Mr. Maebell and I don't get very many weekends together. I work a set schedule, and his varies from week to week, so when the stars align and we do get a Saturday or Sunday off together it is a big deal.
Last weekend happened to be one of those weeks. I made Banana Buttermilk Pancakes that were to die for, they were actually so good I made two batches Sunday and another Tuesday night!
The ingredients are super simple, it is stuff you probably already have on hand except for two ingredients you really can't sub anything else for, those are two brown bananas (the browner the better!) and buttermilk! I used to completely disregard when a recipe called for buttermilk because why would I buy an extra jug of milk when I have regular milk at home? The answer is simple, because buttermilk makes it better. These pancakes came out light and fluffy with an awesome flavor and texture. There is really no comparison to using regular milk.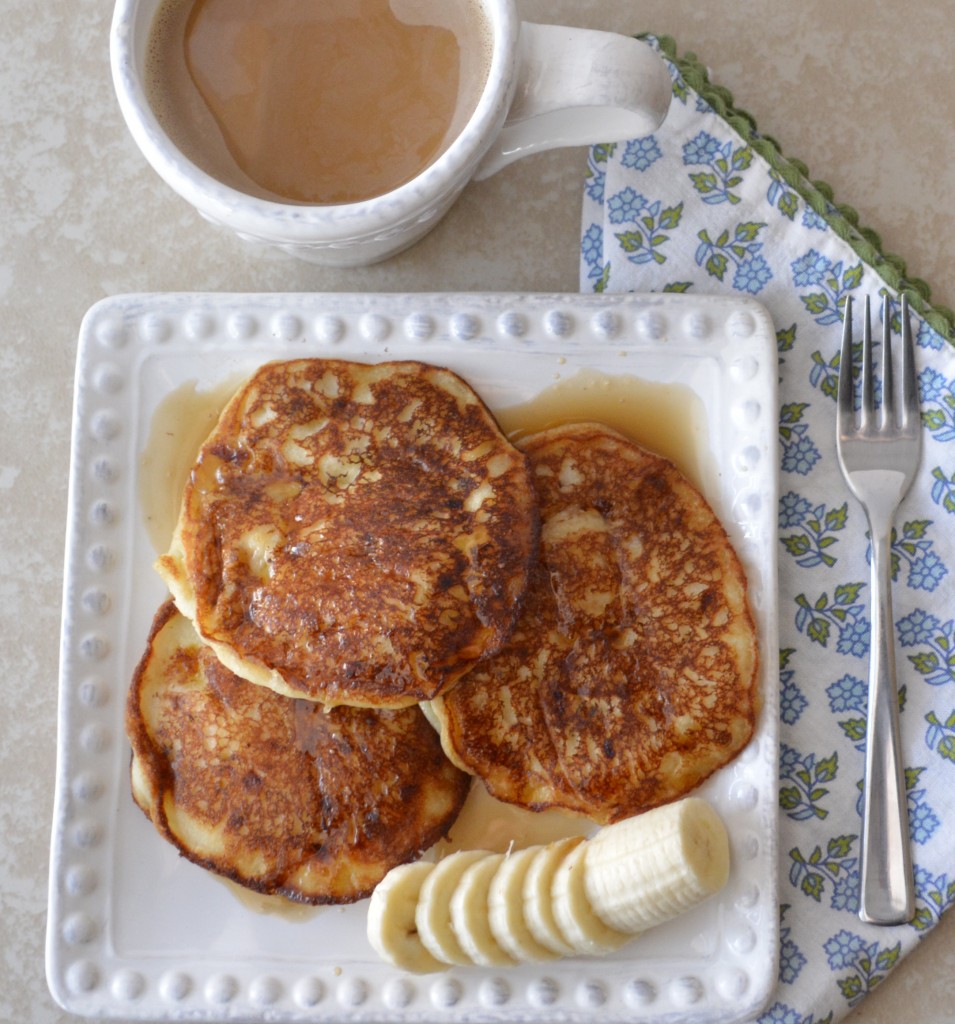 Just in case you have any bananas sitting around that need to be used, I've got you covered.

Banana Buttermilk Pancakes
Prep time:
Cook time:
Total time:
Ingredients
1 cup all purpose flour (I used gluten free flour)
1 teaspoon baking powder
½ teaspoon of salt
1 teaspoon vanilla extract
1 egg
1 cup buttermilk
2 brown bananas
2 tablespoons oil
Instructions
Mix your first three ingredients together in a small bowl.
In a separate, larger bowl (I used my stand mixer) mix vanilla extract, egg, buttermilk, oil, and the bananas. You can just stir until ingredients are combined, but I kept my mixer running until there were no banana chunks left. Once your wet mixture is combined, add your dry mixture until everything is well incorporated.
Heat a large skillet or griddle to medium heat, lightly spray your skillet and use a ¼ cup measuring cup or ice cream scoop to the batter into your skillet.
Wait 2-3 minutes or until you see little bubbles forming on your batter, flip pancake until other side is golden brown.
Enjoy with warm honey, or maple syrup.