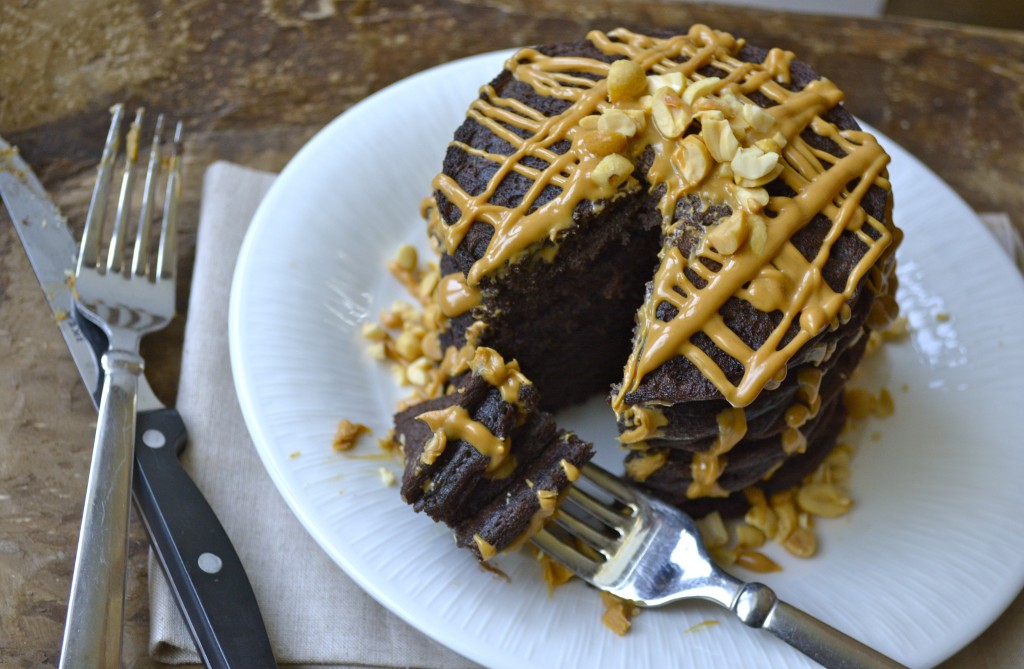 Today we are talking pancakes. Not just any pancakes. Big, beautiful Double Chocolate Protein Pancakes! That's right. This glorious stack of pancakes you see isn't full of sugar and fried up in loads of butter. These pancakes are full of bananas, protein powder, and dark chocolate cocoa powder, and cooked in coconut oil.
This has everything indulgent you would ever want from a big stack of pancakes but instead starting your day on a load of empty calories this gives you real sustenance to get through your day!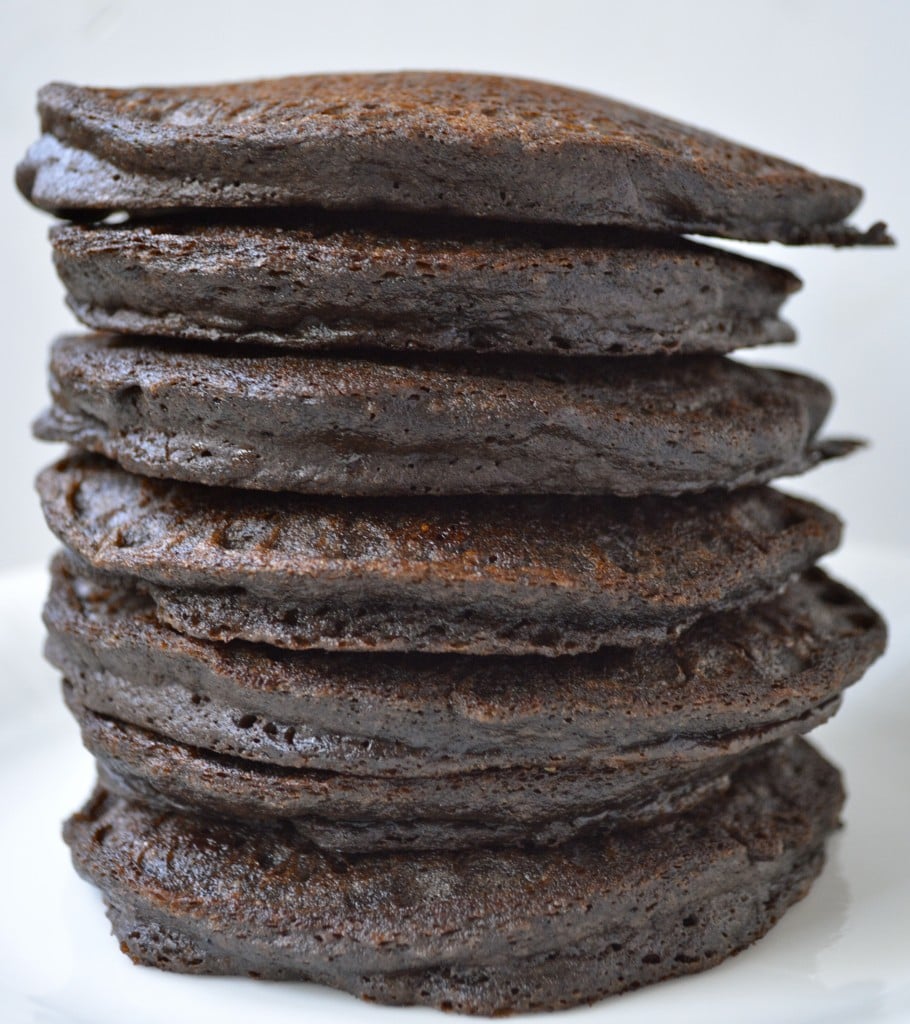 Look at these beauties! They kind of look like brownies in pancake form because of the light fluffy texture, but the crisp edges. This is where the coconut oil comes into play. If you cook these in regular oil or butter you won't get quite the same effect.
One of the best things about these pancakes is that they store really well. I made a batch on a Sunday and stored them in the fridge for a quick, healthy breakfast! Doesn't get much easier than that!
Happy Saturday, friends! I am headed to the Farmer's Market!

Double Chocolate Protein Pancakes
Prep time:
Cook time:
Total time:
Ingredients
1 cup flour (I used GF Bisquick)
2 ripe bananas
1 egg
1 teaspoon baking soda
¼ teaspoon salt
⅓ cup protein powder*
3 tablespoons cocoa powder (I used dark chocolate)
1 cup buttermilk
¼ cup chocolate chips
coconut oil for cooking
*I used Vitasport Prozein Synthesis protein powder in chocolate. However, any kind will do.
Instructions
Place all ingredients except chocolate chips in a blender and blend for 20 seconds or until smooth. Make sure you scrape down the edges of the blender to be sure everything is blended.
Lightly stir the chocolate chips into the batter.
Heat a large skillet or griddle to medium heat, add about a teaspoon of coconut oil to the skillet use a ¼ cup measuring cup or ice cream scoop to the batter into your skillet.
Wait 2-3 minutes or until you see little bubbles forming on your batter, flip pancake until other side is golden brown.
Before you add a new batch to the skillet add oil again.
Enjoy with warm peanut butter drizzled over the top, or syrup.
This made 12 large pancakes for me.