Drumsticks are smoked until they are perfectly tender then tossed in a tangy buffalo sauce! Ready in under 30 minutes!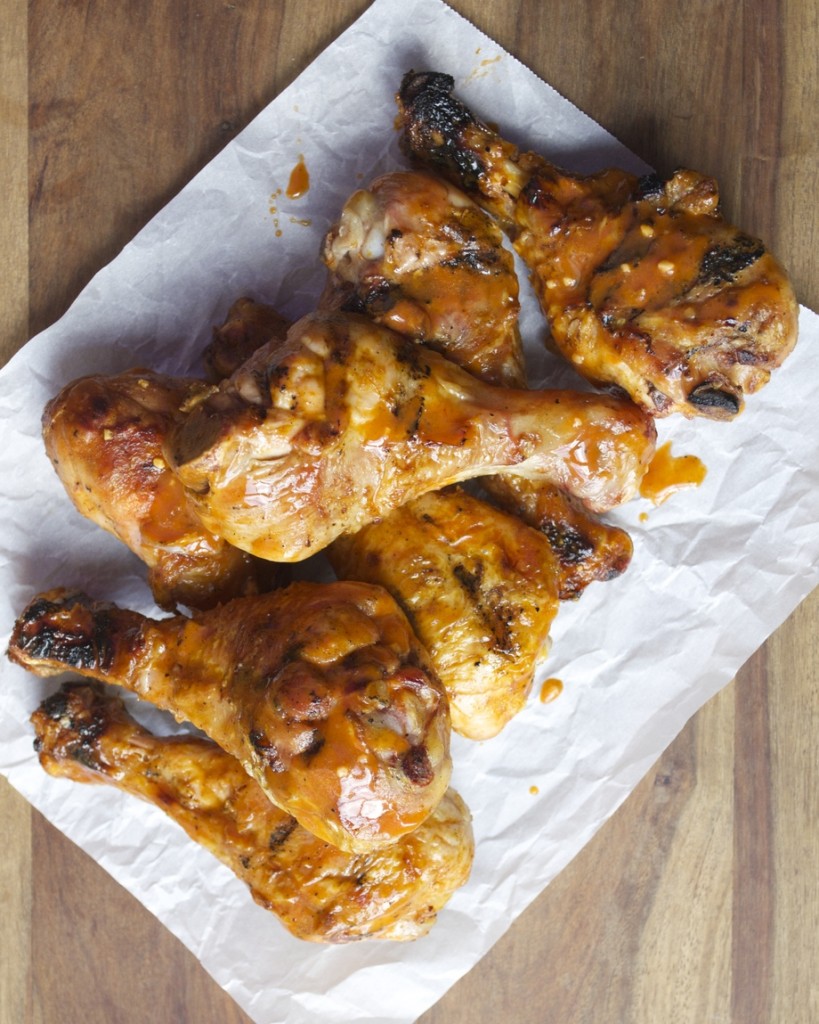 Are you having deja vu? Didn't I just share a drumstick recipe with you?
Yes, yes I did.
Haven't I mentioned before that I can be a little obsessive when I find something I like? Well, that is exactly the case with these drumsticks. They are SO easy! I love super quick, simple meals that are devoured in a heart beat. It is the best of both worlds, hardly any effort, and absolutely no left overs!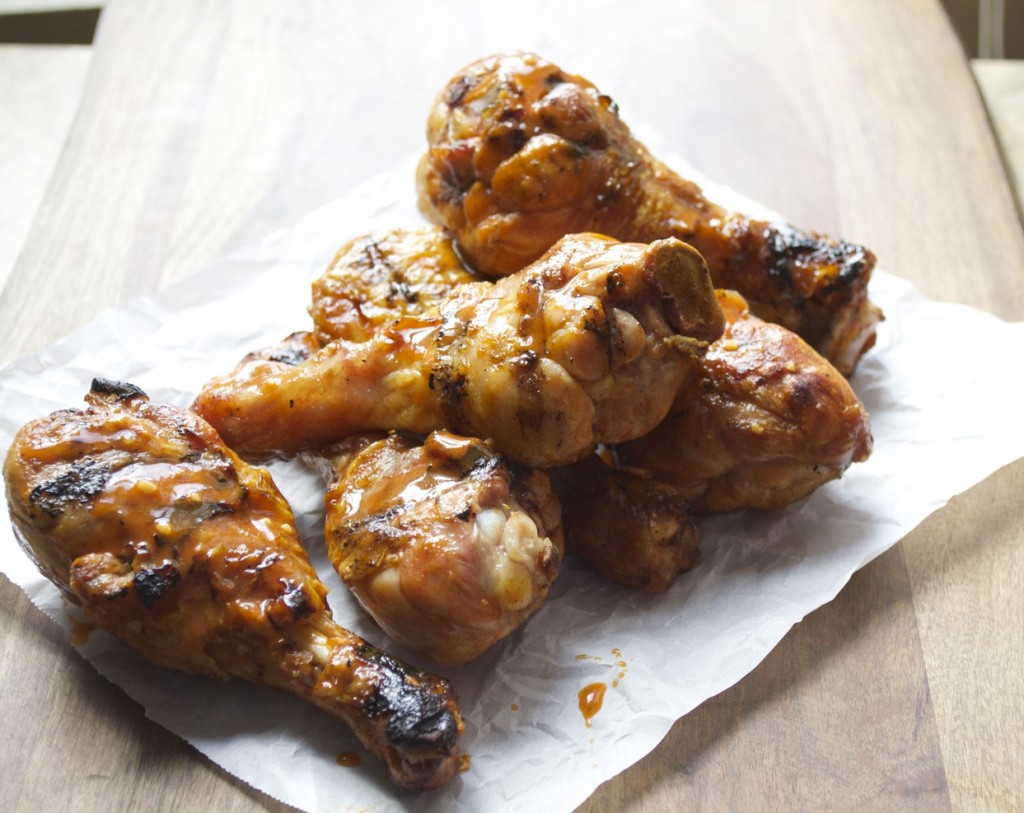 Just like with the Smoked Drumsticks with Sriracha and Honey Lime sauce I grilled these without a thing on them! Just put them straight on the grill! While the meat was cooking I made a really simple tangy buffalo sauce. After they were done, I tossed them in the sauce and that was it!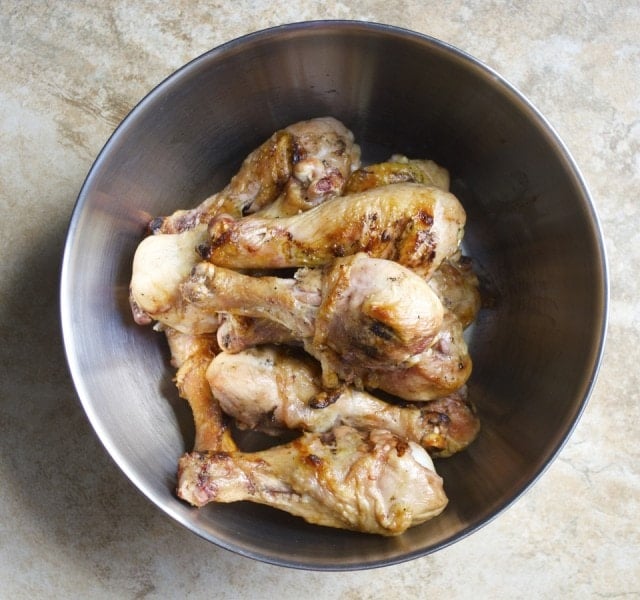 We had a delicious, albeit slightly messy dinner on our hands!
If you are making dinner or snacks for a crowd you can grill several pounds of drumsticks and make both the Sriracha sauce and this Buffalo sauce to give a couple options without the work of making an entirely different dish.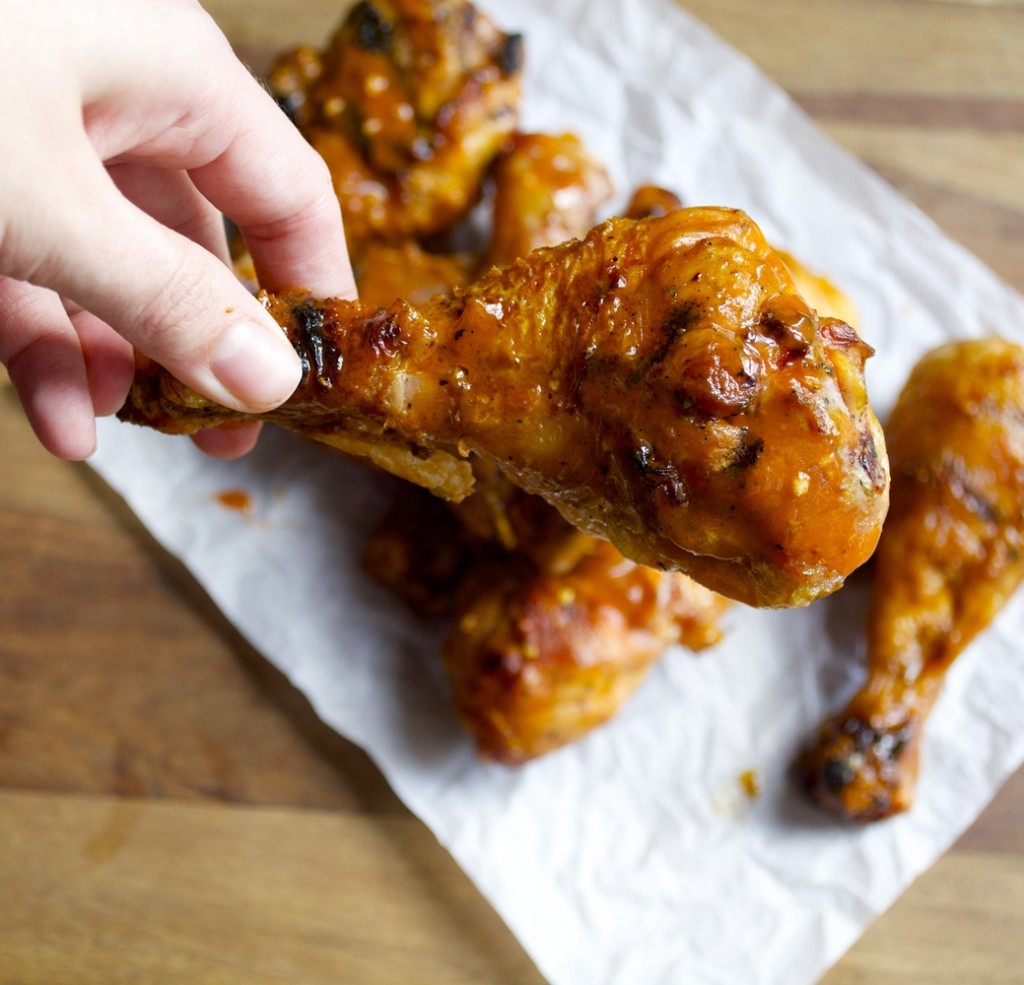 The sauce works great for chicken wings too! Or if you aren't a fan of bone in chicken you can brush it right over boneless chicken breast!
And if all else fails, just eat it with a spoon!

It's that good!

Smoked Buffalo Drumsticks
Prep time:
Cook time:
Total time:
Drumsticks are smoked until perfectly tender, then tossed in a tangy buffalo sauce! Bet you can't eat just one!
Ingredients
2 pounds drumsticks
⅓ Franks Original Buffalo Sauce
1 teaspoon apple cider vinegar
1 teaspoon coconut oil
¼ teaspoon minced garlic
⅛ teaspoon salt
⅛ teaspoon pepper
Instructions
Heat a grill to 375
Place the plain drumsticks directly on the grill and let cook for 25 minutes, turning once while cooking.
Meanwhile, add the sauce ingredients in a small sauce pan and let simmer on medium low while the drumsticks are cooking. You do not want to boil, you just want to heat the mixture so the flavors meld and it thickens a tiny bit.
Remove drumsticks from grill and place in a large bowl with a lid, pour the sauce over the drumsticks, place lid on bowl tightly and shake the bowl to evenly coat the drumsticks.
Garnish drumsticks with any additional sauce left in the bowl.