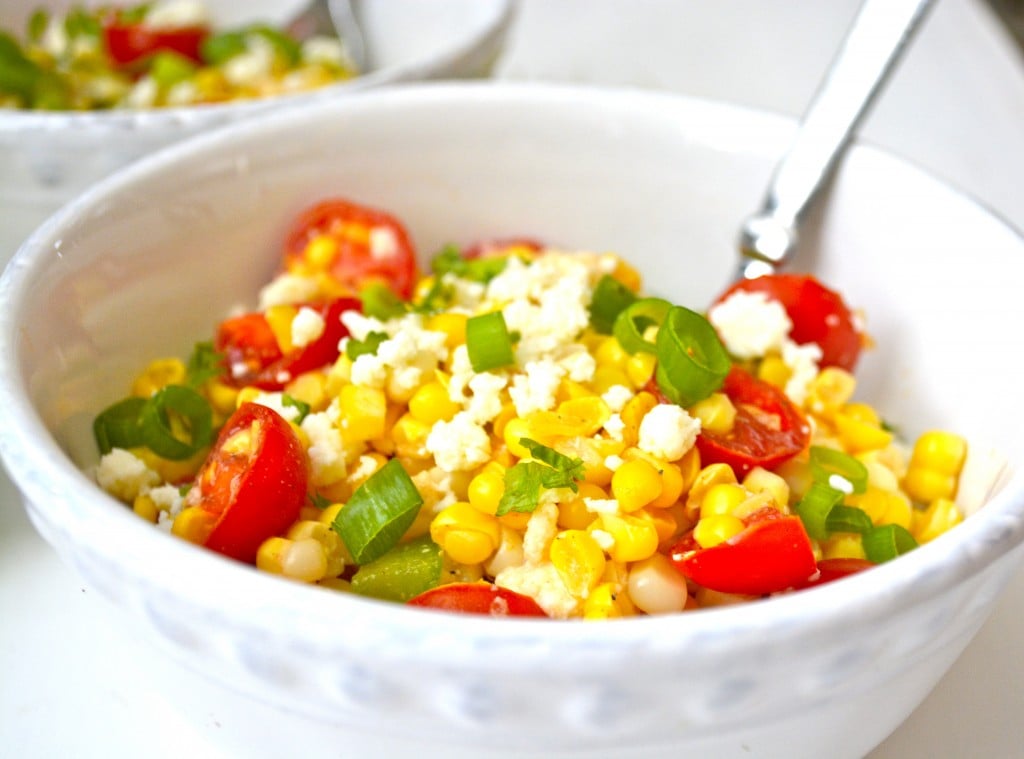 If you follow me on Instagram you know I am a total sucker for the Farmers Market. My Saturday morning ritual is to make the trip downtown, fight someone over a parking spot, circle the whole market twice, scope out what looks good, load my arms as full as I possibly can, then hitting up this little coffee shop on the corner.
I love it. It just seems like such a great way to start the weekend. There is usually a band playing from one of the upper floors of the downtown shops. It is the only time this place we live in now actually reminds me of the town I grew up in. The community, the fellowship, the good food. I love it all.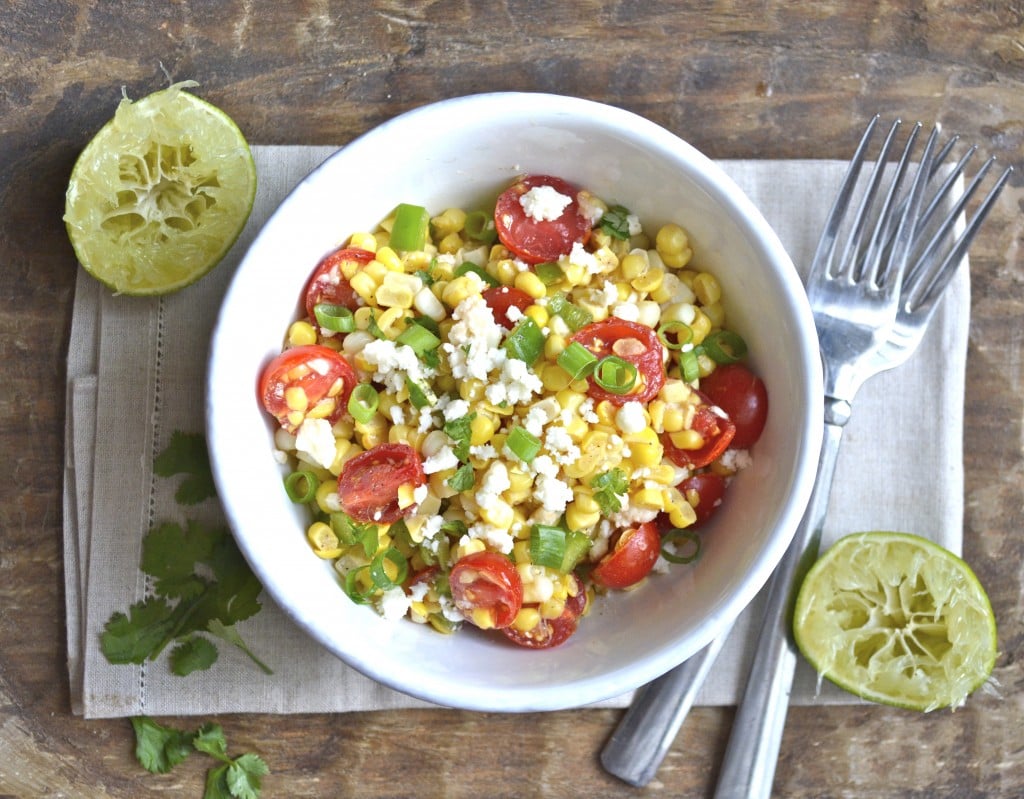 Last week I ended up with a load of sweet corn because I just couldn't help myself. I knew from the start I wanted to grill it. I just didn't know what else I wanted to do. Ultimately, I settled on corn salad because the tomatoes I had were absolutely perfect and I knew the combo would be amazing.
It definitely did not disappoint. I grilled the sweet corn, cut it off the cob and threw in some halved cherry tomatoes, a chopped bell pepper, lime juice, cumin, garlic salt, and a little pepper. I topped the salad with a little crumbling cheese and some chopped green onions and cilantro. We ate this with steak, but the leftovers were great with tortilla chips or in a quesadilla.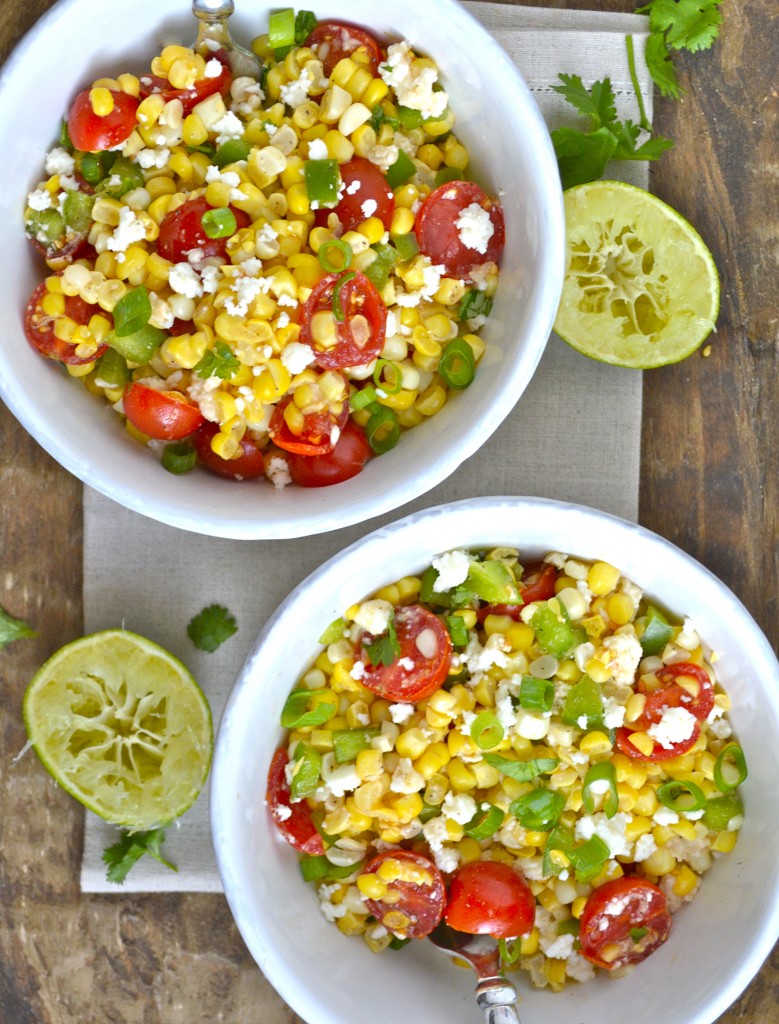 Sweet Corn Salad with Cherry Tomatoes and Lime
Prep time:
Cook time:
Total time:
Ingredients
4 ears sweet corn
2 cups cherry tomatoes, halved
1 green bell pepper, seeded and chopped
½ lime, juiced
½ teaspoon cumin
½ teaspoon pepper
½ teaspoon garlic salt
¼ cup chopped green onions
¼ cup Queso fresco (or other mexican crumbling cheese)
Instructions
Soak the unshucked ears of sweet corn in water for 20 minutes. (This will prevent the corn from burning the outside before it cooks all the way through) After the corn has soaked remove it from the water and lightly pat dry with a paper towel.
Heat your grill to medium heat. Place the corn directly on the grill and let cook for 25-30 minutes, rotating every 10 minutes.
Remove corn from grill and let it cool
Meanwhile, chop the tomatoes and bell pepper. Place them in a large bowl.
When corn has cooled enough to handle remove the husk and silk (it should easily come off). Then carefully cut the corn off the cob and place it in the bowl with the tomatoes and bell pepper.
Sprinkle with cumin, pepper, and garlic salt and squeeze a lime over the top. Stir until everything is evenly coated.
Top with green onions and the crumbling cheese. Garnish with cilantro if desired.