These. Waffles.
Omg. There are just no words.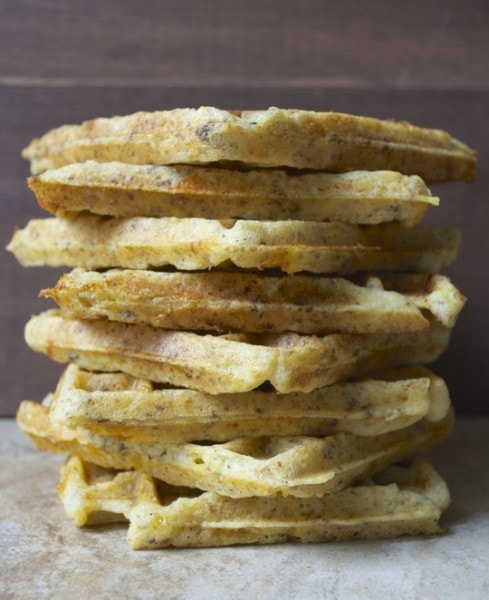 Cornmeal+flour+cheddar+sausage+squash+black pepper, a pretty impressive line up if you ask me!
I made these as part of my meal prep for the week. I needed a breakfast dish that could be made ahead of time and reheated quickly for a great grab and go breakfast. I wanted to try to incoporate everything you would want in a full breakfast like protein, veggies, and carbs. These totally fit the bill!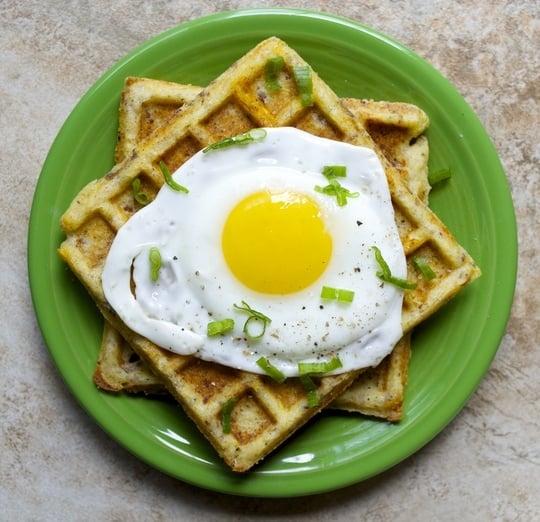 I have kind of mentioned the prep work I do on the weekends before, but in case you are interested in getting a little more done on the weekends to help during the week I usually divide the work into three categories, breakfast, lunch, and dinner prep. Sometimes I do all of them, and sometimes I don't. This week in particular I only prepped our breakfast and lunch for the week because our evenings won't be too busy.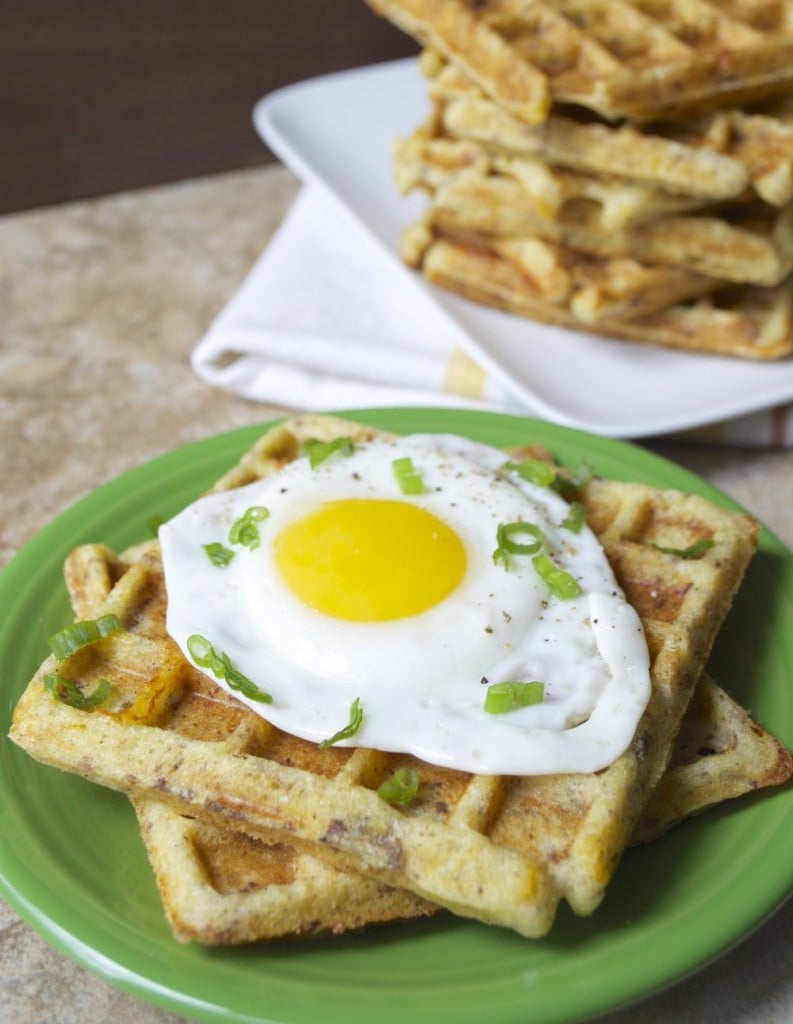 For breakfast I made these waffles, these Strawberry Muffins, and chopped a big bowl of fruit. For lunch I made these Pizza Puffs, then washed and chopped a bunch of vegetables for easy salads. It just makes life so much easier. Breakfast is ready and lunch just needs to be packed. I generally feel more on top of things when I do a little extra work on the weekends. In my opinion it is a small amount of work that goes a long way.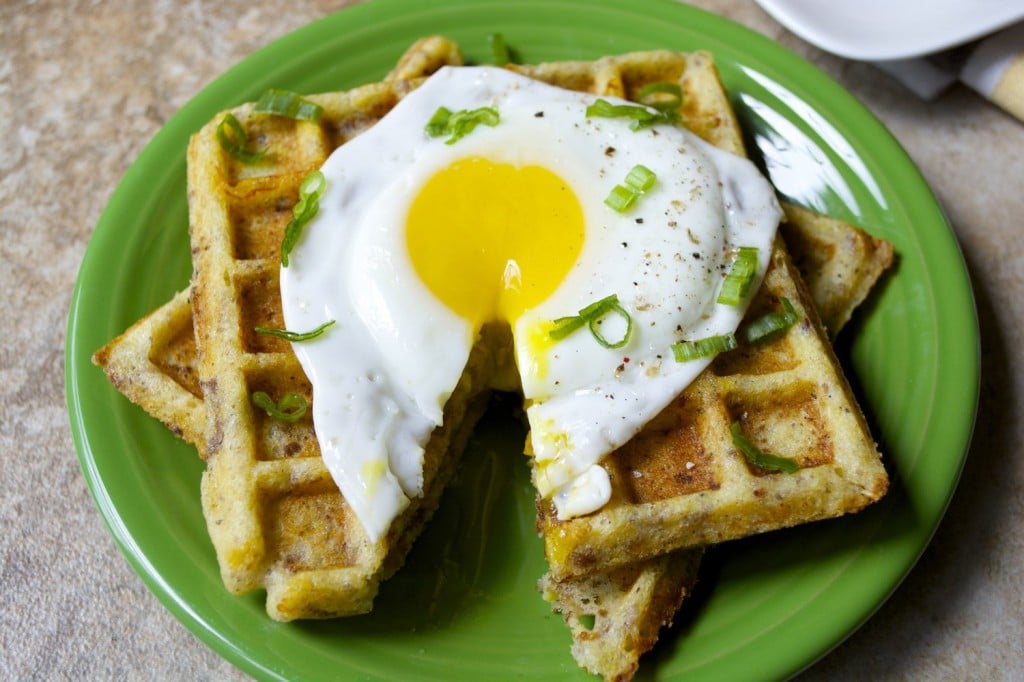 Anyway, these waffles. Do it my friend! They are delicious!

Sausage+Cheddar+Summer Squash Waffles
Prep time:
Cook time:
Total time:
Ingredients
¾ cup gluten free Bisquick
¼ cup cornmeal
1 teaspoon baking powder
¼ teaspoon salt
¼ teaspoon black pepper
1 cup cooked sausage, crumbled and drained
½ cup shredded squash, as much water removed as possible
½ cup shredded cheddar
2 eggs, beaten
1¼ cup milk
Instructions
Shred the squash (2 small) and place in a small mesh strainer. Using your hands, push as much water as possible from the squash. When you have removed as much water as you can it should measure about half a cup.
In a mixing bowl combine the flour, cornmeal, baking powder, salt and pepper.
Add the cooked sausage, shredded squash, and cheddar cheese. Stir so it is evenly distributed.
Add the beaten eggs and milk.
Stir very well. Mixture will be thick and lumpy.
Heat a waffle iron according to manufactures directions.
Place batter in the middle of each waffle iron, close and cook according to your waffle makers directions.
My waffles were perfect in about 2 minutes.
Let cook on a wire rack.
To reheat you can microwave for 20 seconds or put in a toaster on medium low setting.