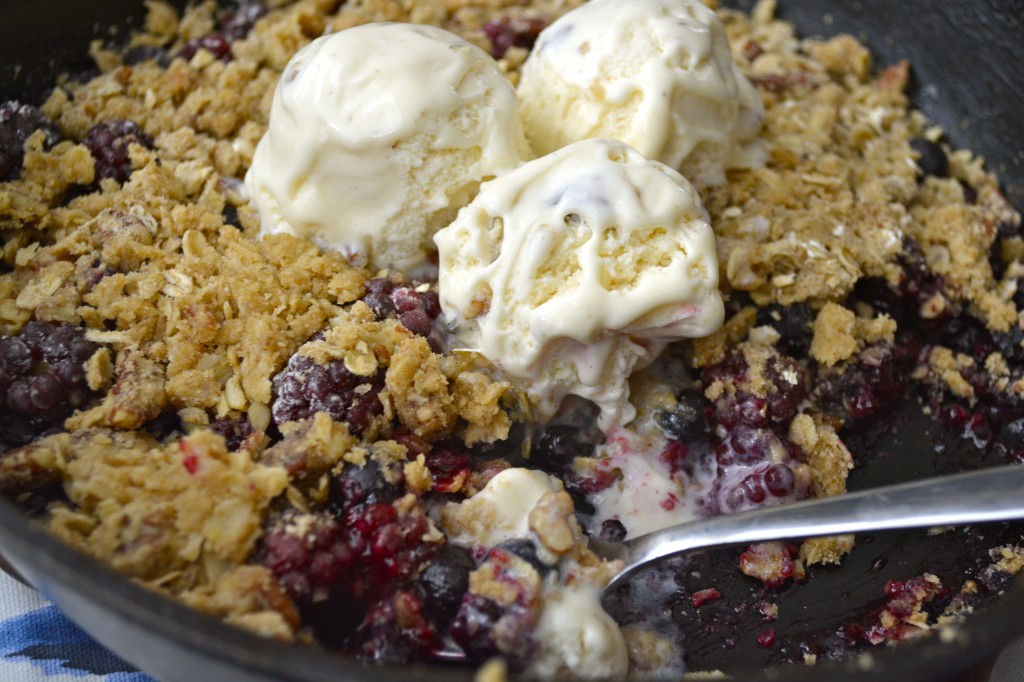 As you can tell by my teeny tiny dessert section on this blog, we don't do a lot of desserts around here. Don't get me wrong, we eat plenty of sweets, like granola bars, sweet breads, or fancy granolas. We just don't do very many traditional desserts. The main reason is lack of self control. There are only two of us and we know no limits. So, in order for my skinny jeans to continue to fit, we just forgo them.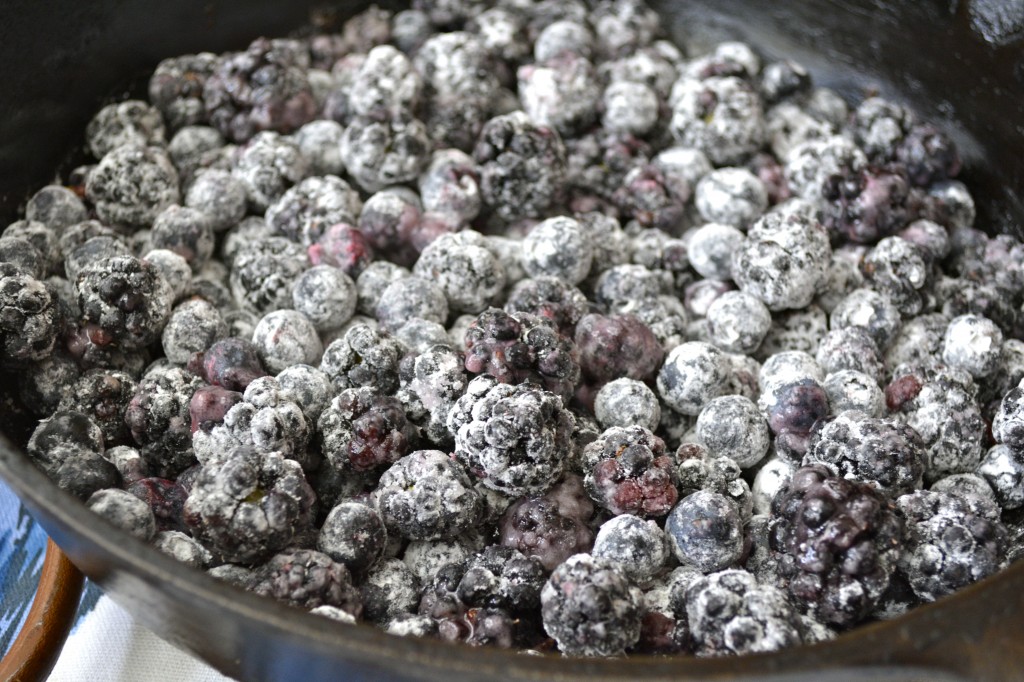 Or at least we did…until these blackberries kept staring at me. They were just begging to be made into a fancy, warm, ooey, gooey, sweet, sticky fruit crisp with a perfect crunchy topping. So, one Sunday afternoon I decided to make it happen. The result? A-mazing. Seriously. So good. So good, in fact, that I ate it…ate almost all of it.
Oops.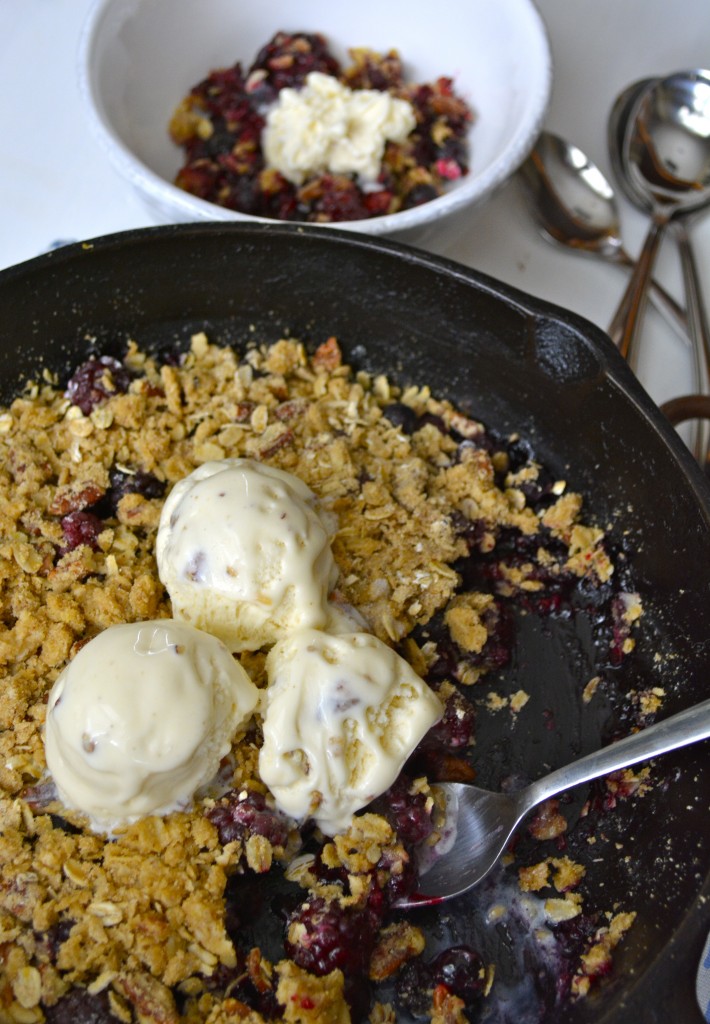 Don't judge.
But once I put the ice cream on it for the photos what was I supposed to do?! It would be irresponsible to let food go to waste. Right?
See, I told you, total lack of self control.
There was a very small portion left for Mr. Maebell when he got home. He inhaled  it and requested that I please make more.
No problem. No problem at all!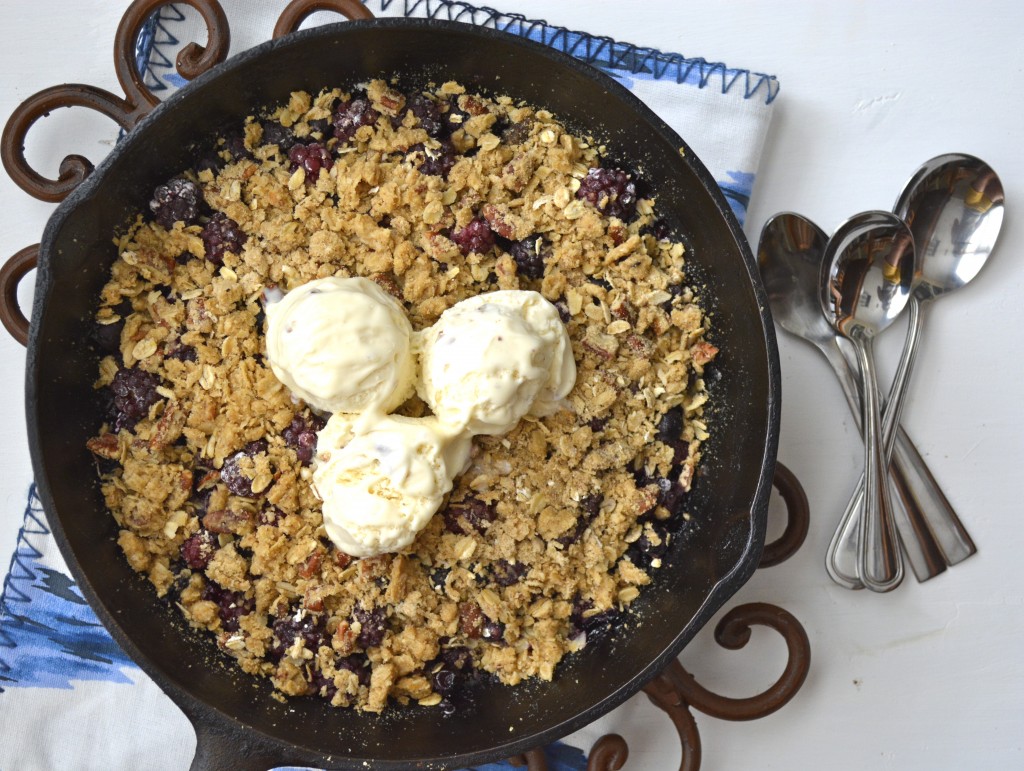 Black and Blueberry Crisp with Oatmeal Pecan Topping
Prep time:
Cook time:
Total time:
Ingredients
For the Filling
2 cups fresh blackberries
1½ cups fresh blueberries
2 tablespoons sugar
2 tablespoons cornstarch
For the Topping
½ cup old fashioned oats (I used gluten free oats)
¼ cup flour (I used gluten free flour)
¼ cup chopped pecans
3 tablespoons brown sugar
2 tablespoons of butter
Instructions
Preheat oven to 350
In a mixing bowl combine the berries, sugar, and corn starch until berries are completely covered.
Grab a large cast iron skillet or deep dish pie pan and spray with cooking oil.
Pour berries into pan.
Wipe your mixing bowl clean and combine the oats, flour, pecans and brown sugar well. Then cut in the butter with a pastry cutter or use your hands to blend in the butter. It should be combined well and the mixture will be crumbly.
Pour the oatmeal topping over your berries, making sure to distribute it evenly.
Bake 20 minutes and serve warm with ice cream.