The ultimate vegetarian slider packed with fresh zucchini, mini sweet peppers, basil leaves and a creamy whipped Pesto and Feta Spread!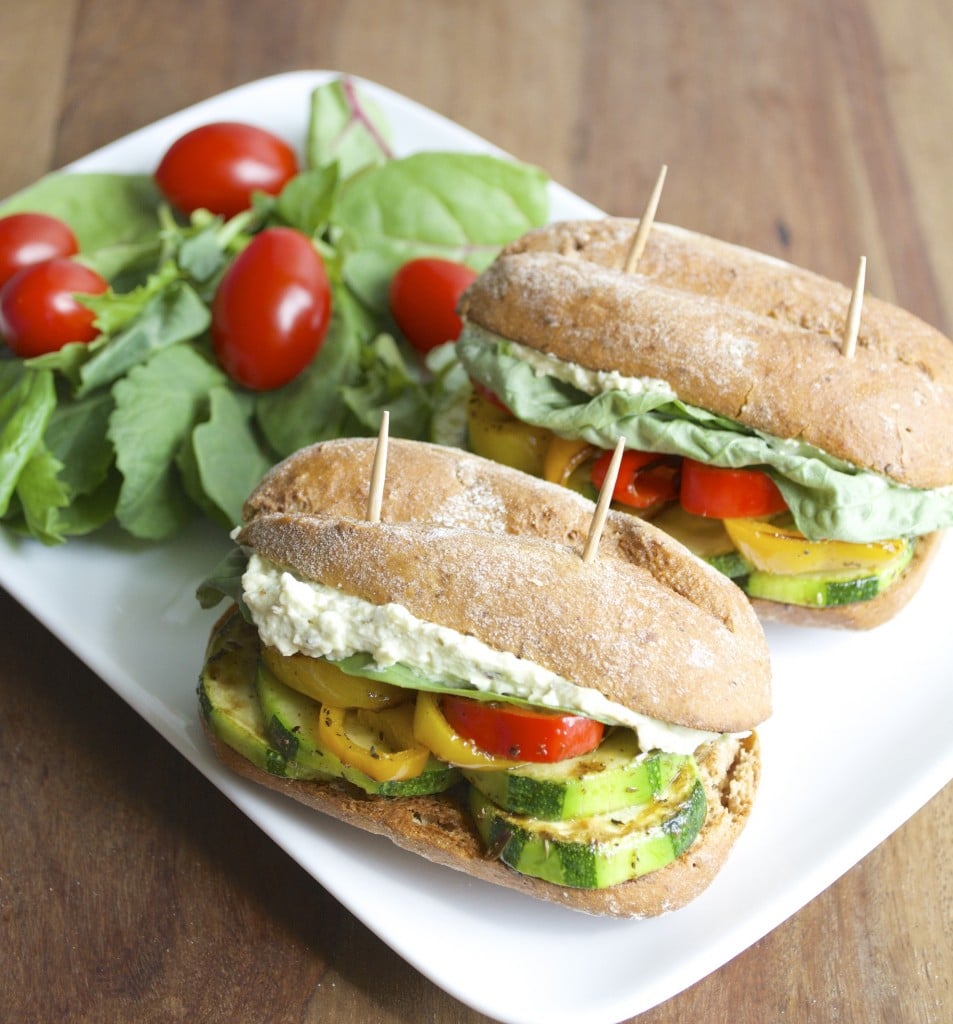 Since Football season is in full swing the big question every week is "What are you making for the game?!"
As a person who is totally indifferent to football, I am kind of glad that food seems to be a big way to "get into the game" because it makes me feel like I am a true Southerner who is actually celebrating game day. So, I will gladly put on my florescent orange t shirt, make snacks, and Pinterest while my husband screams at the television.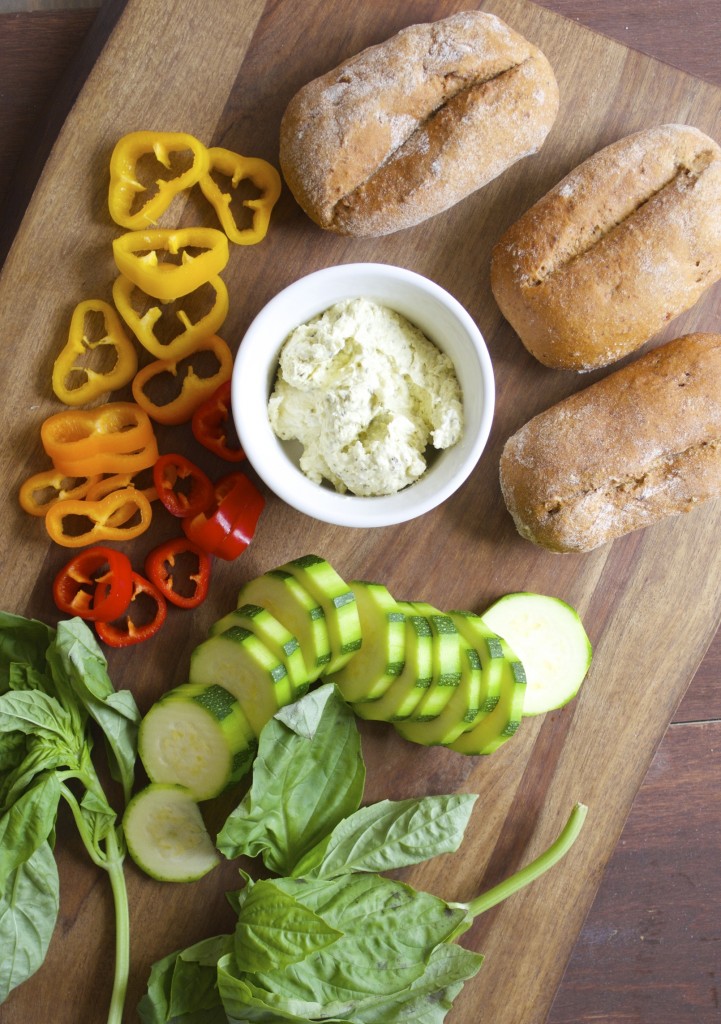 The only bad thing about it is that all traditional game day snacks are so darn unhealthy. I am totally up for an ooey, gooey, cheesy snack but eating it week after week is a little much. So I have been experimenting with some lighter, healthier game day options. I finally struck gold over the weekend with these beautiful Italian Veggie Sliders with Whipped Pesto+Feta Spread. Seriously, these little guys are kind of a miracle.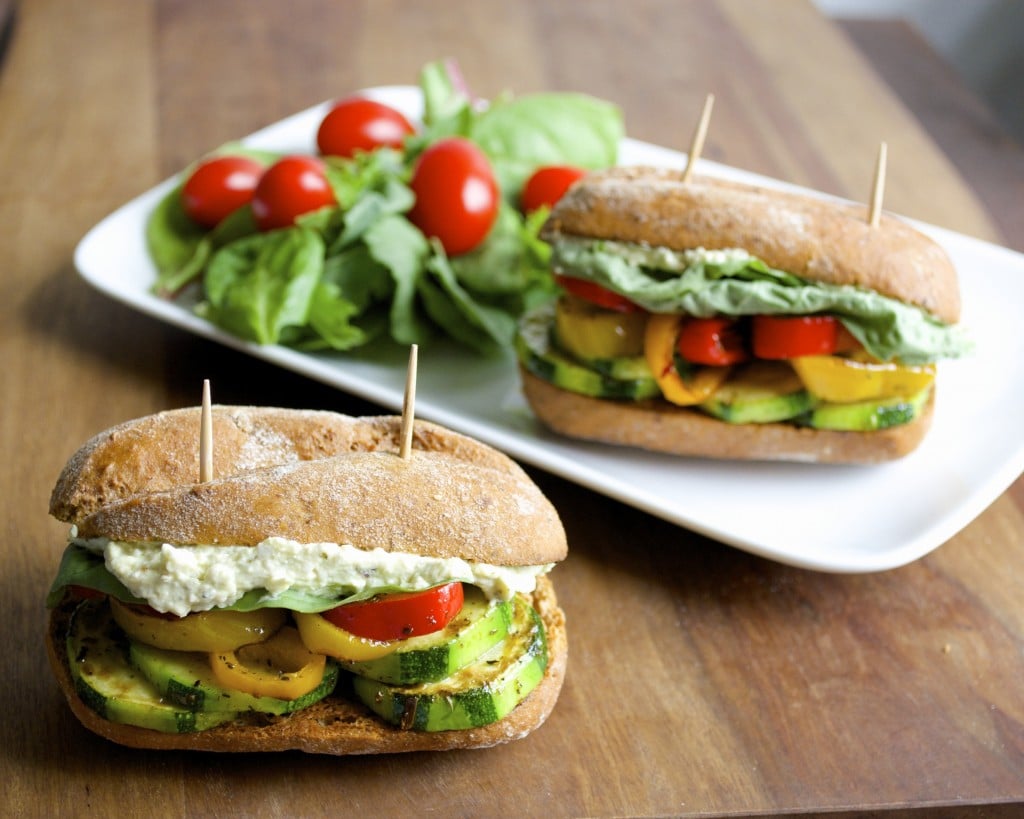 It is so simple, I just toss some sliced zucchini and mini sweet peppers in a little olive oil and a few spices, cooked them in a skillet until they were tender and had browned a little bit, toasted some rolls, made this super easy spread and called it a day! You could make a pretty big batch of these in under 20 minutes. I served them with the Pesto Chicken Sweet Peppers for the perfect, filling but healthy game day snack.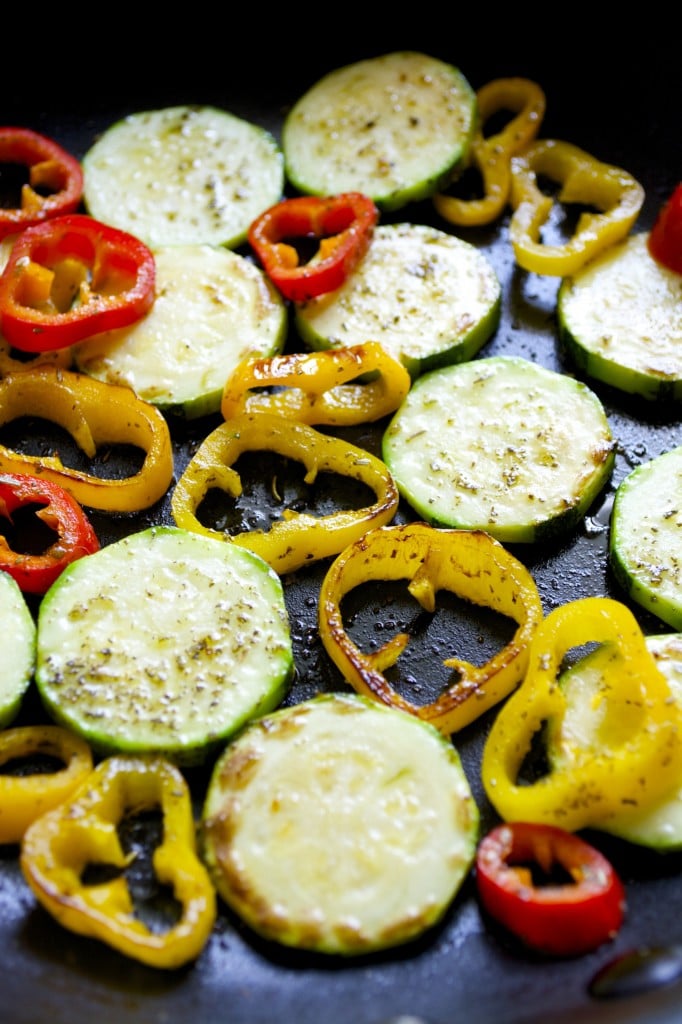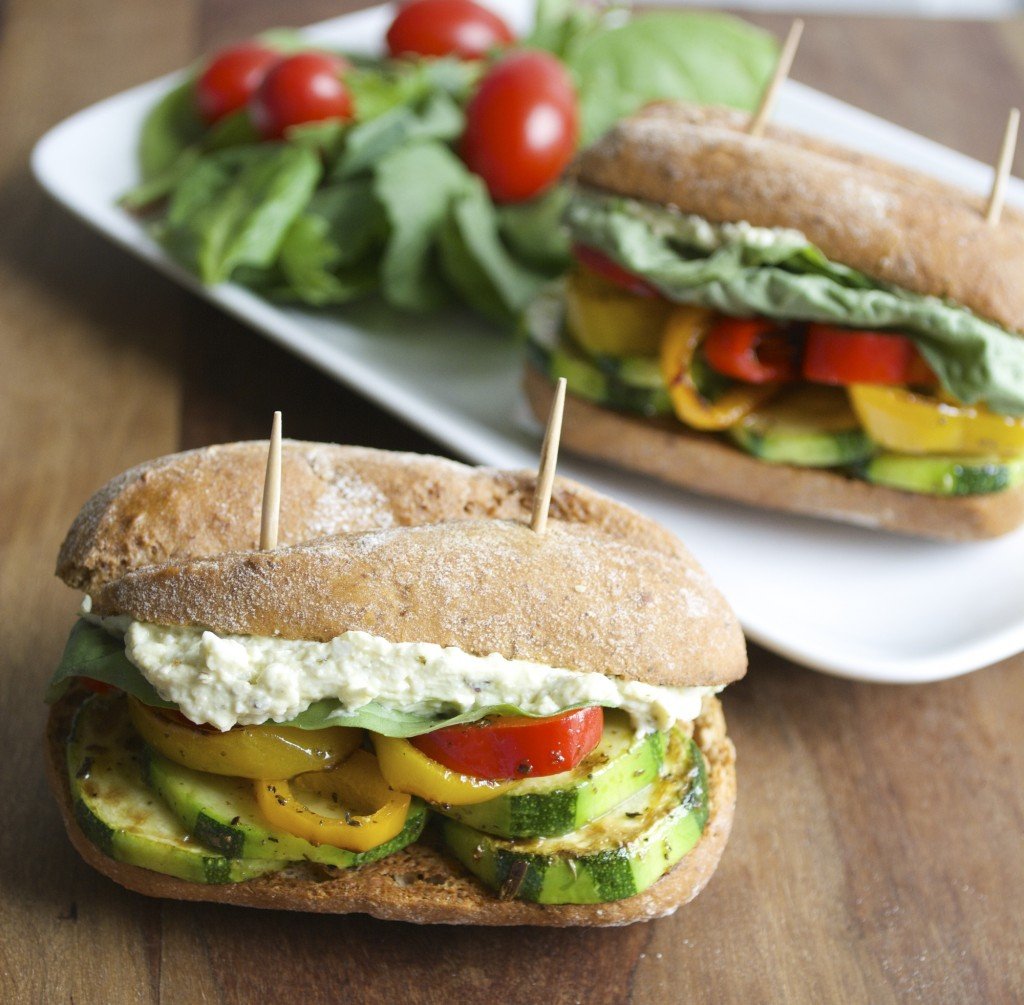 These will be making a regular appearance around our table, healthy, easy, and super easy!

Italian Veggie Sliders with Whipped Pesto+Feta Spread
Recipe type:
Appetizer, Main Dish, Vegetarian
Prep time:
Cook time:
Total time:
Ingredients
4-6 rolls (I used Udi's gluten free rolls)
2 medium size zucchini, sliced fairly thickly
8 mini sweet peppers, sliced fairly thickly
1 tablespoon olive oil
1 teaspoon italian seasoning
⅛ teaspoon garlic salt
⅛ teaspoon black pepper
½ cup crumbled reduced fat feta cheese
1½ tablespoon basil pesto
2 ounces reduced fat cream cheese, room temperature
4-6 basil leaves (one or two leaves per slider)
Instructions
Heat a large skillet to medium heat.
Toss the sliced zucchini and the sliced sweet peppers with the olive oil and the spices in a large ziplock bag.
Lightly spray the skillet with cooking spray and add the veggies in a single layer (this may take two batches to get it all)
Cook the vegetables for approximately 2 minutes on each side until they are tender and beginning to brown a bit.
Remove vegetables from skillet and add the sliced halves of the rolls to the skillet to lightly toast them. Approximately 1 minute.
Remove rolls from heat
Combine the feta cheese, cream cheese and basil in a small blender or food process and pulse approximately 30 seconds until well combined.
To assemble the sliders stack the zucchini and pepper slices on the rolls, top with basil leaves, spread a thick layer of the spread over the top half of the bun and close.
*I used Udi's dinner rolls, which are pretty large for rolls. I got 5 very full sandwiches with this recipe.
If you are using something like the little hawaiian bread rolls this will make closer to 6-8 sliders for you.