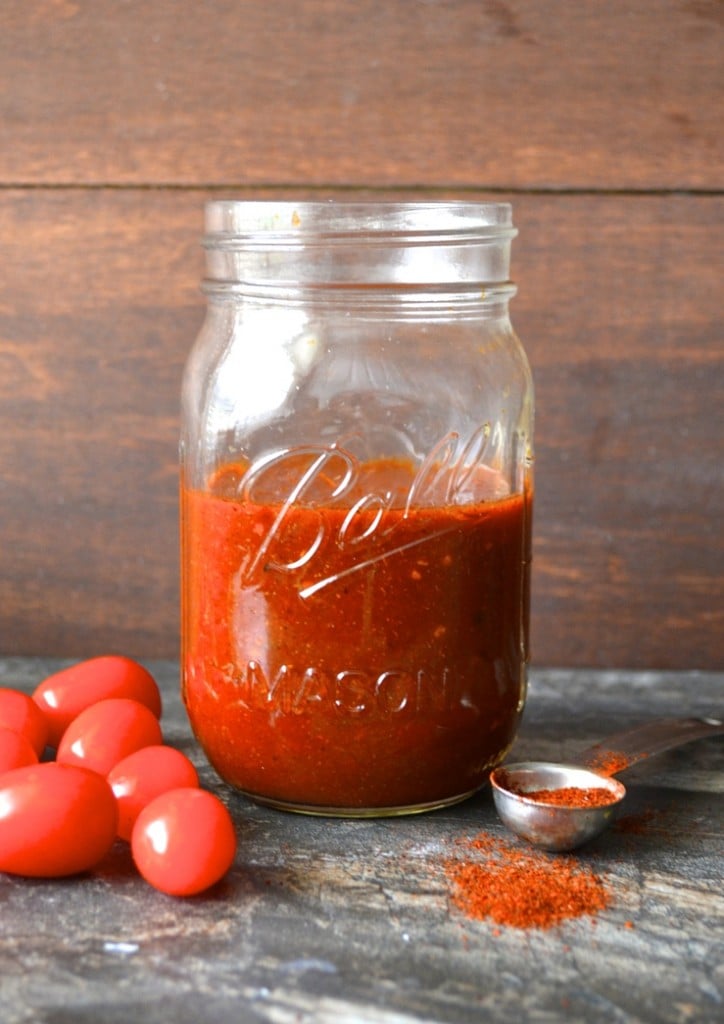 Mexican food!
It is all I want. I tend to go overboard so generally whatever I am craving at the moment I go grocery shopping is what we have for an entire week. This week included nachos, tacos, enchiladas, and tex mex stuffed peppers. Ha!
Variety is not my middle name.
I love enchiladas and could eat them all the time, but I am kind of picky about my enchilada sauce. I want a thick full bodied sauce, not a thin sauce that obsorbs into the tortillas. I want to taste the chili powder and the cumin, and cilantro must be absolutely nowhere in sight.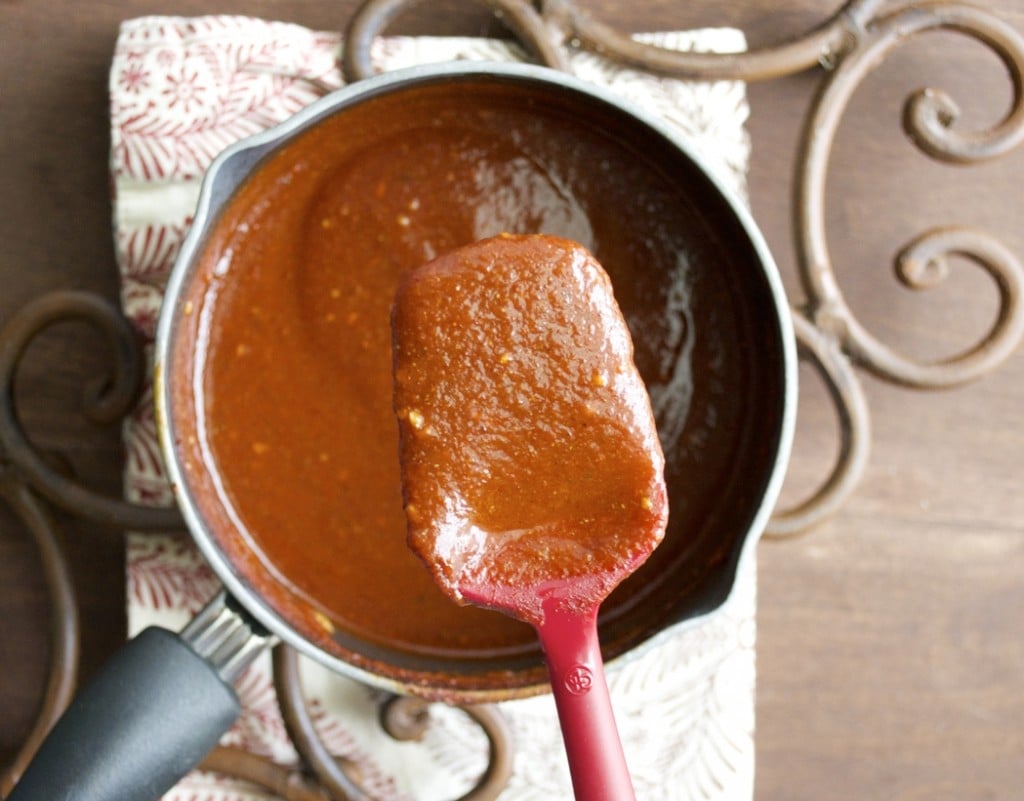 And the enchilada filling? Pure and simple. Ground beef and sharp cheddar cheese. Oh yes. I might trash up and complicate all kinds of other recipes but my enchiladas are simple. Why mess with perfection?!
This sauce is such a cinch to throw together. Just tomato sauce, garlic and loads of spices. I just let it simmer on the stove to make sure all of the flavors meld together perfectly and voila, your done!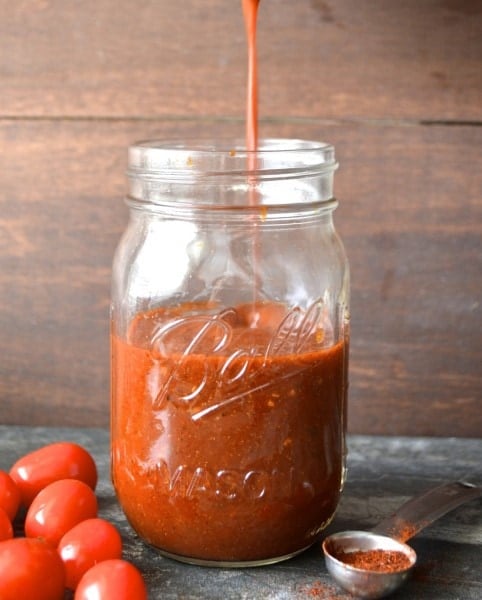 Homemade Enchilada Sauce
Prep time:
Cook time:
Total time:
Ingredients
1 tablespoon olive oil
2 teaspoons minced garlic
2 tablespoons chili powder (ancho chili powder works well if you want more spice)
2 teaspoons cumin
1 teaspoon oregano
¼ teaspoon onion powder
1 teaspoon hot sauce
¼ teaspoon garlic salt
¼ teaspoon salt
1 15 ounce can of tomato sauce
¼ cup water
Instructions
Heat a small sauce pan to medium heat.
Add olive oil and garlic, stirring for about 20 seconds until garlic is fragrant.
Add the chili powder, cumin, oregano, onion powder, hot sauce, garlic salt, and salt, stirring mixture for about thirty seconds.
Add the tomato sauce and water, stir well.
Bring mixture to a light simmer, cover and reduce heat to low. Let mixture simmer 20 minutes.
This makes enough for a 9x13 pan of enchiladas.