One of my favorite breakfast or snack options is a fruit and yogurt parfait. I love them, they absolutely never get old. Cold, creamy yogurt mixed with fresh fruit and crunchy granola. Yum! What's not to love?!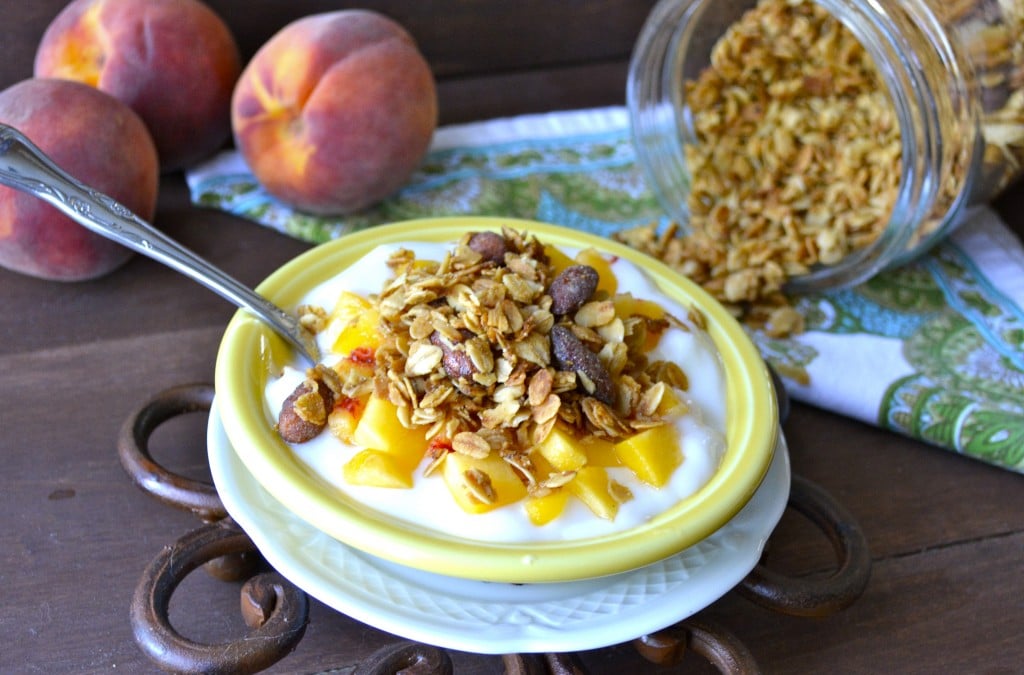 But until now I didn't have the perfect parfait granola. Something sweet, crunchy, but not overpowering. I love my Peanut Butter & Jelly Granola and I am obsessed with this Mocha Granola, but neither one are quite what I am looking for with fruit and yogurt. So, I did some experimenting. I made several batches and played around with flavors like cinnamon raisin and maple walnut, just to name a few. None of them hit the spot.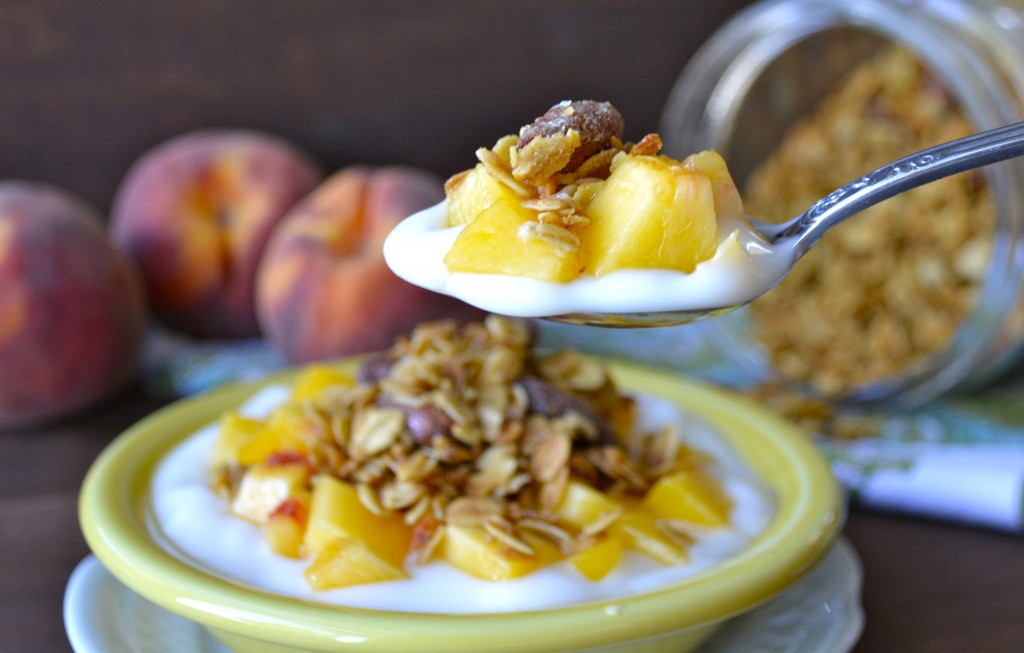 Eventually I decided on Honey Vanilla Almond Granola. This smelled amazing when it was cooking, but as soon as I tasted it I knew we had a winner. This totally knocked my socks off! The honey and vanilla really shine through and compliment the almonds perfectly! I enjoyed this with a couple different flavors and fruits, but my favorite was vanilla yogurt and freshly chopped peaches piled high with granola loaded on top. Perfection!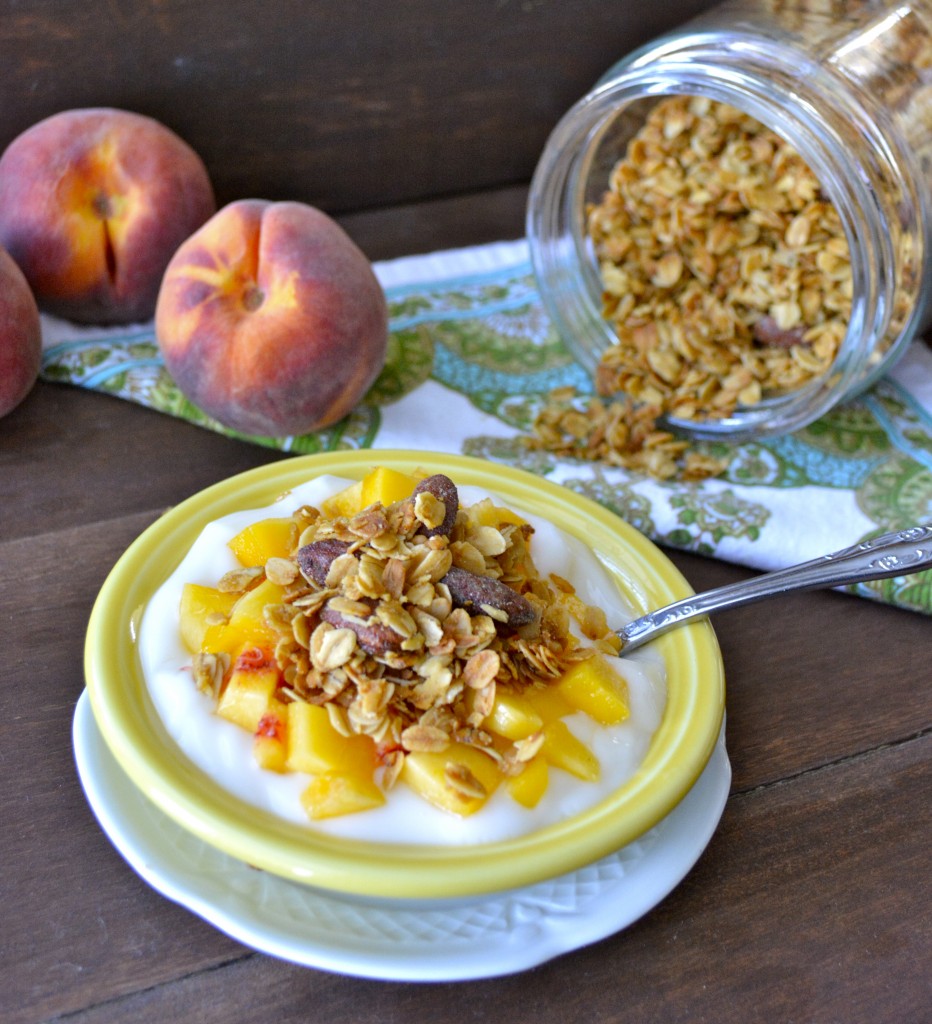 Honey Vanilla Almond Granola
Prep time:
Cook time:
Total time:
Ingredients
½ cup honey
½ cup coconut oil
2 tablespoons vanilla extract
2½ cups Old Fashioned Oats (I used Bobs Red Mill GF oats)
1¼ cups almonds*
Instructions
Preheat oven to 350
In a microwave proof bowl combine the oil and honey. Heat for 45 seconds at a time until the oil is melted.
Add vanilla, stir well to be sure it is combined.
Pour in oats and almonds stir until everything looks moist and covered in the honey mixture.
Spray a large cookie sheet with cooking spray, dump the oat mixture on the pan and make sure it is spread evenly.
Bake 10 minutes, remove from oven and stir everything well. Bake 10 more minutes. Remove and let cool completely before storing.
*Regular almonds work great, but Blue Diamond Honey Vanilla Almonds are fantastic in this.