30+ One Pan Recipes using pantry staples perfect for when you are short on time or don't want to make a grocery run!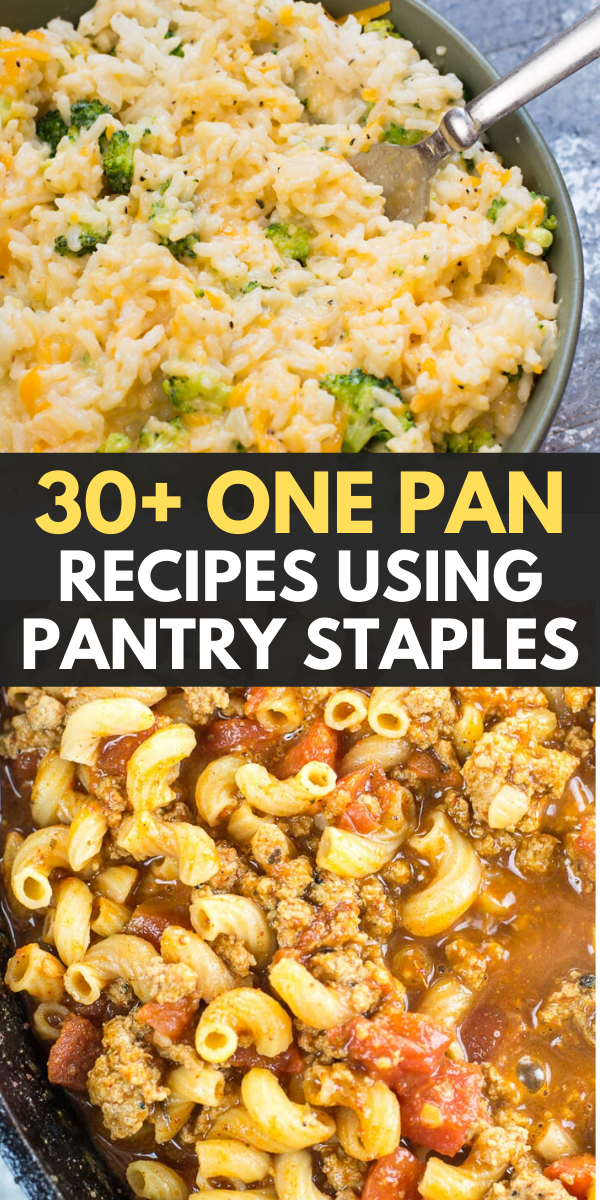 Life can be quite unpredicatable can't it? While we cannot prepare for every possibility out there it does usually help to feel that we can be in control of some things.
I've included 30+ ONE PAN recipes that can be made with basic pantry staples like canned goods, rice, beans, pasta, tortillas, and such. Of course these recipes have other ingredients but they are all quite basic and easy to make.
I've found something for everyone with kid friendly, gluten free, low carb, keto and vegetarian options. No matter what your family prefers, there is a quick and easy one pan recipe to fit the bill!