Enjoy Blueberry Almond French Toast and Salted Caramel Almond Crusted French Toast for a decadent weekend breakfast! Today's post is sponsored by Blue Diamond Almonds! Thank you for supporting brands that support Maebells!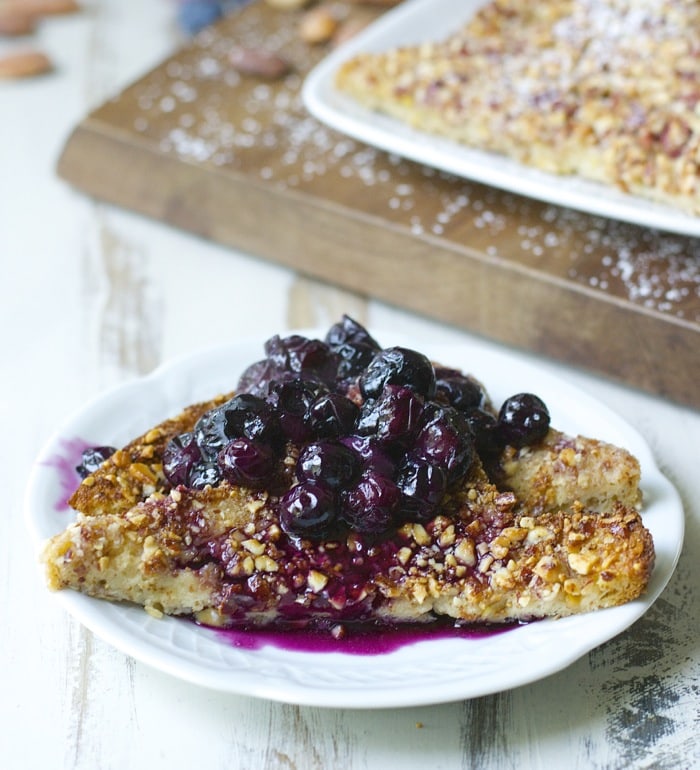 It's Friday!
The weekend is almost here! Hallelujah!
I have mentioned before that Mr. Maebell and I do not get many weekends together. Which means on those wonderful, rare occasions when we do I make it special. I always make a big breakfast, something that we don't get on busy weekdays like pancakes, overnight casseroles, or maybe biscuits and gravy.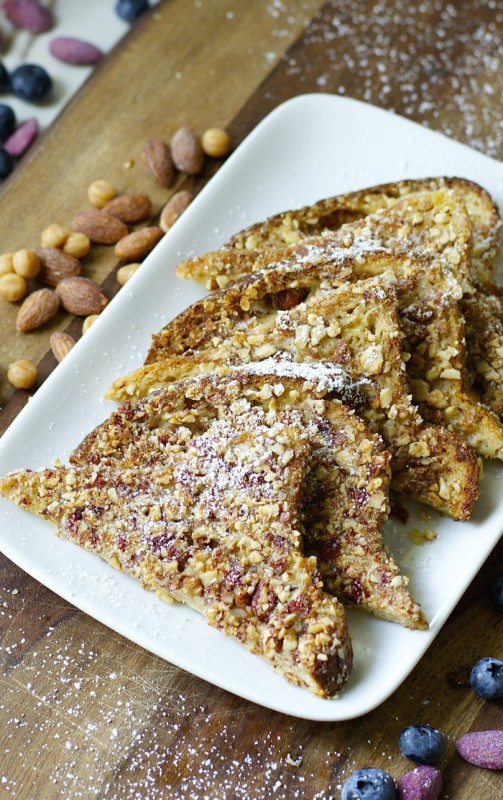 Last weekend, I knew I wanted to do something totally different so I grabbed a few of my kitchen staples like bread, milk, eggs, vanilla and a few containers of Blue Diamond Almonds and got to work! I made not one, but two flavors of Almond Crusted French Toast!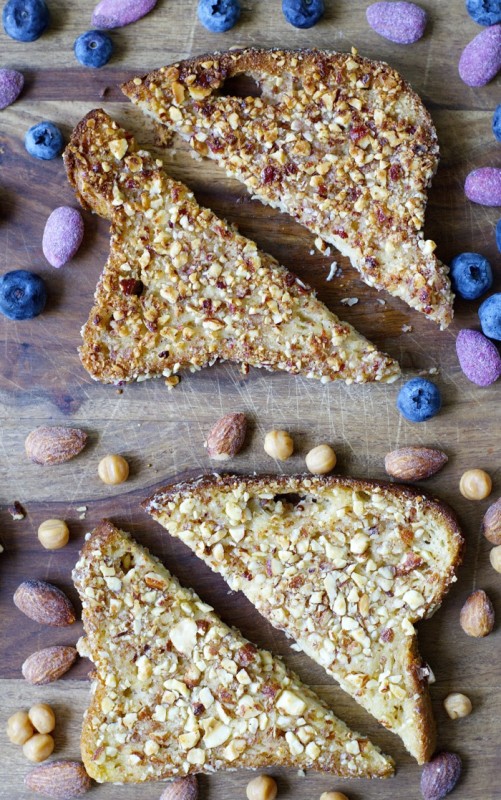 I made Salted Caramel Almond Crusted French Toast (my favorite) and Blueberry Almond Crusted French Toast (Mr. Maebell's favorite) This breakfast is a lot easier than it sounds and it would be perfect for a brunch or if you are entertaining company because you can customize the flavors really easily.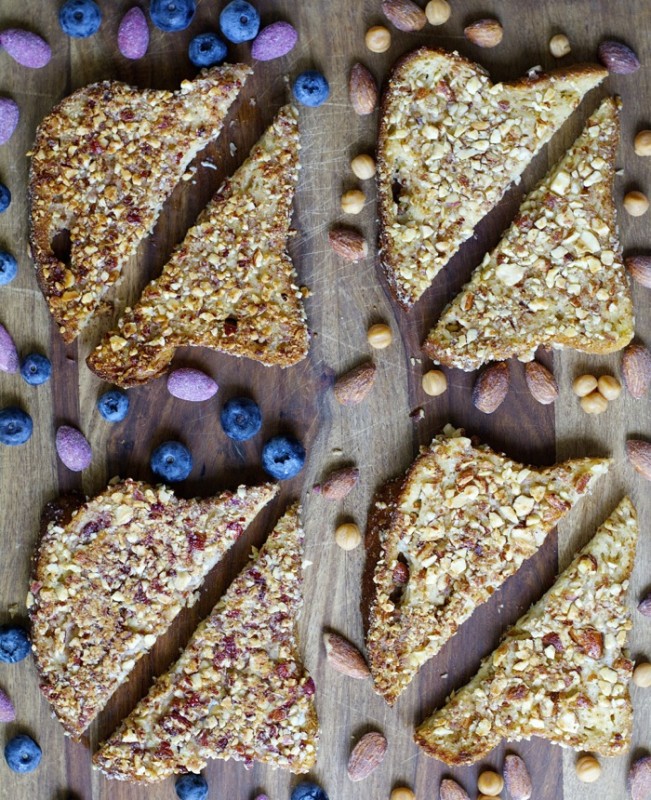 Here is how we make it!
I used my food processor to blend one cup of the Blue Diamond Salted Caramel and Blueberry Almonds. And placed them in two separate bowls. I used a third bowl to make an egg wash with one egg, a bit of milk and vanilla beaten well. Then just dip your bread in the egg wash, then in the almonds, then place in a hot buttered skillet. Viola!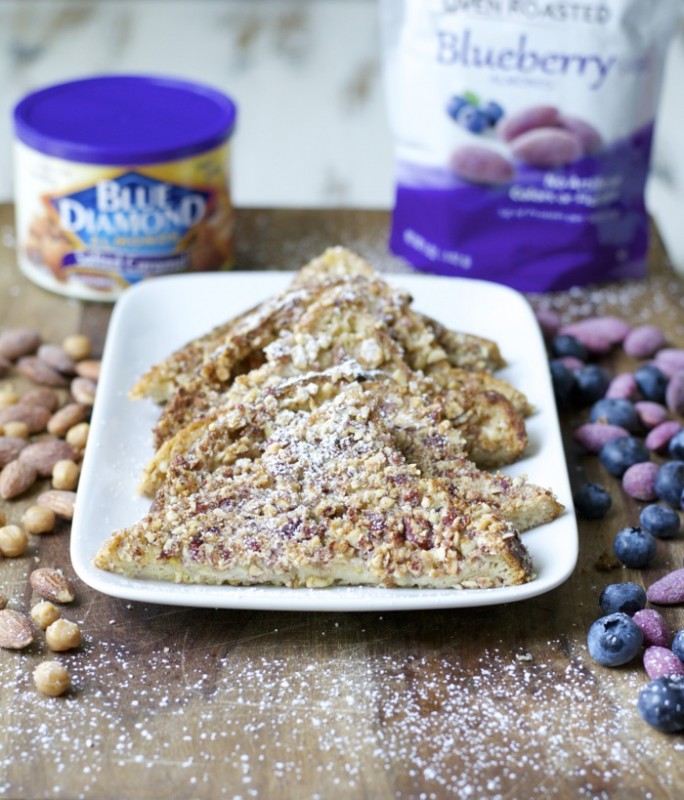 I love the texture the almonds give the french toast, it gives that perfect amount of crunch to make it fun a different. Try this for your next weekend brunch! You won't be sorry!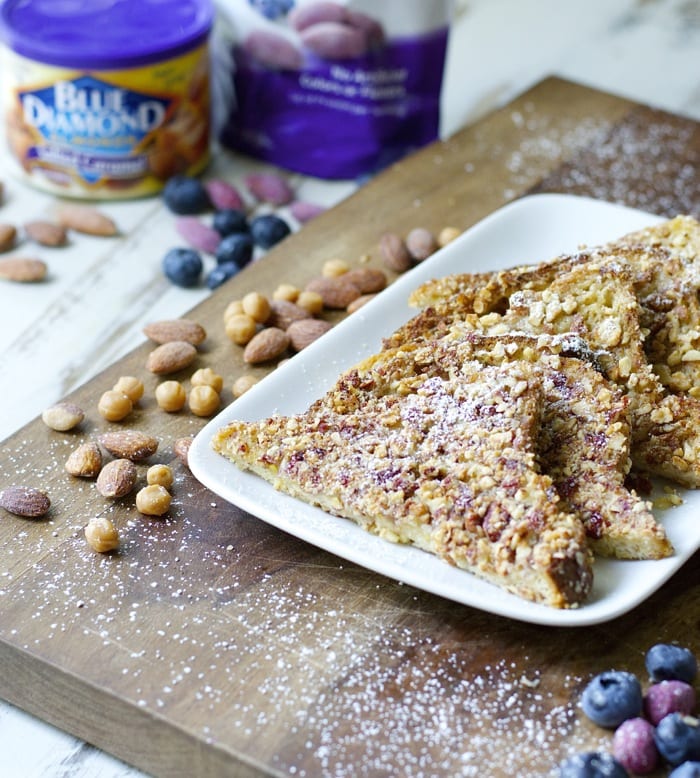 Other Awesome Breakfast Ideas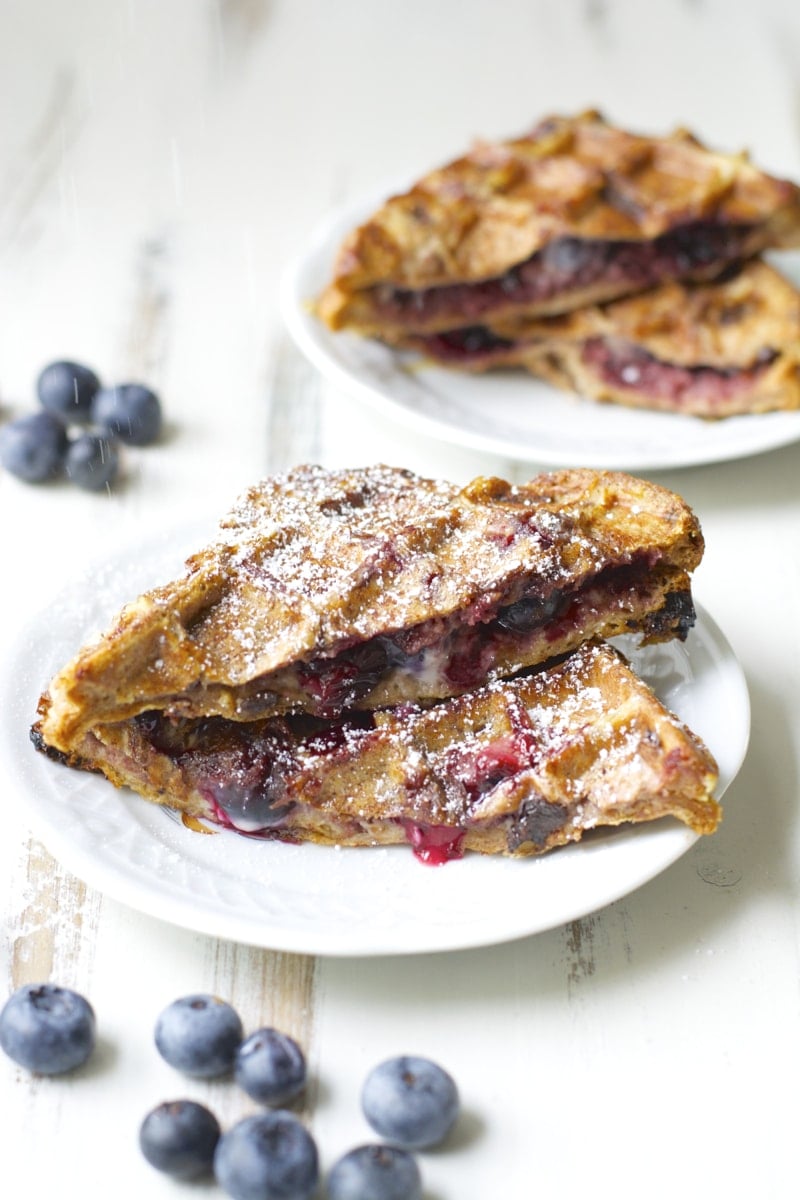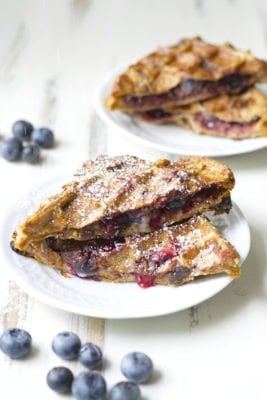 Blueberry Cheesecake Stuffed Waffles