Apple Pie Donuts! Totally gluten free and packed with apples and cinnamon! The perfect Fall breakfast!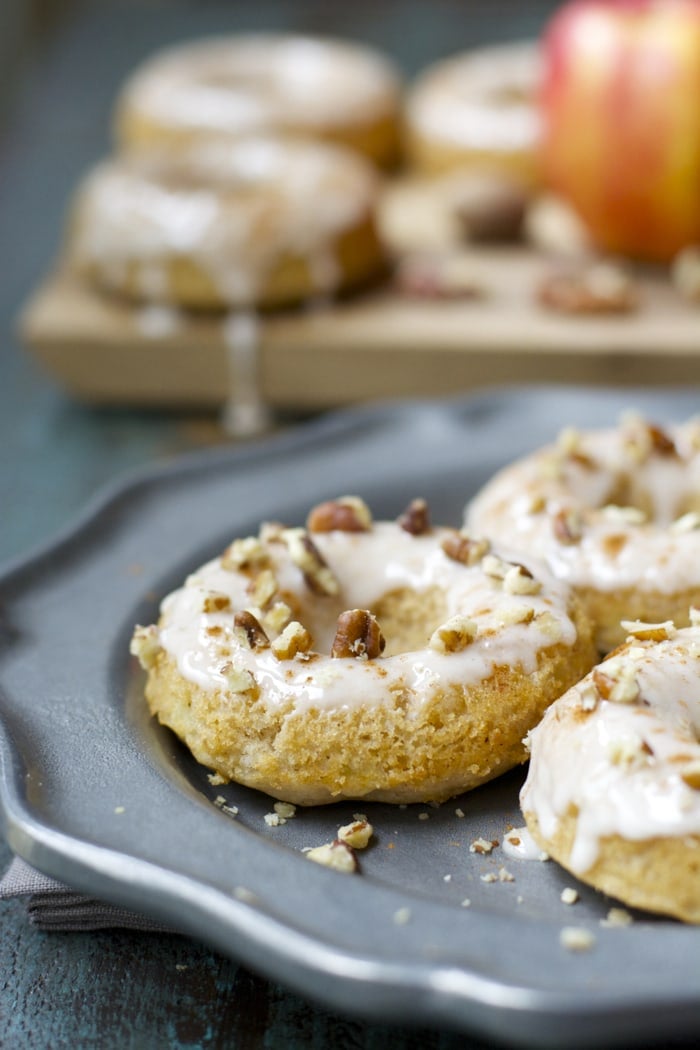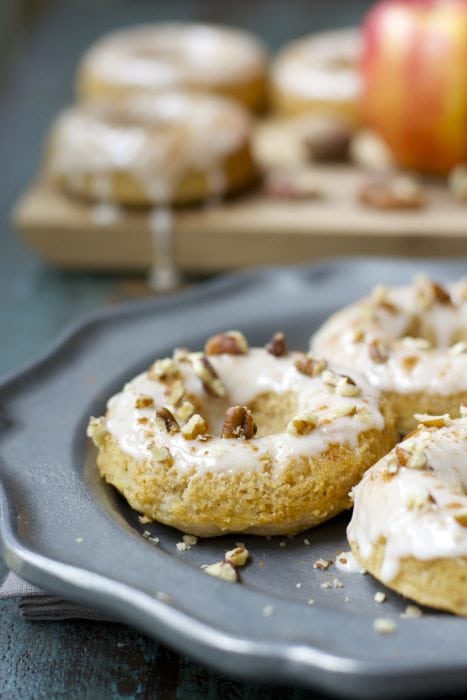 So there is this guy that is following me. He is quiet and kind of sneaky, he has beautiful brown eyes, four legs and a tail. And he is stalking me with a tennis ball.
And his name is Copper.
We have two dogs, Copper the lab and Zink the husky. Zink is totally mine. He is a Momma's boy if there has ever been one. He sits with me, sleeps on my side of the bed and stands right next to me every night when I brush my teeth. He's my boy.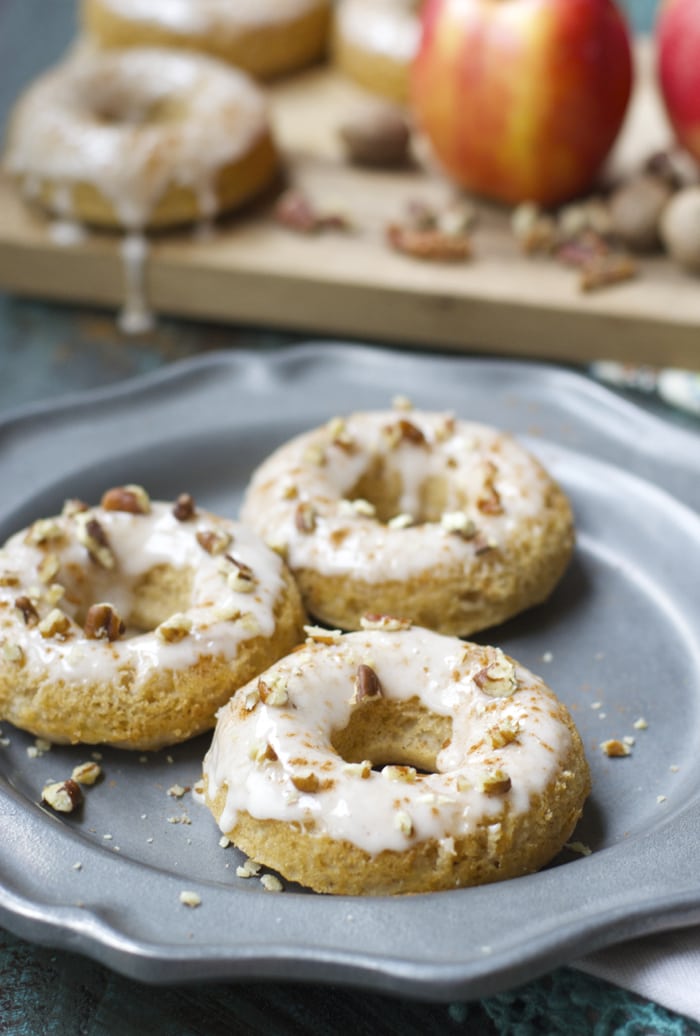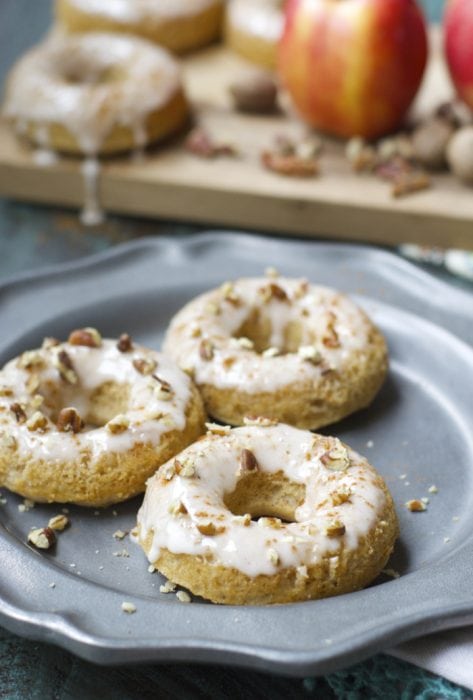 Copper has the exact same relationship with Mr. Maebell. He adores him and follows his every move. Zink is on team Mom. Copper is on team Dad.
Except now I work from home and our whole world has been turned upside down. Copper is under my feet constantly. When I am cleaning he's right there. Laundry, right there. Shower, right there. Blogging (like now) you guessed it. Right there. When I am cooking, he actually lays on my feet while I am standing at the stove.
All the while he has a tennis ball in his mouth.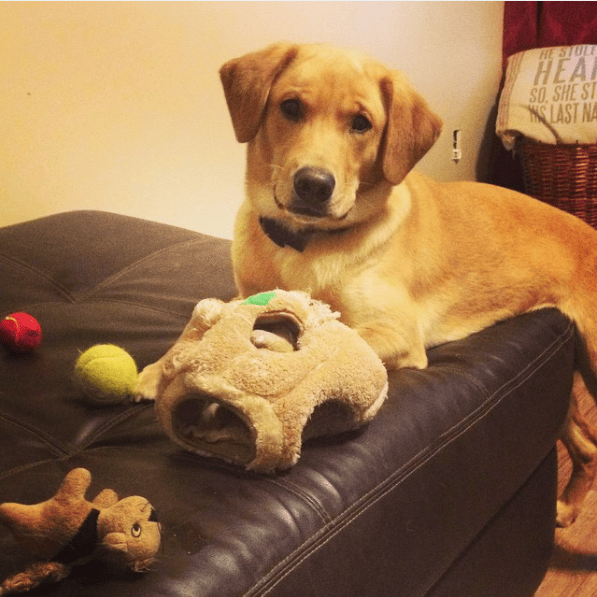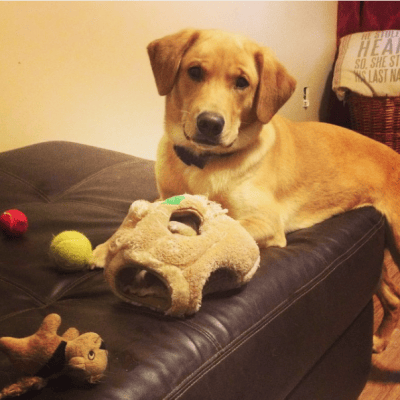 You see, life with a lab is a never ending game of fetch. He is there, every moment of every single day waiting for the second I will throw the ball. Well most of the time he waits. Sometimes he gets impatient and will roll it across the floor to me and I kick it back. Or if I am sitting at the desk or on the couch he will toss it at my head. It never stops.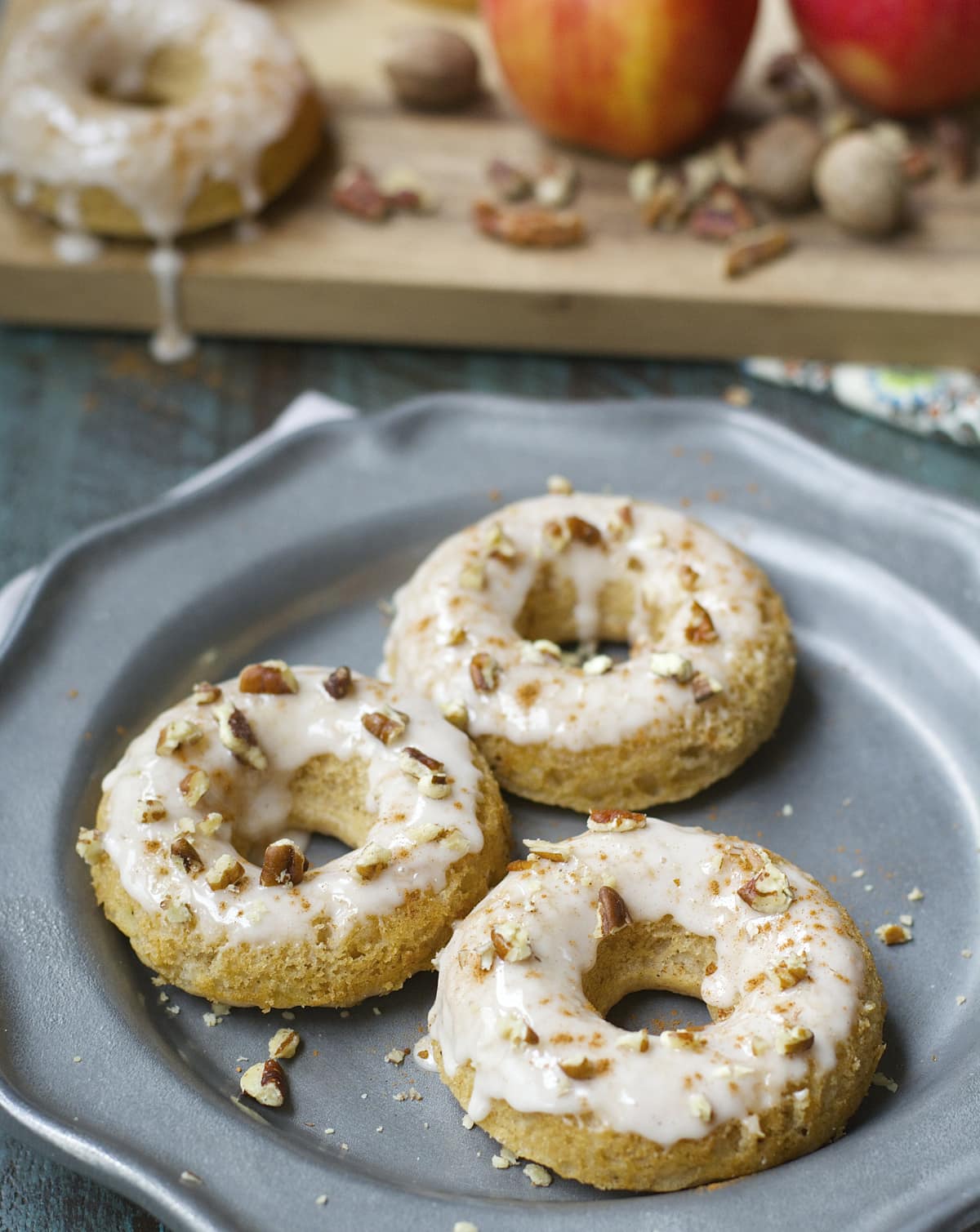 We were struggling particularly badly while I was making these delicious Apple Pie Donuts. He was under my feet, actually, on top of my feet while I was baking. And threw a tennis ball into the photo shoot while I was working.
If he wasn't so darn cute, I'd have a problem. 🙂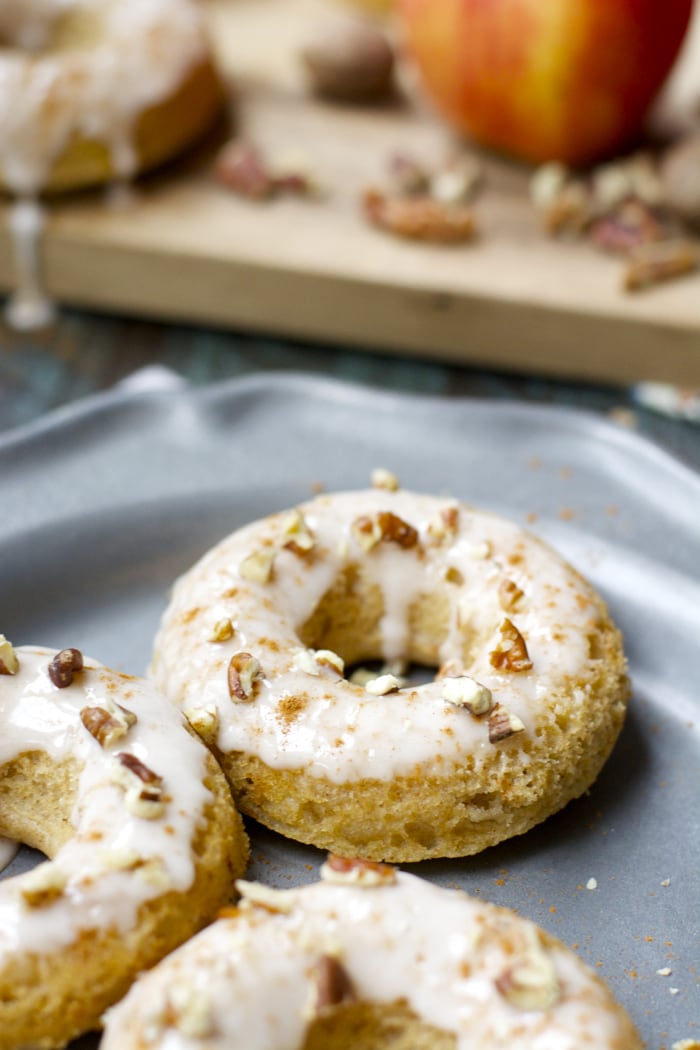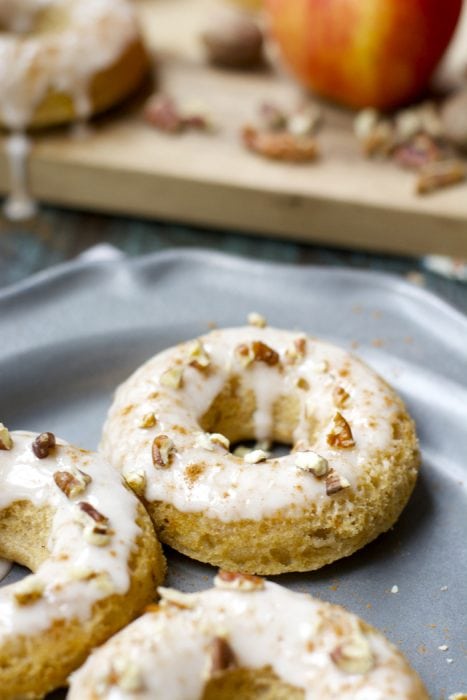 Fortunately, these Apple Pie Donuts were worth the work! These donuts are baked not fried and they are packed with chunks of fresh apples, yogurt, and apple pie spice. They are loaded with all the flavor in a traditional apple pie but in a soft and airy donut perfect for a Fall breakfast!
The donuts are enough on their own, but to make them extra special I dunked them in a sweet almond glaze and topped them with a light sprinkling of apple pie spice along with a pecan pieces for a little extra crunch!
Check Out These Other Great Breakfast Recipes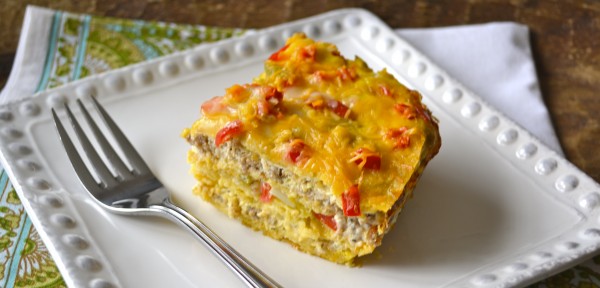 Overnight Spicy Sausage Casserole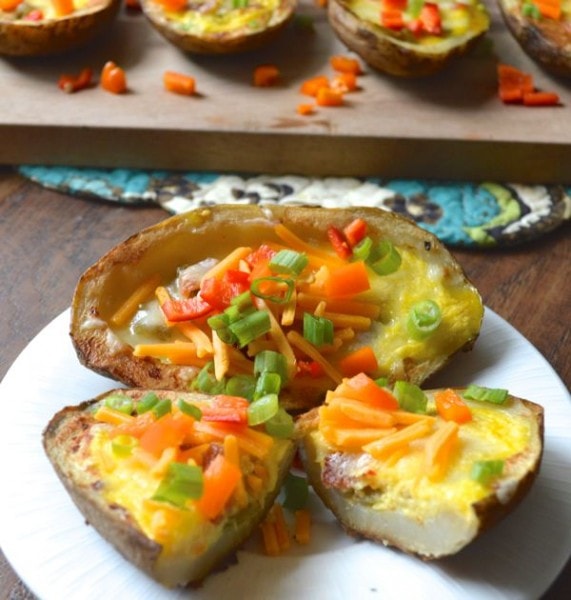 Cheddar Quiche Stuffed Potato Skins