I have a confession.
I like jarred spaghetti sauce. Like, a whole lot. Sometimes I read other recipes for pizza sauce or marinara and they always say this is soooo much better than the jarred stuff. Well, maybe it is. Or maybe my taste buds are just totally off. I have never had the urge to make my own, until last weekend. I was at the market and the tomatoes looked fabulous! Bright red and very fragrant. So, I bought a heaping three pounds of Roma tomatoes with absolutely no plans for them.
I may have been a little overzealous.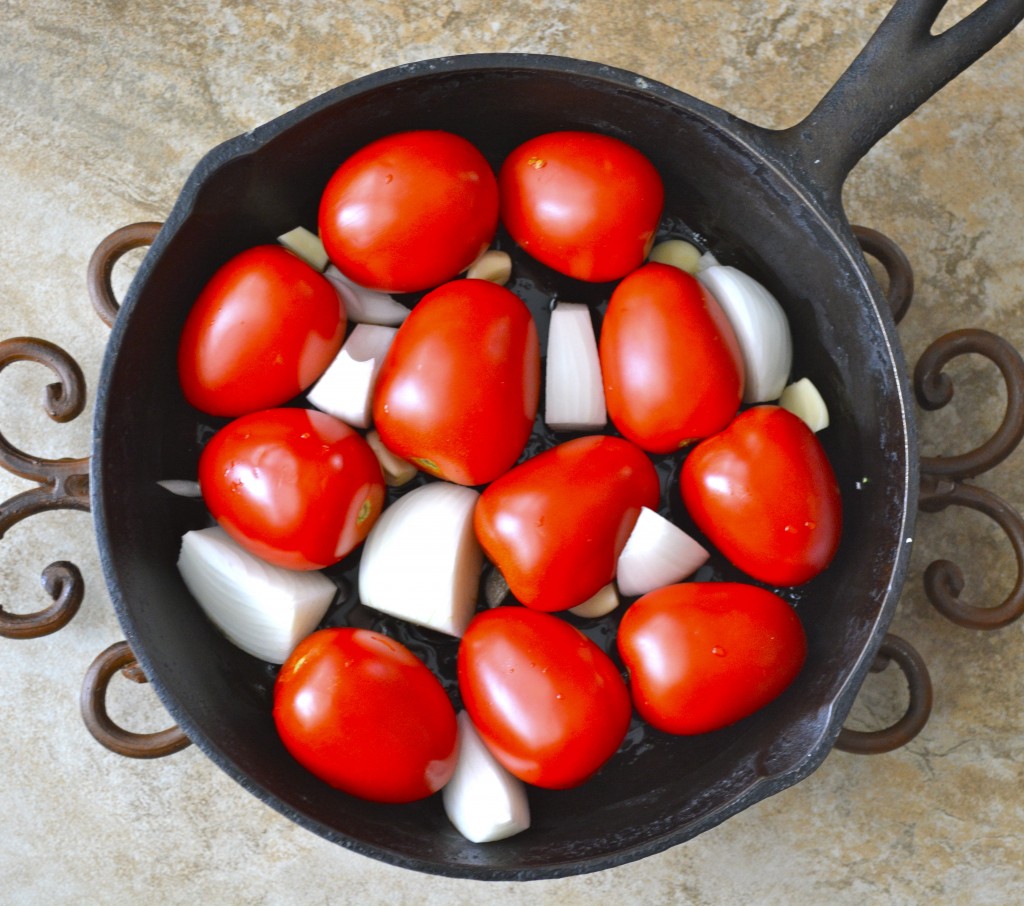 So, the over abundance of tomatoes allowed me to do my favorite thing, experiment. I have to admit, this turned out pretty darn good. Maybe even better than my beloved jarred marinara. 😉 As a huge bonus, it was so simple! I just threw some fresh ingredients into the oven and roasted for about thirty minutes then poured them into a blender. You could serve immediately, because the marinara sauce is warm. But I did this at like 8am…I don't know why, I just got the urge. So, I just put it in my smallest slow cooker and let all of the flavors simmer together on low until dinner that night.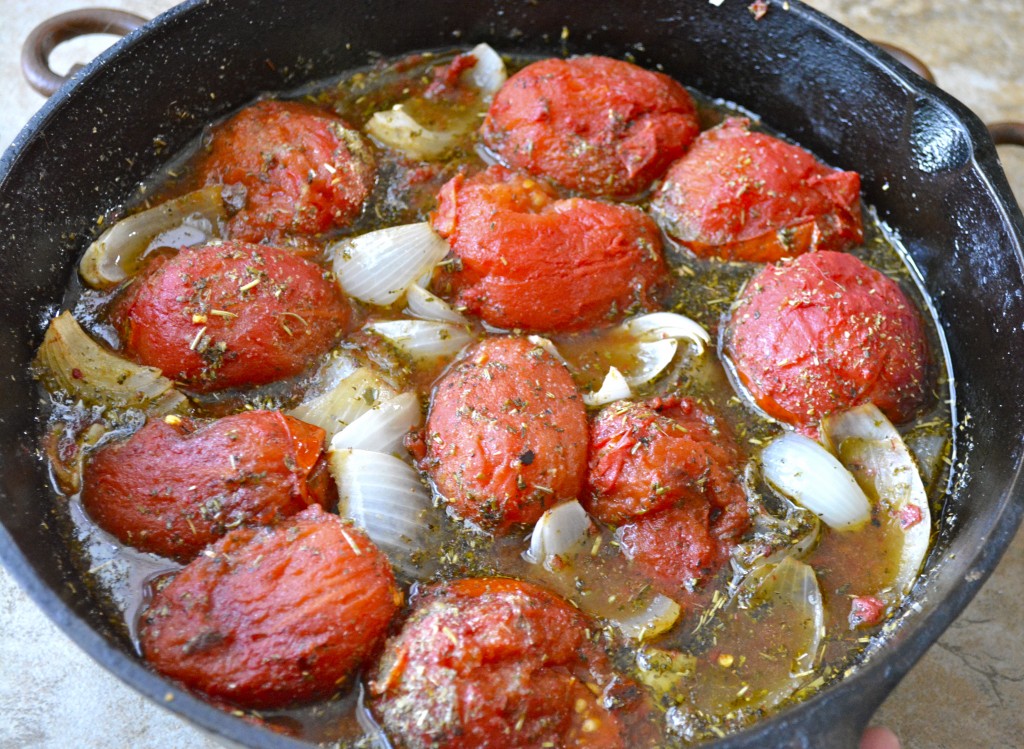 The flavors are a little different than your typical marinara because of the addition of the Balsamic Vinegar. If you are a big fan of caprese salads you will love this. The roasted tomato, balsamic, and basil just beg to be eaten with a big chunk of fresh mozzarella! I used this for pizza sauce and over eggplant and it was fantastic on both.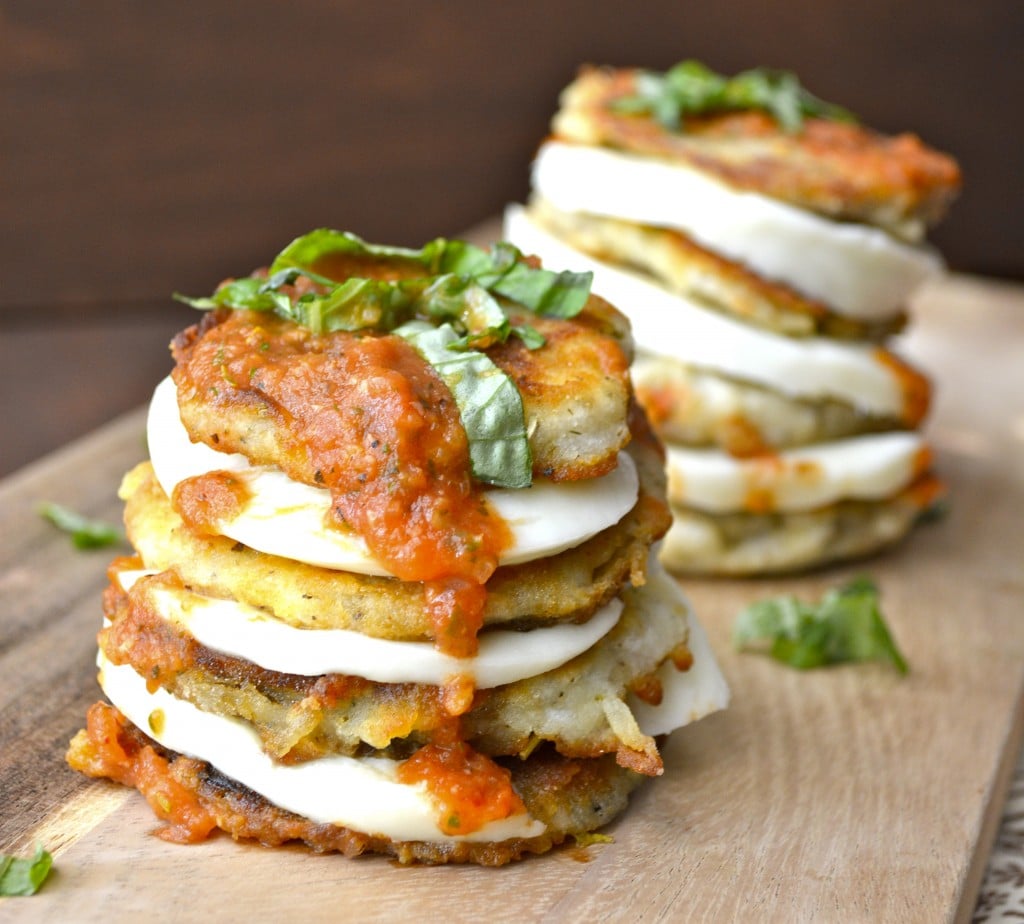 So, just in case you find yourself with an abundance of fresh tomatoes this summer keep this one in mind!