Try these soft and fluffy Banana and Honey Roasted Almond Waffles for a simple and delicious brunch!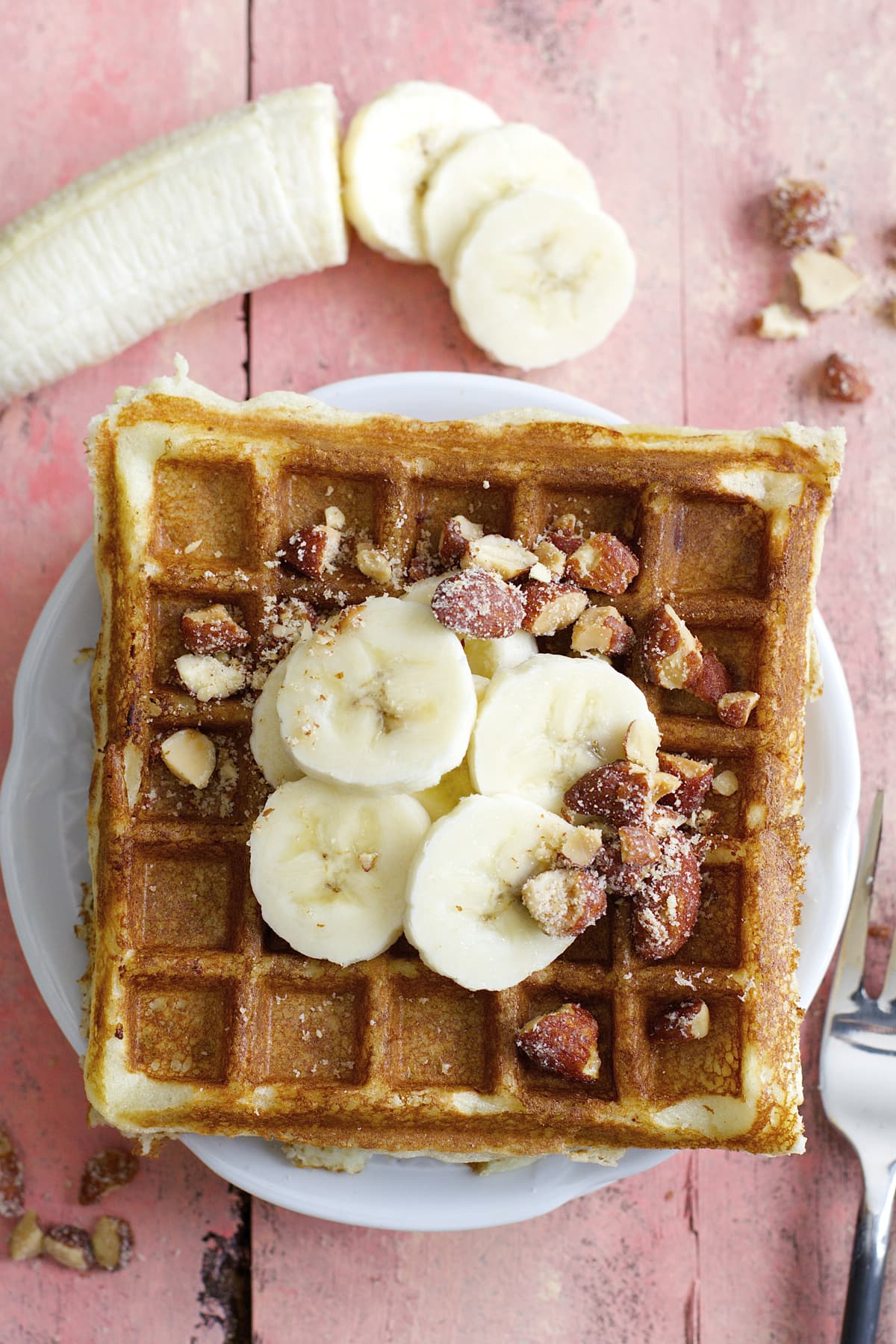 Let's declare this brunch week! First we had Citrus Vanilla Coffee Cake and now these super delicious and very easy Banana and Honey Roasted Almond Waffles! I'm not sure what it is but there is something about Spring that just screams "brunch" doesn't it? Summer is all about cook outs, fall is about fire pits, and winter is about nice big holiday dinners, but Spring is definitely the season for brunch!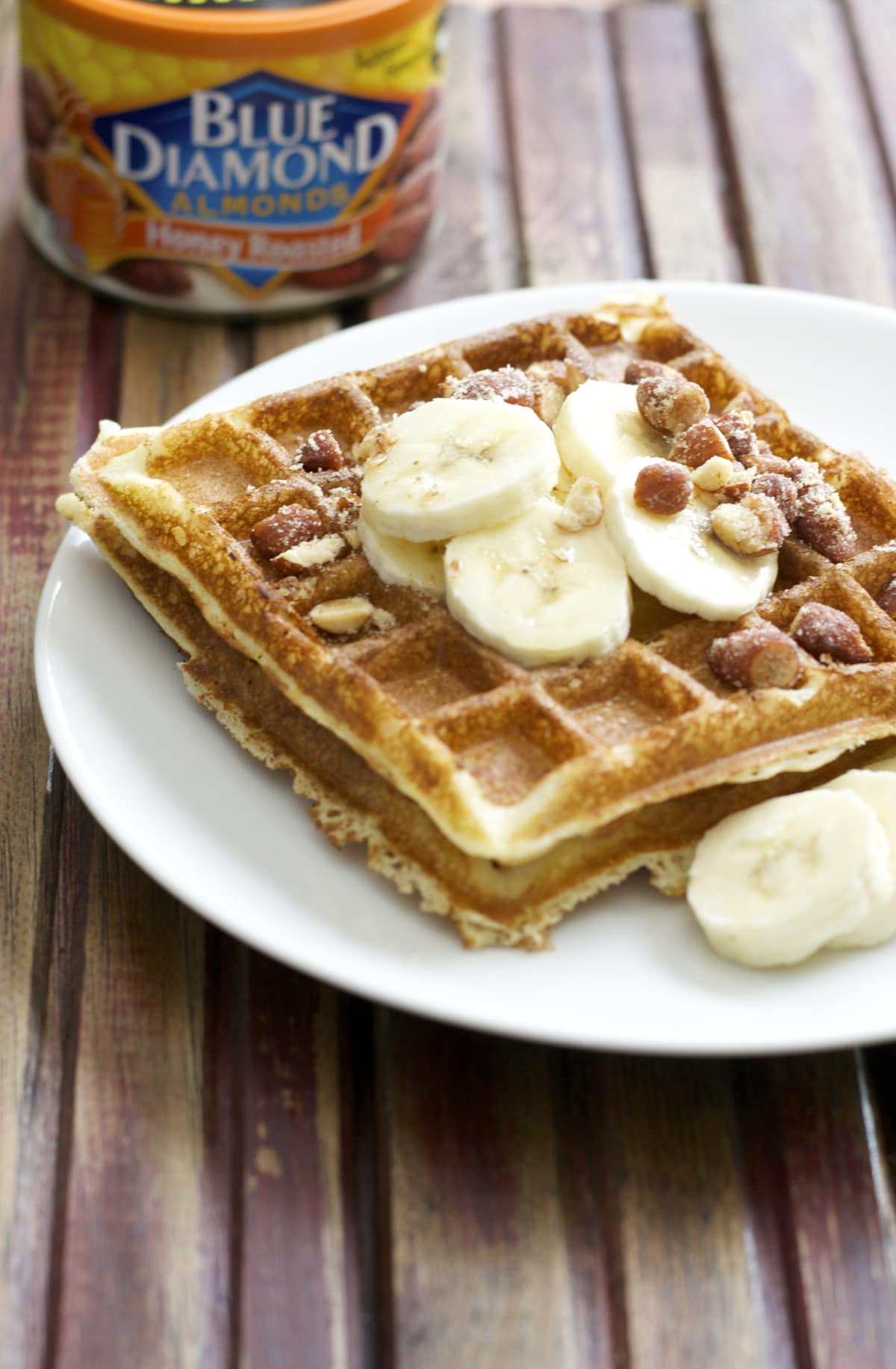 If you happen to be hosting a brunch these Banana and Honey Roasted Almond Waffles are so simple to make and they will be a hit! To make these soft and fluffy waffles you simply toss your ingredients into the blender and give it a good spin! No mixing, hardly any measuring just blend and pour! Talk about simple!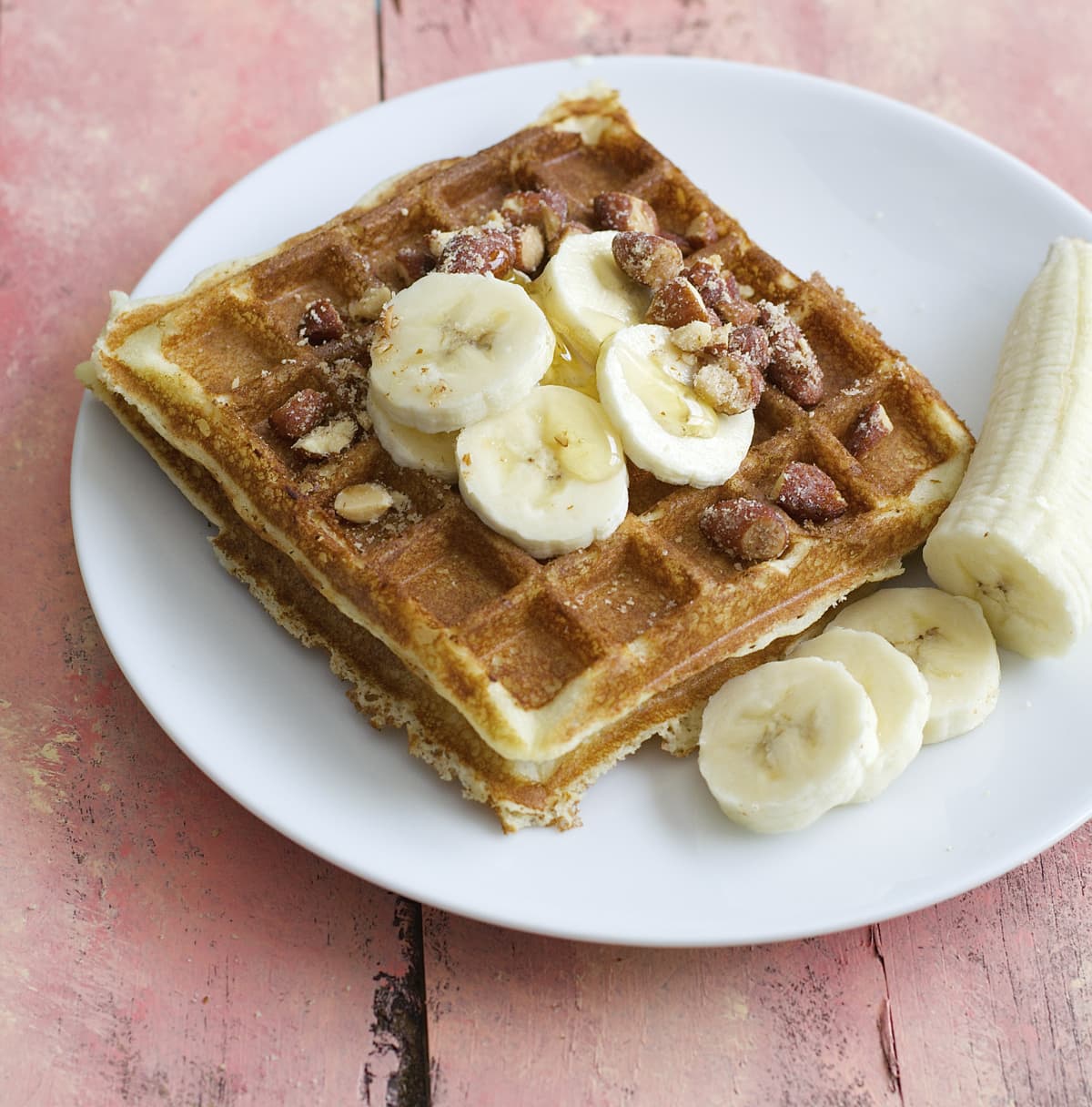 These waffles are made with buttermilk, ripe bananas, honey and Blue Diamond Honey Roasted Almonds. I use crushed almonds in the waffles and then top them with a few crushed almonds as well. I love that they really bring out the honey in the waffles and they add that perfect crunch! It is a new and exciting spin on Banana Nut Waffles!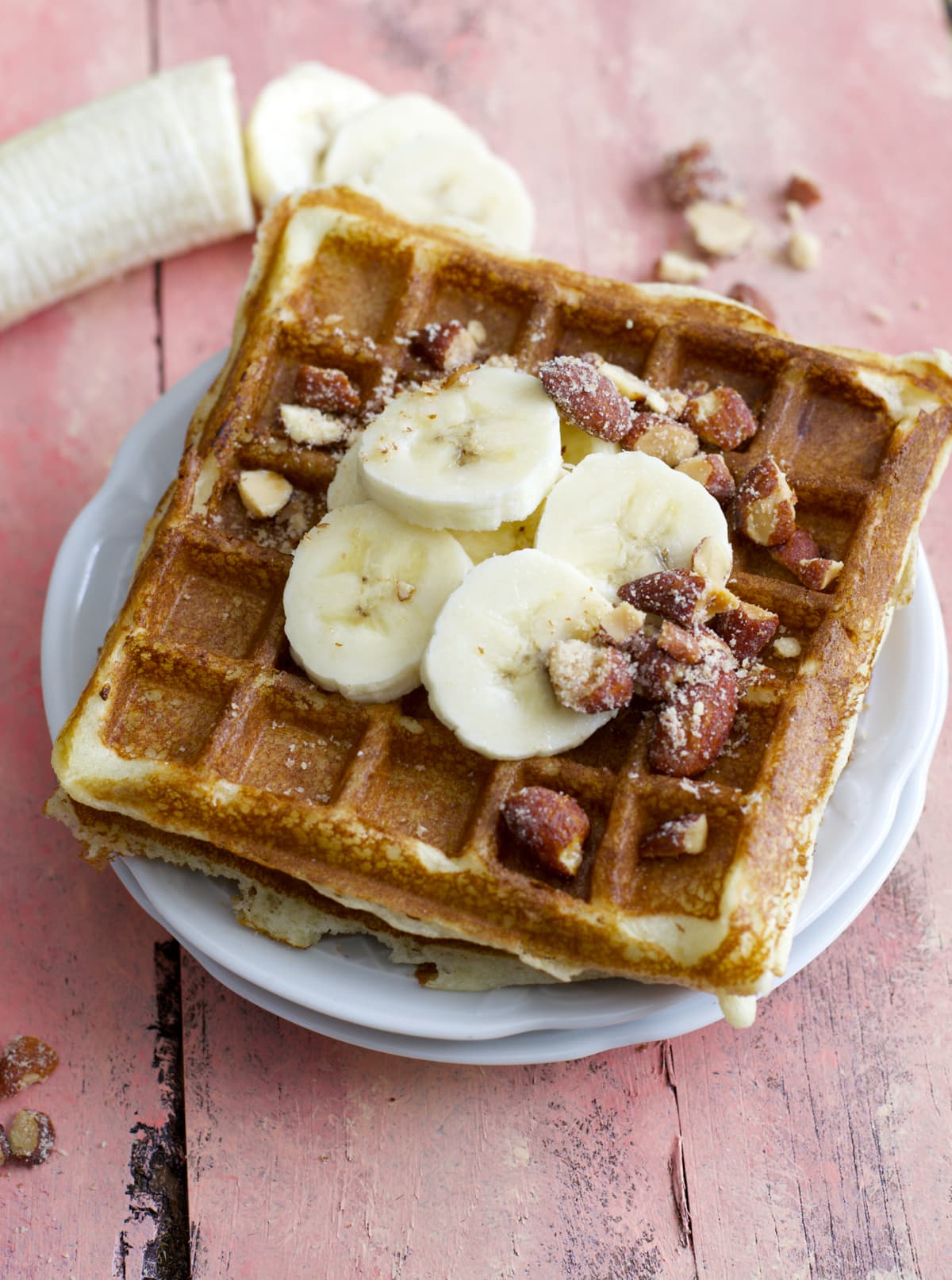 This post is sponsored by Blue Diamond Almonds. Thank you for supporting brands that support Maebells!
Other Easy Recipes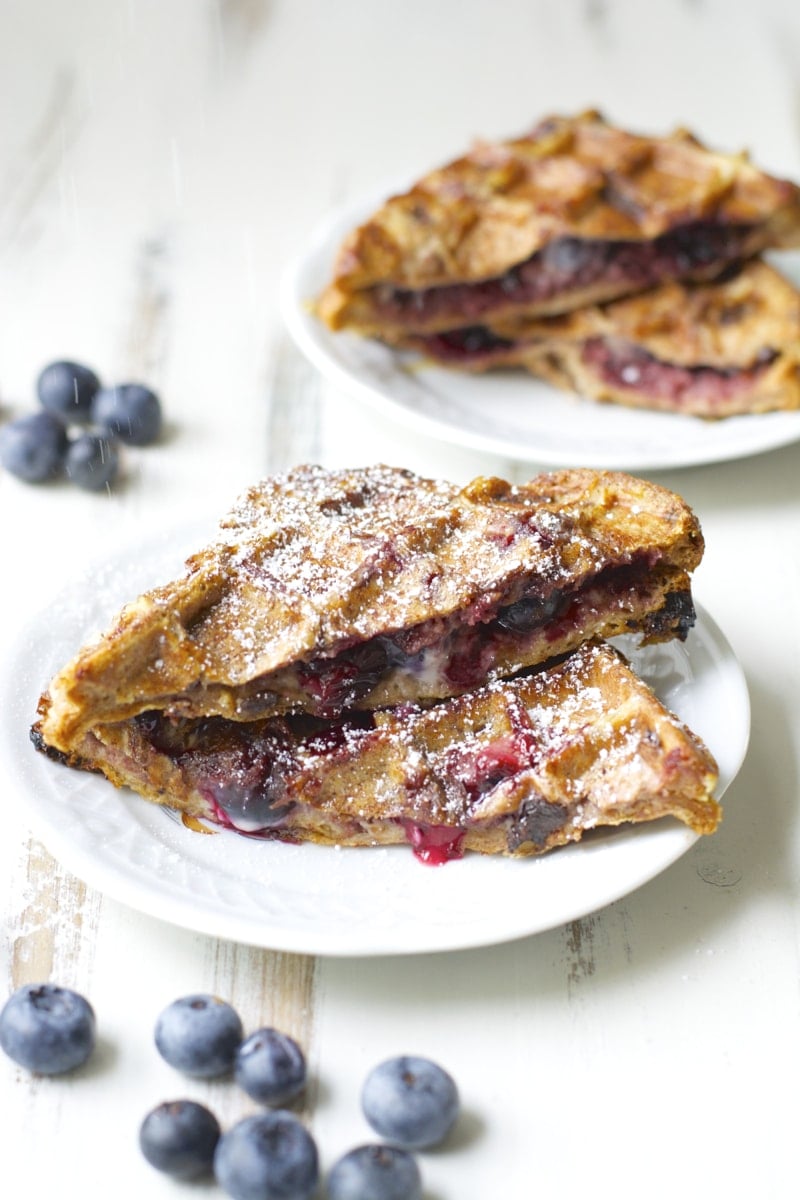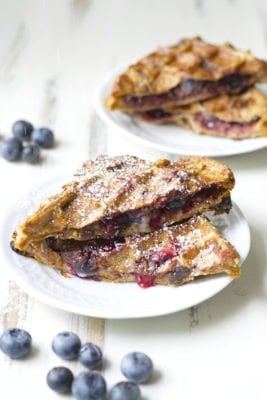 Blueberry Cheesecake Stuffed French Toast Waffles