Ripe Bananas are paired with oats, brown sugar, cinnamon and pecans for the perfect sweet and chewy treat!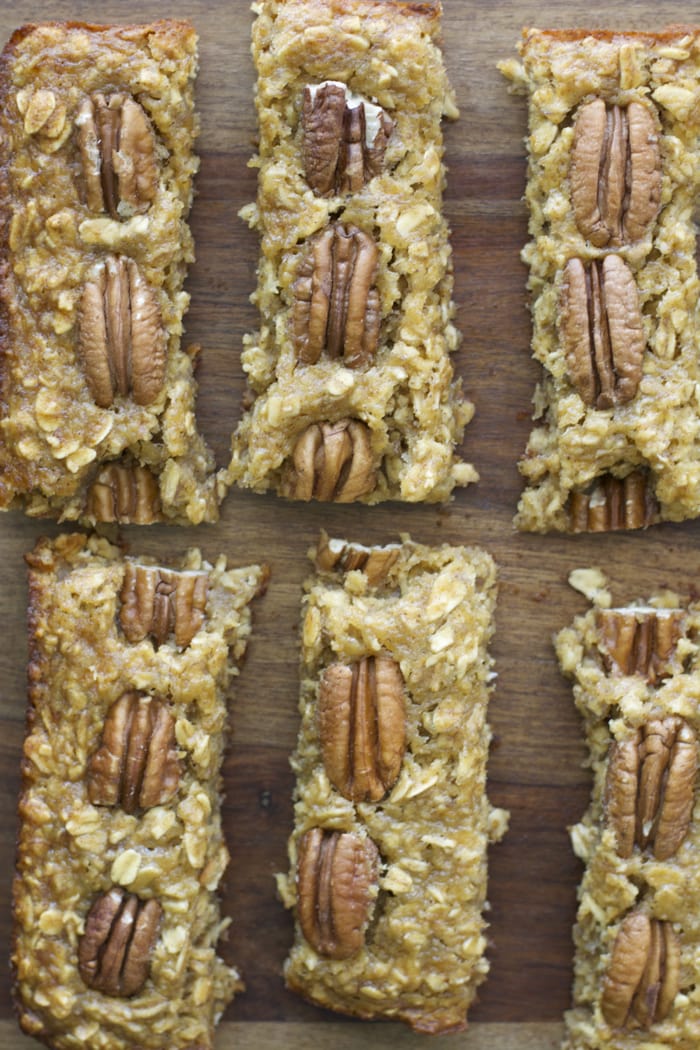 Do you like baking with bananas? I love it! It adds the perfect amount of sweetness to a dish while helping keep it nice and moist. I always, always seem to have an abundance of overly ripe bananas on my hands. It doesn't matter how well my intentions are to eat them before they turn brown, it just doesn't happen.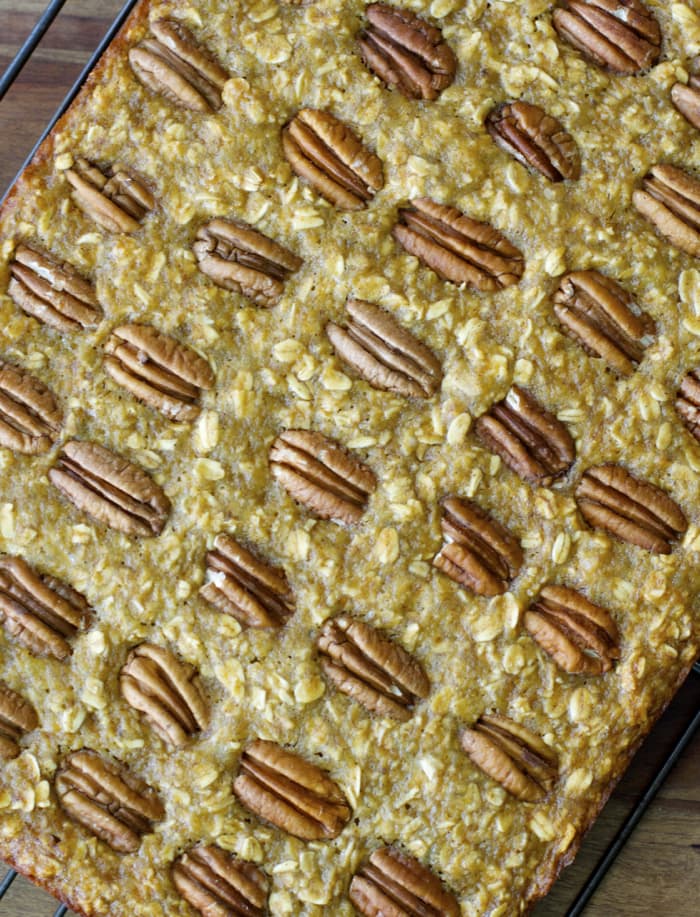 On the up side, it gives me a perfect excuse to experiment with bananas in all kinds of baked goods. Of course I love banana bread, muffins, and packing them in pancakes or waffles, but sometimes I am looking for something a little different. Something a little heartier.
Pretty much every Sunday I make a few things for us to snack on during the week. The normal dishes include some form of granola, and something a little sweet like a granola bar or these little beauties. But I decided to try my hand at oatmeal bars. I wanted something soft and chewy packed with fruit, oats, nuts and cinnamon.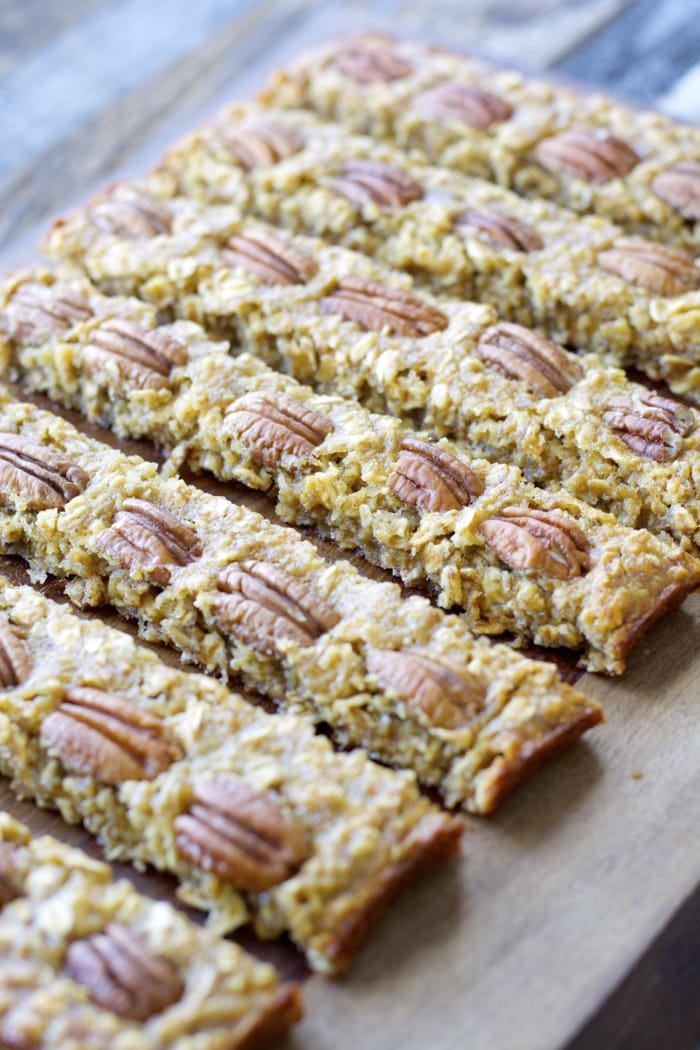 These bars are the perfect grab and go version of banana bread. They made a great breakfast option with a nice cup of coffee, or a healthy snack smeared with peanut butter on the top. So, if you you have some bananas lying around give these bars a try! You will love them!