Sweet and creamy Blueberry "Ice Cream" is topped with tangy Lemon Coconut Whipped Cream for the perfect dairy free treat!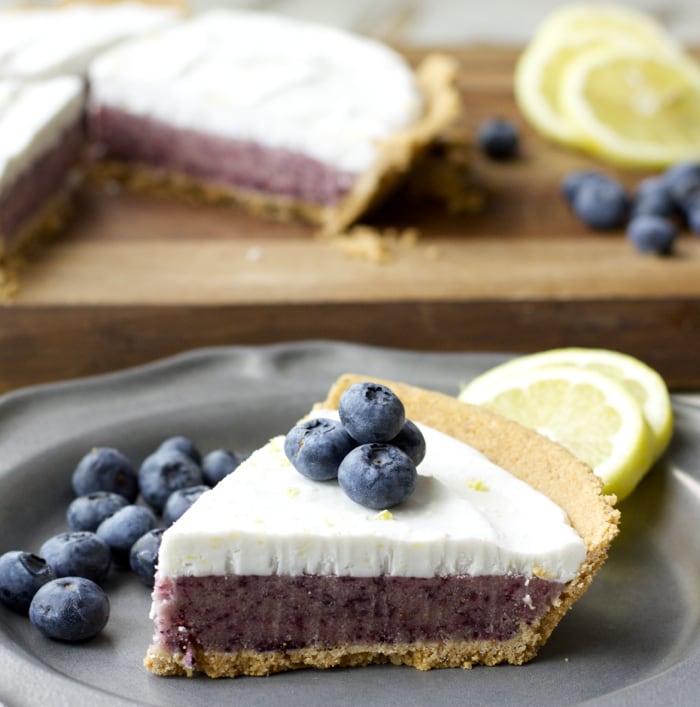 I have always been pretty open to trying new things. New recipes, ingredients, new flavors. I am definitely not picky. But every now and then I get stuck on a flavor or an ingredient and I just can't get enough. This summer it has been all about watermelon and blueberries! I have made countless batches of fresh watermelon juice and I have eaten more blueberries than I thought humanly possible. To say I am obsessed would be an understatement!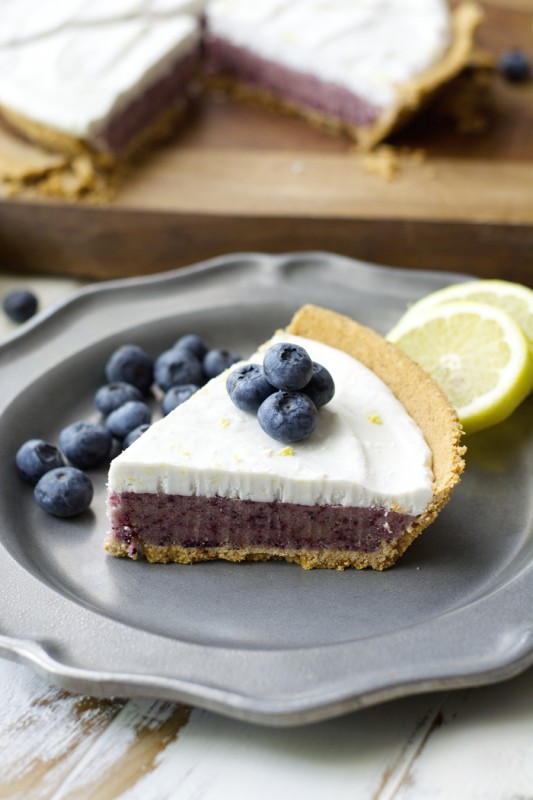 Since I have been all about fresh blueberries I started thinking of ways to use them in a frozen dessert. Maybe popsicles, ice cream, or something along those lines. Then it hit me! An ice cream pie! What would be more perfect with fresh blueberries than a nice (gluten free) graham cracker crust and a creamy whipped topping! It sounded irresistible. So, I got to work!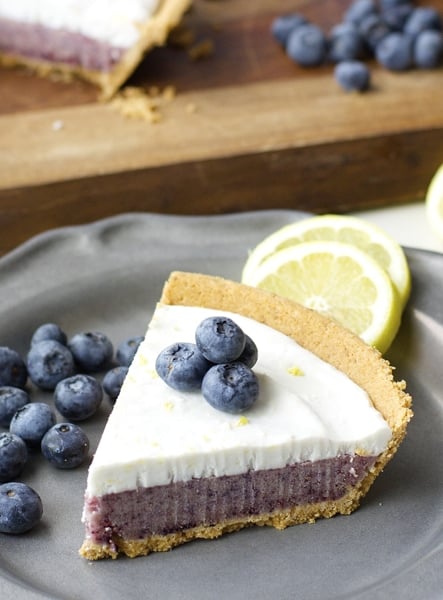 I actually decided to make this "ice cream" pie dairy free. You don't miss the dairy at all and it makes this a perfect option to take to Summer BBQs or picnics if you have guests that have dietary restrictions. (this is gluten and dairy free!) And as a bonus, it is unbelievably easy!
I used a pre-made gluten free graham cracker crust, though you could use a regular one if you wanted. The blueberry "ice cream" is actually just dairy free yogurt, frozen blueberries and a little coconut sugar blended until completely smooth. Then just pour your mixture in the crust and let it freeze overnight.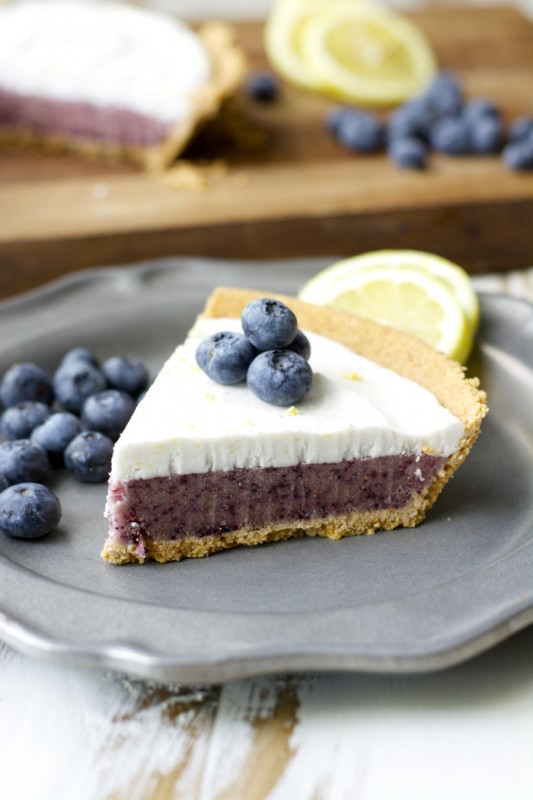 The Coconut Lemon Whipped Cream is just as simple! Chill a can of full fat coconut milk in the fridge overnight and scoop out the hardened coconut milk and add to the bowl of a stand mixer. Add a little coconut sugar and some lemon zest and beat until stiff peaks form. Top your ice cream pie with your whipped cream and you have a totally delicious way to beat the heat!
Other Easy Recipes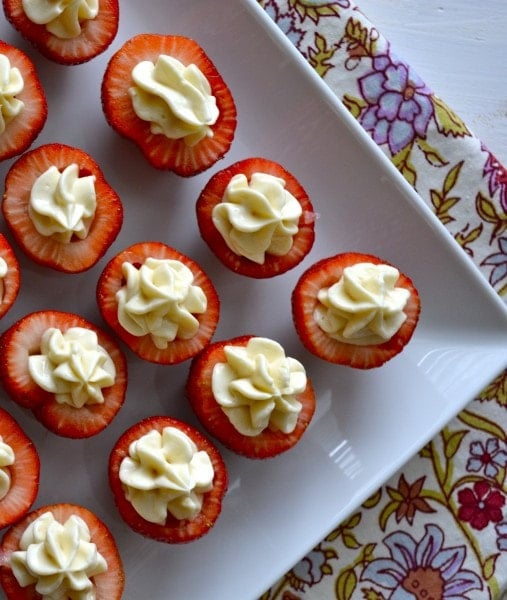 Cheesecake Stuffed Strawberries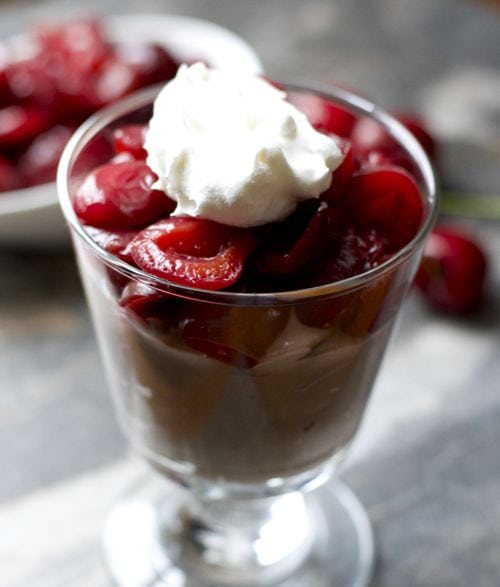 Drunken Cherry and Dark Chocolate Cheesecake Parfaits