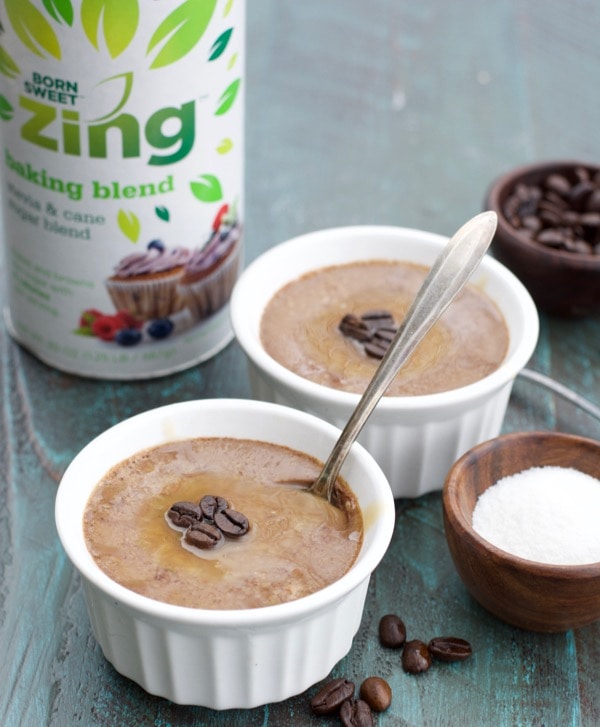 In our family we all have "go to" desserts. One sister will always choose cheesecake, the other will pick mint chip ice cream while my brother will ask for yellow cake with Mom's Fudge Frosting. Always. I kind of love that. It is this ever present constant in life, many things may change but my precious siblings dessert preferences simply won't.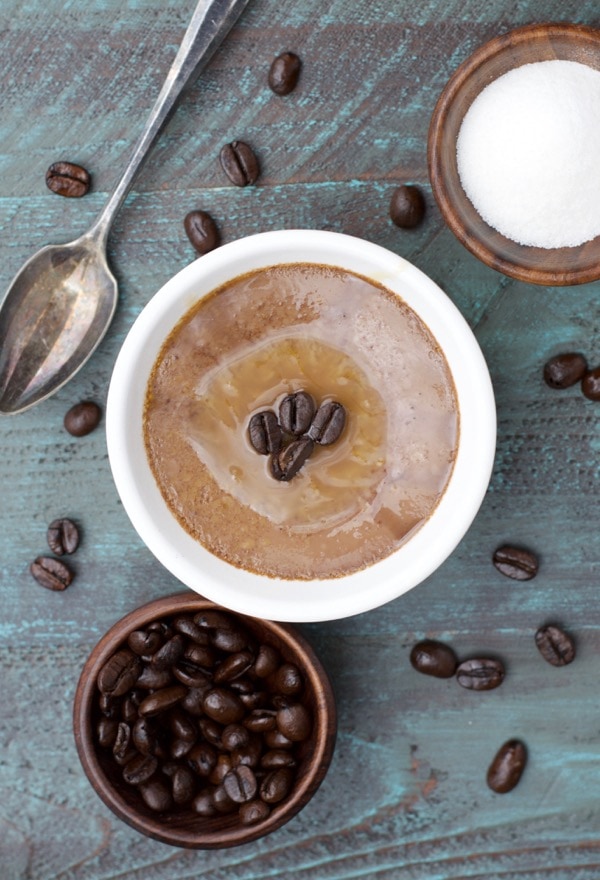 I am the tricky one. I love a good coconut cake, it is so hard to beat! Then there is this family recipe we have my grandmother made up called the "Shirley Special" and I just adore it. Then, of course there are coffee desserts. HOW does one choose their favorite?! I just don't know!
Lately, I have had the biggest craving for a mocha dessert, if you haven't noticed I have been on a coffee kick lately. But since I am certain we will have all my sibling's favorites over the holidays I knew I wanted a lightened up treat. I decided to experiment with a Mocha Custard. A lower calorie dessert with no flour so it is naturally gluten free and easy to make ahead of time for holiday parties. It sounds like the perfect dessert, right? But I decided just mocha wasn't enough. I decided to add a light caramel drizzle over the top to make this a Caramel Macchiato Mocha Custard. The result is a rich chocolate based custard with a bold coffee flavor paired with a sweet creamy caramel!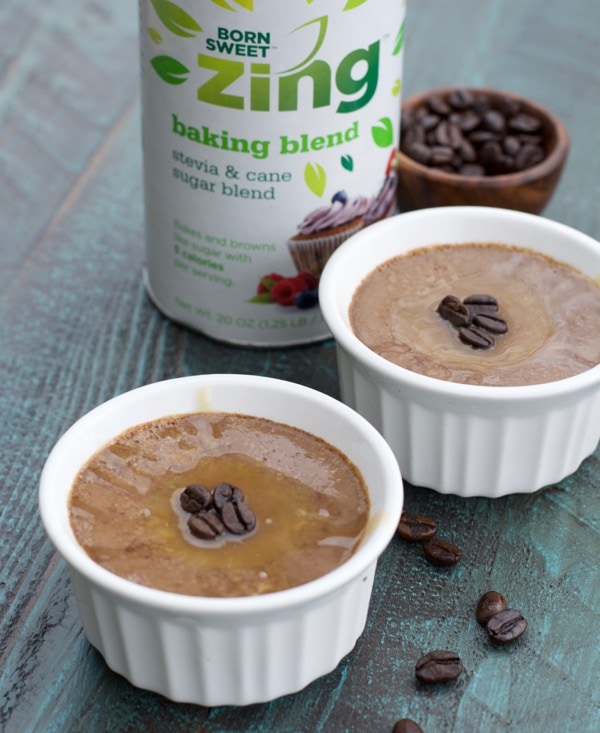 This custard is very easy to make, we start by combining warm low fat milk with cocoa powder, instant coffee, vanilla extract and Born Sweet® Zing™ Baking Blend in a blender. Once your ingredients are well blended you will slowly add in the egg whites while the blender is running so you are careful not to cook your eggs. Then add your mixture to small ramekins and bake in a water bath. It takes just a few minutes of prep work and hardly any clean up.
I opt to use Born Sweet® Zing™ Baking Blend because it is made with stevia leaf extract and pure cane sugar and has only 5 calories per serving! It is made with only real ingredients—nothing artificial! And it is a great way to slim down your recipes by sweetening with fewer calories. I also used low fat milk and liquid egg whites to keep the calorie count minimal. It is small, effortless swaps like this that can make a big difference in calories but not in taste!
After we pour the custard mixture in the ramekins I place them in a covered baking dish with water that comes about half way up the side of the ramekins. It allows the custard to cook in a water bath to help it set perfectly and give it a great creamy consistency.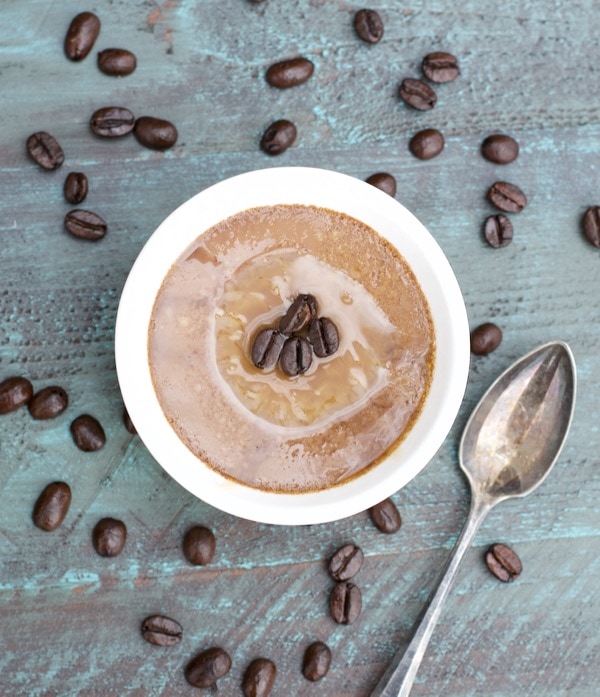 After we let the custard cool over night just top it with a drizzle of caramel sauce for an unstoppable single serving treat!
Visit Zingstevia.com for more recipes and to find Zing™ Baking Blend in a store near you!
I was selected for this opportunity as a member of Clever Girls and the content and opinions expressed here are all my own.