These Carrot Cake Bars are full of carrots, oats, pineapple, and pecans! Then topped with creamy Vanilla Cream Cheese Icing! The ultimate gluten free treat!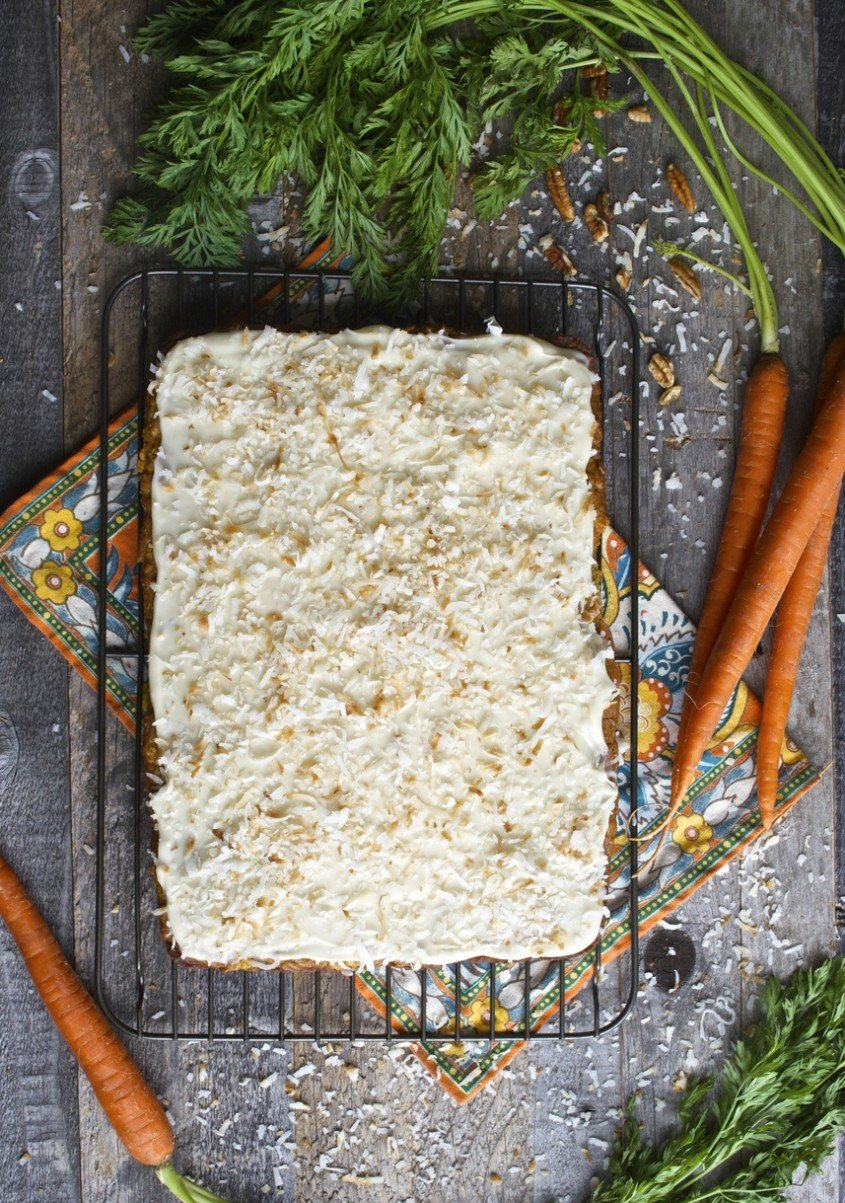 One year ago today, you could have found me on the sandy shores of Jamaica. It was warm, it was sunny, and it was my wedding day.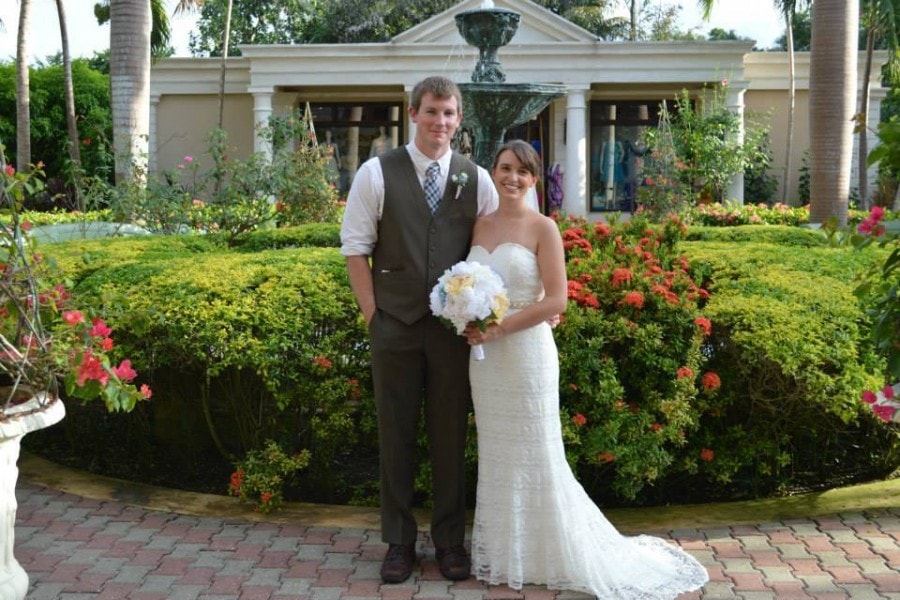 We made the decision to have a destination wedding pretty quickly after we got engaged. We are both really practical people. So, it was hard for us to imagine spending a ton of money on a wedding when we knew there were real, more practical, bigger expenses we were saving for. And it was even harder to imagine asking our parents to pay for a big wedding neither one of us really wanted. So, we opted for Jamaica instead.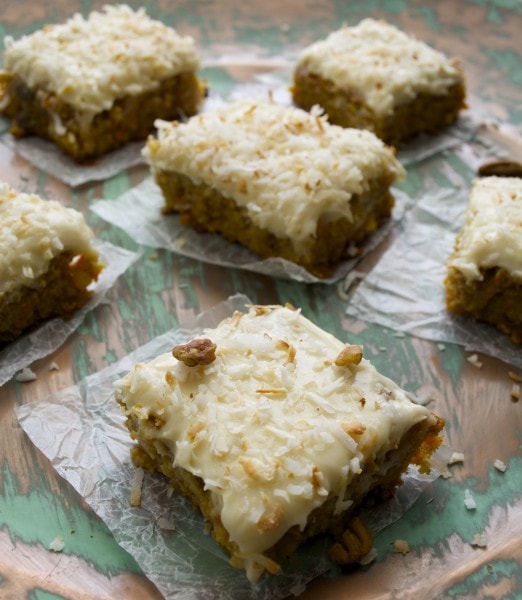 After the trip was booked I had a little twinge of regret. We wouldn't have all of our friends there to watch us get married. I wouldn't have bridesmaids. People we loved wouldn't be there. I really wondered if I had made a mistake.
In the end, we had ten wonderful, fantastic guests at our wedding. My brother and my Dad walked me down the aisle, Mr. Maebell and I said our own vows, and Gimme Three Steps could be heard from a mile away as we walked out. There was an awful lot of love on that little beach.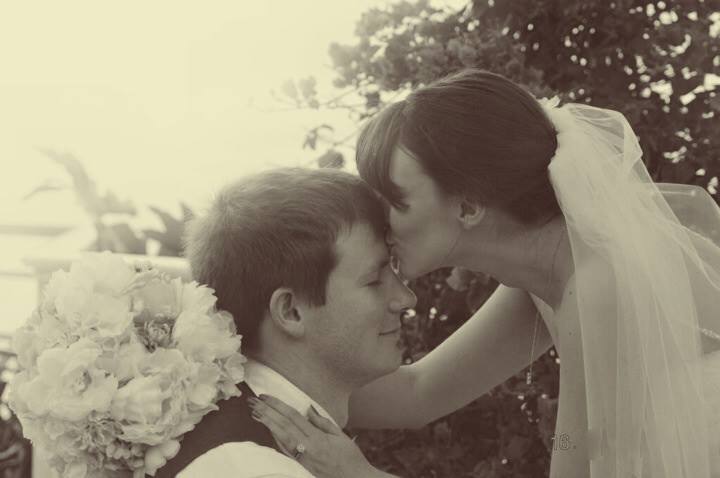 As I sit here today, and think back, I absolutely couldn't have asked for it to happen any other way. I know we live in this world that makes you believe that a wedding is a once in a life time event, so you should spend big. While I do think it deserves celebrating, the good stuff, the really really good stuff comes after the wedding. The actual marriage is what you should put your effort and energy into planning, not just the party.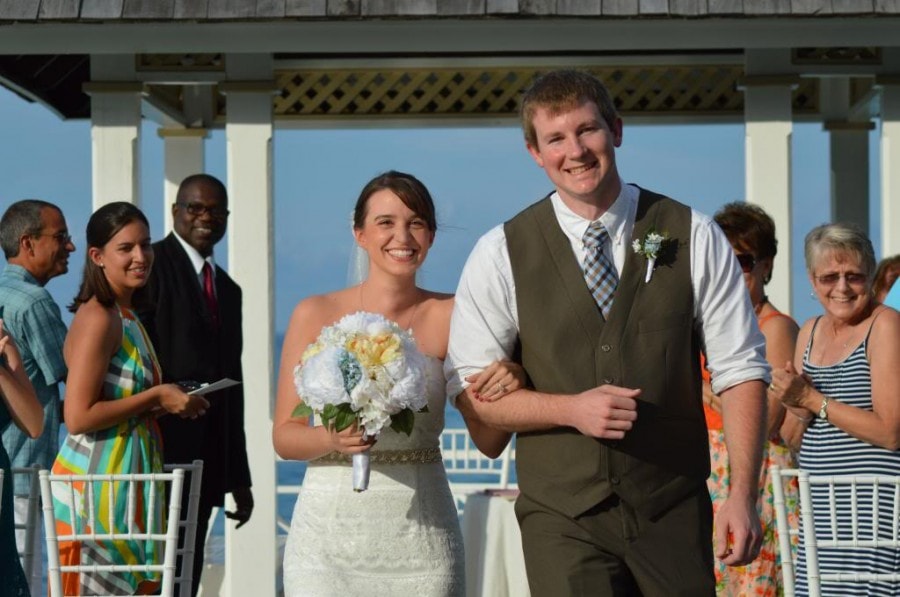 Since we got married in another country bringing the top of the cake back was totally unrealistic. So, today we are celebrating our anniversary with these wonderful Carrot Cake Bars with Cream Cheese Icing. Hey, I know it may not be the most traditional way to celebrate your anniversary but neither was our wedding!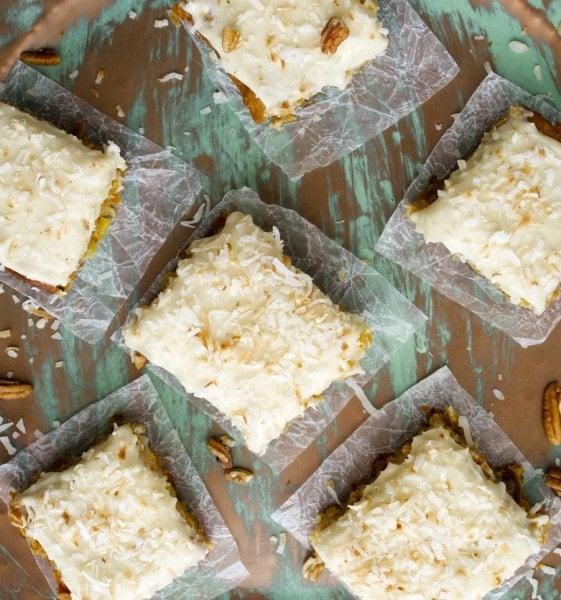 Happy Thursday!
More Delicious Desserts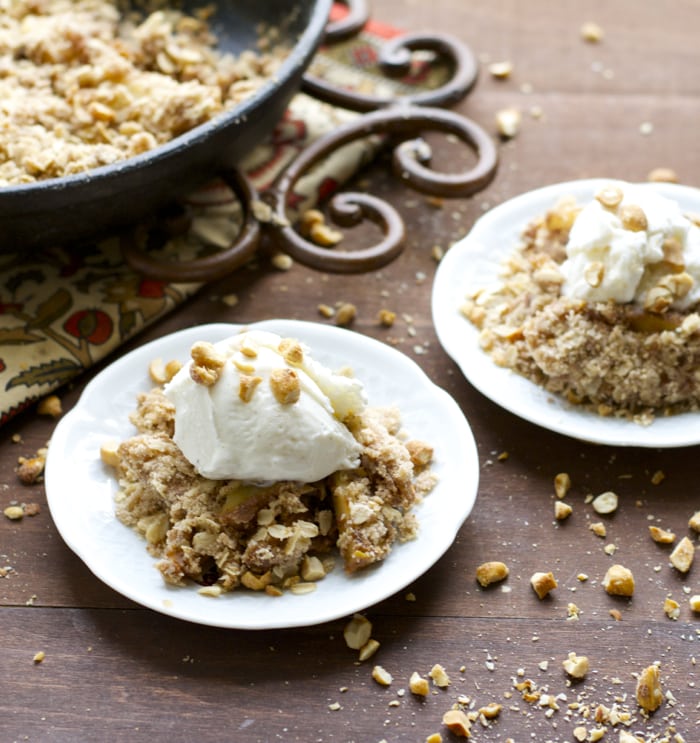 Peanut Butter Honey Apple Crisp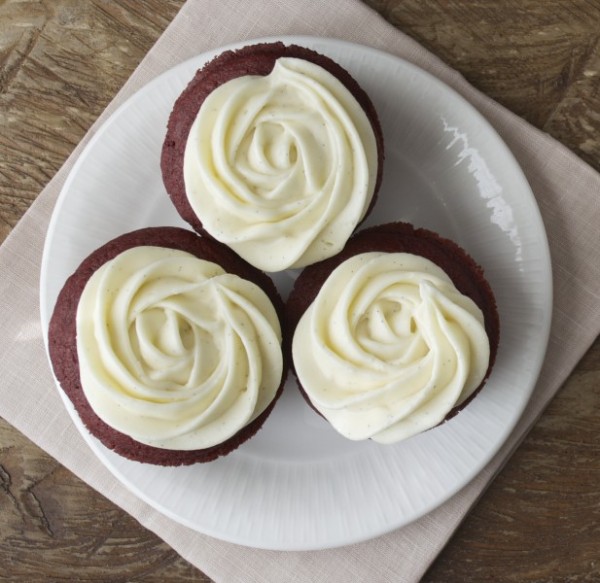 Red Velvet Cupcakes with Vanilla Bean Cream Cheese Icing