The flu hit our house this week, and it hit hard.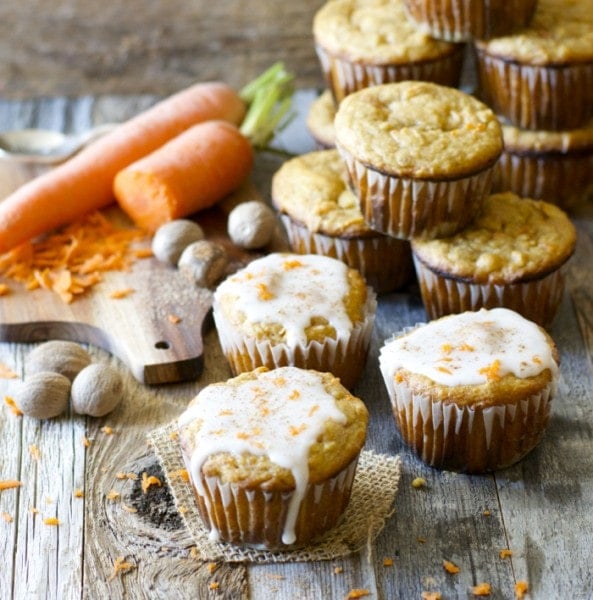 One minute Mr. Maebell was fine, and the next he was down for the count. I haven't seen him this sick since…well ever really.
When I realized he was really sick I went into preparation mode. I knew if he had the flu the chances of me catching it too were pretty darn high. I ran to the grocery and stocked up on gingerale and crackers for us and extra dog food and treats because if there is one thing I have learned from being a dog parent to two needy pups it is that you want them preoccupied while you're sick!
I made a giant batch of chicken and rice soup and waited.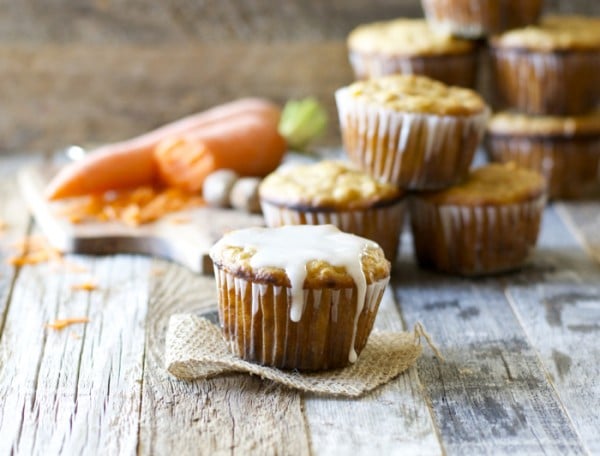 Thankfully, at this moment I feel okay. Mr. Maebell seems to be coming out of the fog a bit too. I am hoping that we are past the worst of it and that my immune system was pumped up from drinking all that Fruit Spice Tea! haha!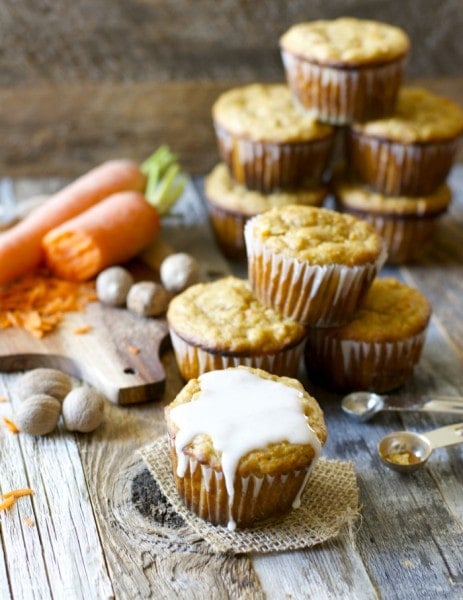 It just happened to be a lucky accident that I made these Carrot Ginger Muffins with Spiced Glaze a day before. This are cram packed with oats, ginger, cinnamon, nutmeg, and shredded carrots. So, even though he didn't have much of an appetite one small muffin packed a lot of sustenance and the ginger helps to soothe an aching tummy.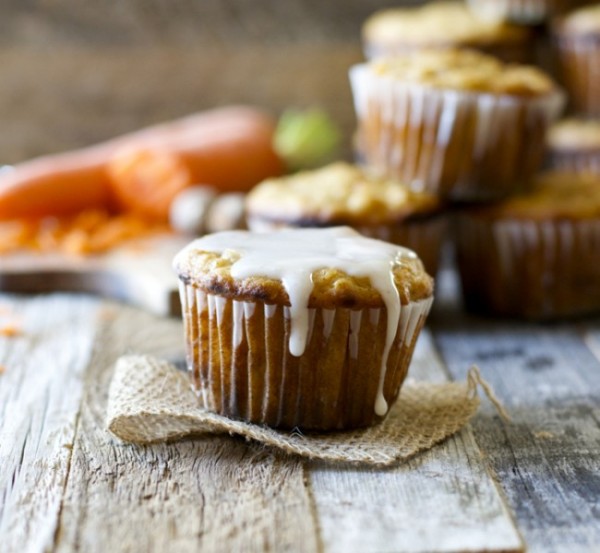 They taste a little bit like a cross between carrot cake and Morning Glory muffins, which are two of my favorite baked goods. I also drizzled a spiced glaze over the tops of the muffins to make them extra special. They are perfectly lovely without the glaze but they are slap your momma good with the glaze, so I recommend taking the extra step!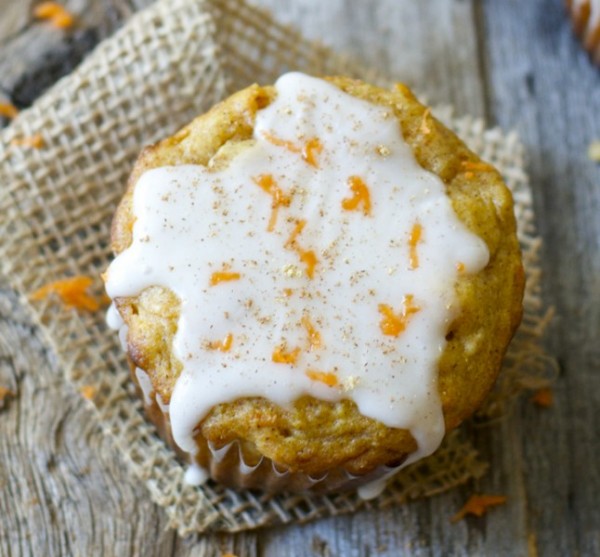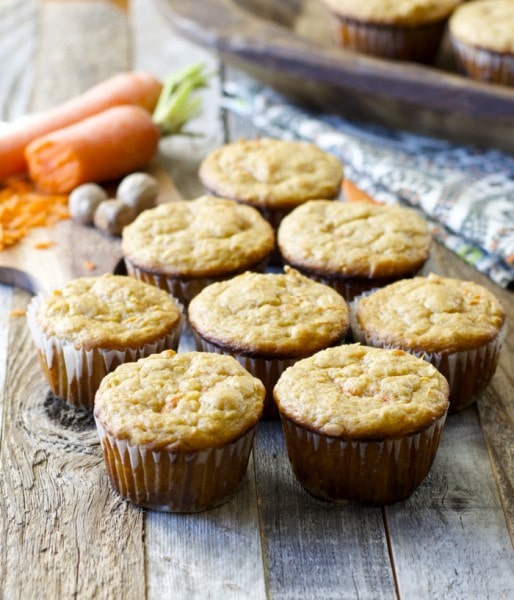 So if your looking for a different type of breakfast give these Carrot Ginger Muffins with Spiced Glaze a try! You will love them!