Who said pancakes are unhealthy?! These Carrot Spice Pancakes are packed with fresh carrots, yogurt, ginger, cinnamon, and nutmeg. A delicious and nutritious way to start your morning!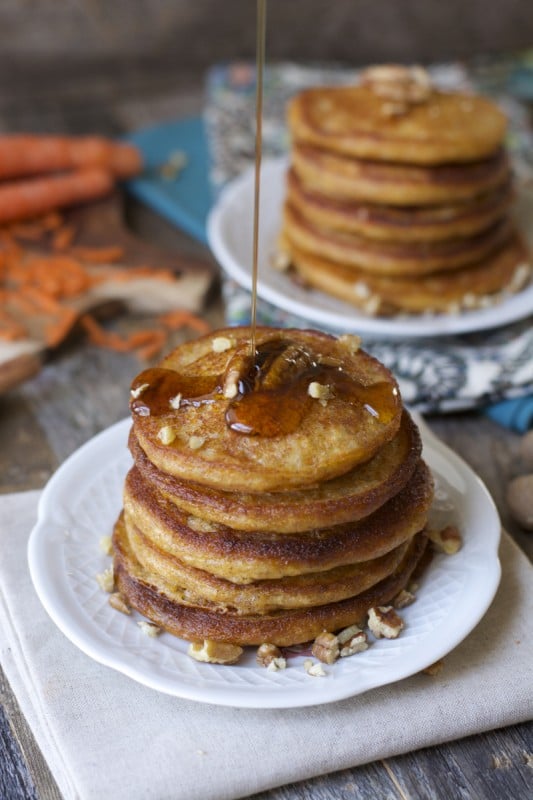 For about a year now I have been ready to move. Actually, the term "ready" is probably an understatement. I am longing, deep down in my heart for something new. The problem is, I don't know exactly what that something "new" is.
Have you ever felt this way? Just a longing for change. I am to the point that I actually have a game plan for how to pack up our home. I have a little checklist in my mind of the things that have to be done before we put our house for sale. I am refusing my buy the dining room table I have been lusting over for months that is currently on sale, just because I don't want to have to pack it up and move it!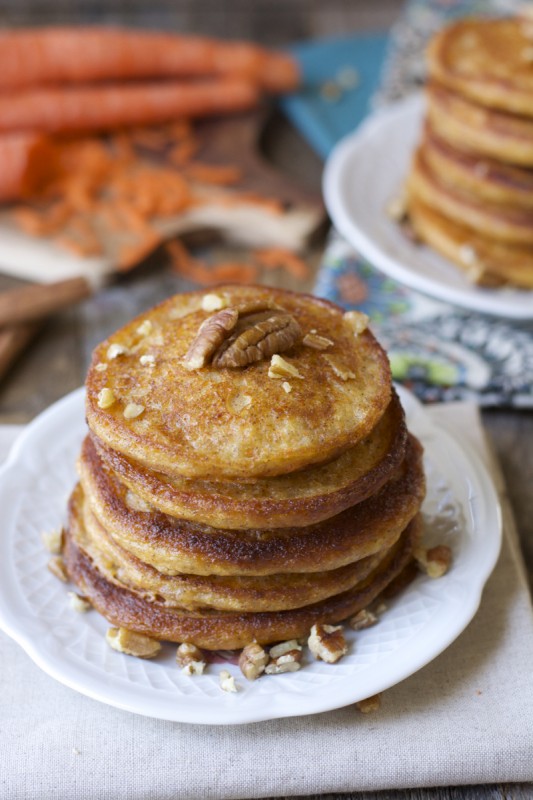 But after my plan to empty my house and pack it all up in a truck, my plan ends. I don't know what comes next. I don't know where we want to be, or what we want to be once we get there. Unfortunately, I have decided this is time in my life where I am in limbo. I am in between, and I don't know what comes next. It is exciting, scary, and very frustrating all at the same time.
So what do you do when you feel all of these feelings?! You make a stack of pancakes, of course!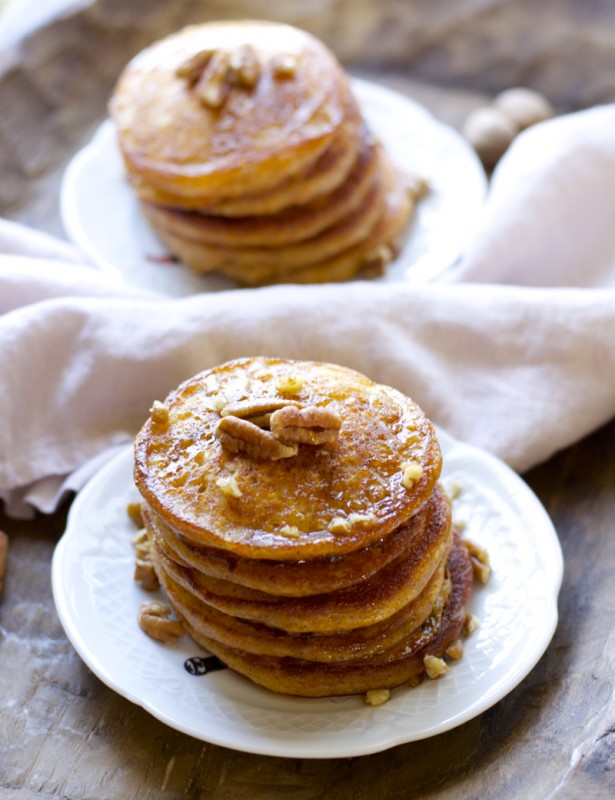 These pancakes are packed with carrots, I mean packed! I shredded three medium/large size carrots for these pancakes. Now for those of you who are concerned with texture I opted to put all of my ingredients in a blender to give it a nice smooth texture. So there aren't any chunks of carrots or anything like that, just light and fluffy pancakes!
These would be a perfect addition to your Easter brunch. They also reheat really well. I made them for a quick and easy breakfast option during the week and it worked perfectly!