You can make these Chicken Parmesan Stuffed Potato Skins with just five simple ingredients! This easy recipe will become a family favorite!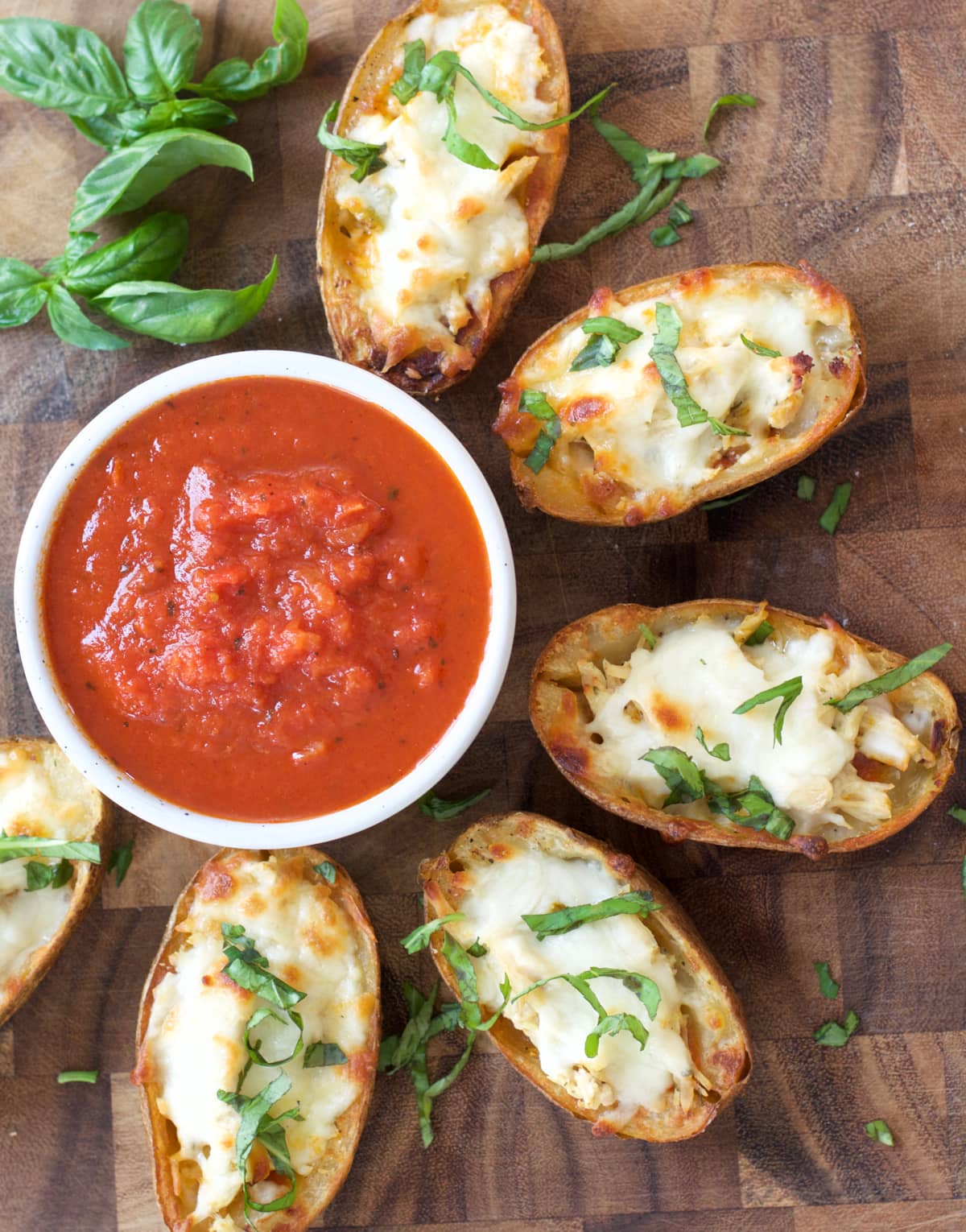 If you are anywhere near the Southern part of the United States you may know there is something very strange happening. It is the last day of October and Summer seems to be in full swing. This weekend we went to a really neat outdoor market in Nashville and it was nearly 90 degrees! Many of the vendors had marked out things like cocoa and lattes on their menu boards and written in smoothie specials and fruit tea. It has been the strangest sensation to see the colors and transition of fall outdoors, but the temperatures do not match!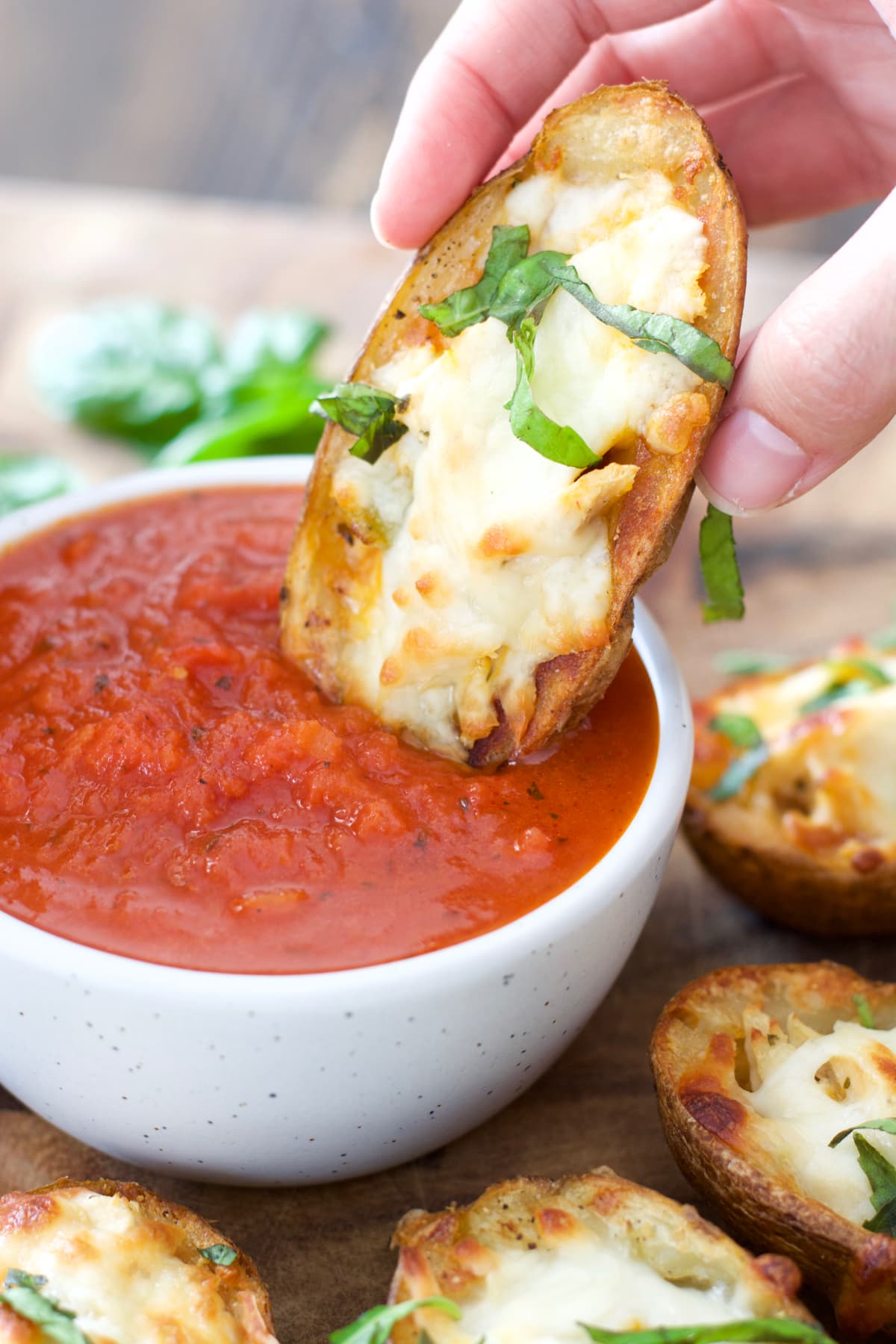 Over the weekend we made a batch of these Chicken Parmesan Stuffed Potato Skins as an easy and filling dinner! These potato skins are seriously the easiest recipe ever, they only require five simple ingredients! You just need several Idaho potatoes, chicken, marinara sauce, shredded mozzarella and fresh basil for garnish!
We start by hollowing out a few small baked potatoes. You can actually cook your baked potatoes ahead of time to help make this meal come together super quickly. This comes in super handy if you are making these for a game day treat or when you have guests! Lightly spray or brush your potato skins with olive oil and season with salt and pepper to taste. Bake the potato skins skin side up on a baking sheet until they are nice and crispy.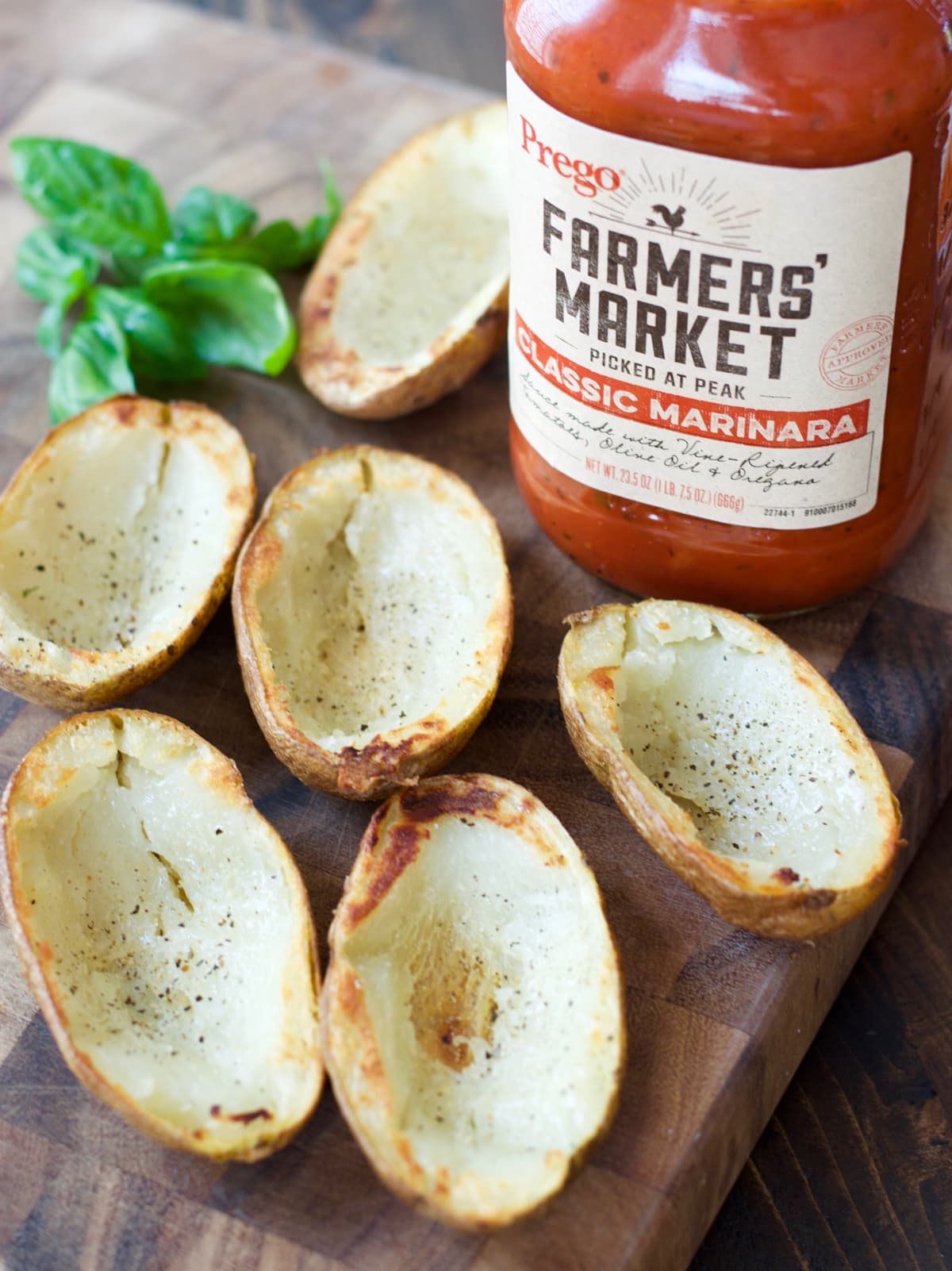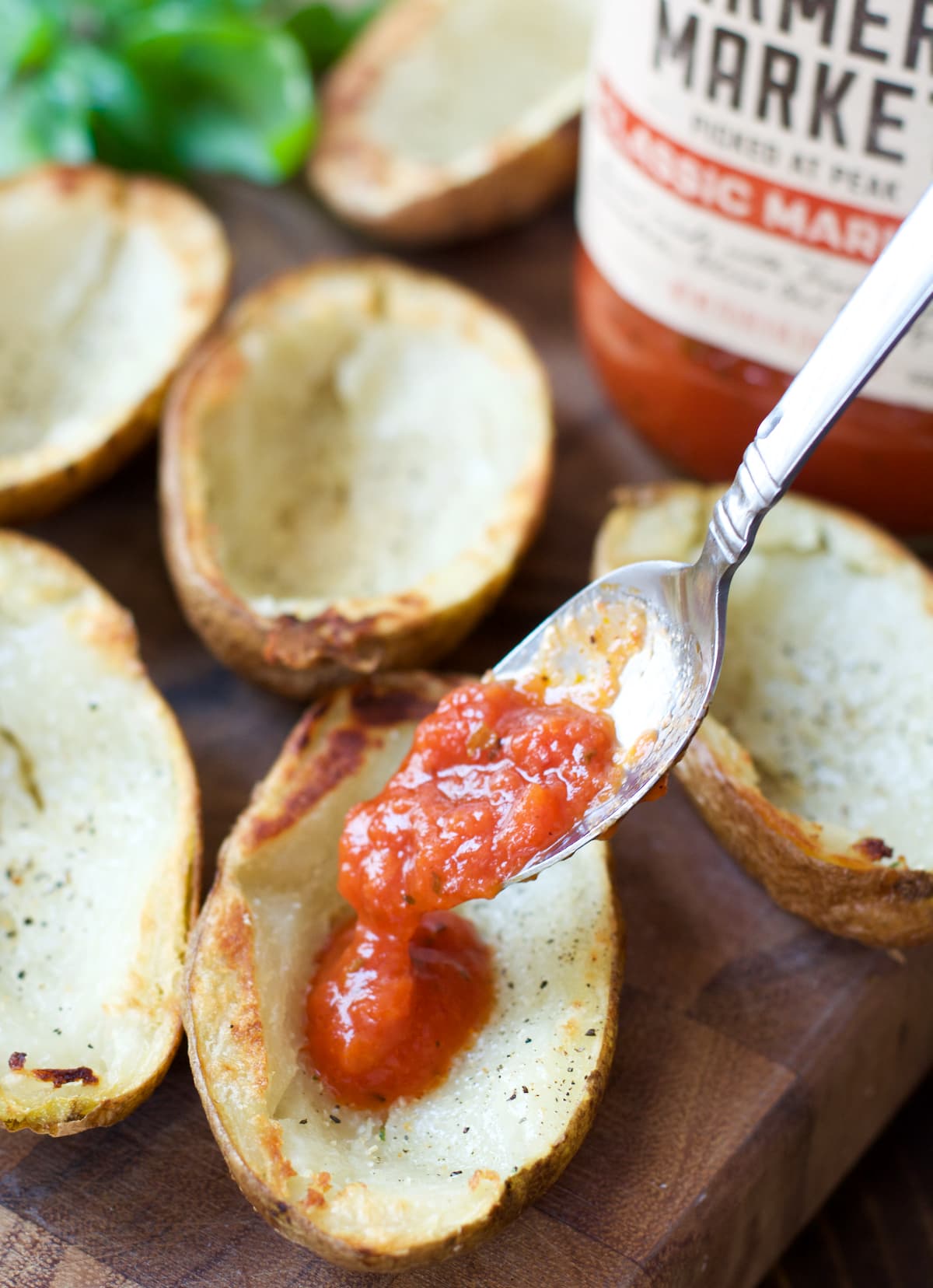 When your potato skins are perfectly crisp we load them up with fillings! Spoon a small amount of Marinara into each potato skin then top with cooked chicken and shredded mozzarella! Bake until the cheese is perfectly melted and serve with additional sauce for dipping and you have a very easy but completely delicious dinner on your hands!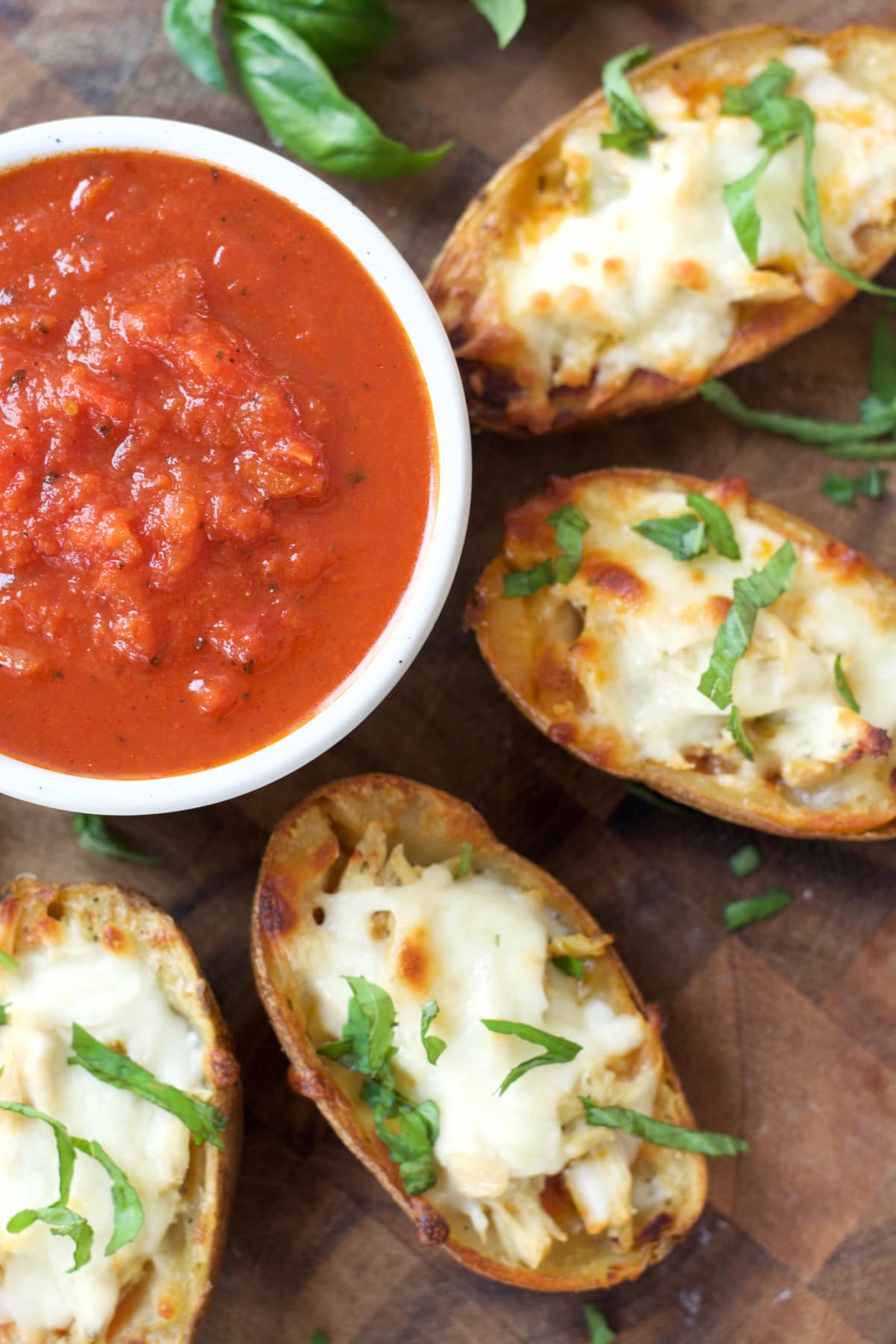 Other Easy Recipes
Slow Cooker Buffalo Chicken Chili
Slow Cooker Shredded Habanero Beef Tostadas with Mango Salsa