These easy  gluten free Cinnamon Raisin Muffins with Vanilla Cashew Crumble are loaded with wholesome ingredients and sweet Fall flavors!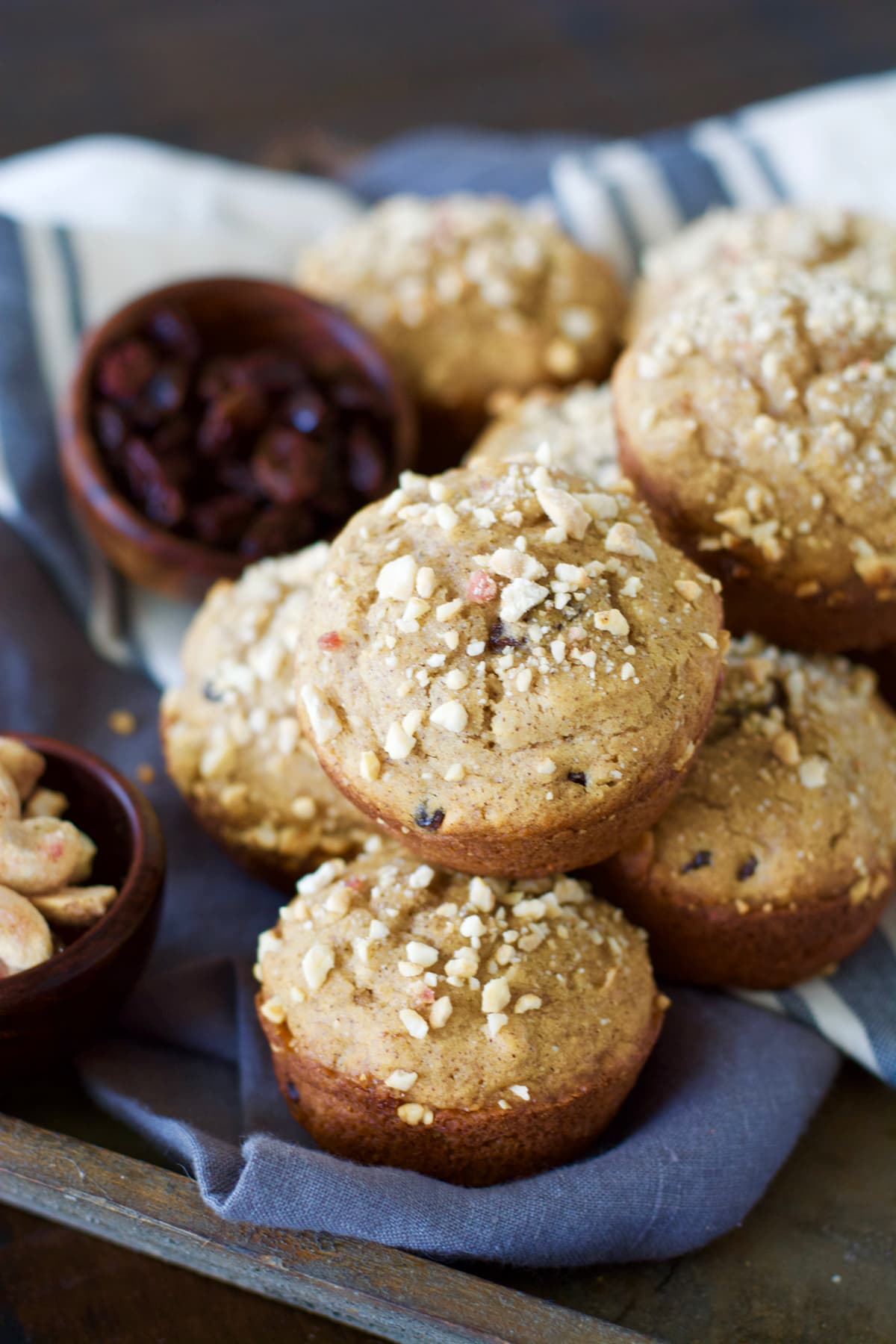 Fall is my favorite. I live for the first crisp Saturday morning when we open the windows and let the cool air blow through the house with the smell of fresh coffee and muffins baking. Since we live deep in the South it is often the middle of October before we get that wonderful morning, however this year we got lucky! The temps have cooled, the humidity has dissipated and all signs point to Fall!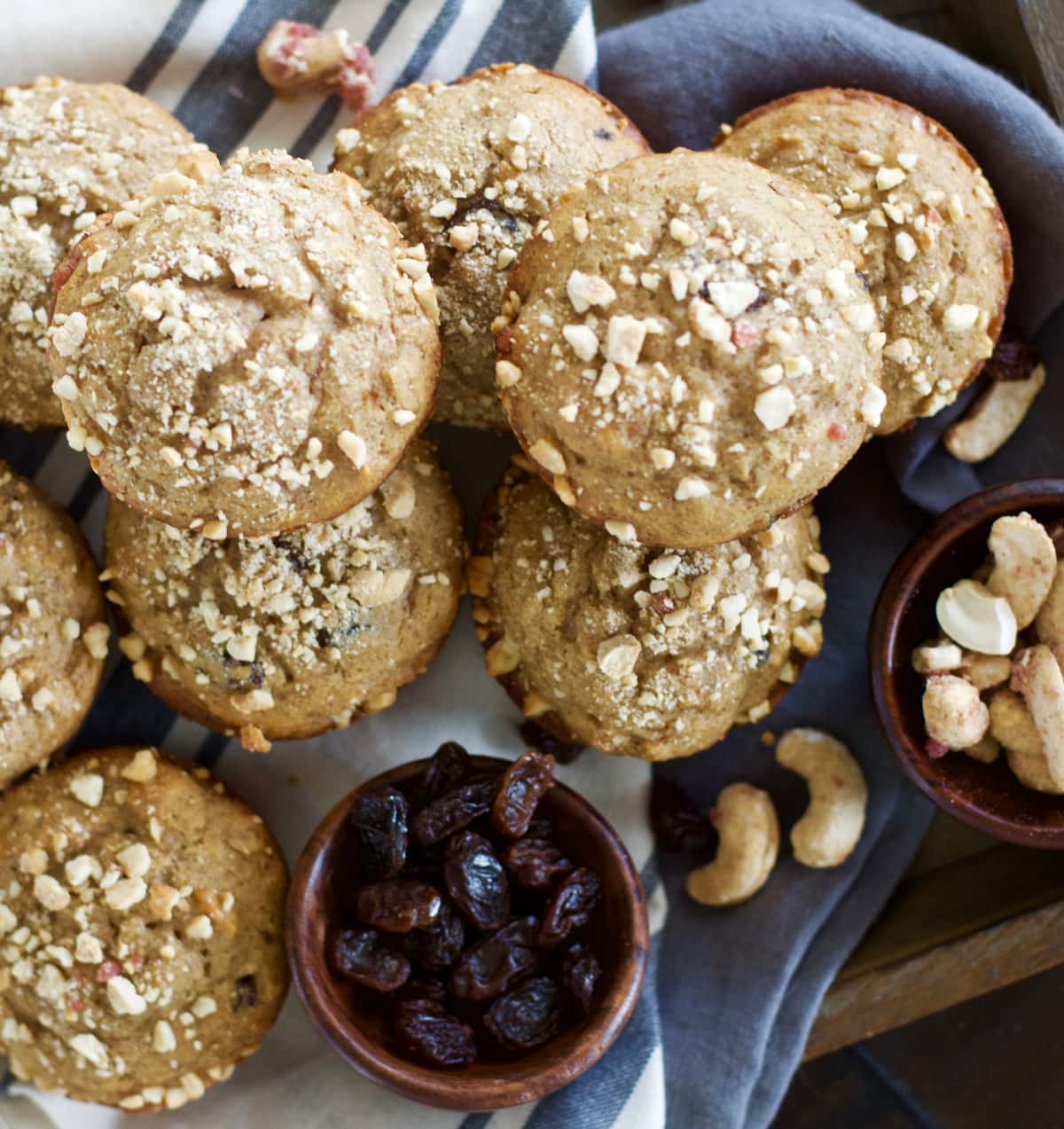 I decided to make a batch of our new favorite muffins, we have had them twice in just two weeks! These muffins are packed with cinnamon, raisons and vanilla and topped with a sweet and crunchy vanilla cashew crumble! A couple weeks ago I attended the Music City Food and Wine Fest to tour the Sahale Snacks Flavor Experience. If you aren't familiar with Sahale Snacks they are a Seattle based company specializing in premium snacks. We love to pack the Maple Pecan Mix and the Cranberry Sahale Crunchers when we are traveling, they are the perfect grab and go snack!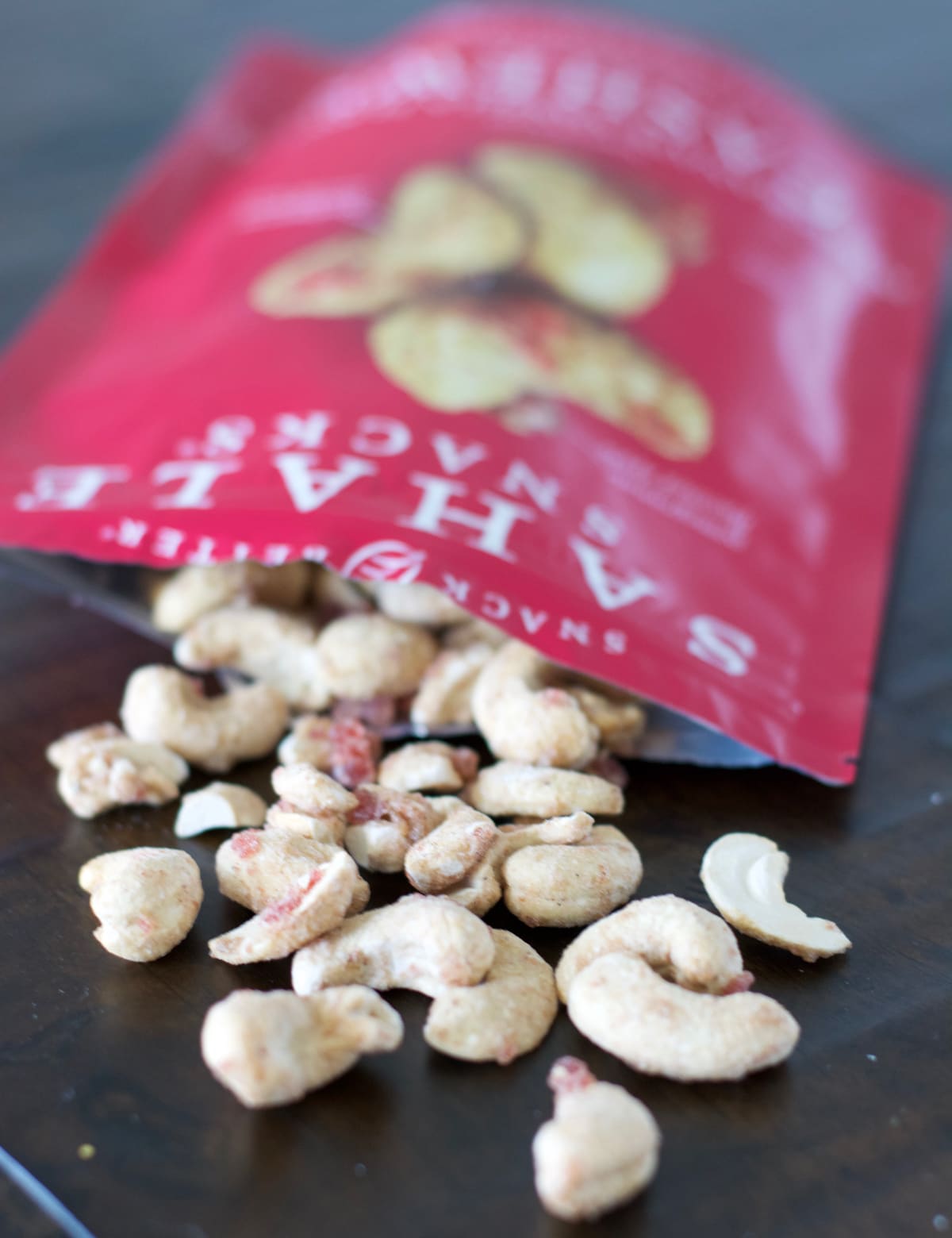 For this recipe I used the Pomegranate Vanilla Flavored Cashews Glazed Mix. This mix is packed with whole roasted cashews paired with pomegranate-flavored apples and a touch of pure vanilla bean. I love this mix because it is the perfect sweet and crunchy snack, and it happens to pair perfectly with Cinnamon Raison Muffins! It is also the flavor I was matched with at the Sahale Snacks Flavor Experience at the Music City Food and Wine Fest!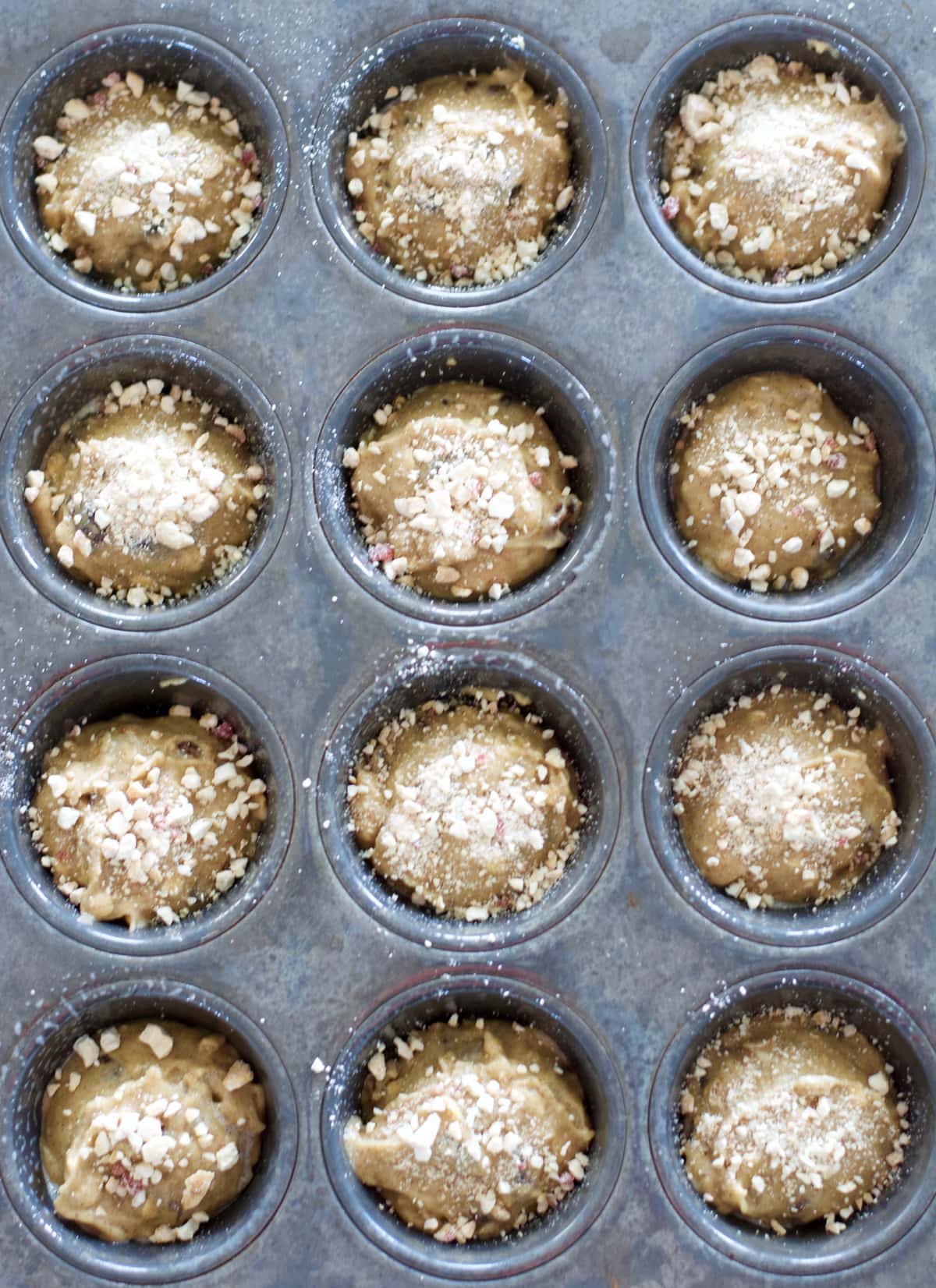 The Flavor Experience was this really cool personalized program they had set up that included a vending machine that asked questions about the places you would like to travel and the foods you love. It combines all of that information and personalizes your snack of choice and then dispenses it right on the spot! It was such a fun experience and it allowed me to get to know some of the other Sahale products I hadn't tried yet!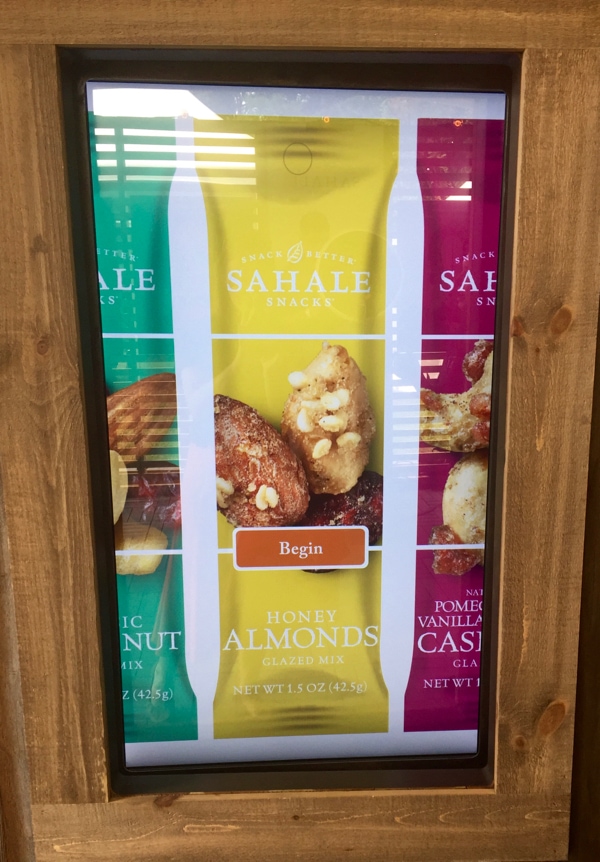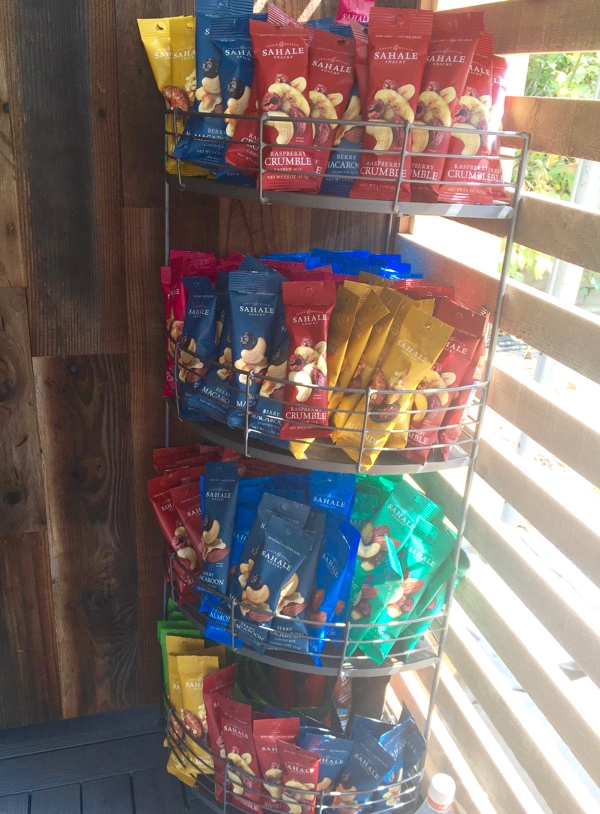 Since the flavor experience matched me with the Pomegranate Vanilla Flavored Cashews Glazed Mix I wanted to create a recipe that showcases those flavors in an easy grab and go breakfast! These soft muffins are loaded with Fall flavor and wholesome ingredients to help you through the day!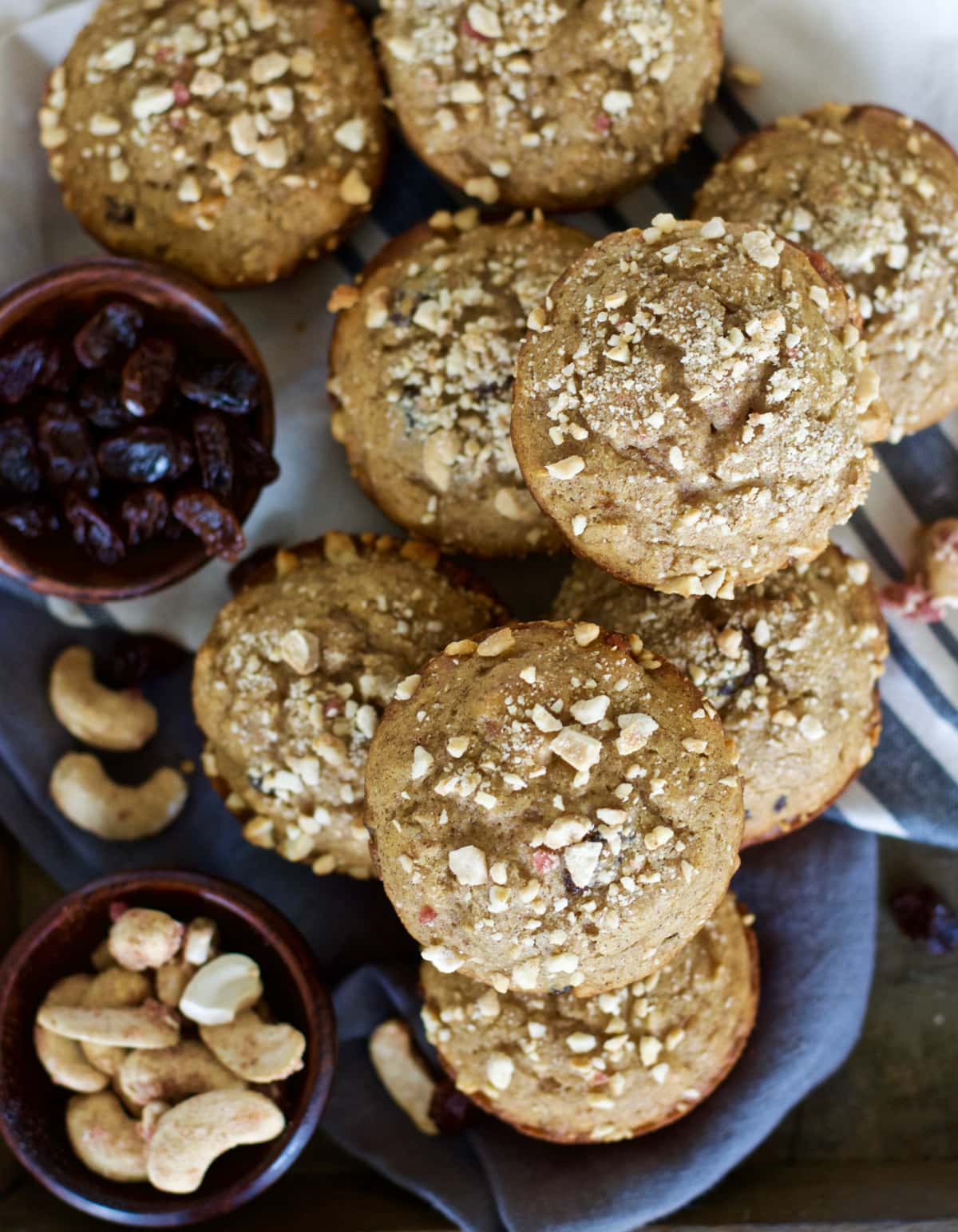 Thank you Sahale Snacks for sponsoring this post! Thank you for supporting brands that support Maebells!  To find a Sahale retailer near you visit their product locator.
Other Easy Breakfast Recipes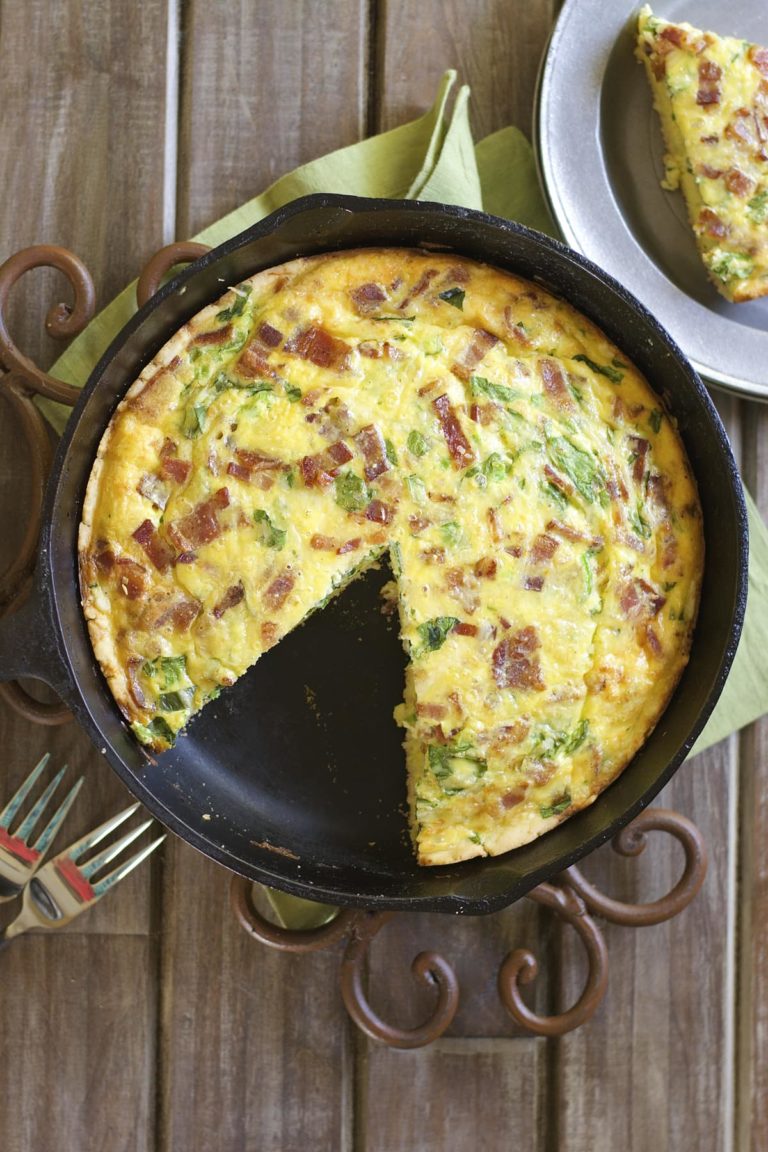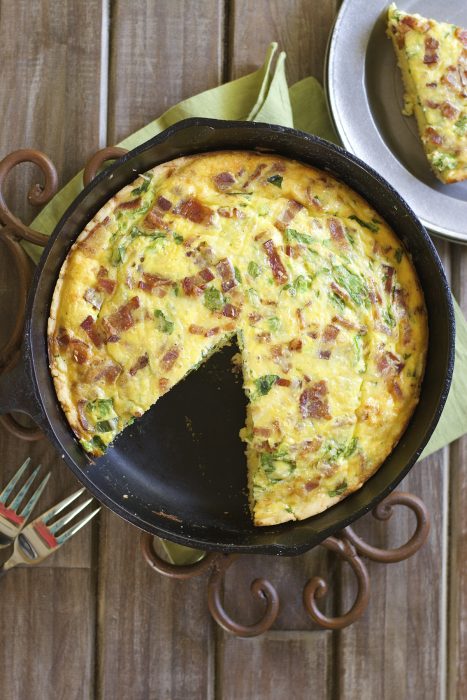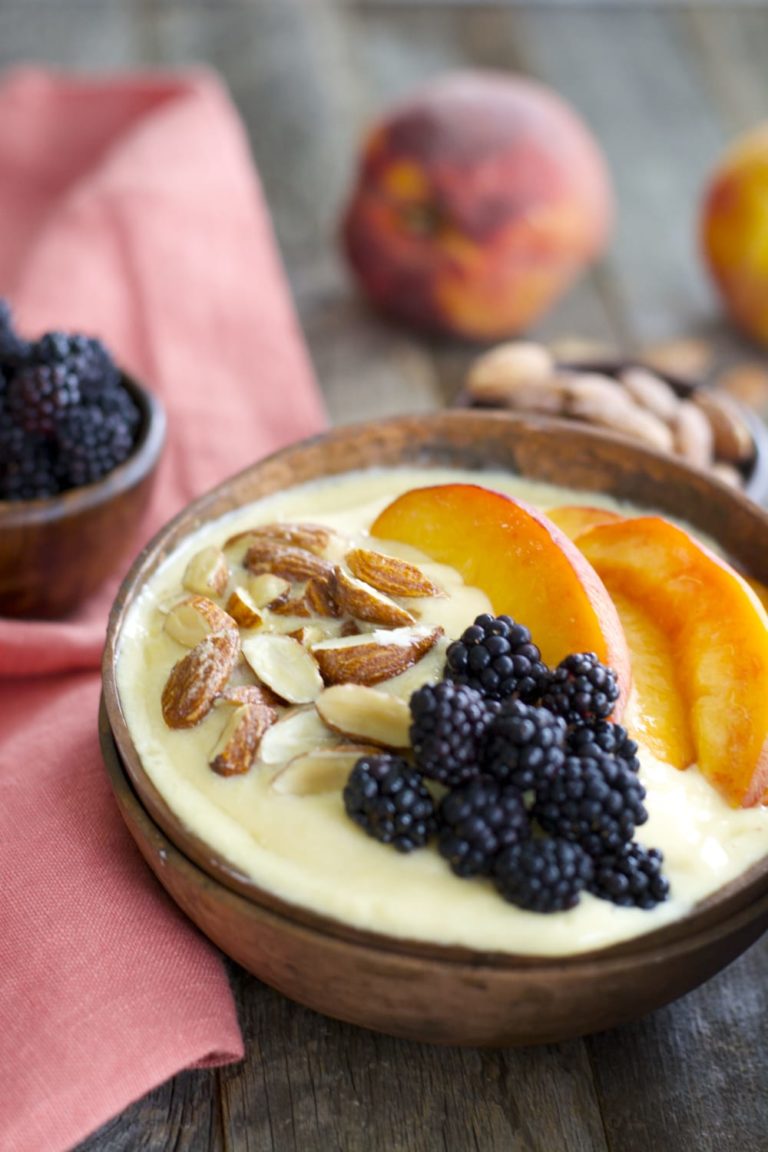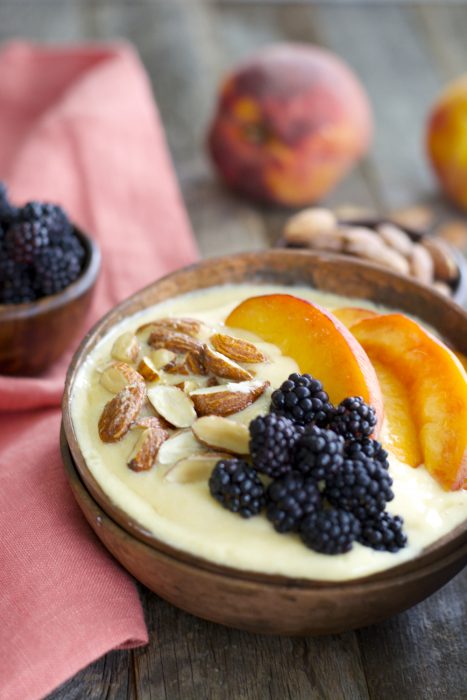 Peaches and Cream Smoothie Bowls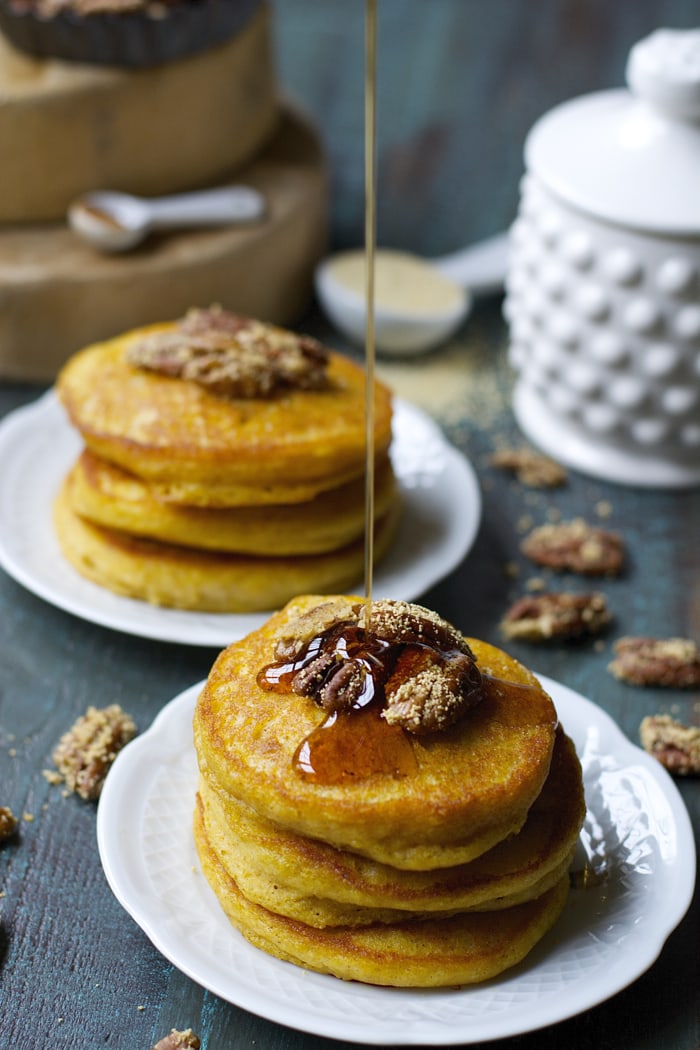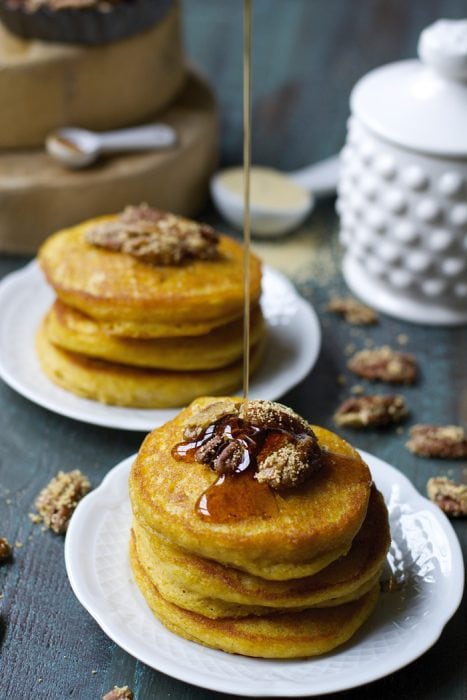 Pumpkin Spice Pancakes with Honey Roasted Pecans