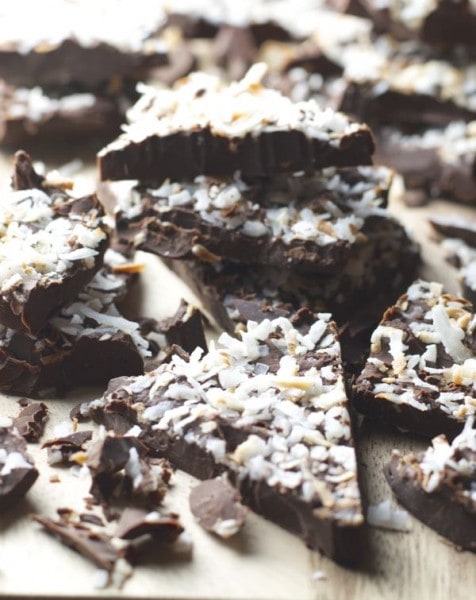 Where are you in preparation for the Holidays? Are you nearly there? Is everything wrapped and ready? Maybe you've already started your celebrating? Or maybe your a bit behind, or heaven forbid, haven't even started! haha! I am done. But I have to admit, nothing about this month has felt like the holidays for me. Maybe it has been an unusually warm winter here in Tennessee? Or the fact I didn't put up a tree this year. Or maybe it is this whole weird limbo we are in because we don't live near our family and friends. Perhaps this is just what holidays feel like when your an adult with no children in your immediate family. Whatever it is, it has thrown me all off.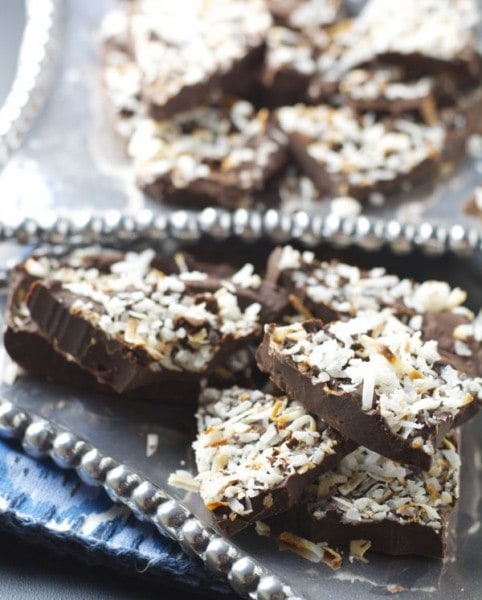 The only part of the season that has really felt like it has been the food. I have been on a peppermint craze lately. The No Bake Peppermint Mocha Pie, Peppermint Frappuccino, and Peppermint Mocha Cocoa have been nice festive treats. However, probably our favorite treat has been this Coconut Mocha Bark.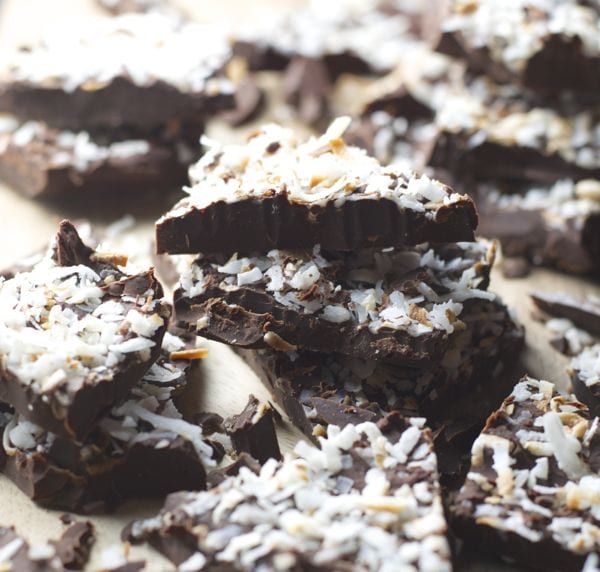 I know this isn't the most festive flavor combo, but if you have been reading long you know that I love anything that combined dark chocolate with rich coffee and fruity coconut. I think it is an unstoppable combination! The best part about this is how quickly it comes together and that it only takes four simple ingredients . This is the perfect gift-able treat if you still have a few last minute gifts you need to throw together!