This is what a happy morning looks like in my house.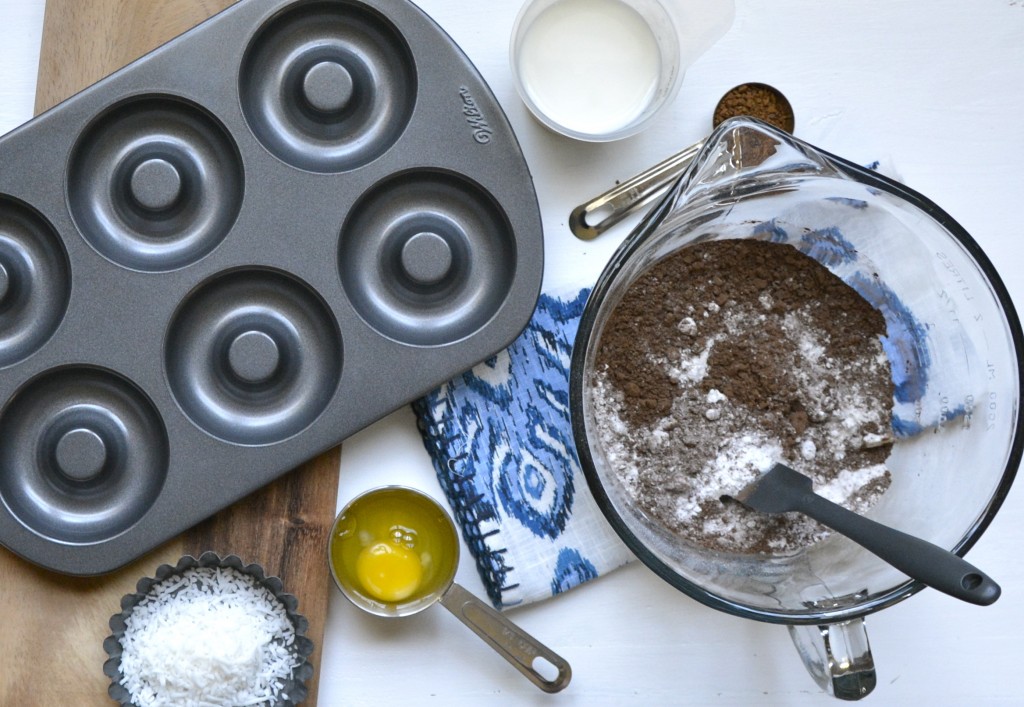 Last weekend I woke up to a quiet house and a clear schedule. I poured myself a cup of coffee and got to work.
I love baking. I know some people don't enjoy the measuring or the mess that comes with proper baking, especially proper gluten free baking. But I adore it, something about the pouring, measuring, and mixing is totally therapeutic to me.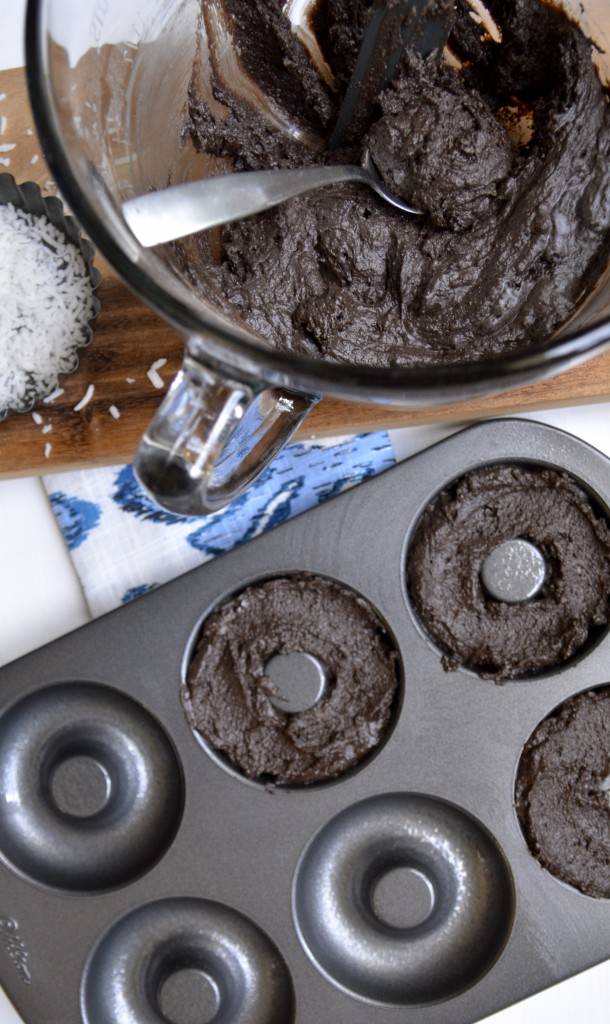 This particular morning I was ready to try my hand at donuts. I had written out a couple different flavor combinations and had finally decided on "Cherry Cheesecake." My thought was to bake fresh cherries into the donuts, do a cream cheese glaze and drizzle crushed (gluten free) graham crackers over the top. Sounds fantastic right? Well I opened up the fridge to start getting out ingredients and a bag of unopened coconut fell out of the fridge. That was all it took. A quick glance of coconut and the smell of coffee already lingering around my kitchen and just like that "poof!" I didn't want cherry donuts. I wanted Coconut Mocha Donuts. I didn't just want them. I HAD to have them.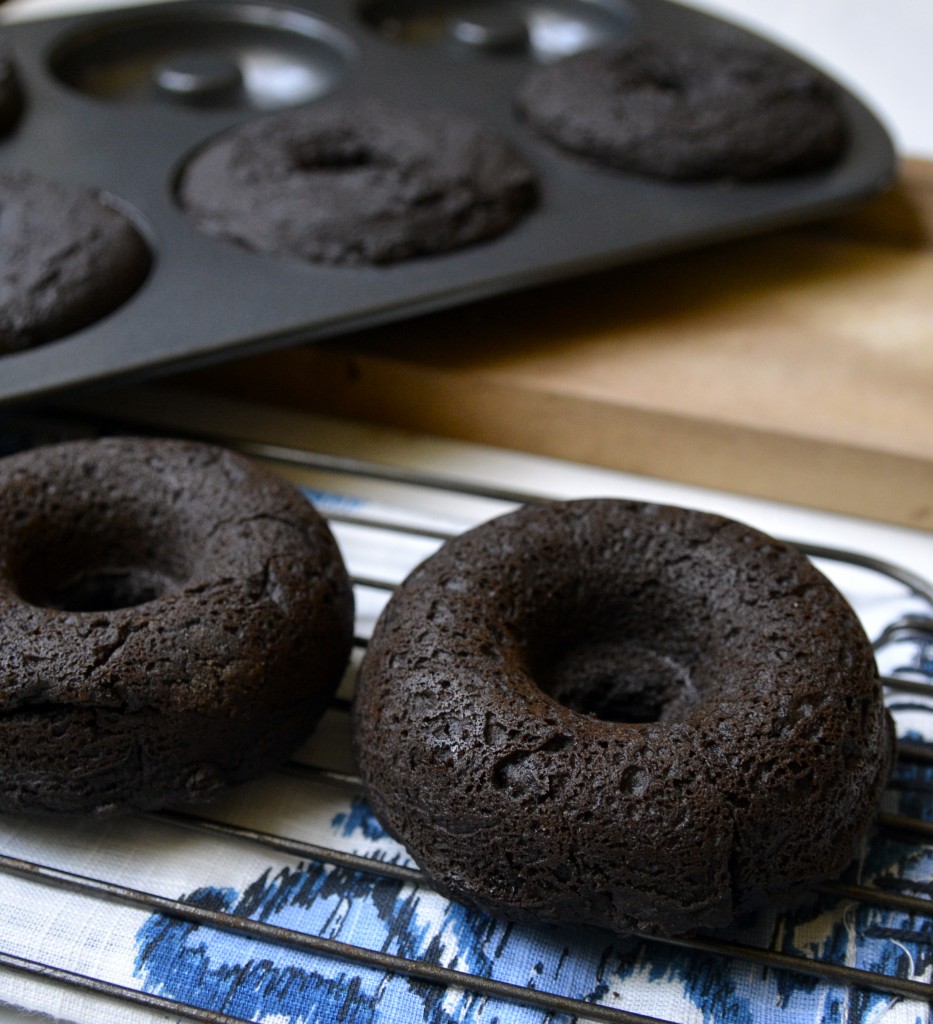 I scrapped my plans, turned to a different page in my notebook and started scribbling. Pretty soon cocoa powder was flying around the kitchen and through the cloud of flour and sugar in the kitchen these little beauties started to form. The donuts are filled with rich dark chocolate cocoa powder and espresso powder to make perfect, soft donuts. They are then dunked in a dark chocolate glaze laced with coconut extract and then dunked in toasted coconut.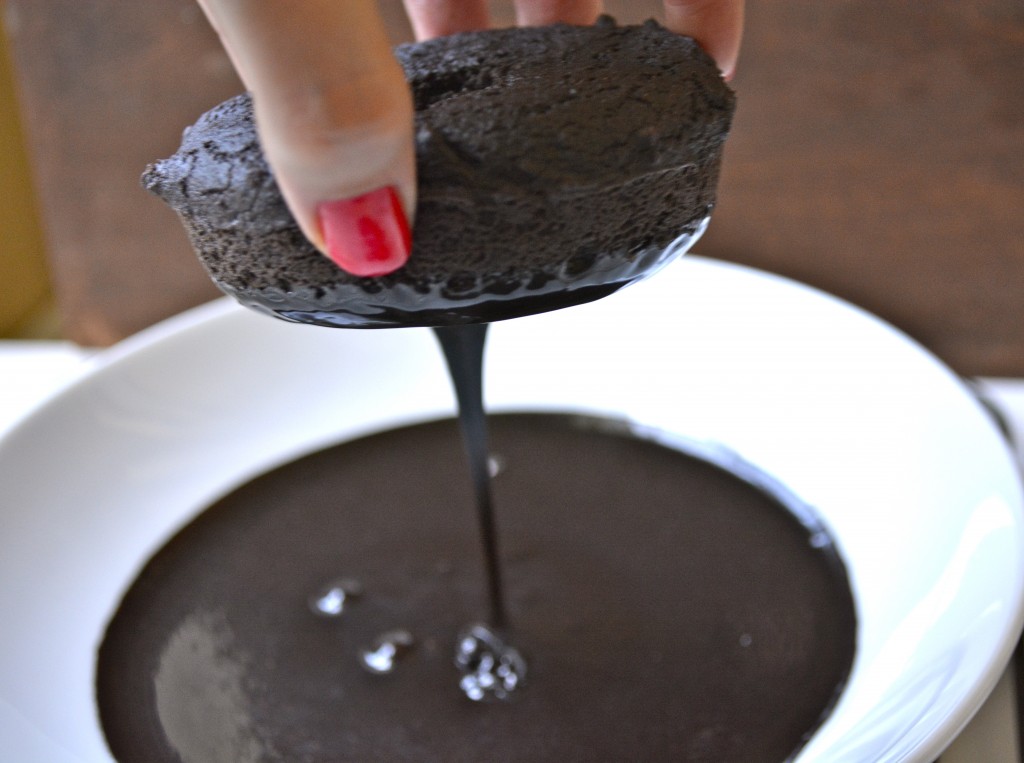 Heaven folks. This is heaven.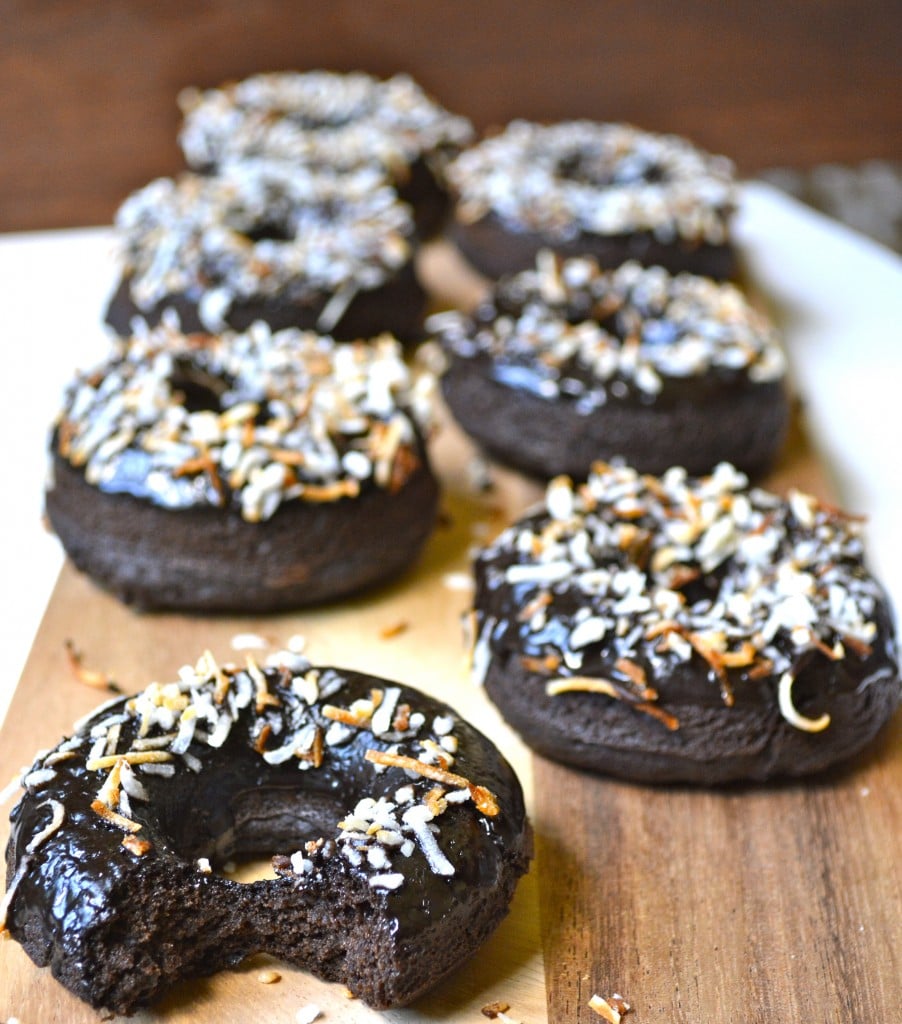 To be totally honest with you, I do not have a big sweet tooth in the mornings. I will almost always pick savory over sweet when it comes to breakfast, however these little beauties have totally changed me.
Bring on the chocolate!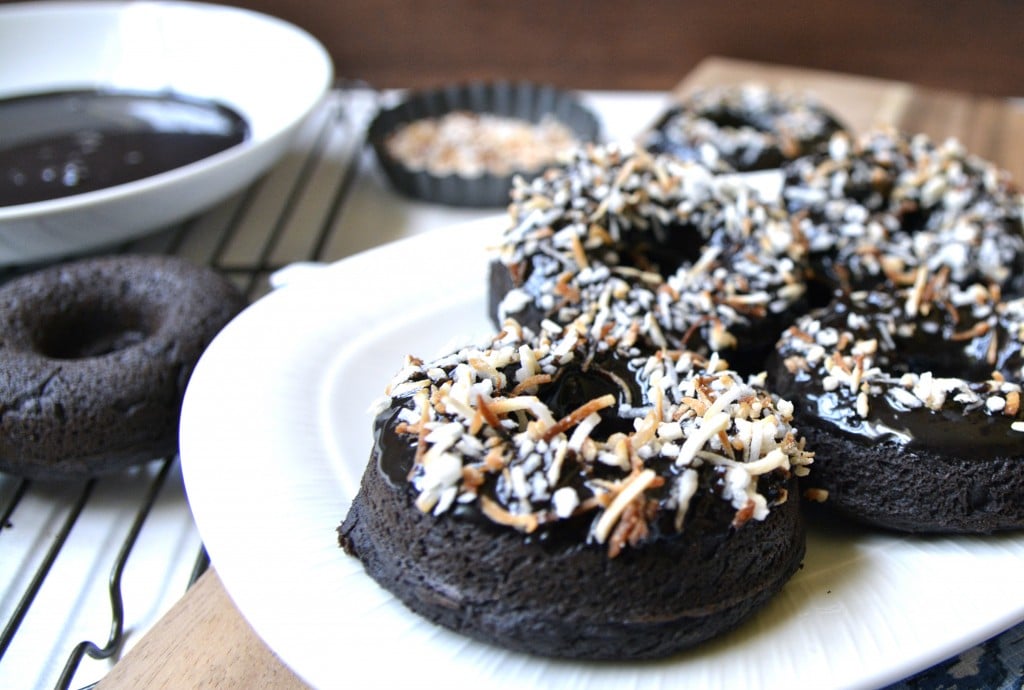 For more Coconut Mocha creations try my
Blended Coconut Mocha
and my
Coconut Mocha Snack Mix
!
Adapted from Joy the Baker