This simple five ingredient Creamy Pesto Veggie and Orzo Soup is vegan, gluten free and ready in under 20 minutes!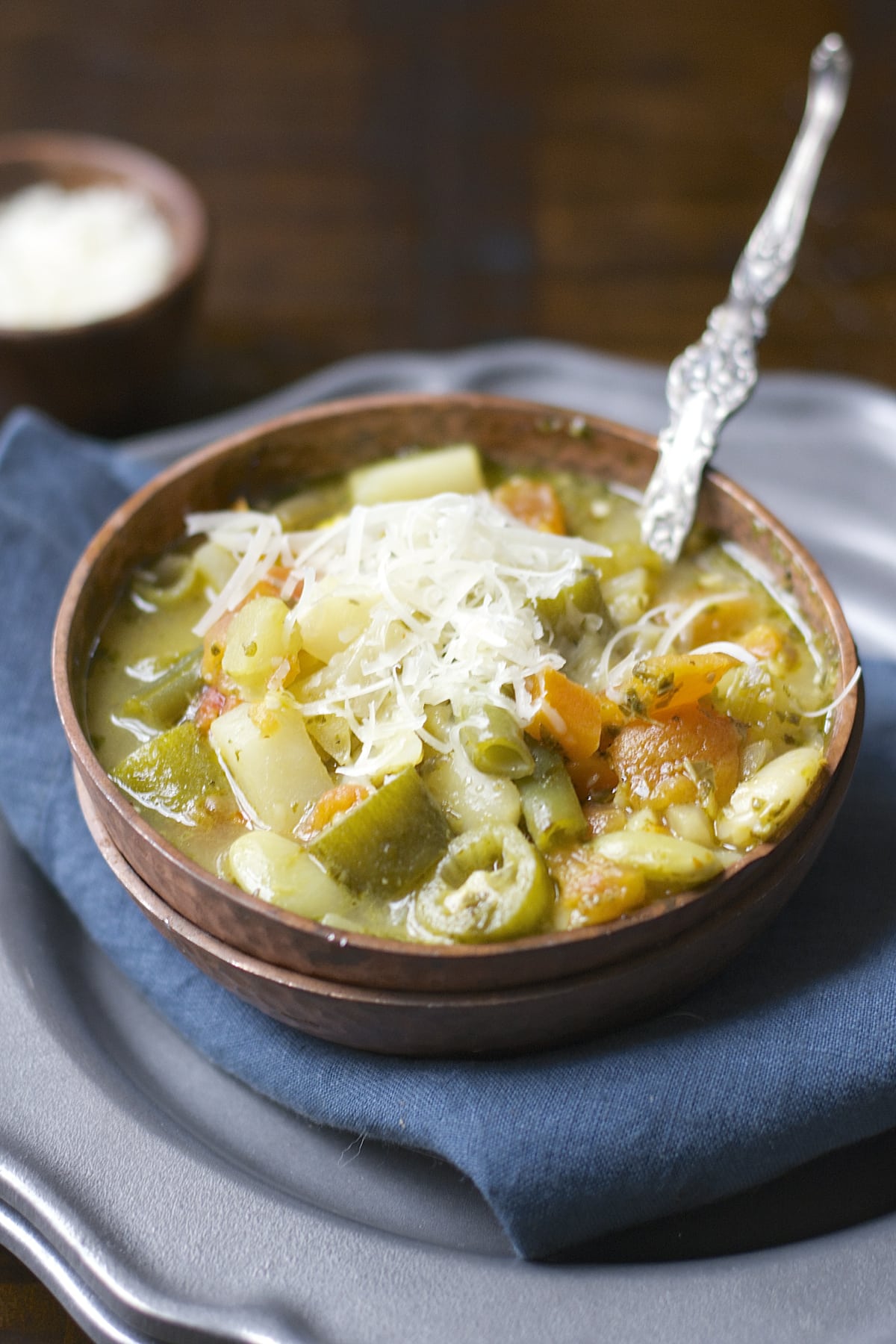 This week we woke up to a surprise. A bulldozer, dump truck, skid steer and small army of construction workers were assembled in our cul de sac looking rather curious. We hadn't been notified of potential work being done or given any clue at all to what they might be up to. As Mr. Maebell and I stood at the window sipping our coffee they began tearing out our road. Yes, our road. They snapped the curb in half like it was a tiny twig and got to digging. Turns out the puddle (seriously just a puddle) that forms at the end of our drive ways during heavy rain was cause for concern so the city decided to completely tear out the road, curb and a section of our driveway to fix the problem. You know, all without mentioning it to the home owners. Makes sense, right?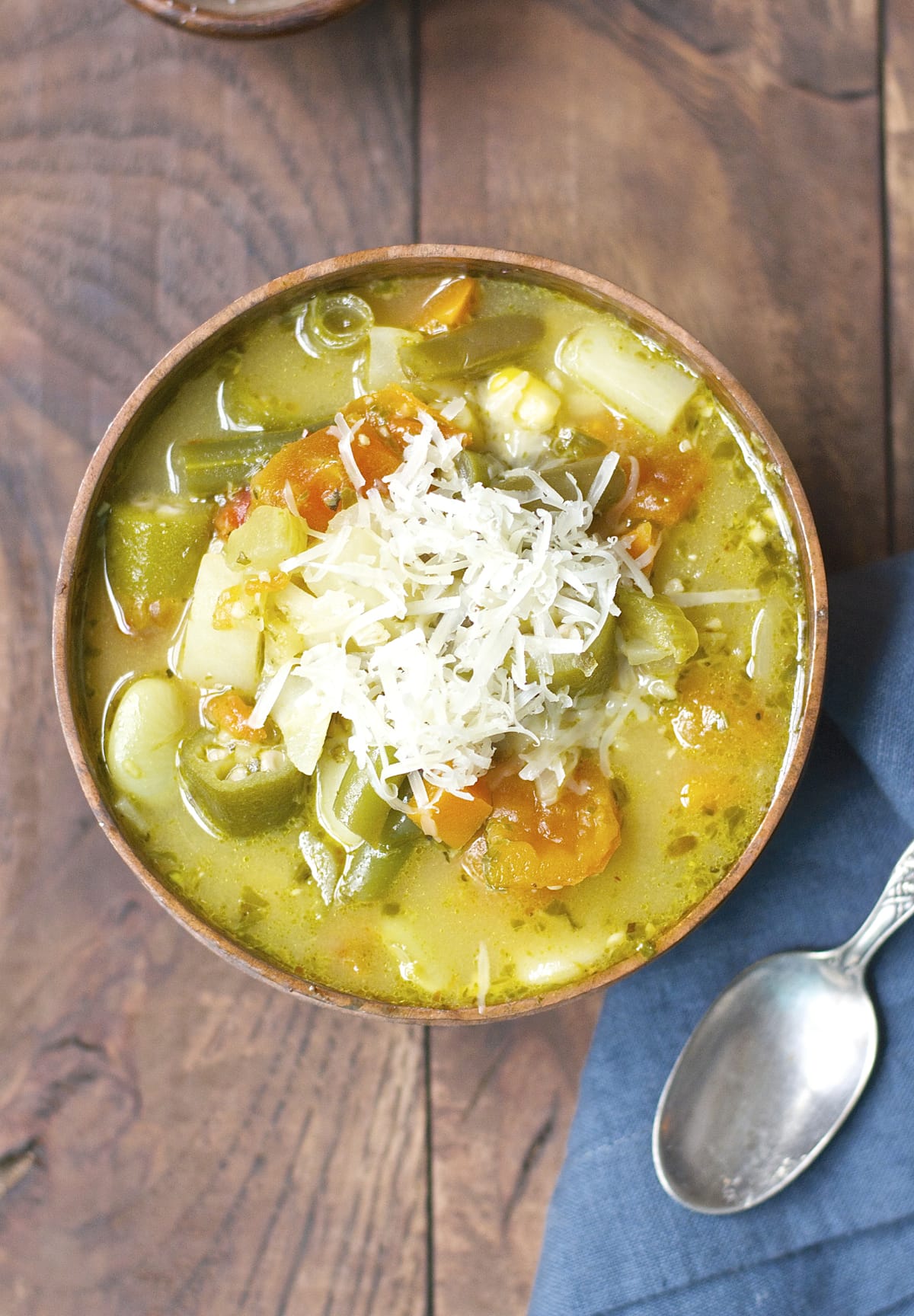 Fortunately, we were able to run outside and get our cars moved before they totally ruined everything and we were blocked in but getting in and out of the house has been hard the last couple days. There is nothing better for stressful situations than a big pot of comfort food!
I have been on a really big vegetarian kick lately. I haven't eaten much meat at all but anything loaded with veggies has hit the sweet spot for me! I have lived off this wrap and this risotto lately. But I was thinking of a nice warm bowl of soup packed to the brim with tons of vegetables and a tangy kick from some pesto!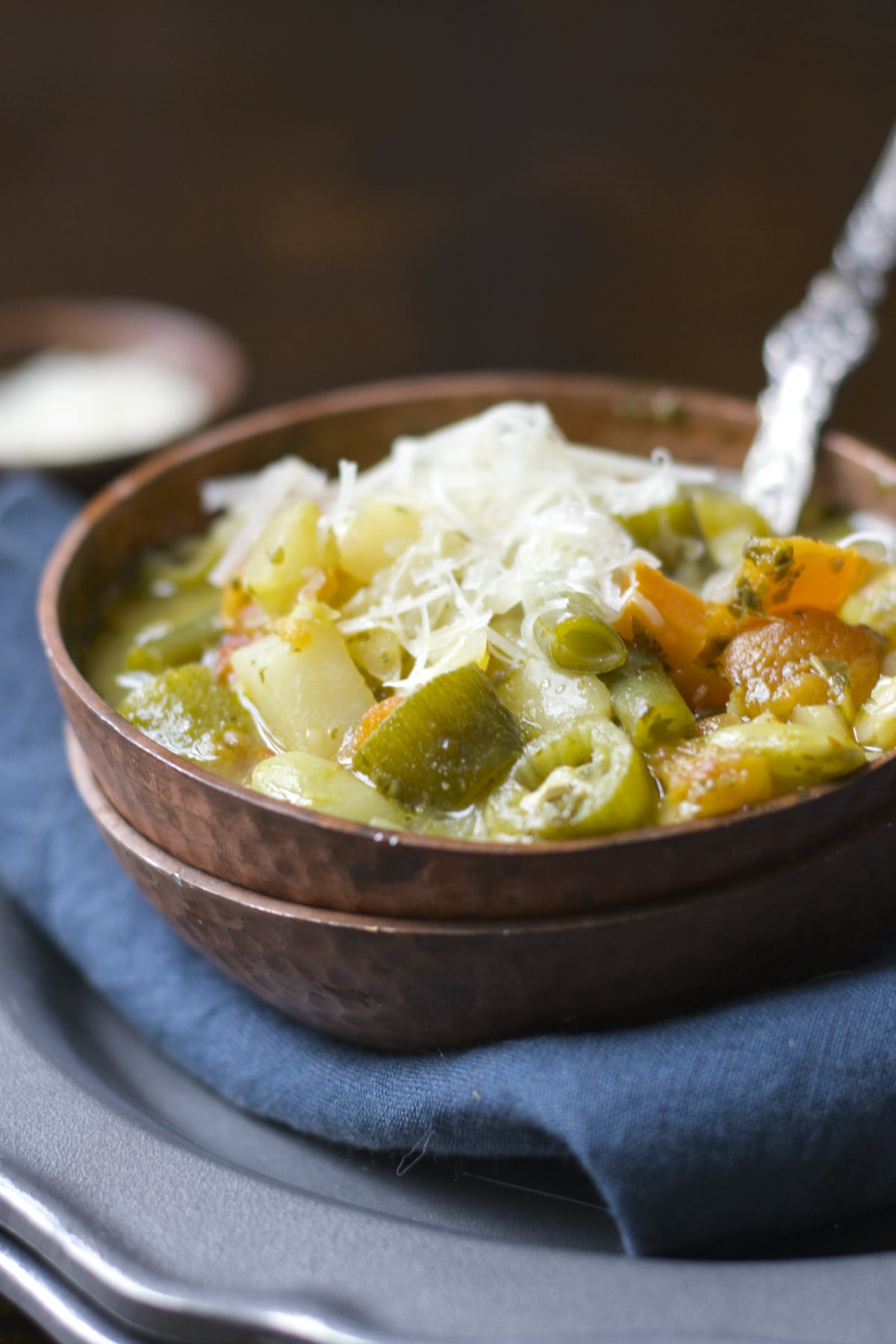 This soup just has five real ingredients. It is vegan (depending on the pesto you use), dairy free, gluten free and low calorie! It can be prepared in just one pot in under 20 minutes. Seriously, this is the kind of dinner everyone needs on their menu!
I use a bag of frozen vegetables and a good quality vegetable broth for the base. You can use any assortment of veggies you wish but I shop at Publix most often and they have a really great frozen package called the soup blend. It has tomatoes, potatoes, lima beans, okra, bell pepper, onion, basically everything you would want in a soup! I love it because it is nice and hearty but any assortment will do. Then I add some gluten free orzo pasta, a heaping dose of pesto and a bit of Almond Breeze Almondmilk to make it ultra rich and creamy. Then of course salt and pepper to finish things off.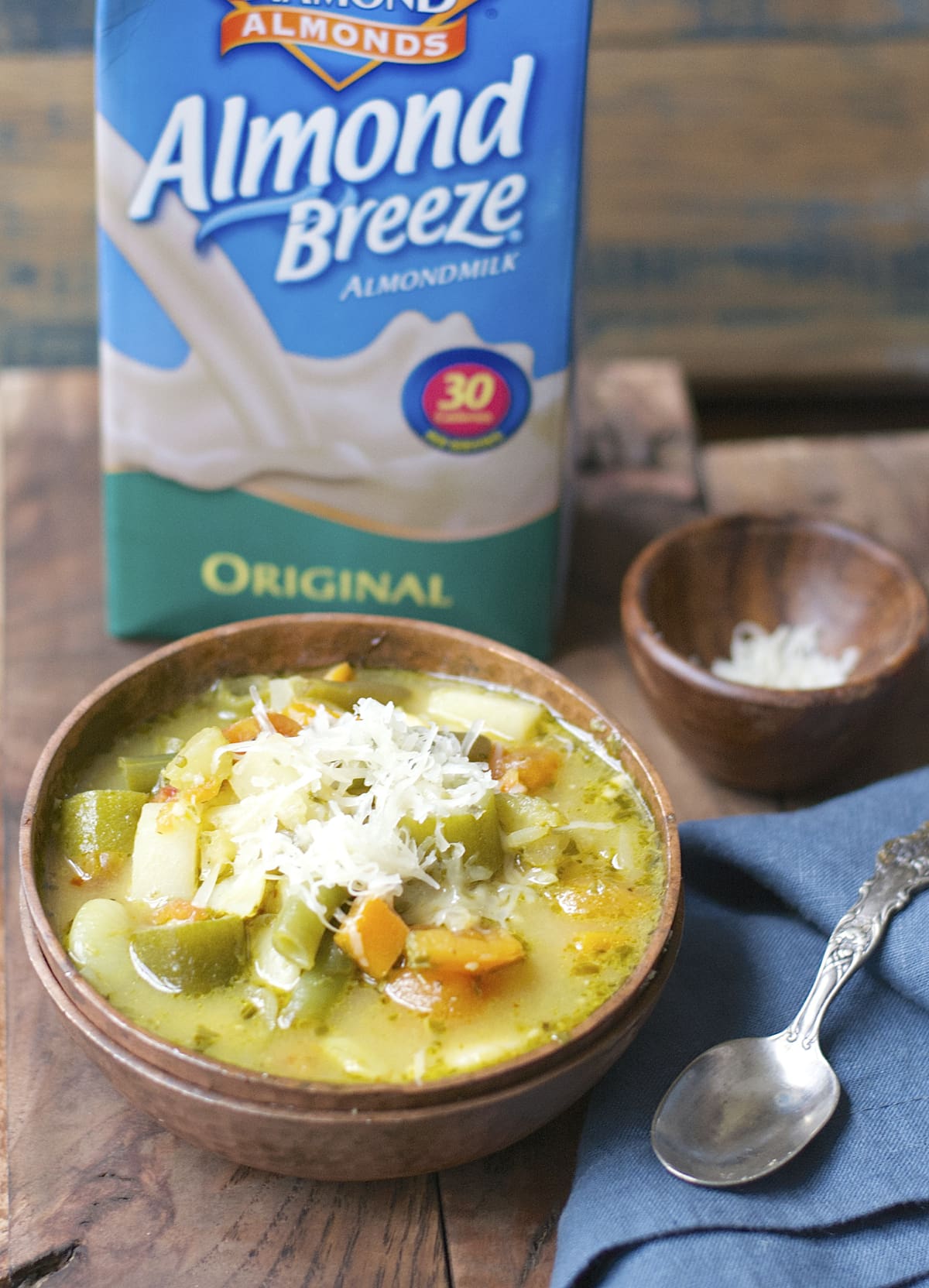 From start to finish you can have this done in well under 30 minutes with no chopping, or precooking required. This is the ultimate quick and easy dinner perfect for those hectic weeknights!
This post is sponsored by Blue Diamond Almond Breeze Almondmilk. Thank you for supporting brands that support Maebells!
Other Quick and Easy Dinner Ideas