Ultra crispy baked buffalo wings, perfect for game day!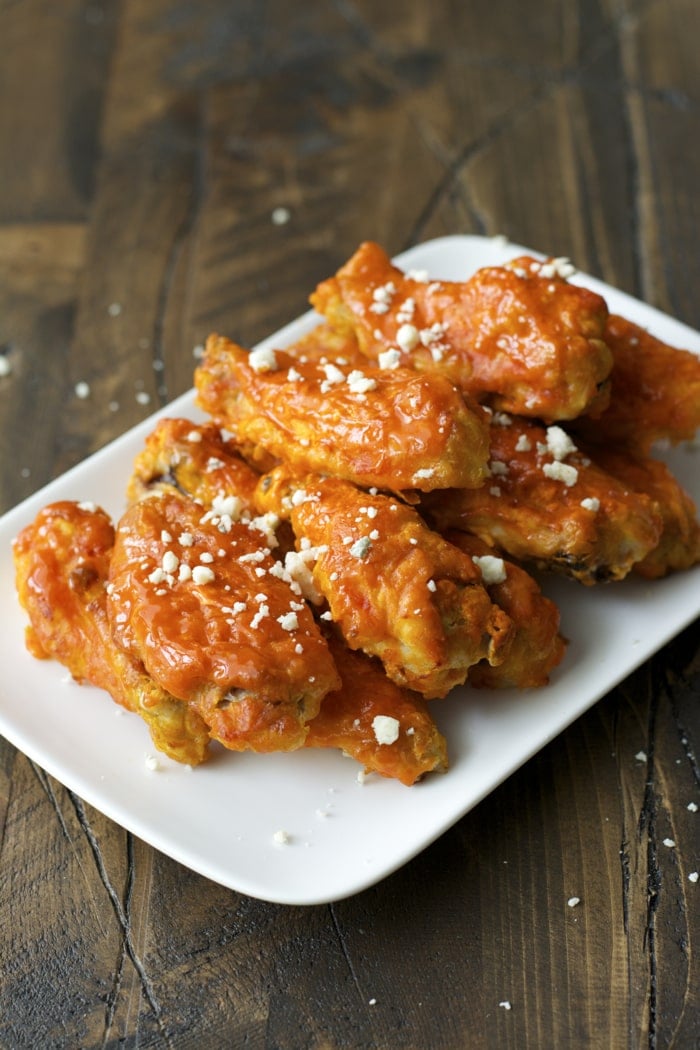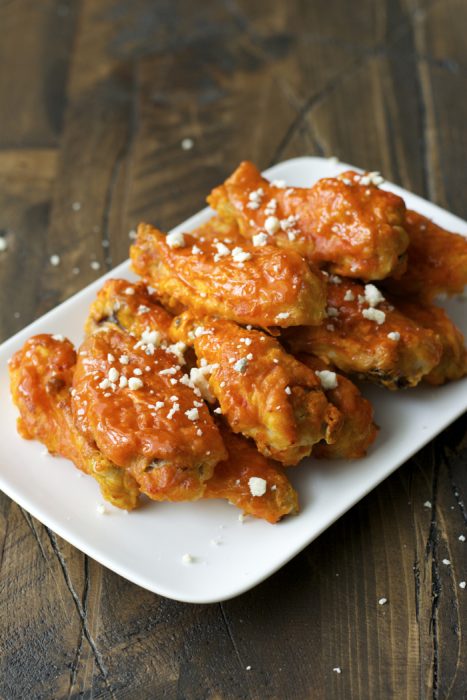 If you've been reading long you know I live in the South. Down here, football is a way of life. It is practically a religion to most people. I am in the very slim margin of people who are indifferent about it. But on a Saturday morning in the Fall you better people I put my orange t-shirt on pretend like it matters!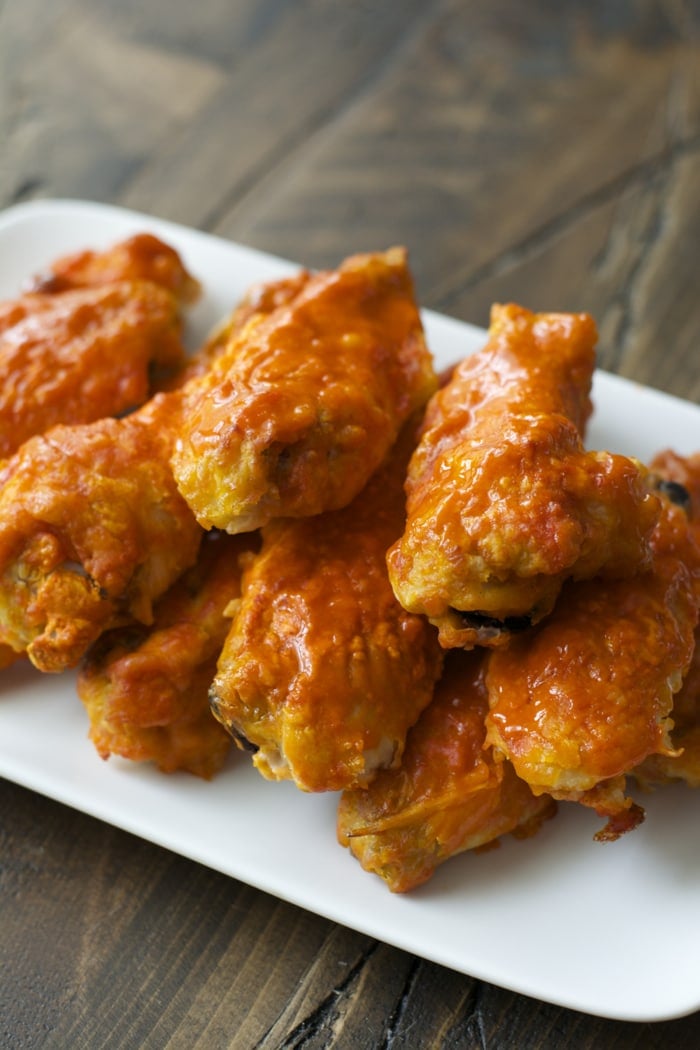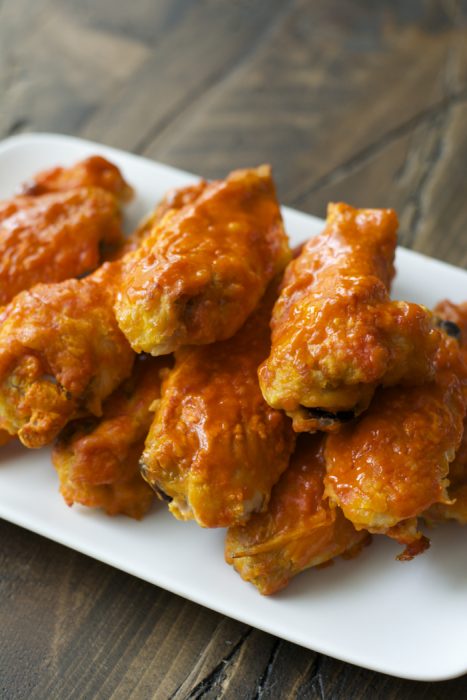 This year the Vols have had a bit of a rocky start. And by rocky start I mean they have left nearly everyone in the great state of Tennessee heartbroken in the last five minutes of the first three games. I have watched my normally laid back husband stand inches from the TV and scream and jump and pace our living room with his head in his hands.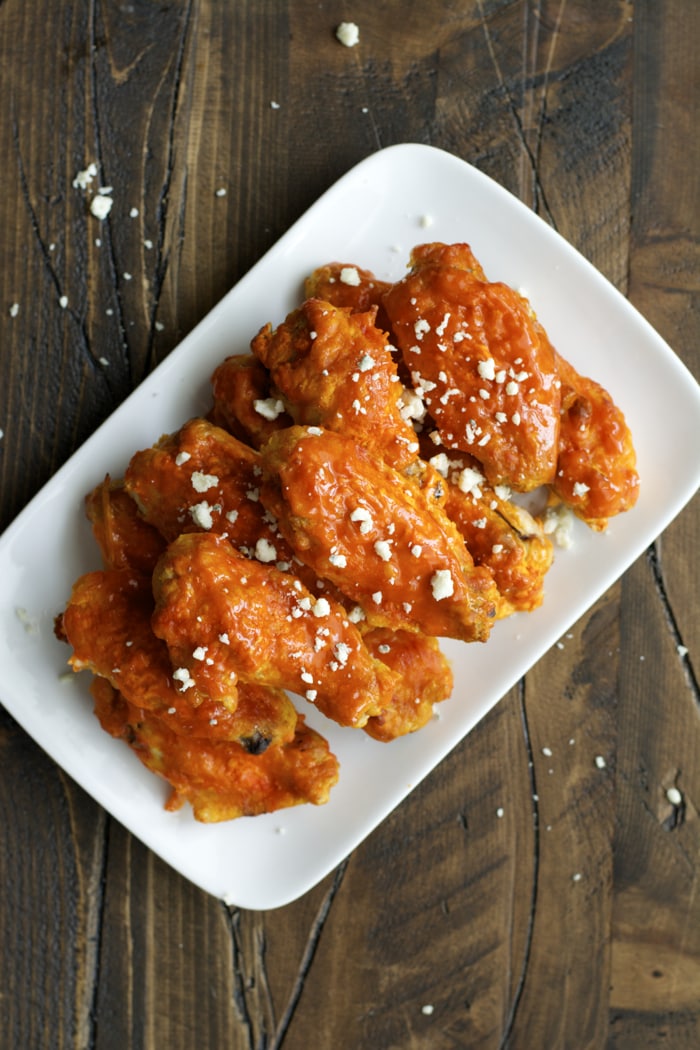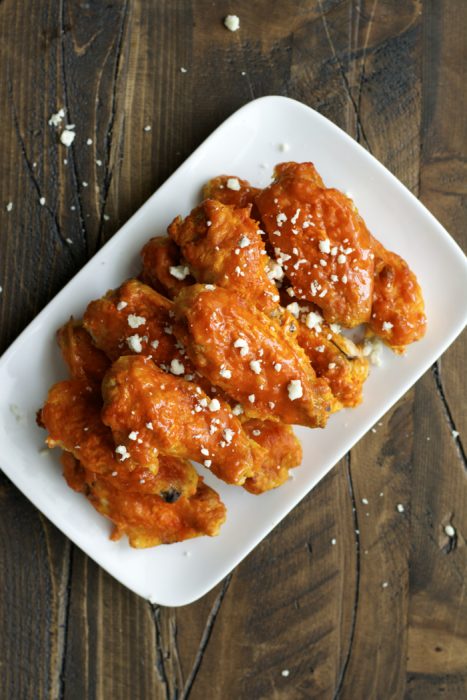 Well, last week I decided I needed to take matters into my own hands. I may not be able to help the Vols win, but I can make game day snacks that win all on their own!
These buffalo wings are baked not fried! They are ultra crispy, super tangy and totally irresistible. They are the perfect game day treat and they happen to be orange! 🙂
Just in case you are entertaining for a big game this weekend check out these other game day eats!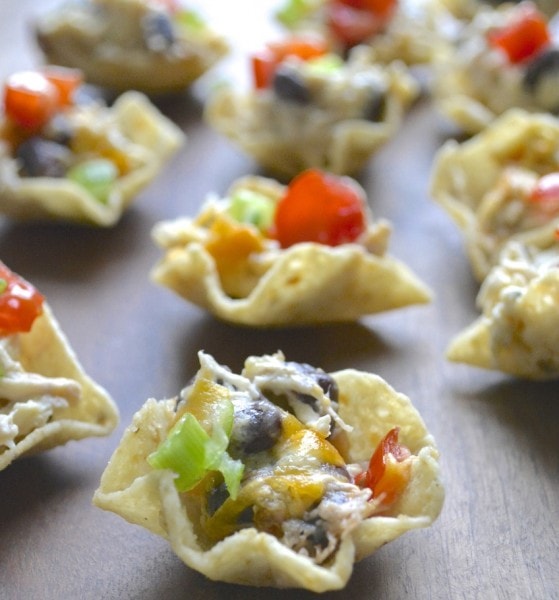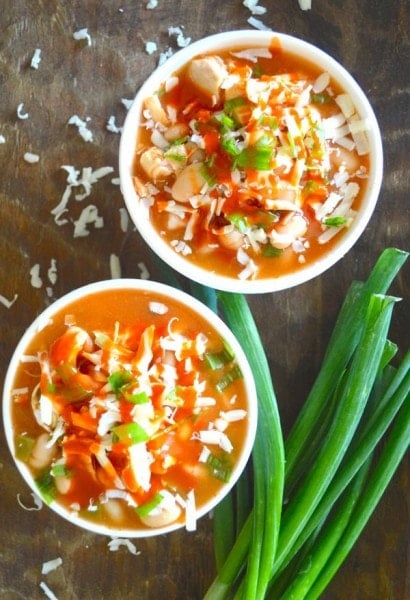 Slow Cooker Buffalo Chicken Chili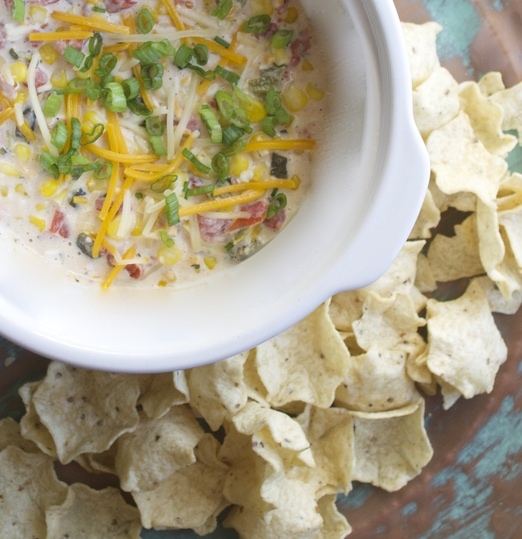 Slow Cooker Sweet Corn and Poblano Dip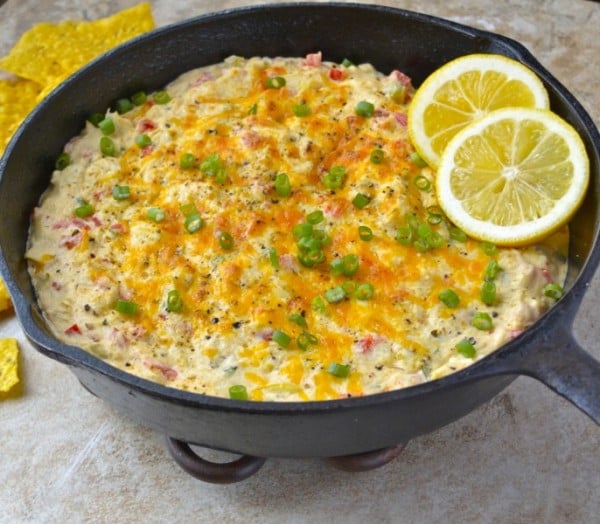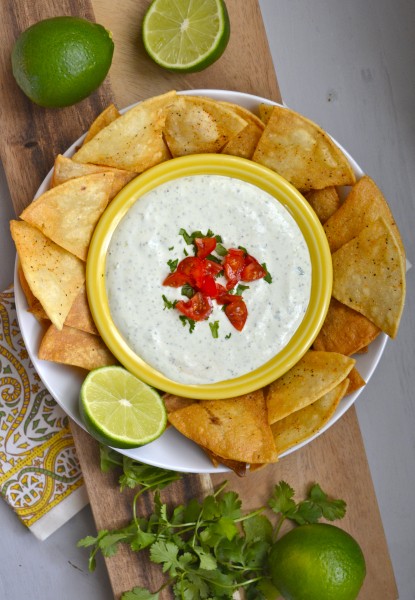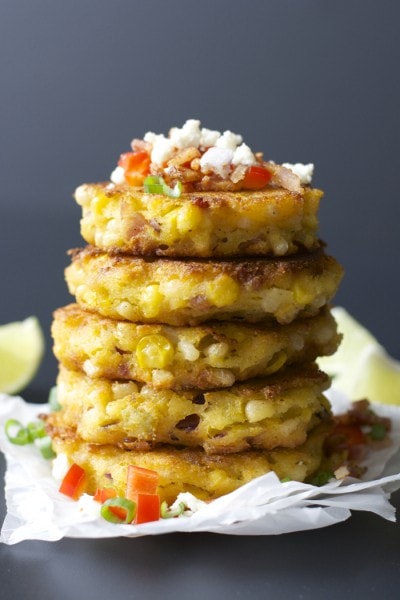 Green Chile Corn Fritters