Thank you Freschetta for sponsoring today's post! Using Freschetta Gluten Free pizza makes this Grilled Veggie Pizza with Crispy Prosciutto a cinch to prepare! Ready in just 10 minutes!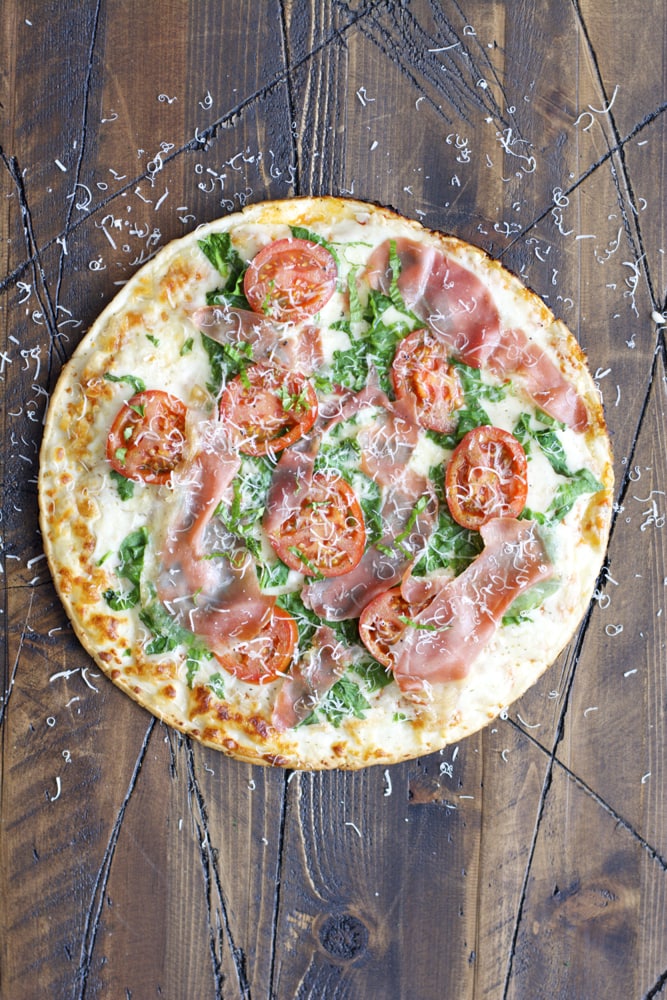 So we are smack dab in the middle of June. How did that happen?!
Are you embracing everything Summer has to offer yet? Like Farmers Markets, the lake, and swimming pools?
No? Me either! I'm working on it though.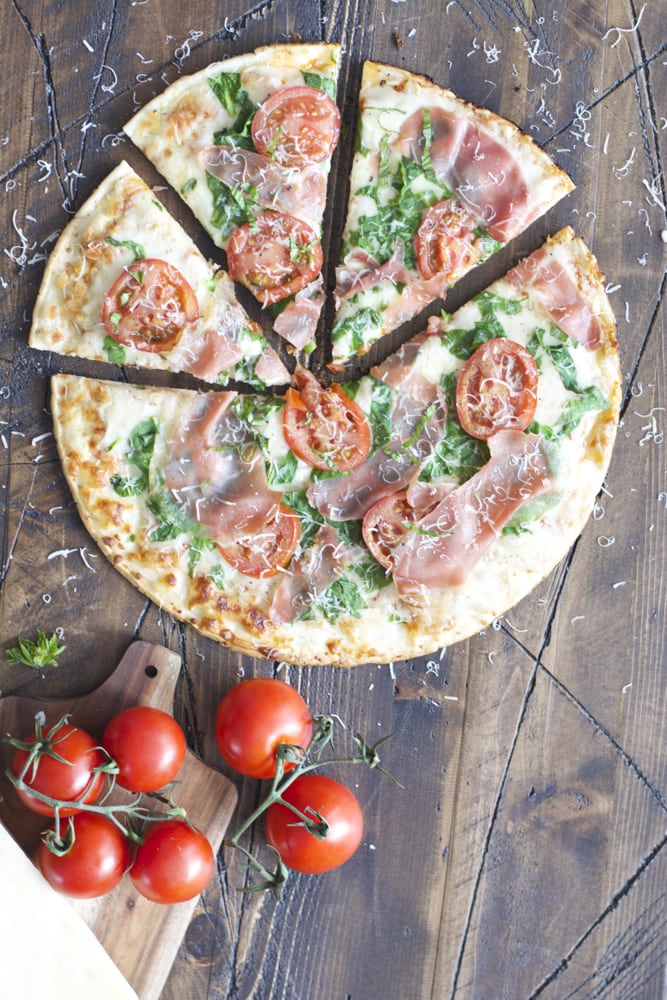 The part of Summer I have embraced is grilling and the fresh produce. I love that pop up tents and pick up trucks full of vegetables are starting to appear on the side of the road. It is one of my favorite parts about this time of year.
I love how a few simple seasonal ingredients can totally transform a dish. This Grilled Veggie Pizza with Crispy Prosciutto is a perfect example. By adding fresh spinach and tomatoes it takes it to a whole new level. The flavor doesn't stop there. I added a few pieces of thinly sliced prosciutto which gets a little crispy while on the grill making it an irresistible pizza topping.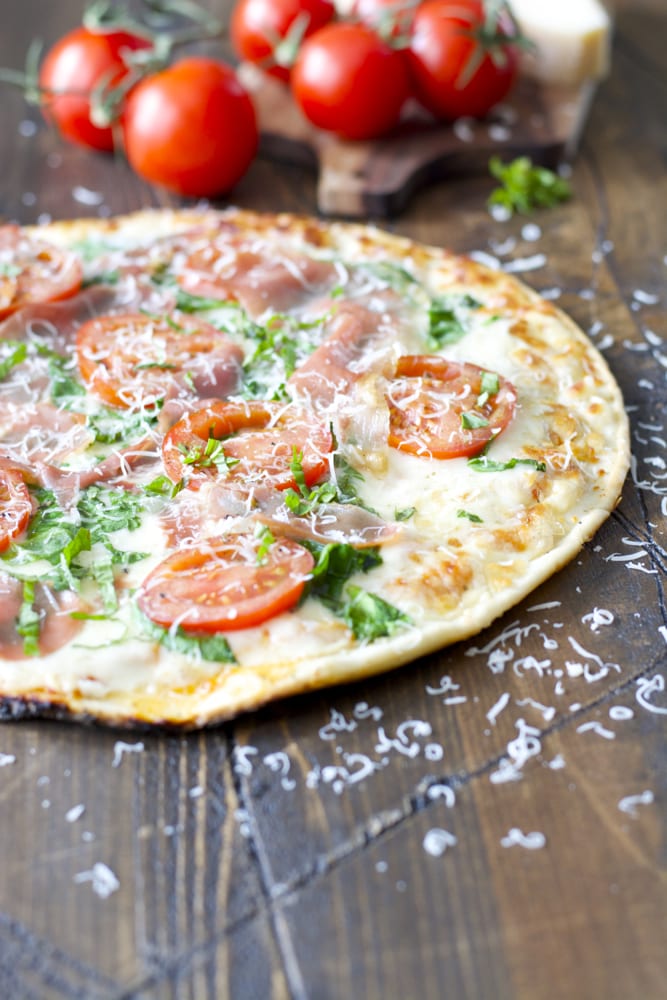 Enough about the toppings, lets talk about the pizza itself. Did you catch I used a frozen pizza for this?! Yes, even food bloggers like to take short cuts every now and then!
I used Freschetta Gluten Free thin crust pizza and instead of baking it I just tossed it on the grill. Have you ever tried grilled pizza before? It adds tons of flavor and cooks really quickly. It is perfect for Summer because you can still get a great crisp crust without having to turn your oven to 400+ degrees.
From the time I started to the time dinner was ready it was about 15 minutes. Just take your pizza out of the freezer, add chopped spinach, sliced tomatoes and a few pieces of prosciutto, grill for about 10 minutes and bam! Dinner is done. This the perfect addition to your Summer repertoire because it gives you more time to enjoy all the fun stuff about Summer, like the swimming pools!