My husband can take the exact same thing to work every single day and not think twice about it. A sandwich, some chips, and some form of chocolate and he is good to go. He is a creature of habit. On one hand, it is kind of wonderful considering that he has Celiac so his options are limited. I am glad he doesn't complain or get tired of things easy.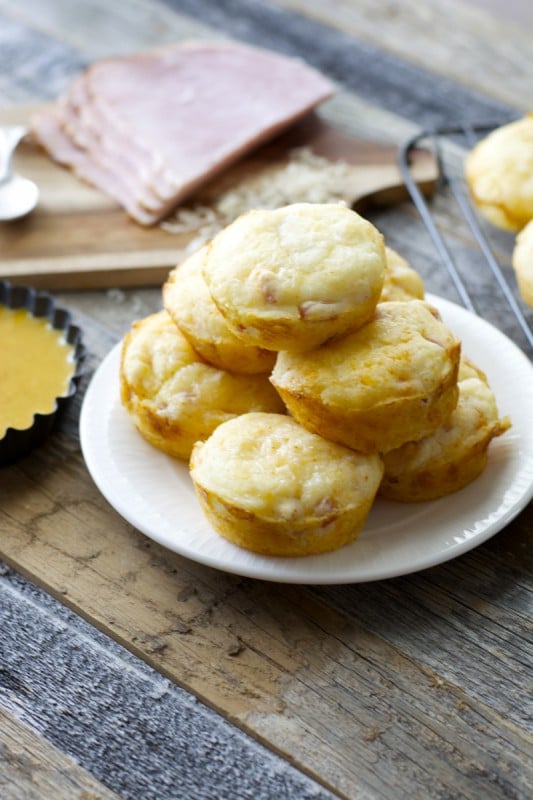 I, on the other hand, am super high maintenance. I like packing different things for lunch everyday. Sometimes hot, sometimes cold, but always something different. If I had to eat the same thing two days in a row I would go crazy.
One of my favorite things to make and take are these Pizza Puffs. I pack a few puffs, some marinara and a salad and that usually keeps me pretty happy. One of my favorite tricks is to make the puffs and scoop them into the muffin tins, then add extras to it. A little chopped bell pepper, some feta, or a bit of chopped basil or spinach. That way even if I take these for lunch a few days in a row they taste different, pepperoni one day, supreme the next, spinach and feta, etc. You get the picture.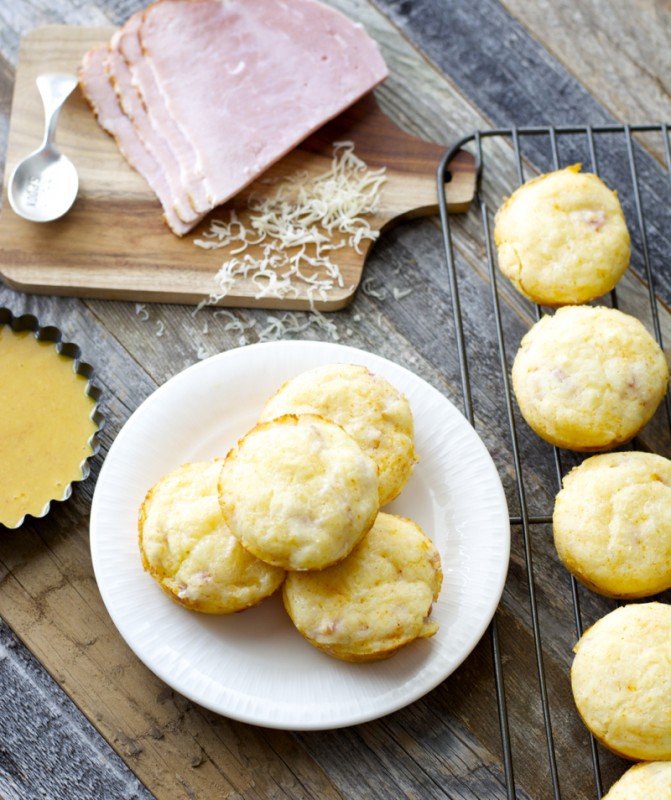 But even with all that variety I still like to change up the flavors completely. That is how these Ham and Swiss Puffs came to be. A good warm and toasty ham and swiss is probably my favorite sandwich, and I loved the idea of turning it into a nice easy portable puff.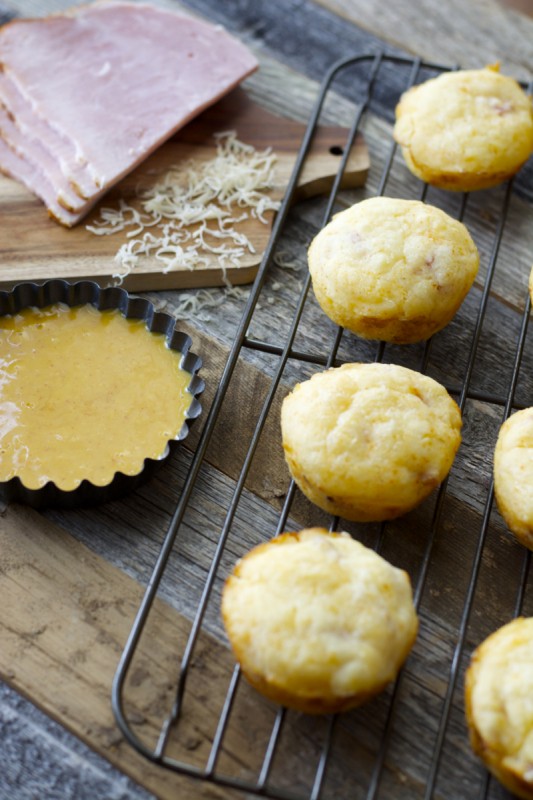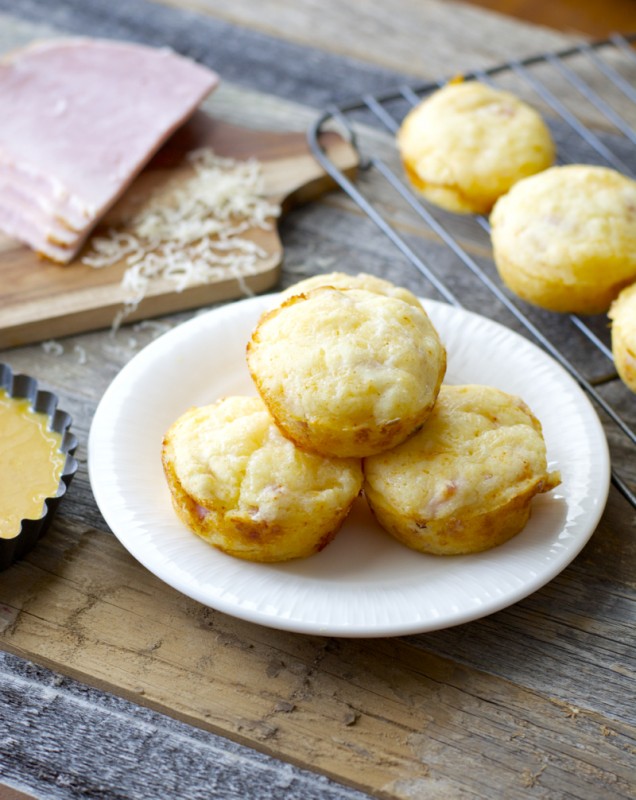 This little snack comes together really quickly it would be perfect for a quick weekend lunch or a busy weeknight. I also whipped up a Smokey Honey Mustard sauce, because, hello you have to have dipping sauce, right?
Give these a try the next time you need to add a little variety, you won't regret it!
 More Easy Snack Ideas!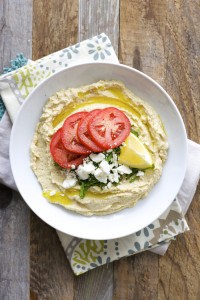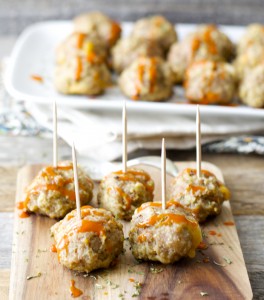 Skinny Cheddar Stuffed Meatballs