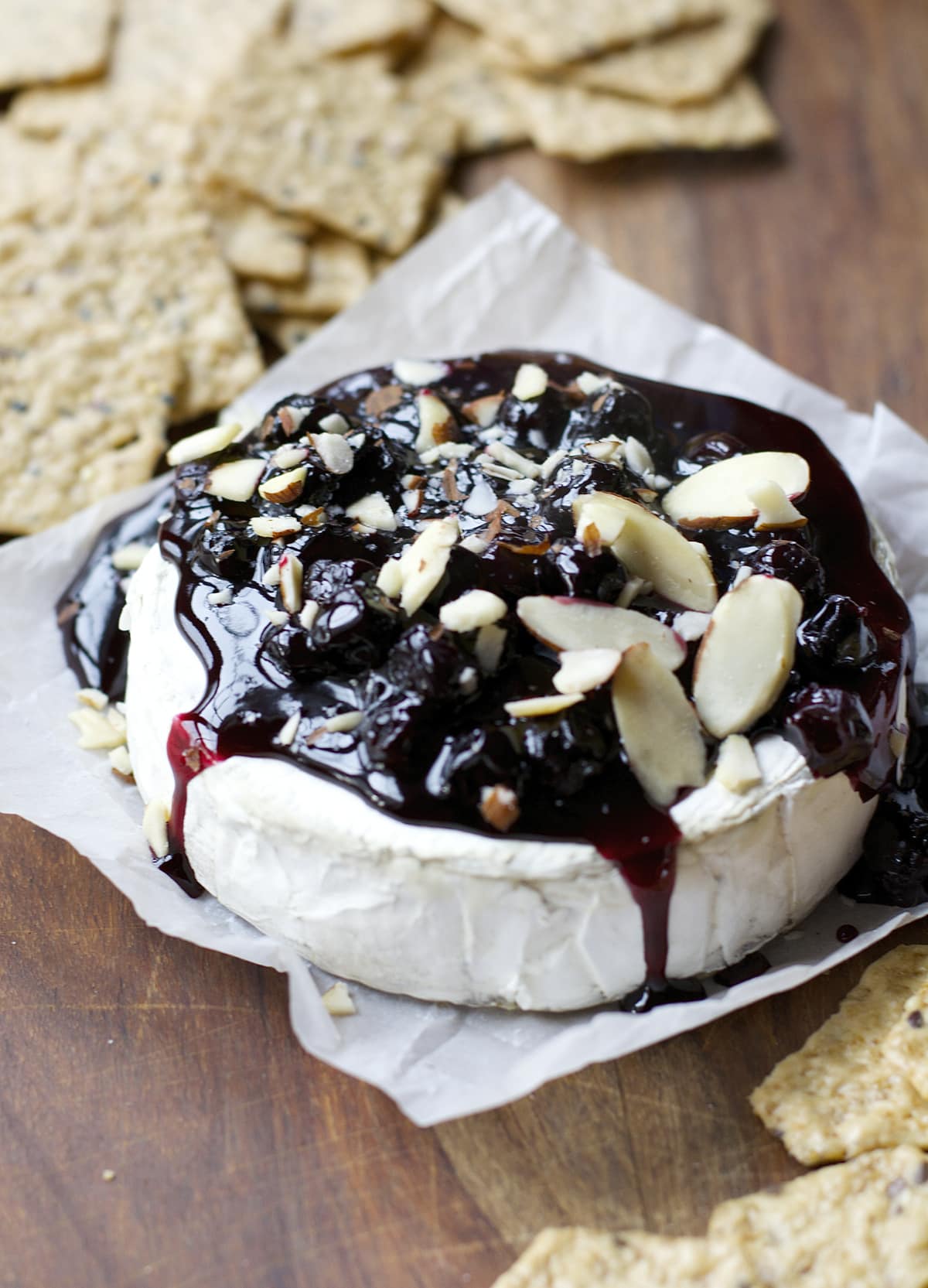 When it comes to holiday entertaining I think appetizers are the star of the show! I know that some might prefer a big fancy holiday meal but for me it is all about the snacking! I love getting together with family and friends and mingling and munching! I think it is one of the best parts of this time of year.
And when it comes to appetizers they need to be easy cheesy appetizers! In case you haven't noticed, I love brie. It is my go to ingredient for dishes like this. It has such a mild flavor that it can go with just about anything, but I love pairing sweet and savory together for an unexpected twist! For this Honey Almond Blueberry Brie, I did just that!
I baked a nice creamy savory round of brie until it was warm and gooey and topped it with a delicious honey blueberry sauce. The blueberry sauce is made by simmering blueberry preserves with blueberries and Tate+Lyle® Honey Granules for a sweet delicious taste that cannot be beat!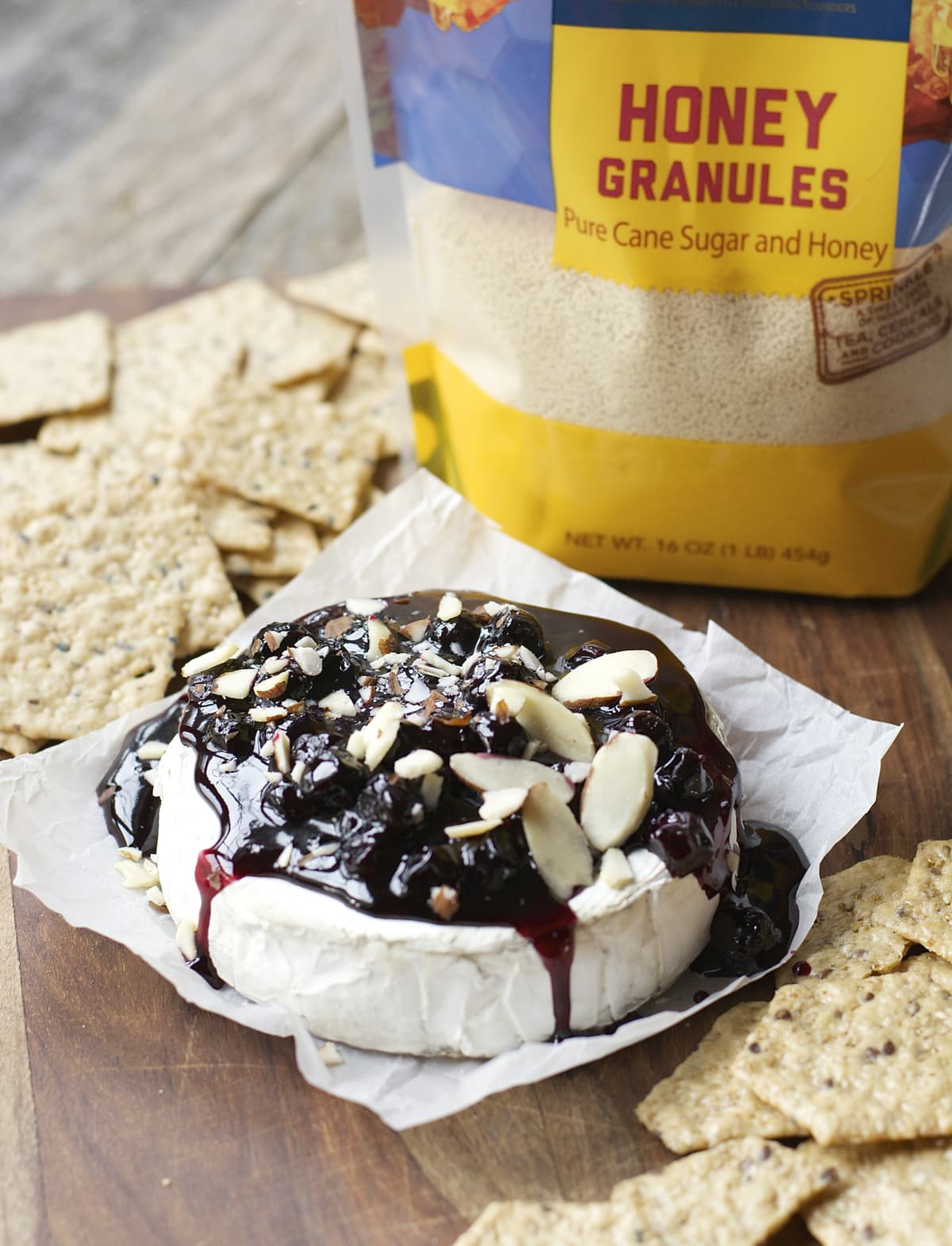 If you have never used Tate+Lyle® Honey Granules they are a free-flowing blend of pure cane sugar and honey. It's a deliciously sweet and easy way to add honey flavor to your kitchen fare. I love to sprinkle Tate+Lyle® Honey Granules into tea, over cereals or spoon out to measure when cooking for a delicious honey flavor without the bother of a sticky mess!
I simmer the blueberry preserves, berries and Tate+Lyle® Honey Granules until the granules are dissolved and the berries have begun to burst for maximum flavor! Then I stir in a bit of cornstarch in to thicken the mixture into a nice sweet sauce! The kick from the berries, the flavor from the preserves and the depth of flavor the honey granules add make this an irresistible combination! This sauce would also be great on other things like cheesecakes, or parfaits!
To assemble this easy appetizer I just top the warm baked brie with fresh honey blueberry sauce and top with a handful of almonds for a bit of crunch! You can serve this with sliced bread, a grilled bagguette or salty crackers for an effortlessly elegant holiday appetizer!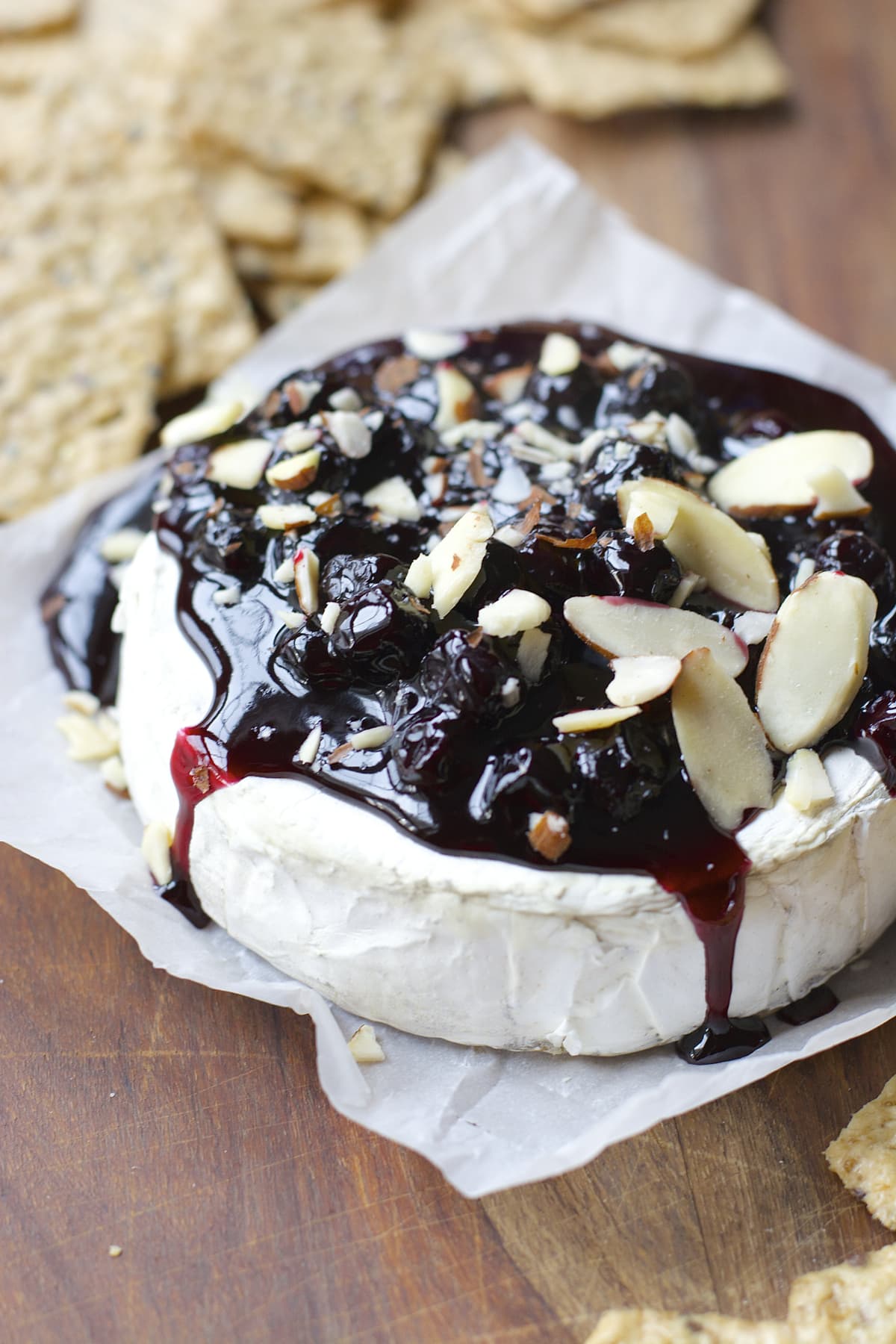 For More Healthy Recipes Follow me on Pinterest! 
Tate+Lyle® Honey Granules has a variety of uses in the kitchen. You can use Tate+Lyle® Honey Granules for cooking, baking, sweetening hot and cold beverages or you can sprinkle on your favorite foods. To find in a Wal-Mart store near you check out their product locator!
I was selected for this opportunity as a member of Clever Girls and the content and opinions expressed here are all my own.
Other Brie Appetizers!