This simple six ingredient dish is perfect for Summer entertaining! Your guests will love these sweet and spicy Honey Chipotle Chicken and Gouda Stuffed Sweet Peppers!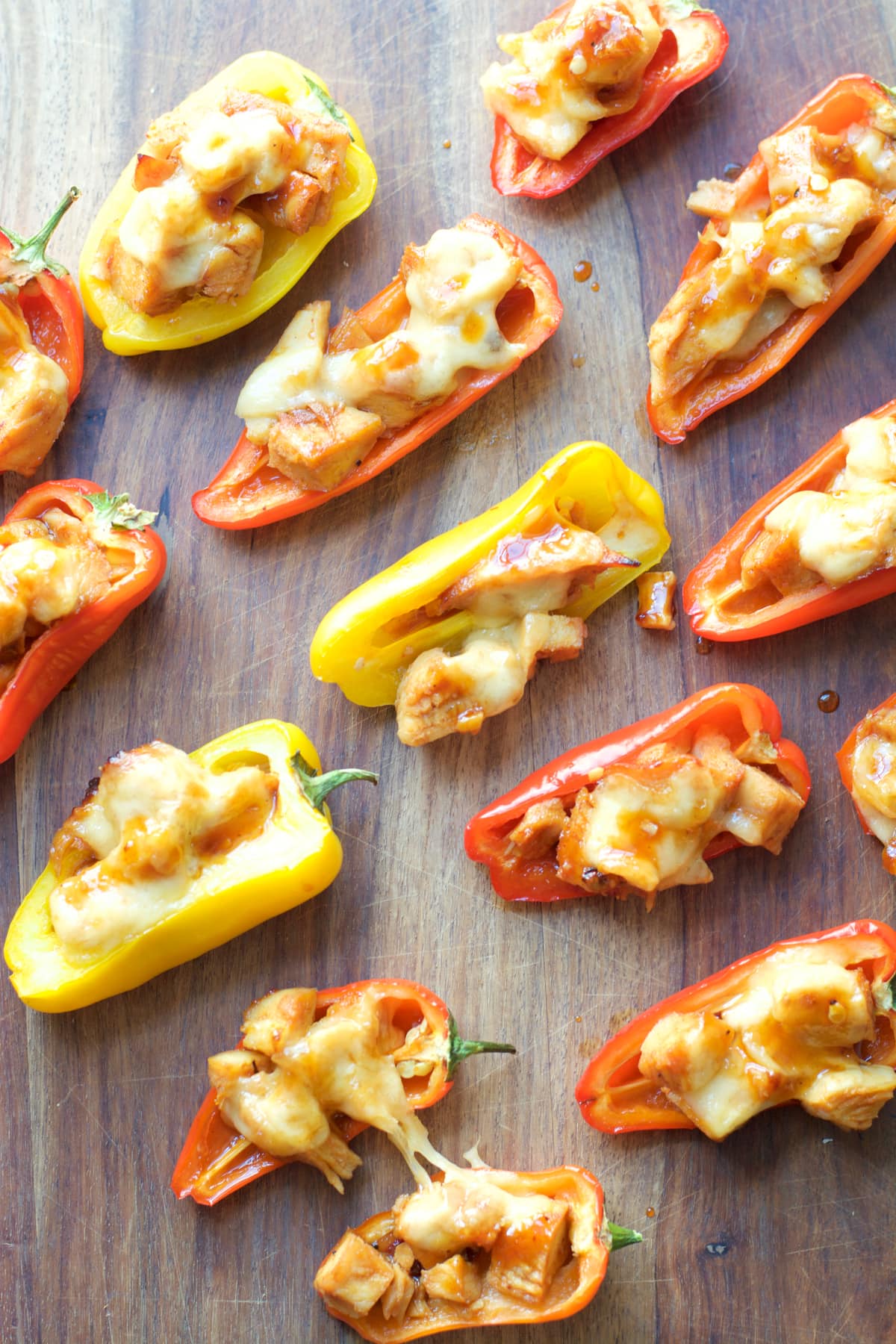 Hellllooo Summer! We are currently expecting a heat index of 106 degrees this weekend. If that doesn't signal Summer I just don't know what does! I'm not complaining, the days are longer, the grill is getting a workout and I have a garden full of produce!(and weeds…but I'm working on that)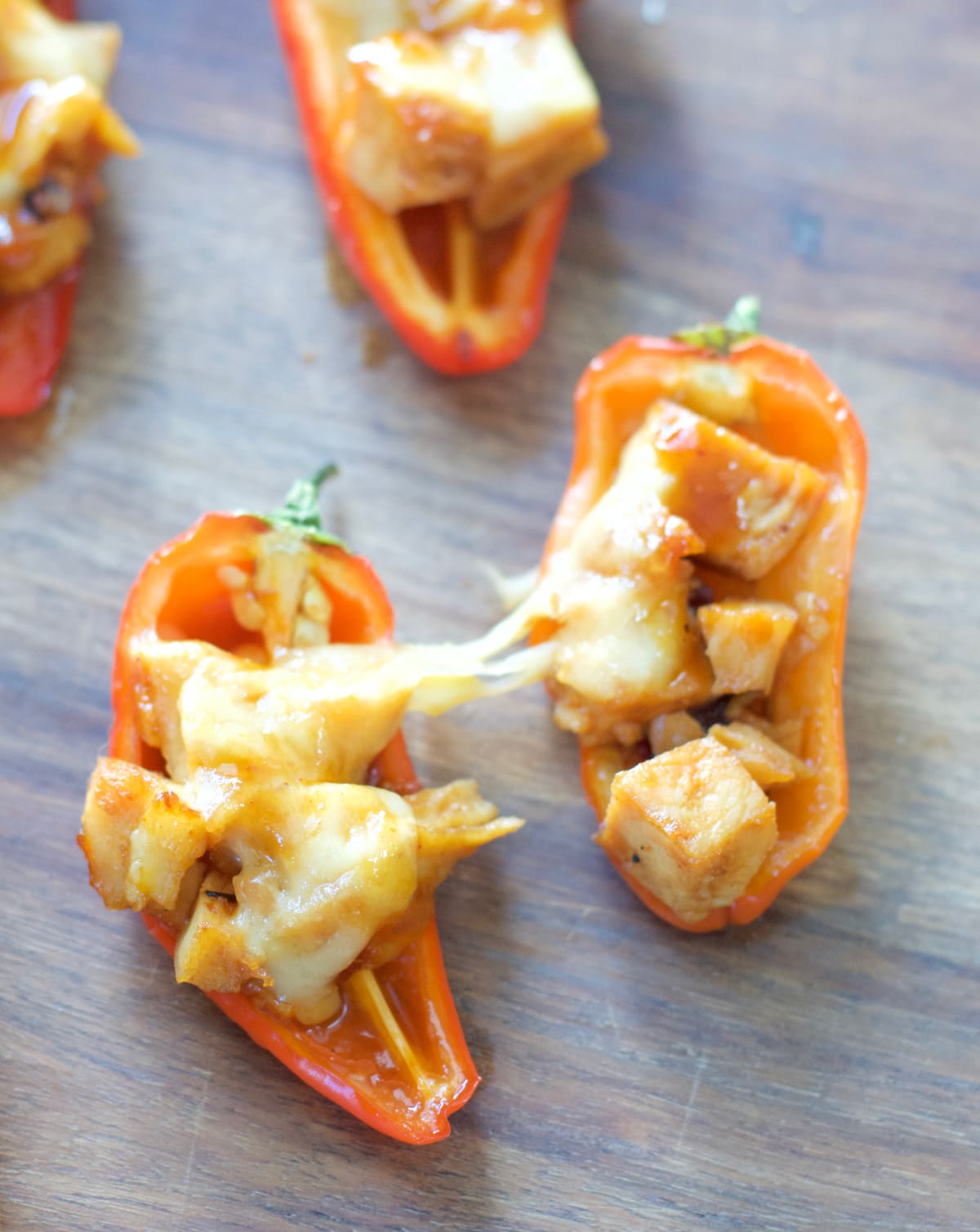 Another wonderful part of Summer is the get togethers. This is prime time for picnics, reunions, and Summer celebrations! The tricky things about Summer entertaining is finding dishes that are easy enough you don't spend a whole day cooking! These sweet and spicy Honey Chipotle Chicken and Gouda Stuffed Sweet Peppers are perfect! Just six easy ingredients gives you everything you need to create an irresistable dish your guests will love!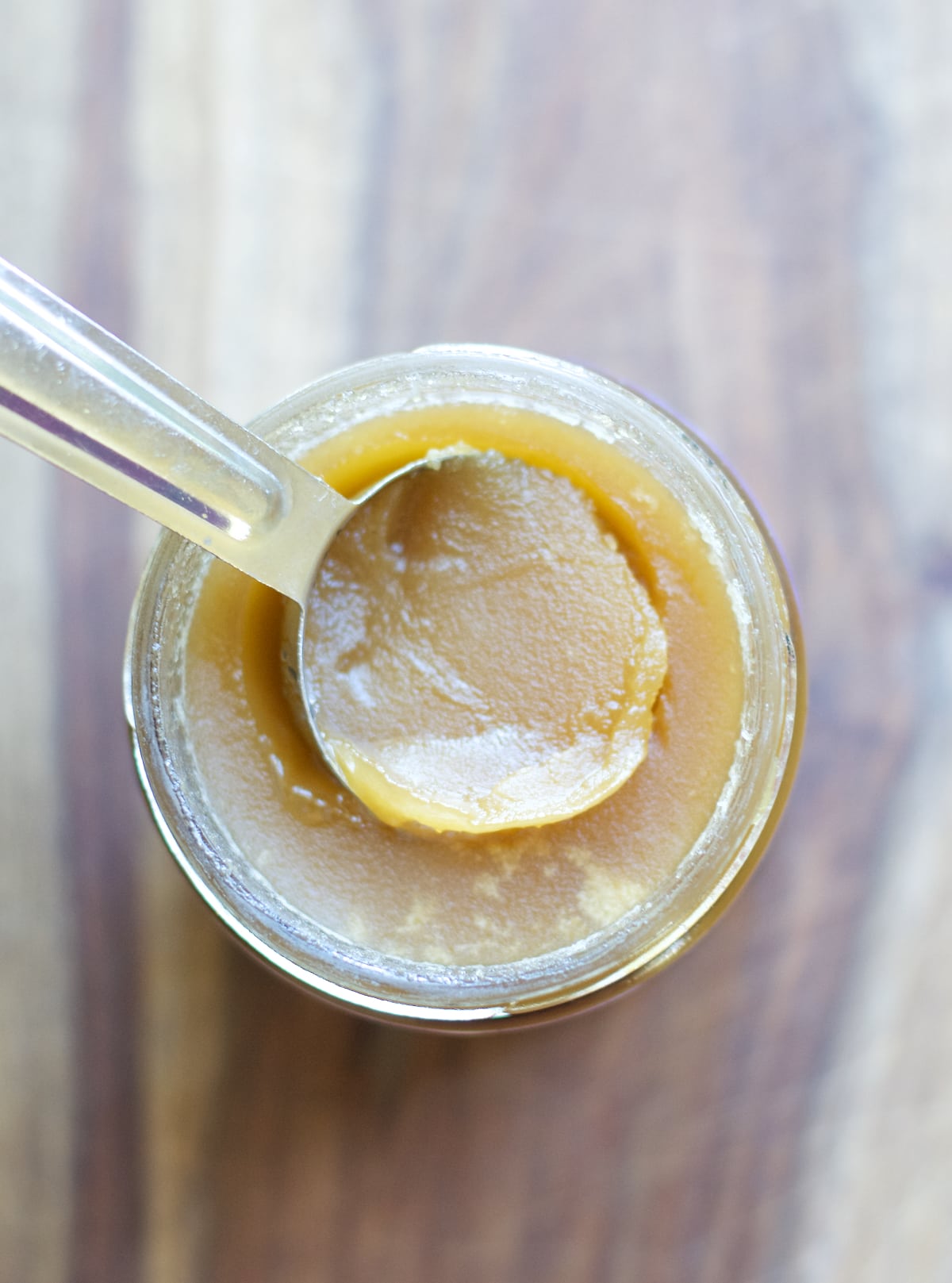 This is the type of recipe where your ingredients really matter! By carefully choosing high quality ingredients you will be able to easily make a dish that will have your guests coming back for seconds! For this recipe we start with Heavenly Organics 100% Organic Raw Neem Honey. It is a perfect base for our sweet and spicy peppers because it is rich, dark and completely irresistible! This honey is much thicker than the regular store bought honey you might be used to seeing. This honey originates from bees pollinating the blooming Neem flowers in the pristine forests of Central India. The Neem tree has been used for medicinal remedies for centuries and is known for its antibacterial and digestive health properties. So in addition to great flavor, it is good for you!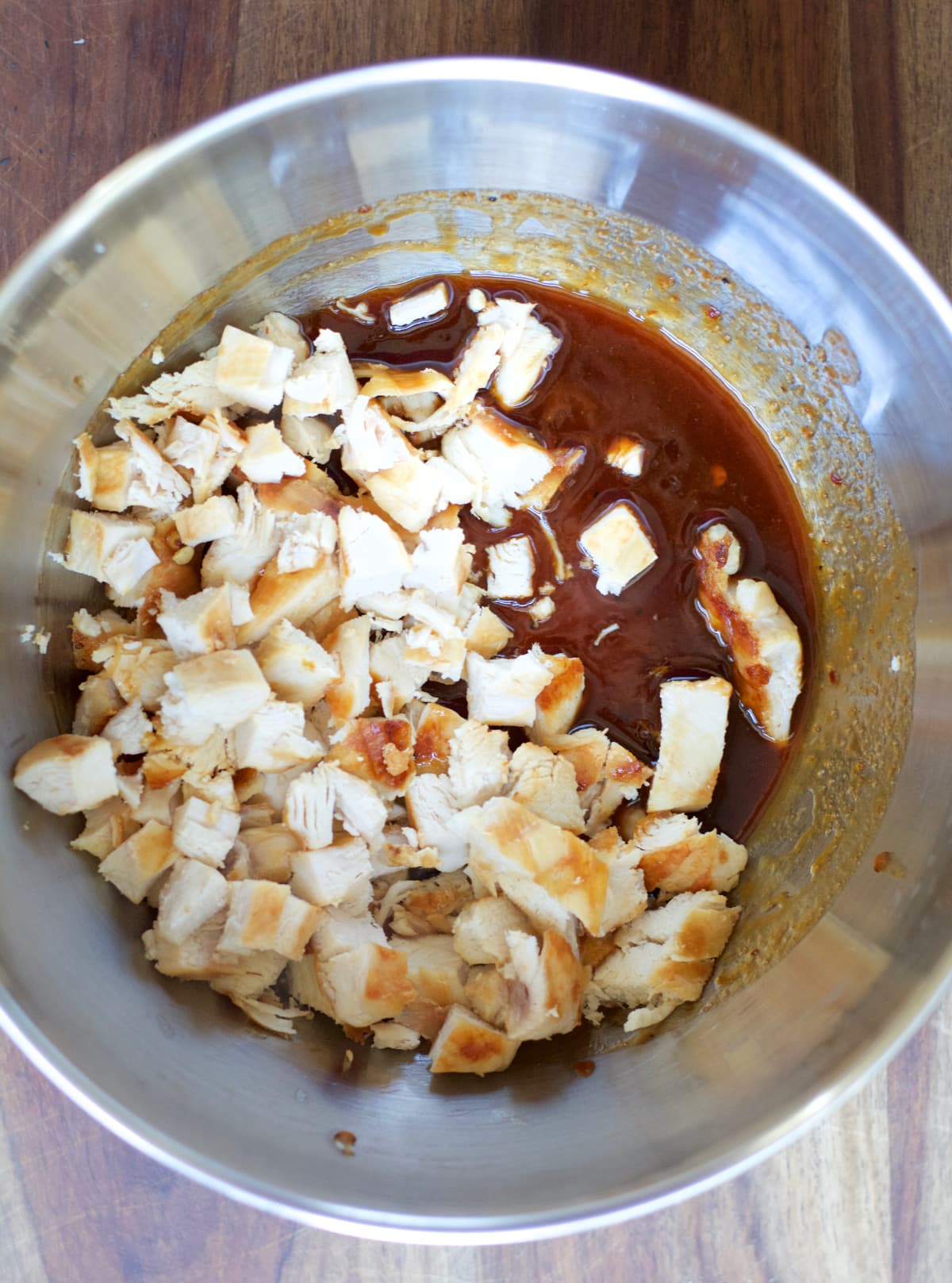 To create our sauce we combine a tablespoon of Adobe sauce, which is the sauce that comes in a can of chipotle peppers with our Heavenly Organics 100% Organic Raw Neem Honey and a bit of BBQ sauce. Stir your sauce really well so the honey becomes smooth and give it a taste. Is it too spicy? Not spicy enough? You may want to add a little more Adobe sauce or honey depending on your preferences.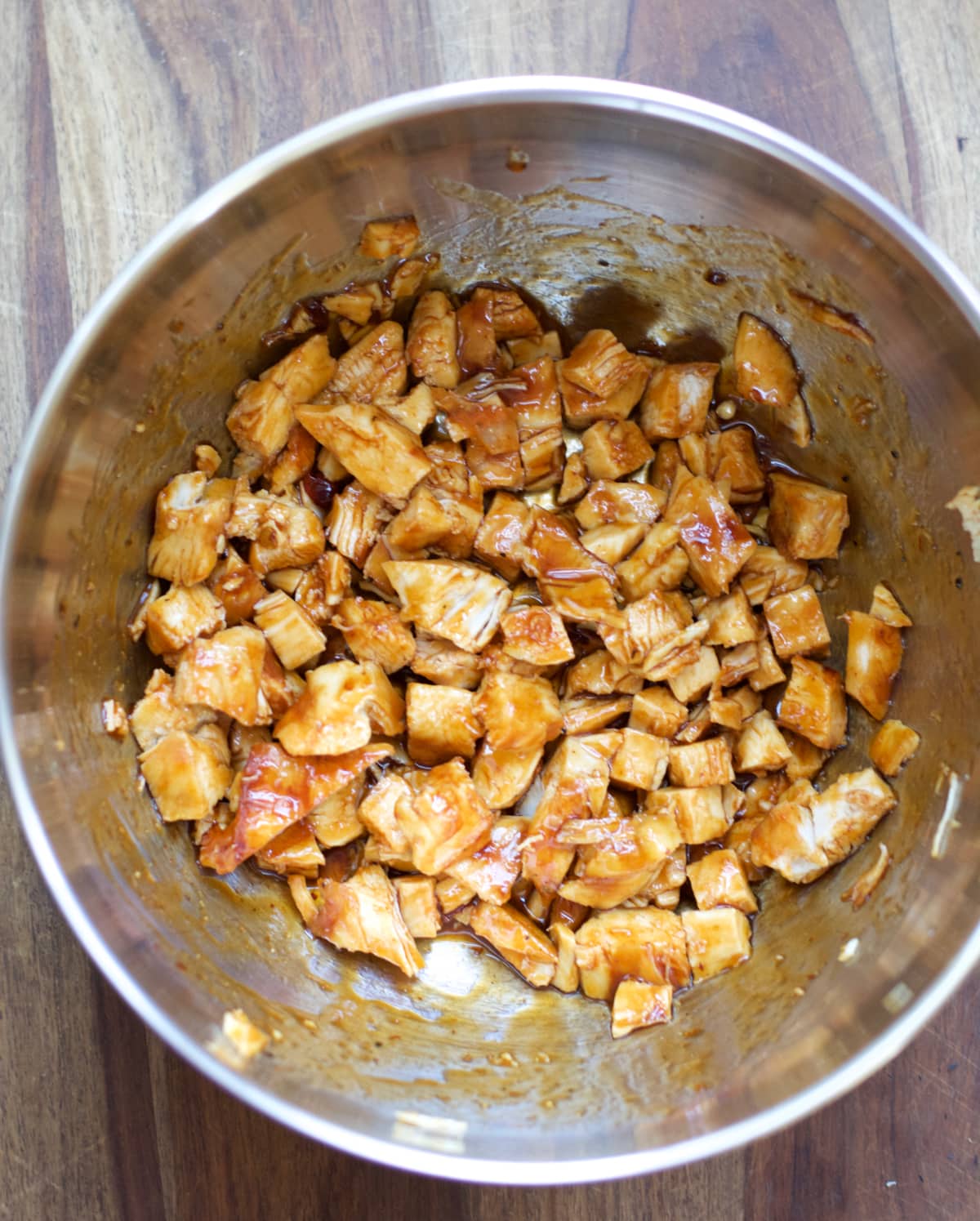 Add in your chopped chicken and stir until it completely coated. Then just stuff your sliced sweet peppers with the sweet and spicy chicken and top with a bit of gouda cheese! You can bake or grill these sweet peppers and serve them while they are hot and bubbly! I promise you won't have any left overs!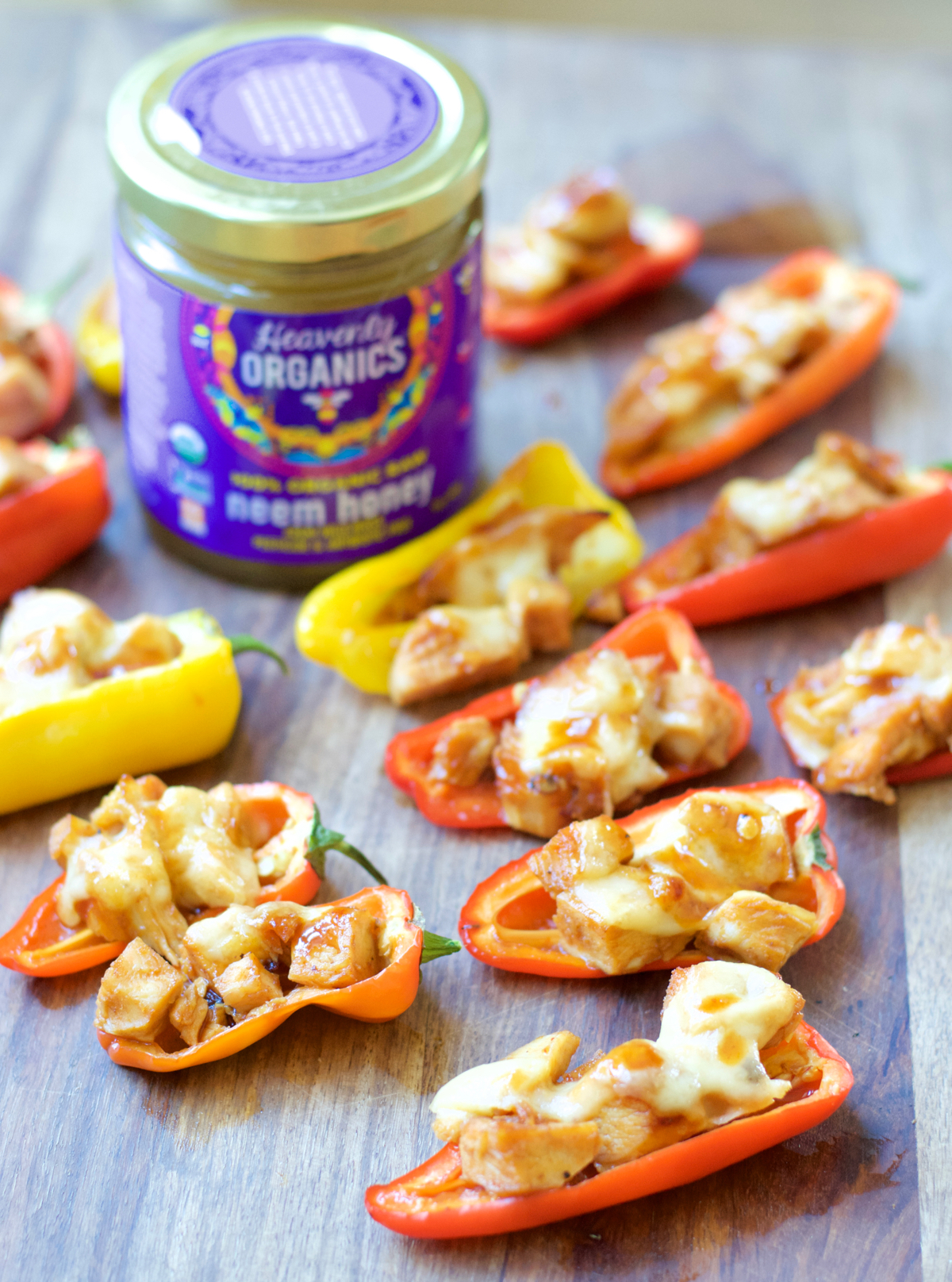 To learn more about Heavenly Organics delicious organic Honey visit their website. To find product near you check this handy product locator!
 Thank you Heavenly Organics Honey for sponsoring today's post! Thank you for supporting brands that support Maebells!