My favorite thing to experiment with is granola and granola bar recipes.
I love seeing how much stuff I can cram into one bar. Throw in some oats, some nuts, sometimes some fruit, mix it all up and see what happens.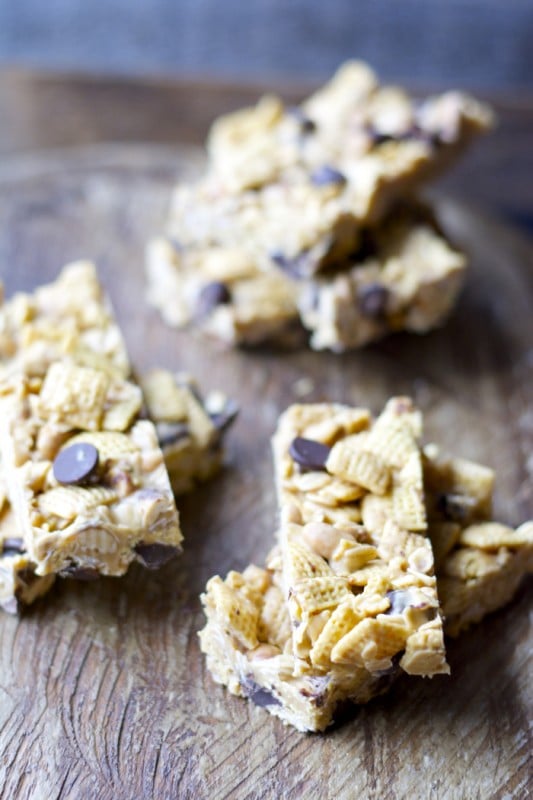 These Honey Nut Power Bars have been on my mind for weeks. I love Chex cereal, (thank goodness it is gluten free because if we had to give that up I promise tears would have been shed!) and I knew I wanted to work it into a breakfast bar of sorts. The kind of bar that is filling enough that if you are running really late you can grab it on your way out the door and not be starving at 10am.
Finally, after several attempts, I got it right. These bars are packed with Honey Nut Chex, oats, honey roasted peanuts, peanut butter, honey, coconut oil, protein powder, and a bit of chocolate for good measure.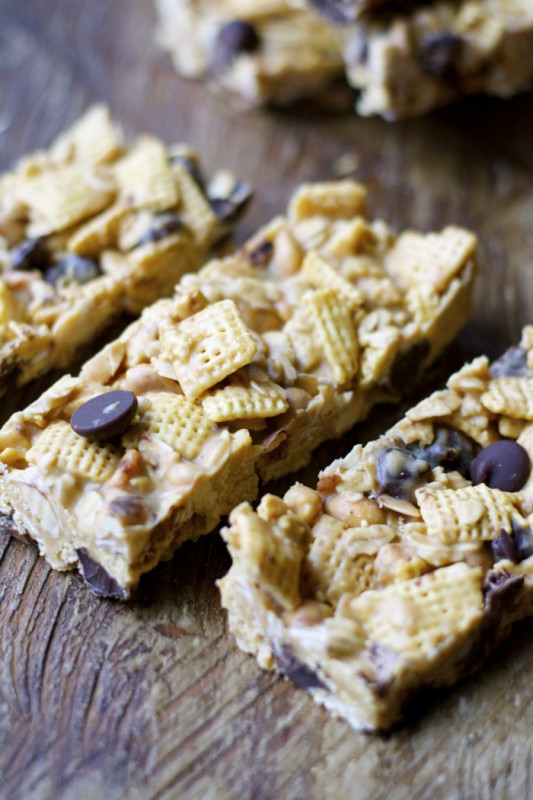 Hey, every day should start with at least a little bit of chocolate, right?!
The result is a perfectly sweet and crunchy bar that is packed with flavor. The best part? It actually has some sustenance to it! They are a perfect way to sneak in a little extra protein during the day!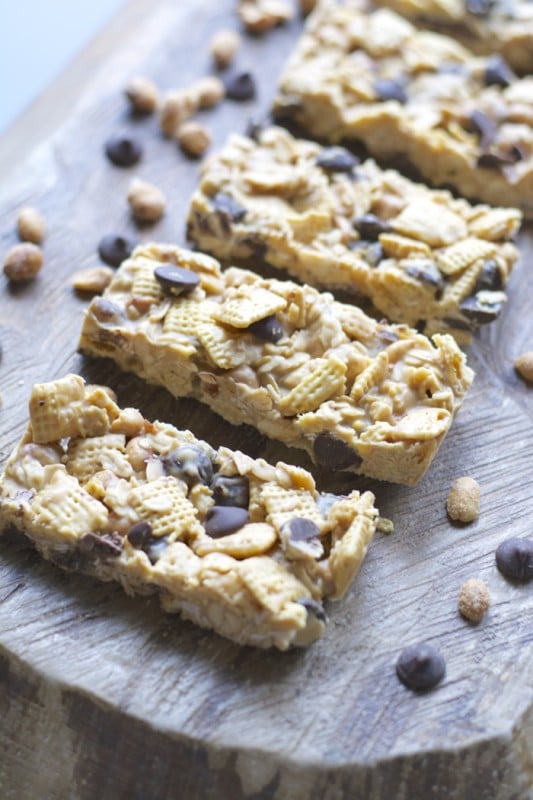 *I love Myofusion Gluten Free Peanut Butter Cookie protein powder