Easy gluten free Honey Pecan Muffins are packed with all your favorite ingredients!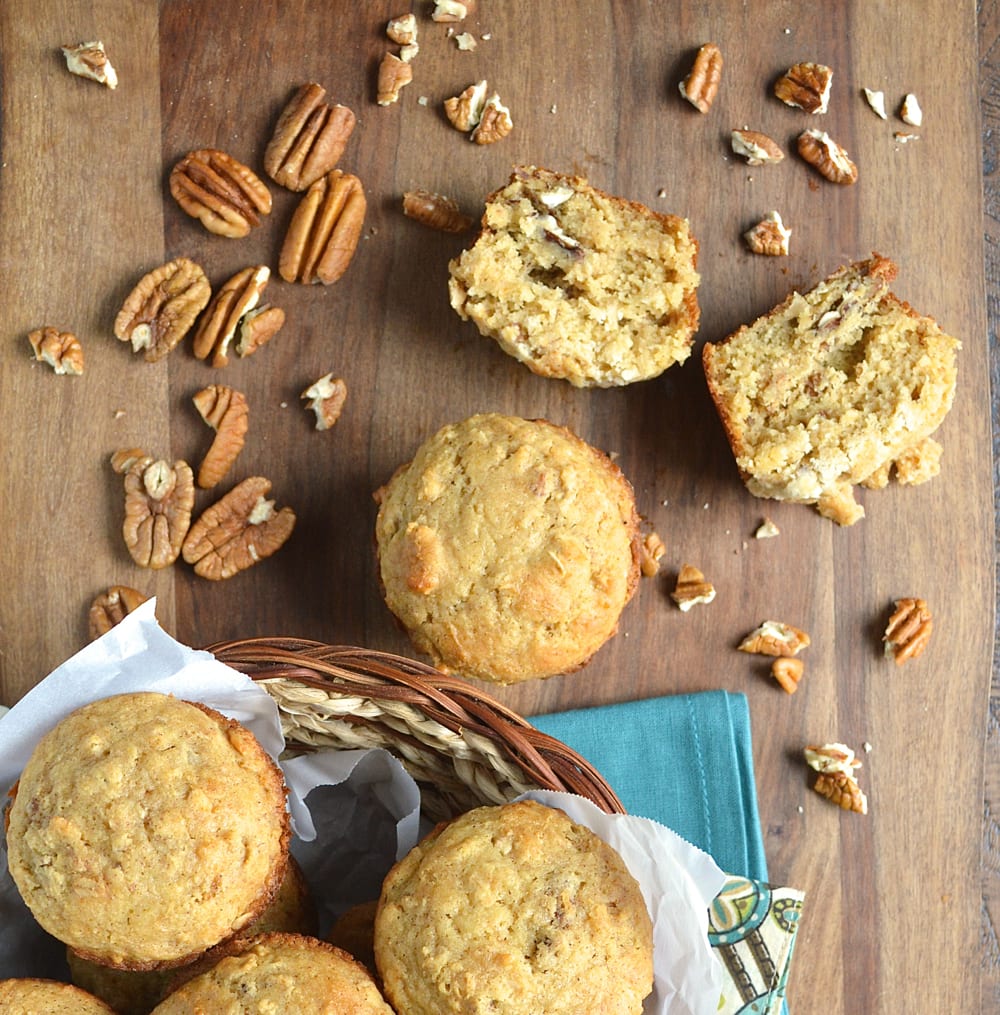 I have always enjoyed experimenting in the kitchen. I think that is probably kind of obvious because…well because I have a food blog. But, overtime I think my interests have changed a bit from just cooking food to baking. Because Mr. Maebell has celiac it might seem like I would never bake, but I probably do it more now  than I would if he didn't because store bought gluten free foods are not that great.
I really like the challenge of coming up with baked goods that you would never guess are gluten free. I would be so sad if I had to lead a muffin/cupcake/breadless life! That is how I came up with this recipe. I was looking for a a new muffin recipe that focused on natural flavors. Sometimes I can get a little carried away when I am recipe testing I overload a recipe without letting the ingredients speak for themselves. I wanted the Honey and Pecans to shine in these muffins.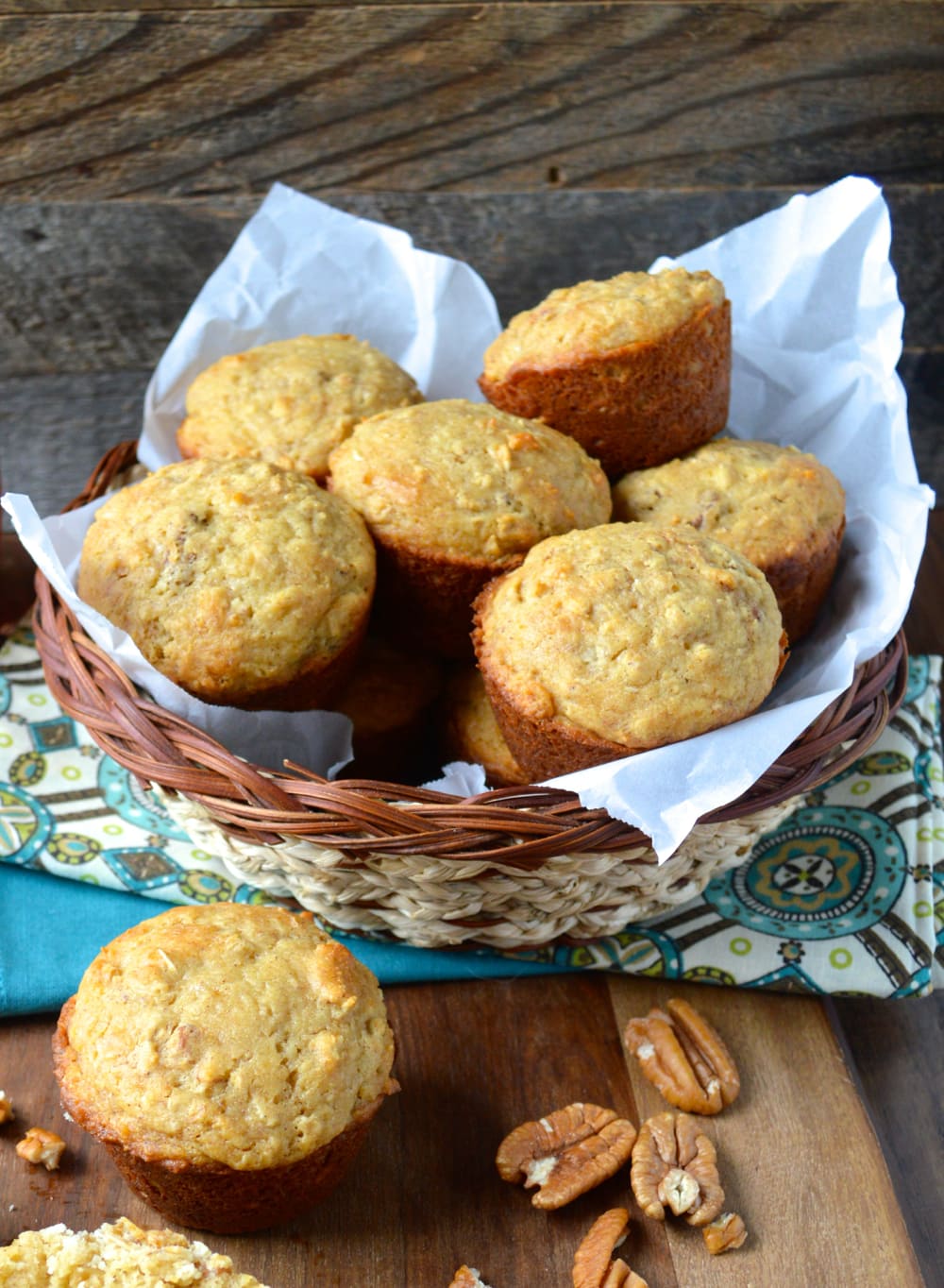 These Honey Pecan Muffins are super addictive. They are sweetened with brown sugar and honey. I also use a combination of (gluten free) flour and Old Fashioned oats to make them a bit heartier and hold more nutritional value. Then I threw in a ton of pecans and a dose of cinnamon for good measure! I am really big on doing a little menu prep on the weekends and these are an ideal breakfast to make ahead of time because they keep really well throughout the week.
More Gluten Free Baking!