Today's post is brought to you by Ginny's, I have been compensated for my time, but all opinions are my own.
Thank you for supporting brands that support Maebells.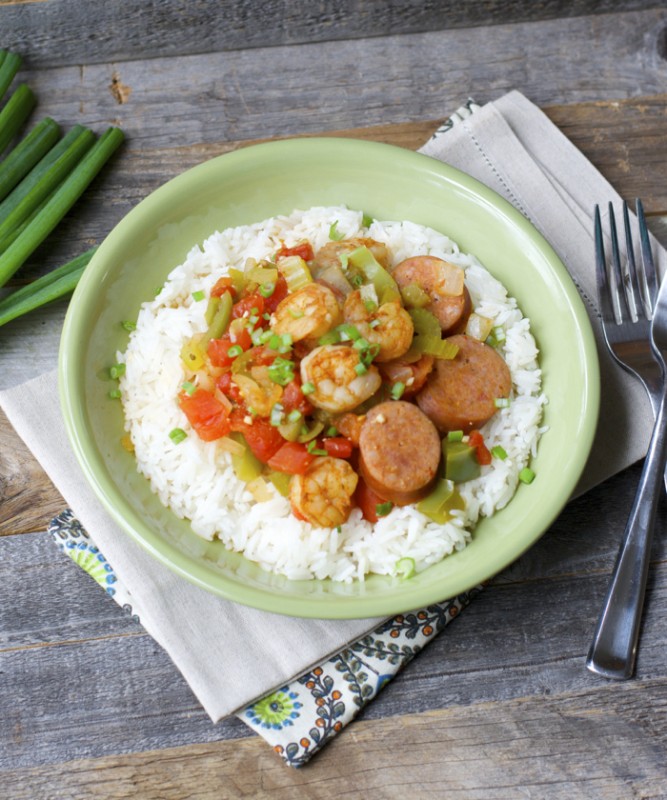 I am so excited about today's post because today is all about comfort food! The thing that I love about comfort food, other than the fact that you know, it is comforting, is how everyone has their own idea of what comfort food is.
For me it is things like cheesy chicken and rice and chicken pot pie. But Mr. Maebell would tell you a nice big steak or a big pot of chili mac are his comfort food staples. And I find that the definition of comfort food actually changes depending on your mood. If you are particularly homesick you might make your Mom's Mashed Potatoes or try to recreate your Nana's chocolate pie.
But there is one thing comfort food is not. Comfort food is not generally fast. It is a labor of love, it takes time and is not something that can normally be thrown together on a weeknight.
Until now.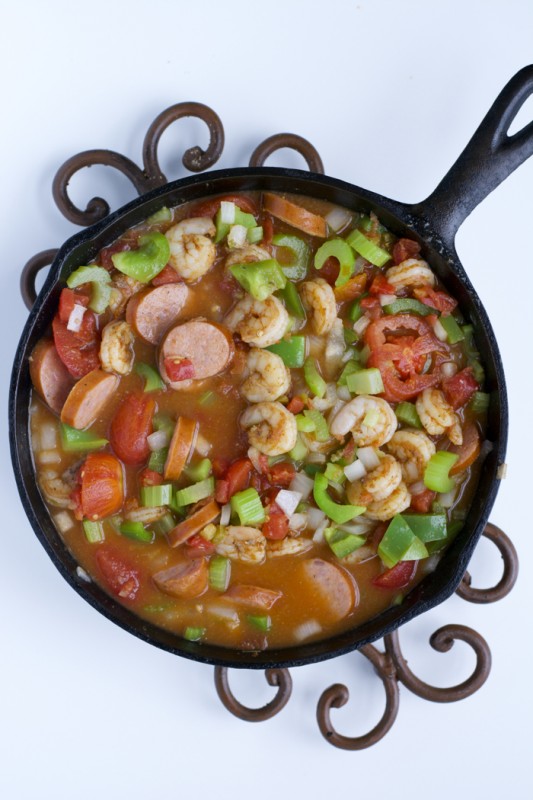 Introducing weeknight Jambalaya! A big pot of rice, bell pepper, onion, celery, plump shrimp, and spicy andouille sausage! Do you want to know what the best part is? It can be made in under 30 minutes. Perfect for a weeknight meal!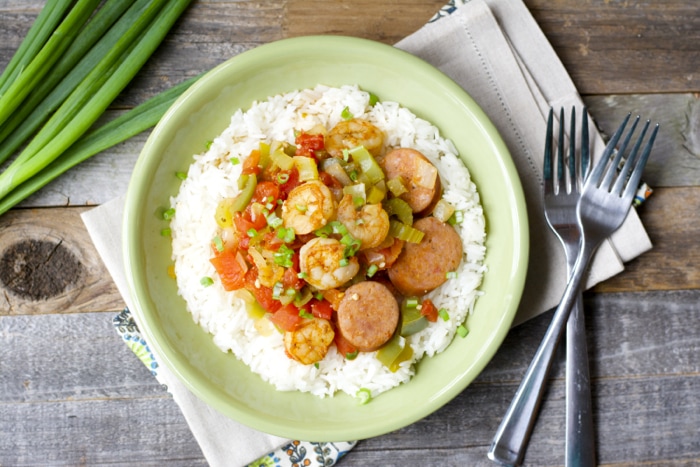 I was challenged by Ginny's to use their Rice Cooker and come up with a creative recipe. Want to know something funny? I have never used a rice maker before, and totally did not see the point. Why can't you just cook rice on the stove? Why do you need a special appliance to do it for you? Well, for starters it cooks super fast and makes that perfect, fluffy, restaurant quality rice. So it is perfect to make a quick and easy Jambalaya!
Check out the full recipe here!
And be sure to check out the other bloggers below who all came up with awesome recipes using Ginny's products and a chance to win four $250 gift cards!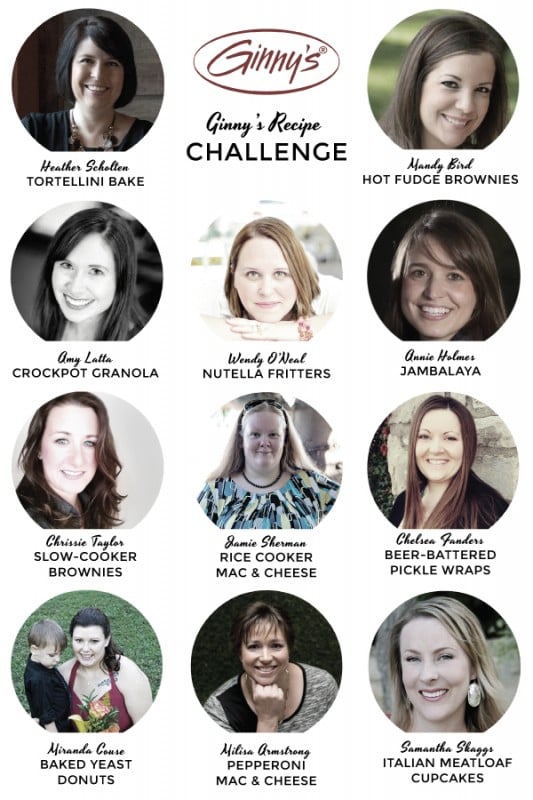 Heather Scholten: farmgirlgourmet.com 
Mandy Bird: mandysrecipeboxblog.com 
Amy Latta: oneartsymama.com
Wendy O'Neal: aroundmyfamilytable.com
Annie Holmes: maebells.com
Chrissy Taylor: thetaylor-house.com
Jamie Sherman: lovebakesgoodcakes.com
Chelsea Fanders: whatchamakinnow.blogspot.com
Miranda Couse: cookiedoughandovenmitt.com
Milisa Armstrong: missinthekitchen.com
Samantha Skaggs: fivehearthome.com