Jasmine rice is fried in toasted sesame seed oil along with freshly chopped onion, kale and diced sweet red pepper. A perfect, healthy meal ready in less than 20 minutes!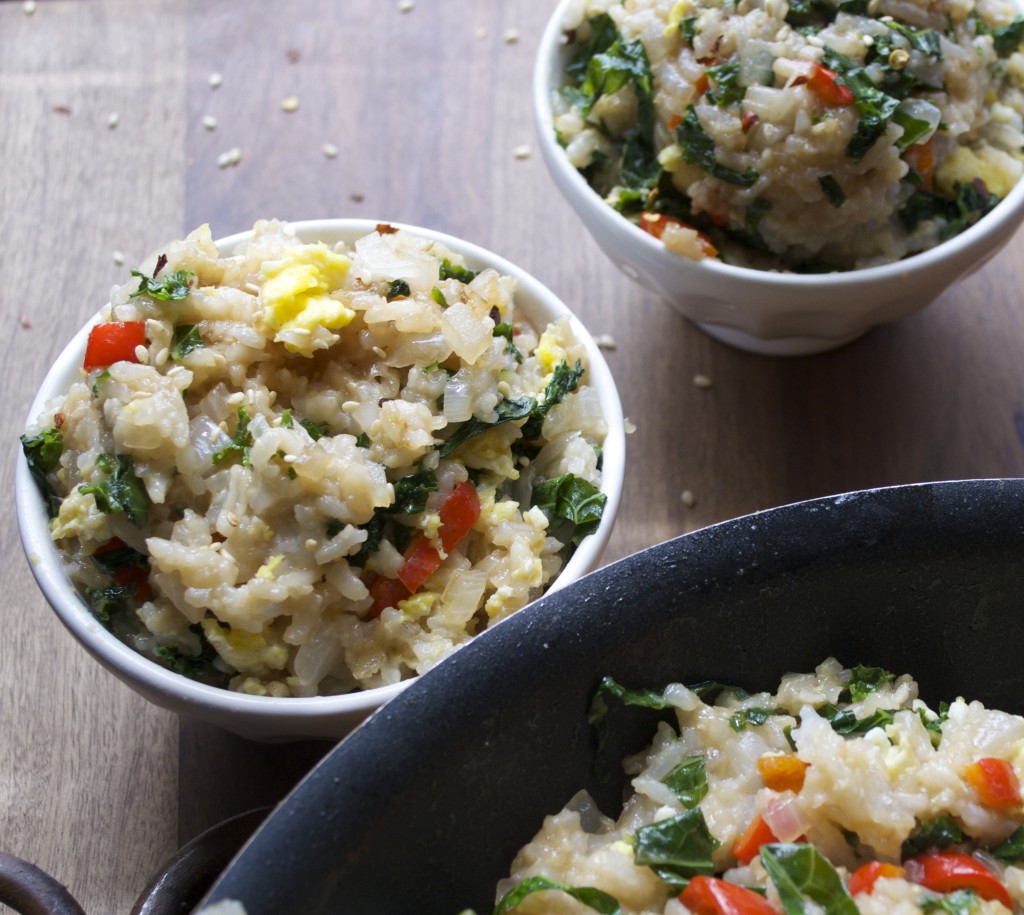 Technology makes me want to throw things against the wall.
One might think that since I am a blogger, I get it. One would be wrong. One would be super duper wrong.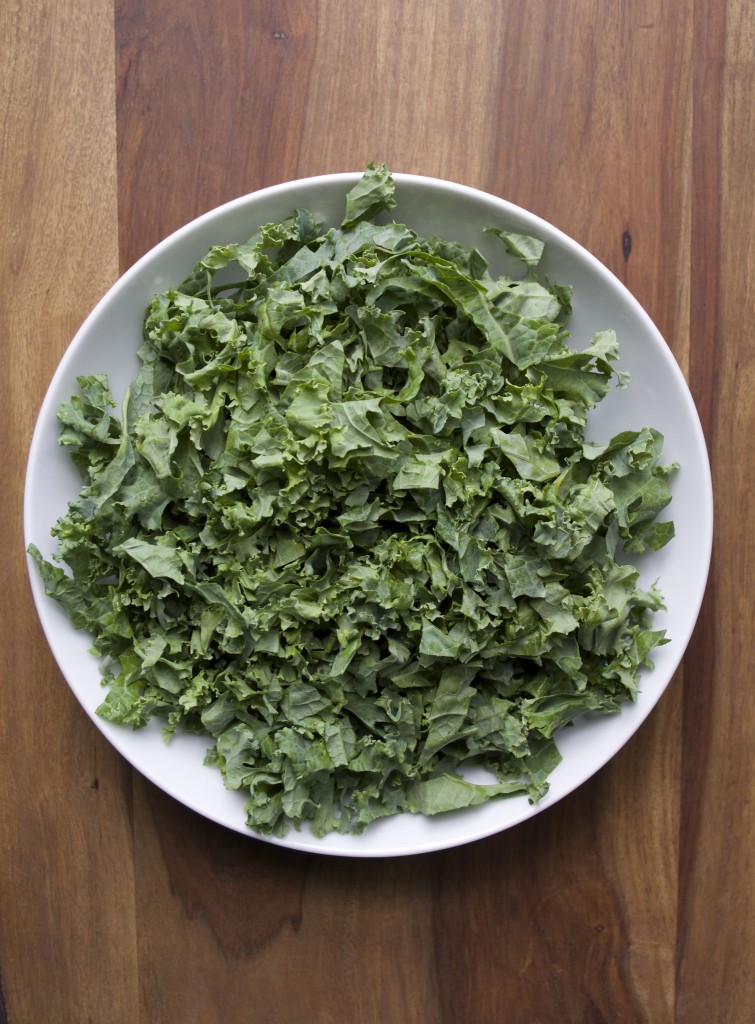 On Tuesday and well into Wednesday my site crashed. Like big time. If you're a regular reader (I hope you are!) you probably noticed, and just in case you were planning on making one of my recipes for dinner on Tuesday and I ruined it I am so super sorry! I didn't mean to, I swear!
Somewhere up in the clouds Maebells just got lost for a while. Luckily, it is back up and running now. But it did make me realize how very much I do enjoy this little virtual friendship we have here. I like you guys, like a whole lot, so it kind of threw me off my game to suddenly not be able to share things with you. Super fabulous things like this crazy easy Kale and Red Pepper Fried Rice!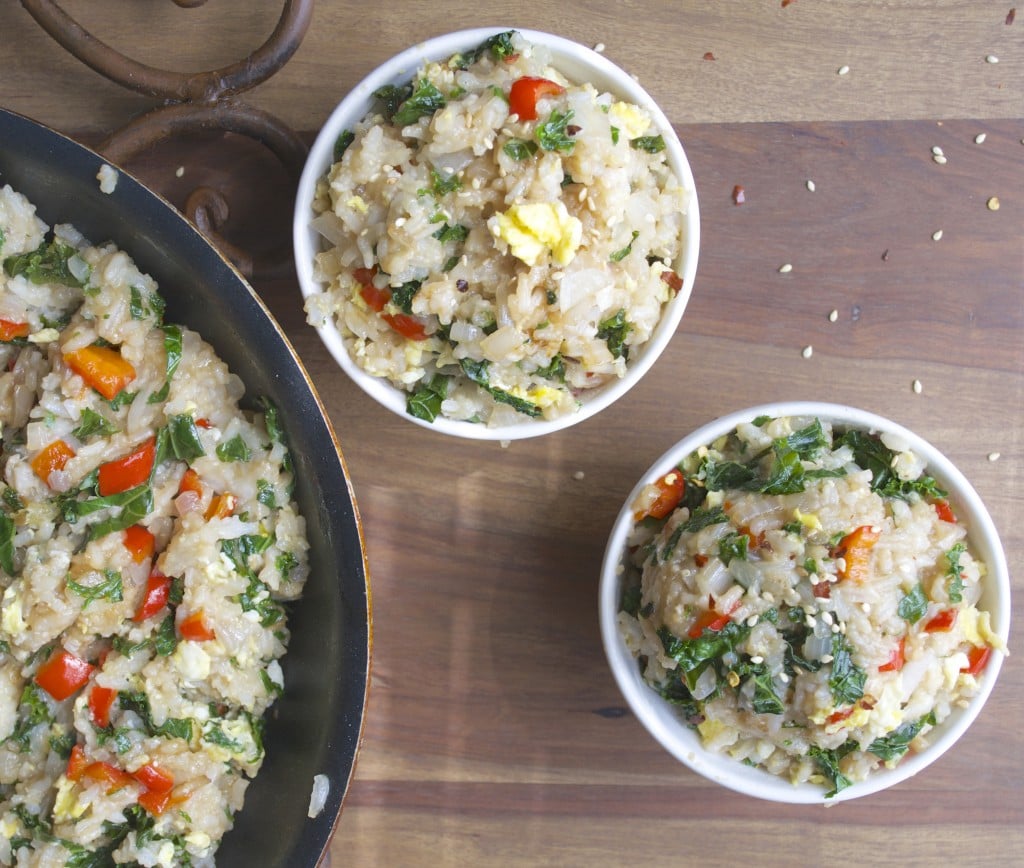 Last weekend I wanted something for lunch that was healthy and filling but I wasn't feeling a salad. Fried rice totally fit the bill (when does fried rice not fit the bill?!) instead of going the normal peas and carrots route I opted for freshly sliced kale and little red sweet peppers. The result was a totally fantastic grown up version of fried rice.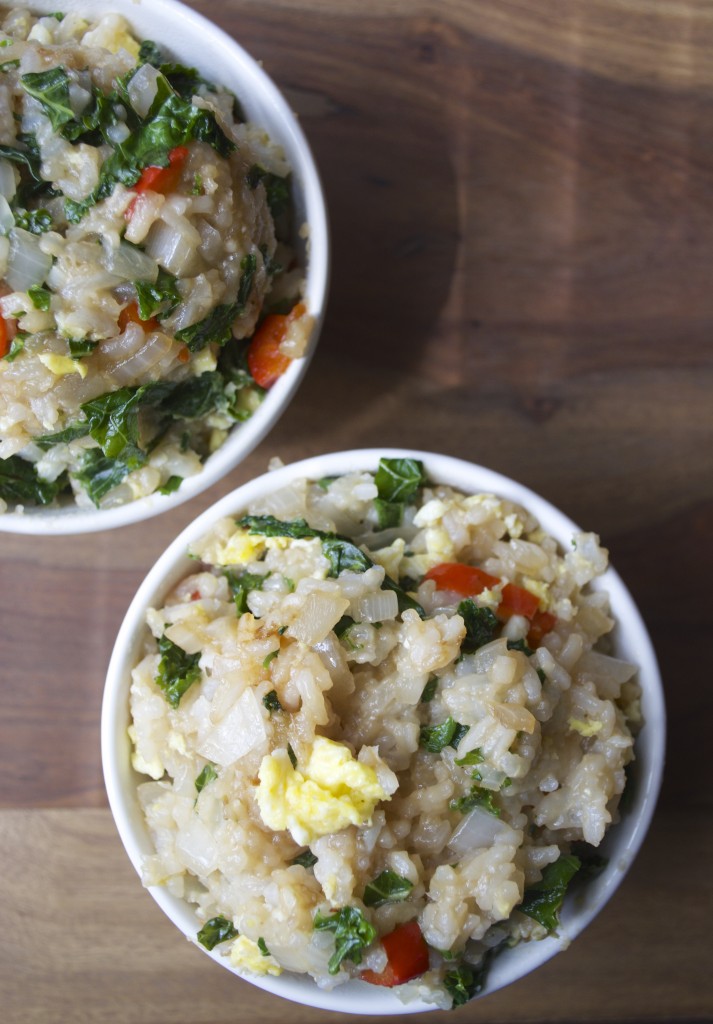 This is a great vegetarian meal by itself, or you could throw in shrimp or chicken for a tasty change up. Then of course, if you want to go all out you can make it with this Kung Pao Chicken for the ultimate Asian inspired feast!