What can be better than potatoes, bacon, ranch and cheese?! All the things you love about a Loaded Baked Potato in Pizza form!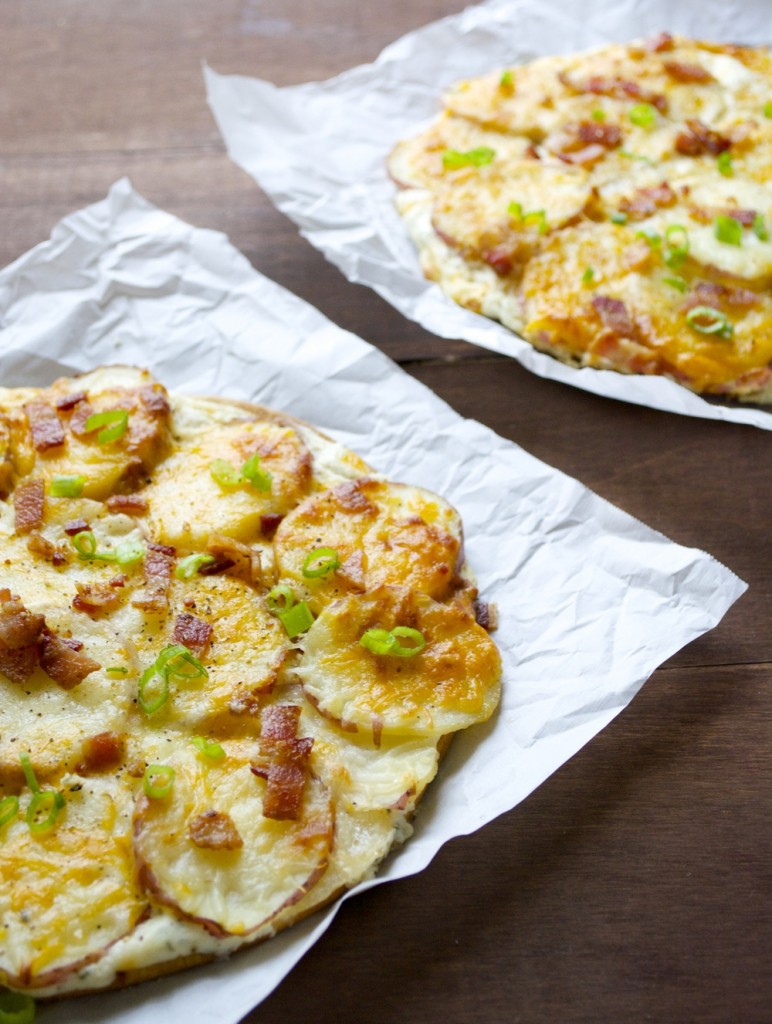 I have recently taken up running.
Before you roll your eyes, let me clarify, that is not a humble brag to tell you how fit I am. Actually, it is the opposite. It is because I got married last year and wore a verrrryyyy teeny tiny tight wedding dress that is currently hanging in my closet staring at me.
The dress is actually haunting me to be totally honest with you. I lost weight before the wedding, not a ton, but we were getting married in Jamaica and there would be bathing suits, and summer dresses, and well you know, Pinterest got the best of me and I dropped a couple pounds. At the time, I don't remember it being difficult. It must have been that engagement bliss or something because I just kind of decided to lose weight and I did.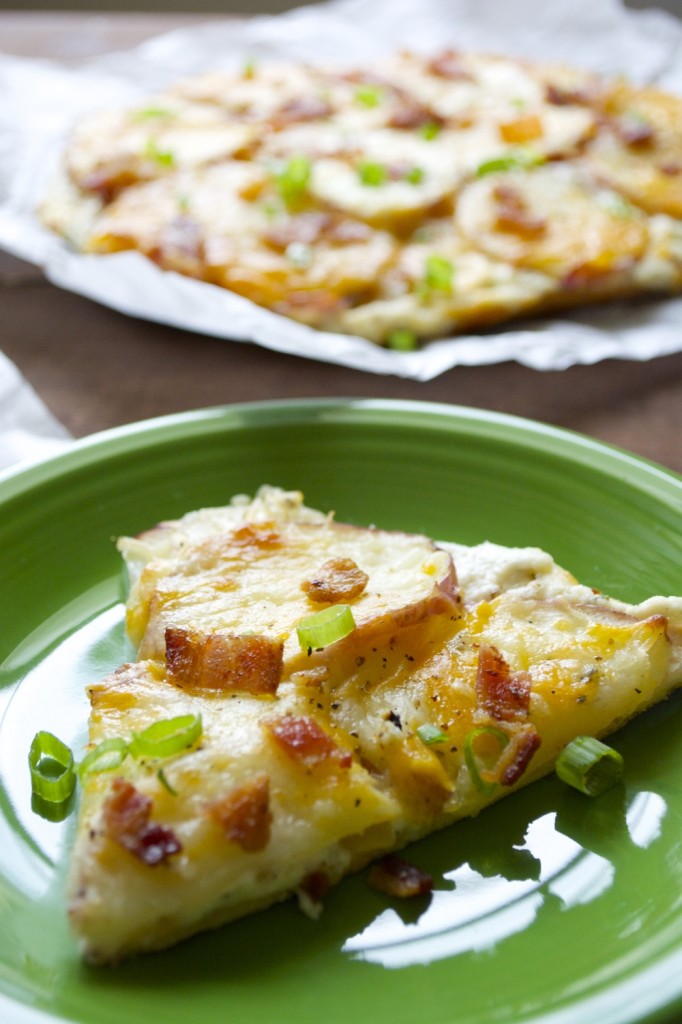 However, after the wedding I started this whole food blog thing and my life became a constant struggle between fitting in my skinny jeans and eating whatever I want. So, I decided it was time to get back to the gym.
I have taken up running….on the treadmill at the gym at least 3 days a week. I hate it. I mean, truly hate it. I watch the people around me who look like they belong on the front of a magazine running so smoothly and gracefully, the girls on either side of me have on super cute matching workout clothes, high pony tails, and have hardly broken a sweat. I am wearing soffe shorts ( at nearly 26 I think I am too old for them) and a tshirt from high school that is covered in paint, gasping for breath and running like Phoebe on Friends.
I will tell you one thing, It ain't cute.
Nevertheless, I keep trudging along. Albeit slowly, and very ungracefully.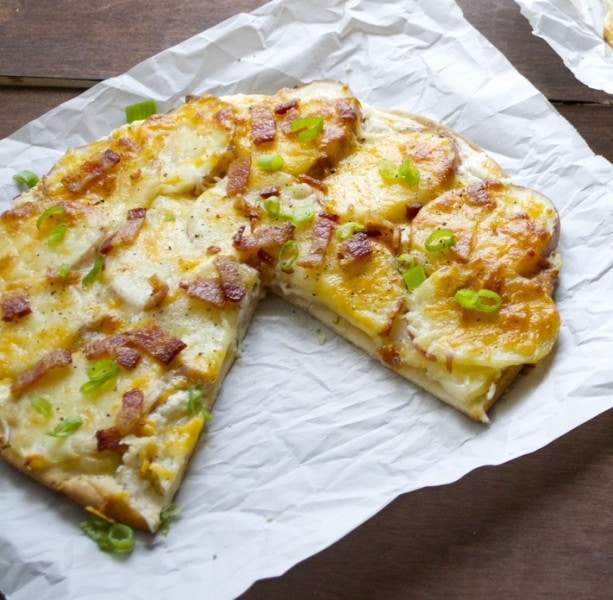 One thing that I have noticed since I have been running is that I can't get full. I feel like I am starving all of the time! So, I have gone a bit over board with our dinners lately. This pizza is one of my favorites, it has a creamy ricotta ranch sauce, topped with sliced onions and potatoes, covered in cheese and baked until it is gold and bubbly. Then topped with bacon and green onions. Basically, everything that is good about a loaded baked potato!
I know this Loaded Baked Potato Pizza isn't the picture of health, but hey, runners need carbs, right?! 😉

Don't forget! There are two great giveaways on the blog a $250 Amazon Gift Card and an iPad Mini! Follow the links and enter to win!