Chopped apples are piled high on the perfect pretzel crust and topped with rich dark chocolate and pecans.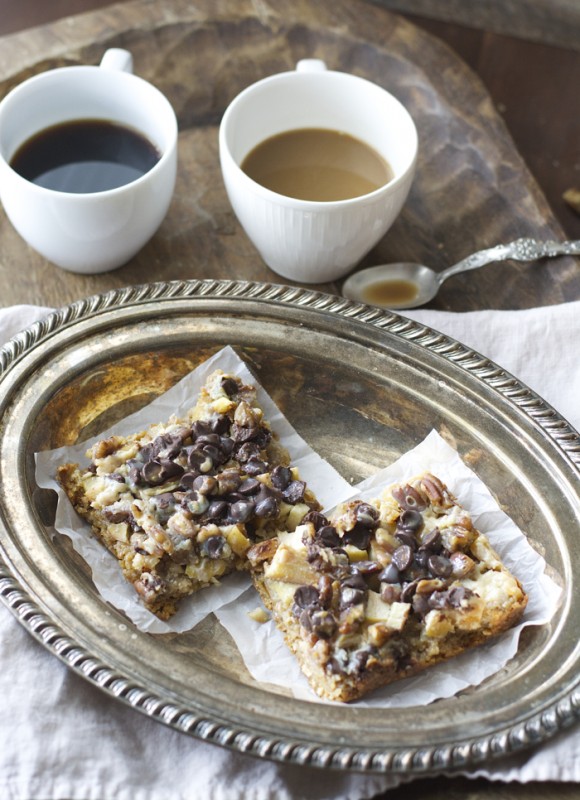 I actually don't make dessert often. We normally have some granola or some sort of homemade snack bar around our house for those times when you need to satisfy your sweet tooth, but real dessert? It is pretty rare around here. However, on those few occasions I do make a dessert I go all out! I am talking oosing, melted chocolate, loads of fluffy frosting, the works!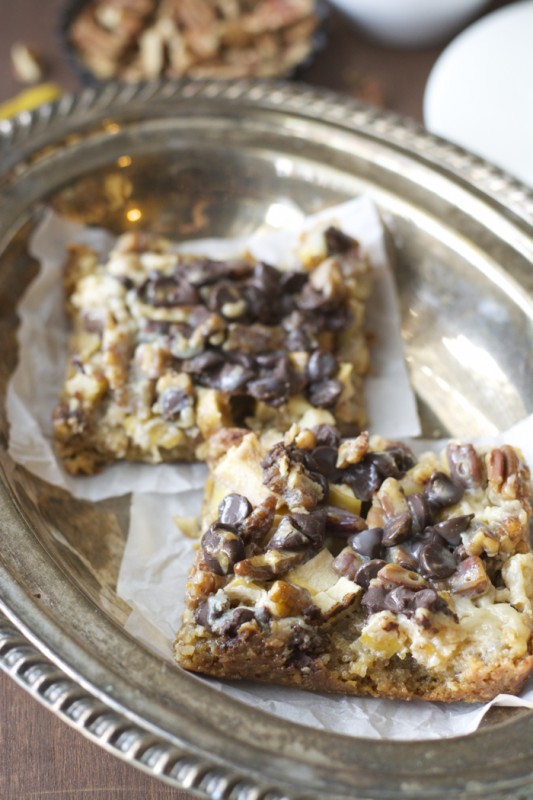 A few Fridays ago I got home and had this uncontrollable urge for chocolate! Not just chocolate, I needed a combo of rich dark chocolate and something salty. I am such a sucker for the salty and sweet combo! As I dug through my cabinets I hit the jackpot, gluten free pretzels, chocolate, pecans, and a few sweet Fiji apples on the counter. I got to work.
This was inspired by my favorite "Magic Cookie Bars" or maybe you call then "7 Layer Bars"? It is the recipe that has been on the back of the can of sweetened and condensed milk for ages. It includes a graham cracker crust, chocolate, coconut, and nuts. It was a favorite of mine growing up, so I took the same concept and put a fun apple spin on it.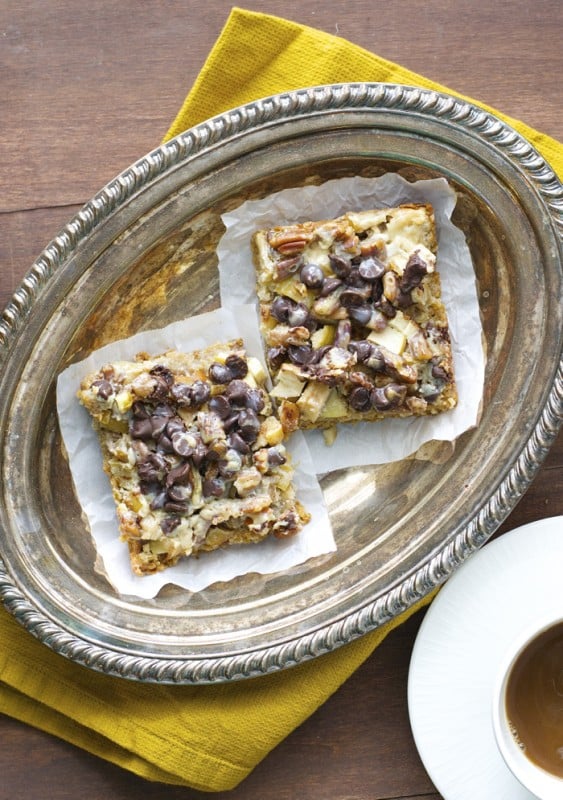 In a word, these bars are perfect. I know that is a high bar to set for such a simple recipe, but it has all the elements you need in a good dessert. A little salty, a crunch from the apples and pecans, and a whole lot of sweet.
So pour yourself a cup of coffee and enjoy! I bet you can't eat just one!
Check Out These Other Delicious Desserts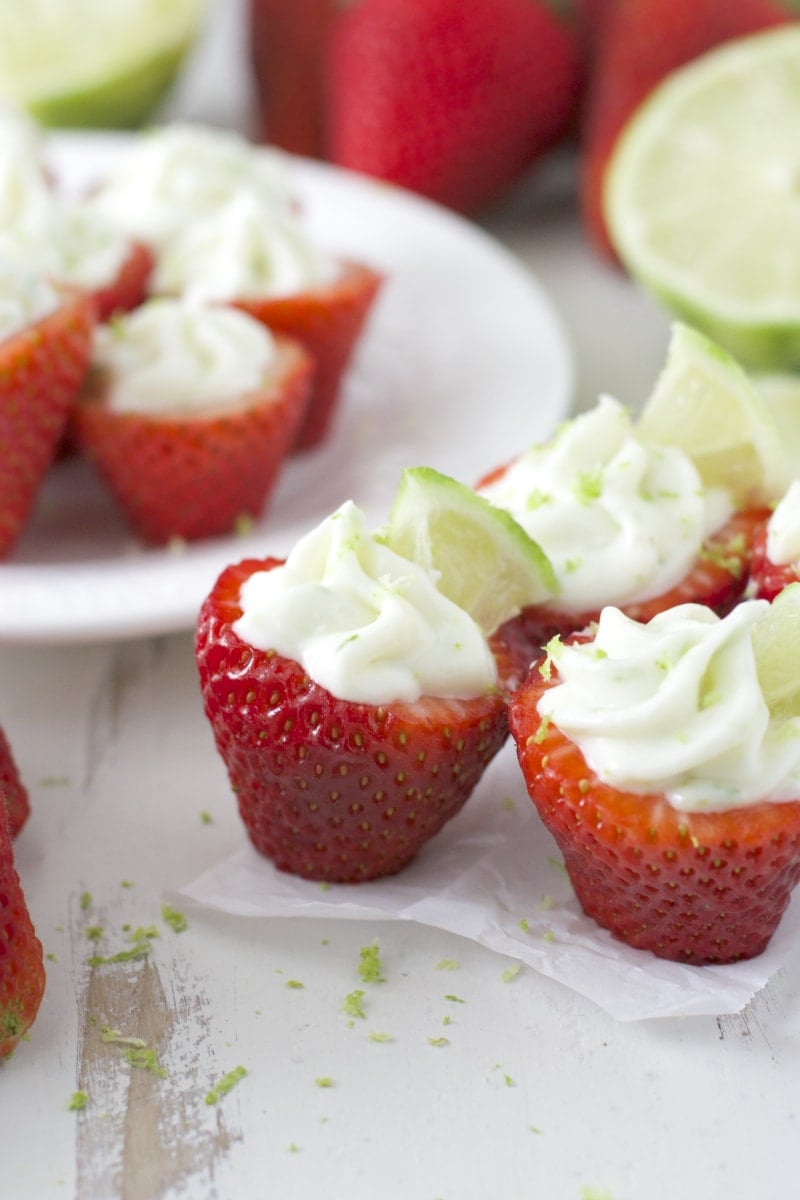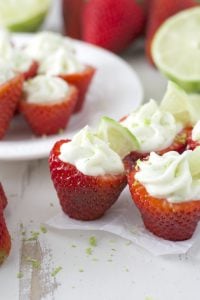 Key Lime Pie Stuffed Strawberries
Raspberry Frozen Yogurt with Dark Chocolate Chunks