So, it is Monday again. In case you missed how I feel about this particular day of the week you can read about it here. I felt this super easy, super flavorful side dish was only appropriate to share on a day most of us probably feel like smashing things when the day is done.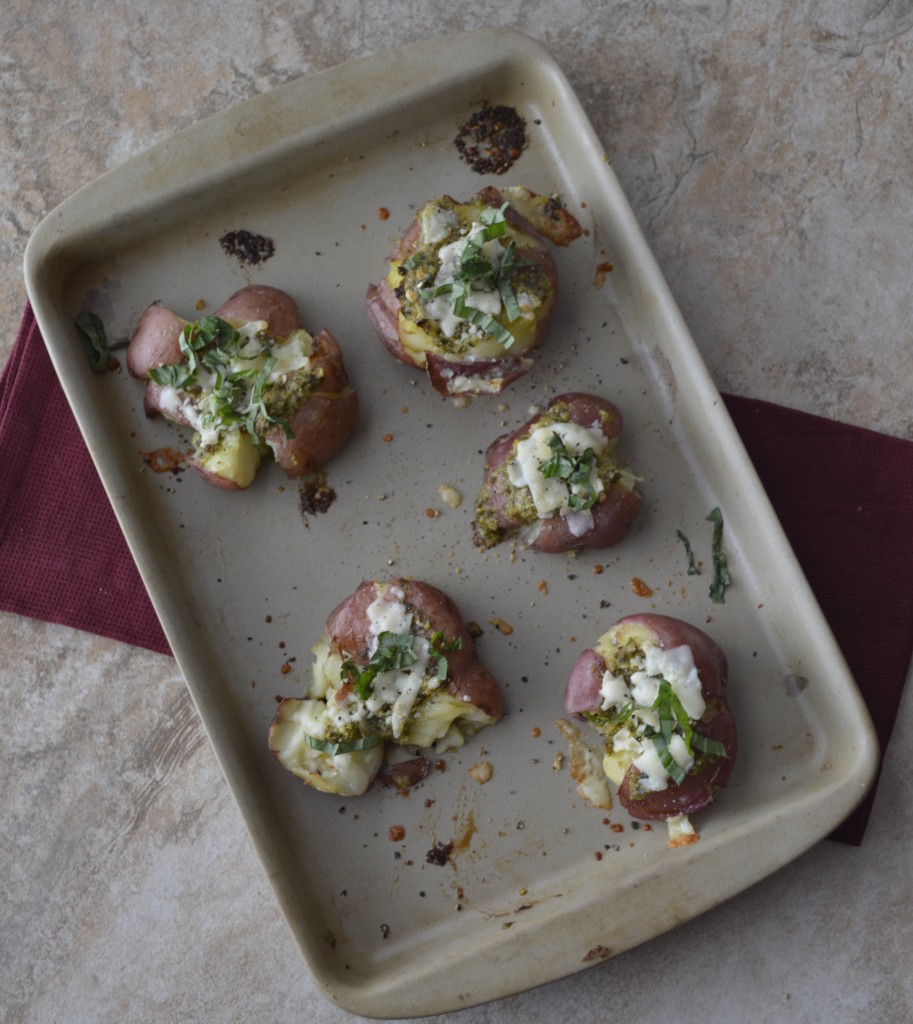 This is a twist on the smash potato, also called crash potato recipe that has been floating around Pinterest for a while. The process is pretty simple, boil some little red potatoes until tender, crank your oven up so it is super hot, smash the potatoes on a cookie sheet, bake until crisp. We tried this and liked the method but it didn't have much flavor. So, I kicked it up a notch with some pesto, parmesan, and fresh basil. So much better. The outside is crisp and covered in warm pesto with meaty cheese while the inside stays soft and fluffy.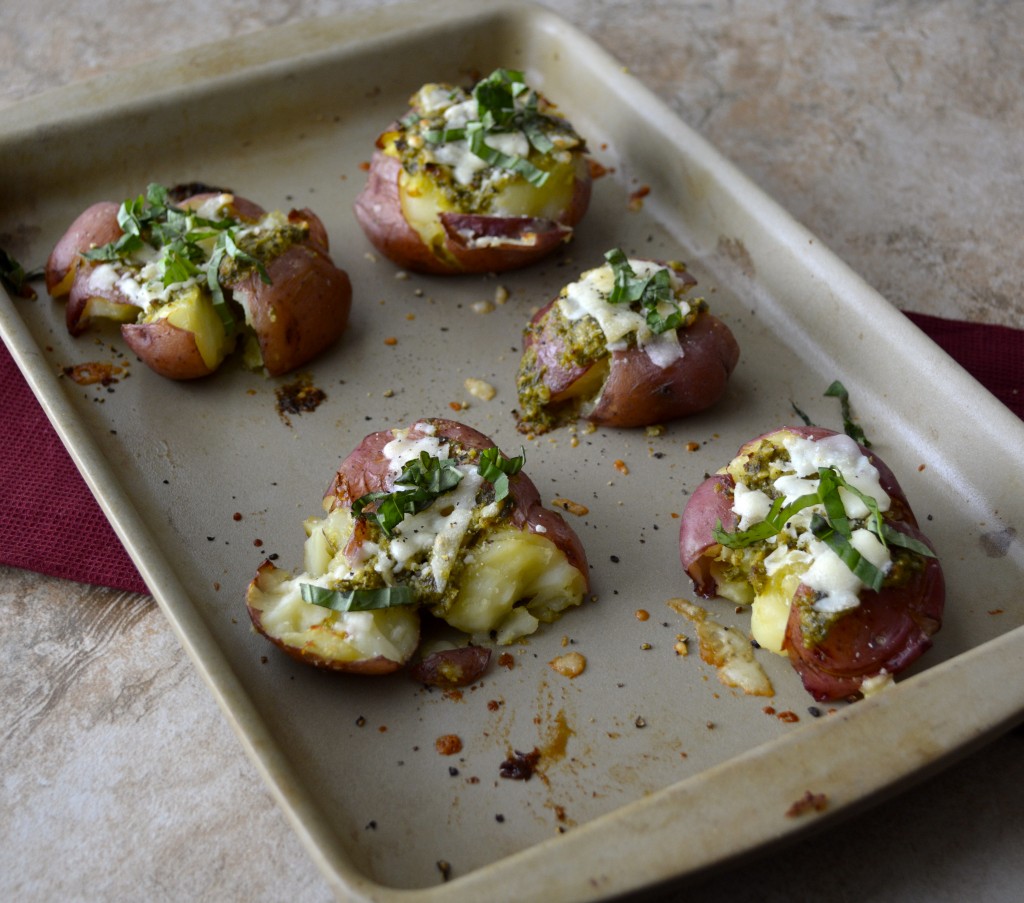 This is a really good side dish to have in your repertoire because it can easily be made to feed a lot of people, can be made pretty quickly and it doesn't require a lot of ingredients.
Try these other easy side dishes!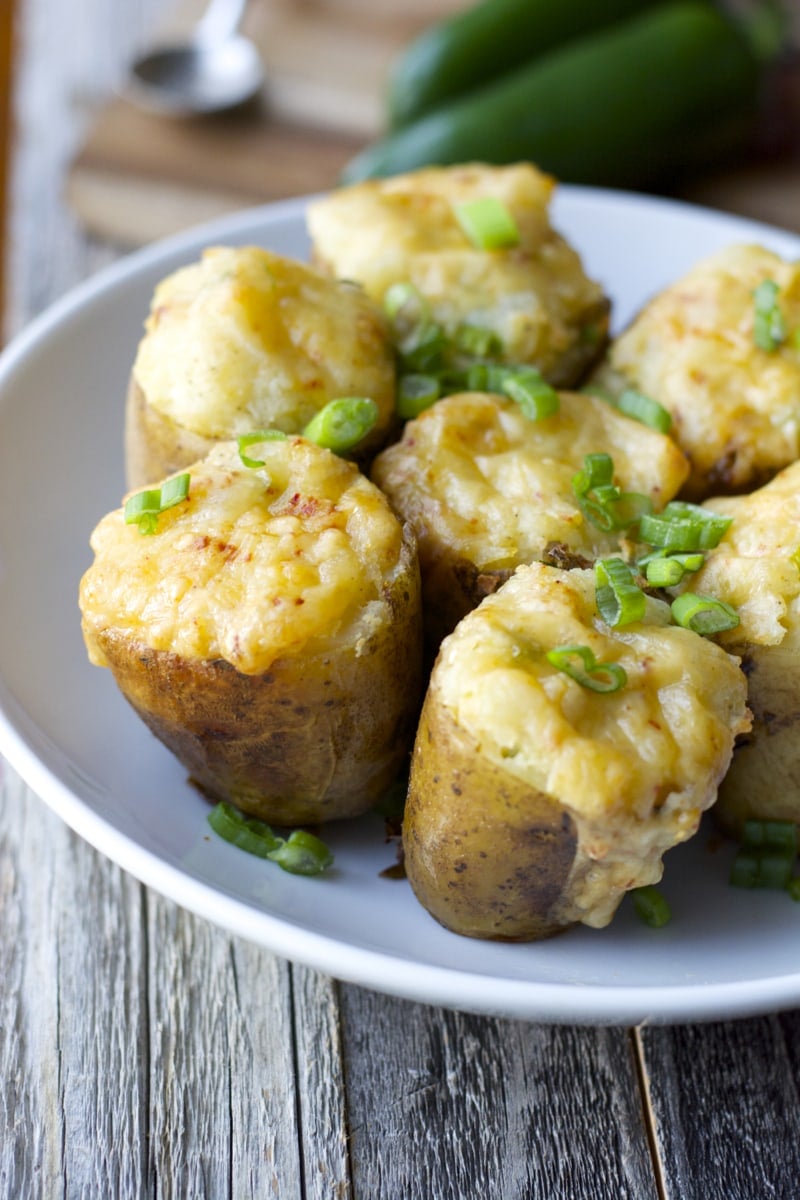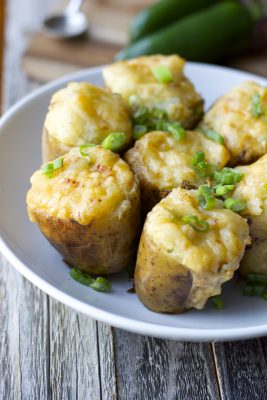 Gouda and Jalapeno Stuffed Twice Baked Potatoes