This Pumpkin Spice Latte Granola is a healthy, crunchy, caffeine filled version of your Starbucks favorite! Ready in just 2o minutes and packed with flavor!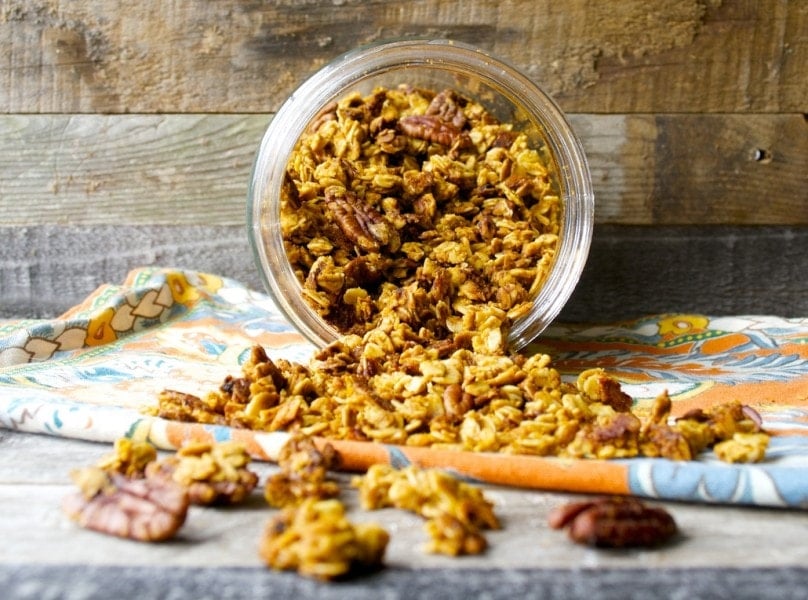 In my never ending quest to cram as much caffeine as possible into my granola I have created a gem of a recipe.
World, meet Pumpkin Spice Latte Granola. You will wonder how you ever lived without it!
To be fair, this was sort of an accident. I have been feeling rather uninspired lately and was having a hard time thinking of things to share with you. I needed to create some recipes for the blog, but since my creative juices were not yet flowing I opted for our trusty, Mocha Granola recipe. I turned the oven on, got out a mixing bowl, the coconut oil, the honey, the oats, and as a I reached into the cabinet to grab the espresso powder I saw a can of untouched pumpkin.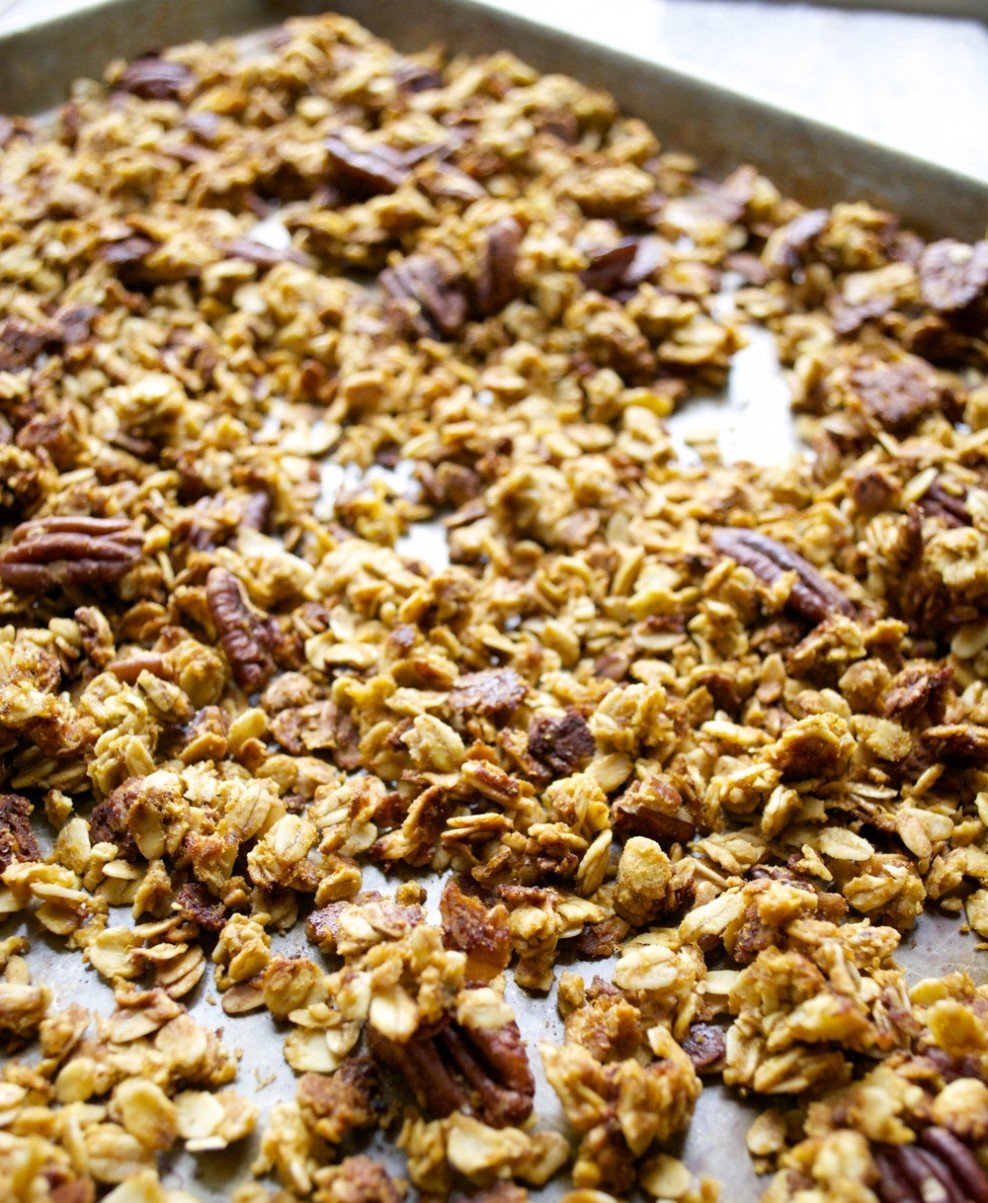 And just like that, plans were changed. Dare I add pumpkin to my trusty recipe?!
When in doubt always, always add pumpkin, I say 😉
The rest is history my friends. We devoured this in less than two days. TWO days! It does not have an overwhelming pumpkin or coffee flavor, rather a perfect blend of the two. It really does taste very close to an actual Pumpkin Spice Latte, but of course in a more convenient, less expensive form!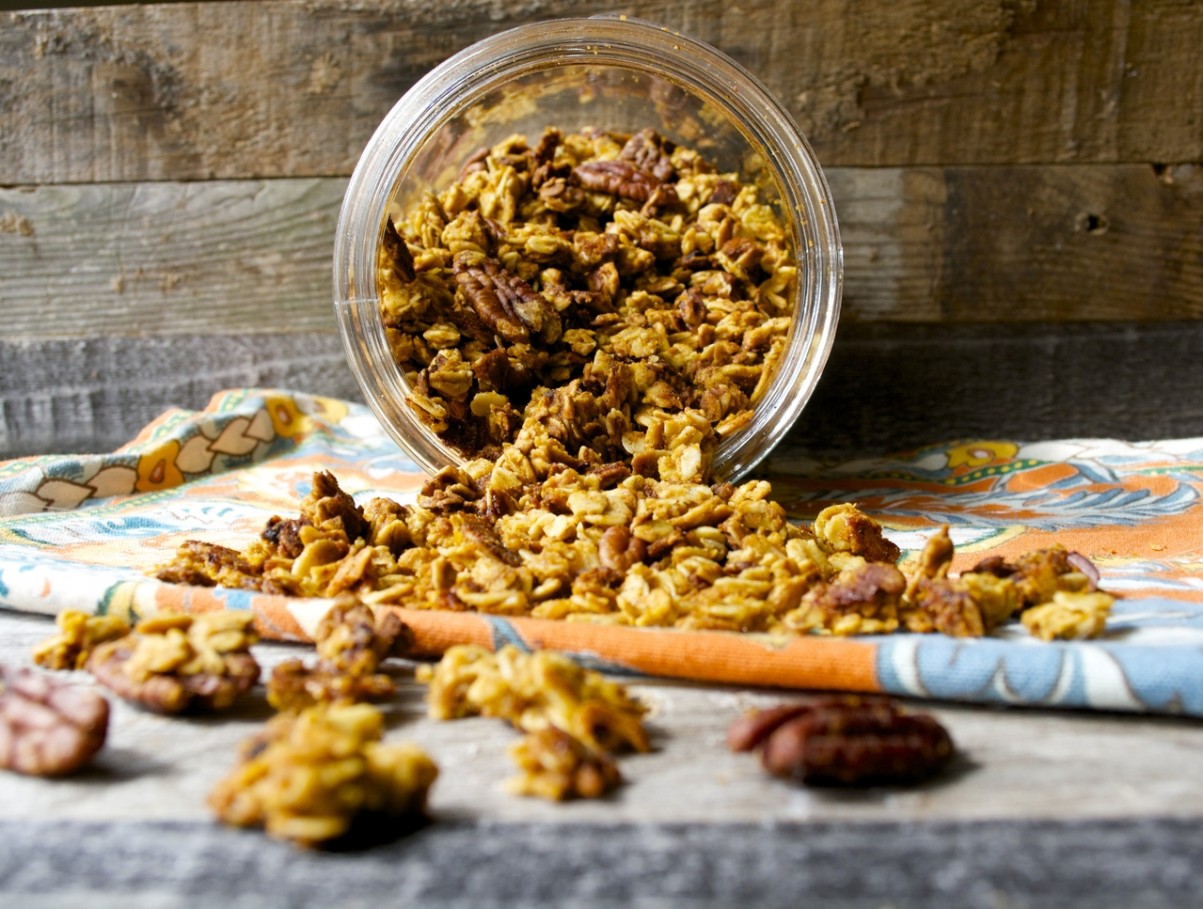 This is seriously the most perfect, healthy, fall snack! You will absolutely love it if you try it!
Check out these other awesome granola recipes!