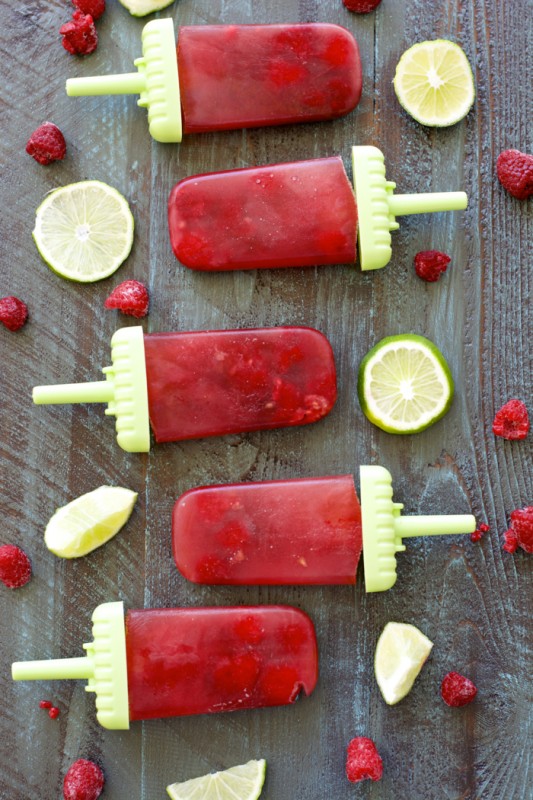 I am from the South. There are some signature things that this area is known for, an affection for front porch sitting, a deep love of biscuits and gravy, and sweet tea. Iced sweet tea to be exact, so sweet you'd likely mistake it for syrup.
Because iced sweet tea is the beverage of choice here I did not grow up with an appreciation for hot tea. Actually, hot tea was that annoying obstacle you had to overcome in order to get cold tea! So I did not know the wonders of green tea, chai, Earl Grey, or other fancy teas until I was much older.
Boy, was I missing out!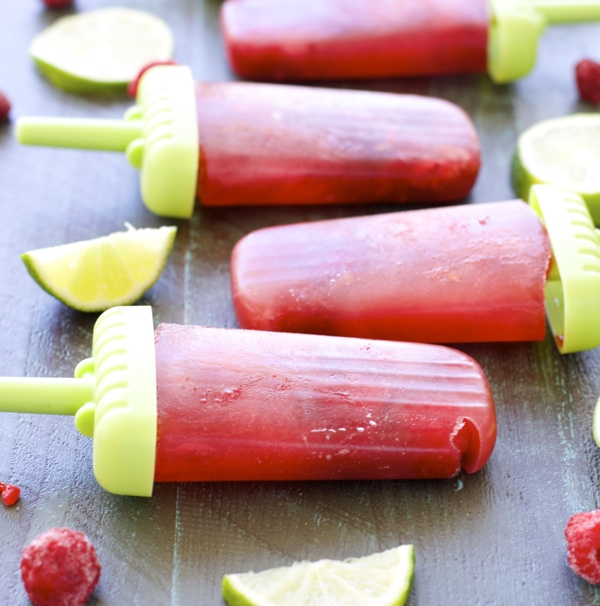 These Raspberry Green Tea Popsicles are perfect for this time of year. They are definitely on the lighter side of things so you can indulge in a nice cold sweet treat without all the calories of a big ice cream dish. These Popsicles  have a double dose of raspberries because you add raspberries to the tea while it steeps so it has that beautiful red color and then an extra dose of raspberries right in the Popsicle molds.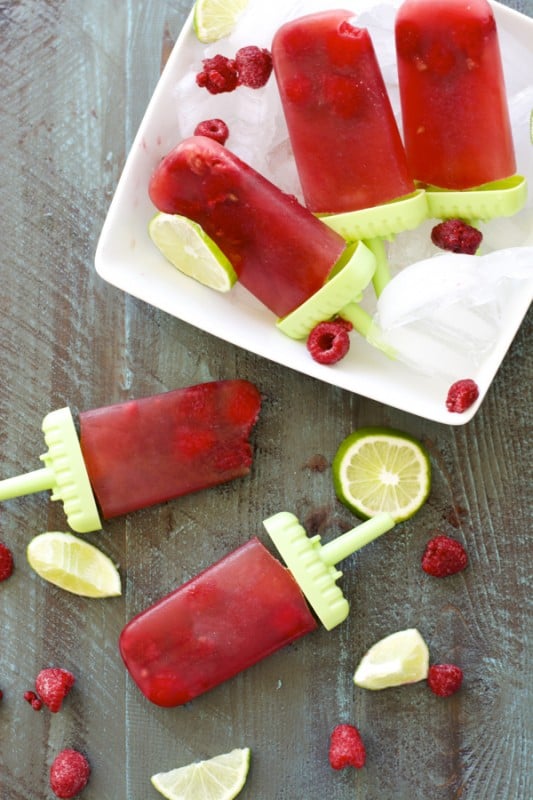 These Raspberry Green Tea Popsicles will be your new Spring addiction!
Raspberry Green Tea Popsicle
Ingredients
2 1/4 cup water
6 Bigelow Green Tea Bags
1/4 cup sugar
1/2 cup raspberries
2 teaspoons key lime juice
Instructions
In a small sauce pan bring the water to a boil.
Remove pan from heat and add the tea bags, sugar, 1/4 cup of raspberries and lime juice. Stir well.
Let steep for 7-8 minutes.
Remove tea bags from the tea. Pour the mixture through a mesh strainer to remove the raspberry seeds.
Place the remaining 1/4 cup of raspberries directly in the molds, carefully pour the tea into each mold, place handles firmly in the molds.
Place in the freezer and freeze at least 12 hours.
7.8.1.2
199
https://www.maebells.com/raspberry-green-tea-popsicle/