Salted Caramel Mocha Granola has all of the flavor of a Starbucks favorite! Just a few simple ingredients for this delicious sweet and salty snack!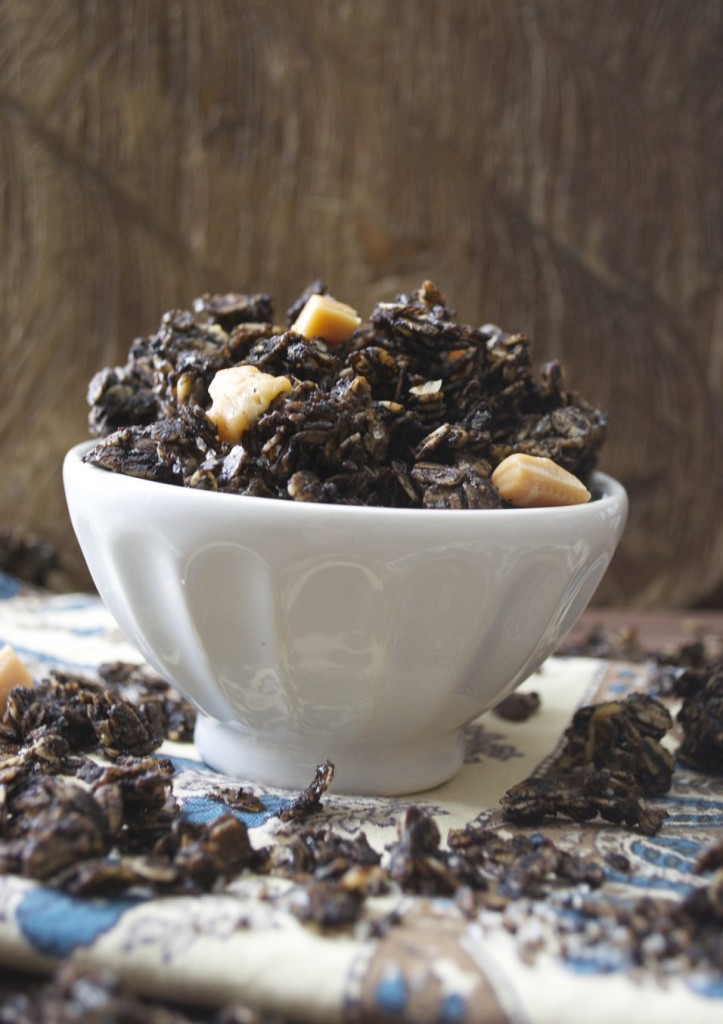 I am kind of the queen of granola in case you haven't noticed. It is quickly becoming my favorite thing to play around with in the kitchen. I love how quickly it comes together and the endless variations of add ins and flavor combinations, but most of all I like having easy, delicious snacks around the house.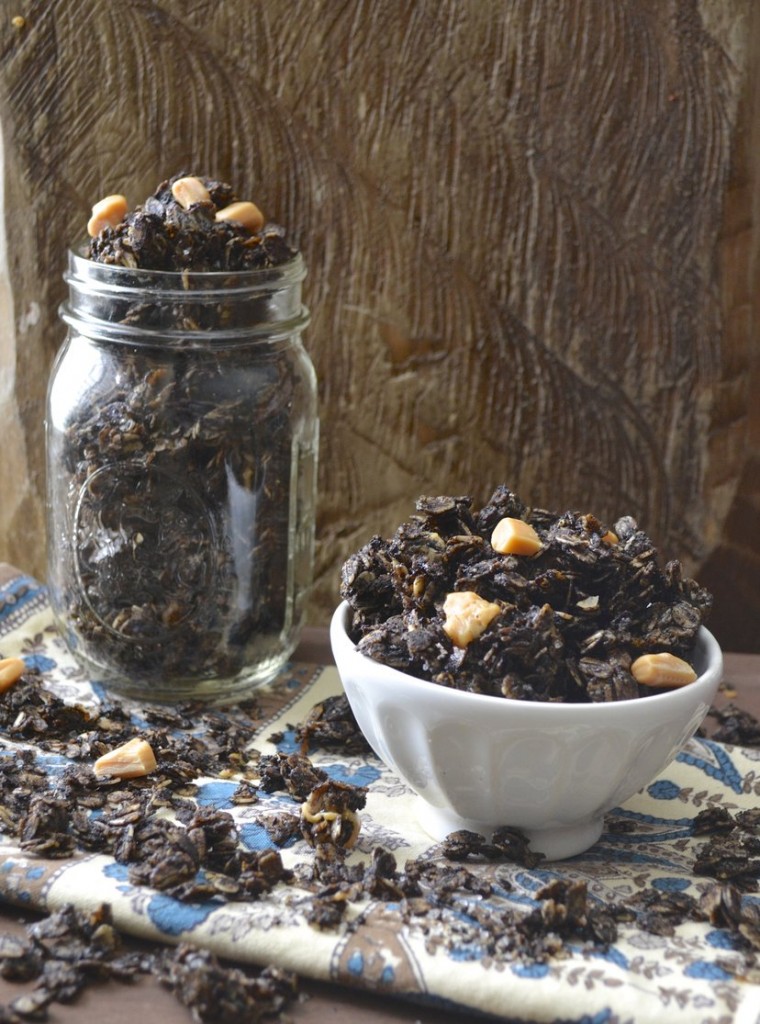 My Mocha Granola recipe is our go to, but I decided to try putting a new spin on it. Last year around the Holidays I tried a Salted Caramel Mocha from Starbucks and was totally hooked. I rarely go for a super rich, chocolatey coffee drink, but this was basically heaven in a cup. All of my Starbucks gift cards from Christmas were gone in like a week, and my skinny jeans were feeling a little too tight. Luckily, it is not offered year round!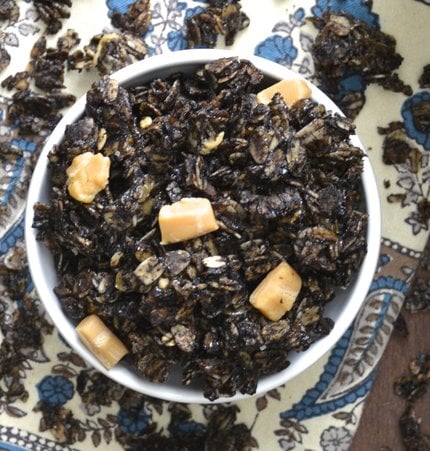 Once the idea for Salted Caramel Mocha Granola got in my head it was pretty much all I could think about. I thought of a couple different ways to approach it like adding a caramel sauce or making granola clusters with caramel in the center, but eventually simplicity won out and I settled on adding chunks of caramel in the granola and topping it with course sea salt.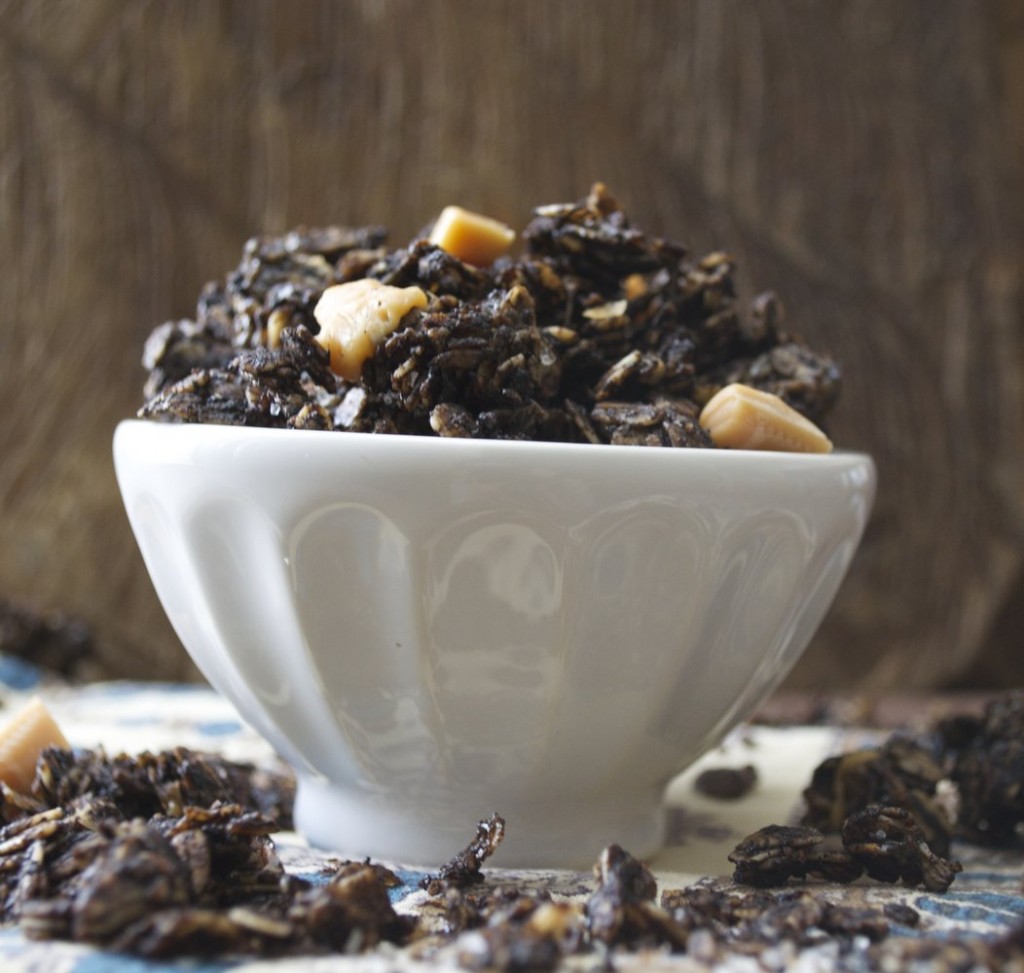 Yum. Just yum.
This is the perfect afternoon pick me up or great over ice cream and yogurt! Give this a try, you won't be sorry!