Homemade candy has never been easier! Chocolate, homemade sun butter, and salted caramel come together for the perfect balance of salty and sweet!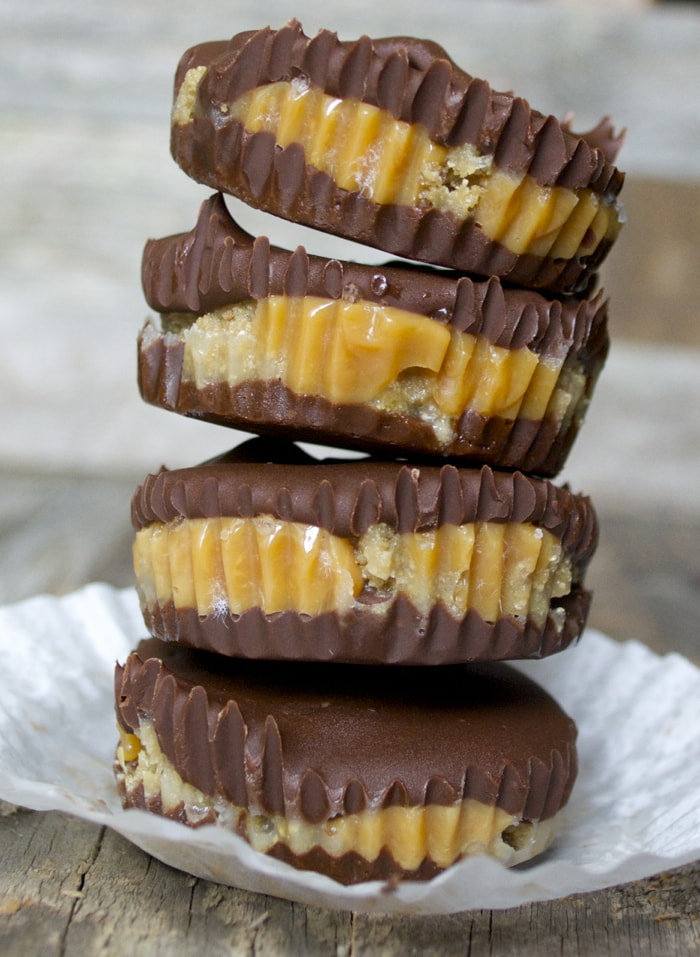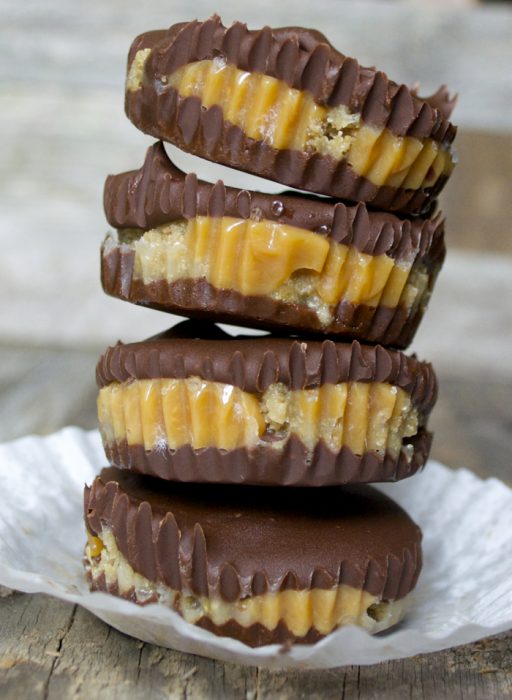 Since Halloween is right around the corner and I don't have children I have absolutely zero candy coming my way. Zero, nada, nothing.
Of course I could go to the store and pick up a gigantic bag of chocolate but I would regret it and wonder why I am eating chocolate instead of celery or something. However, I am a food blogger, which means I can totally make candy in honor of Halloween and there is nothing wrong with that. Right?!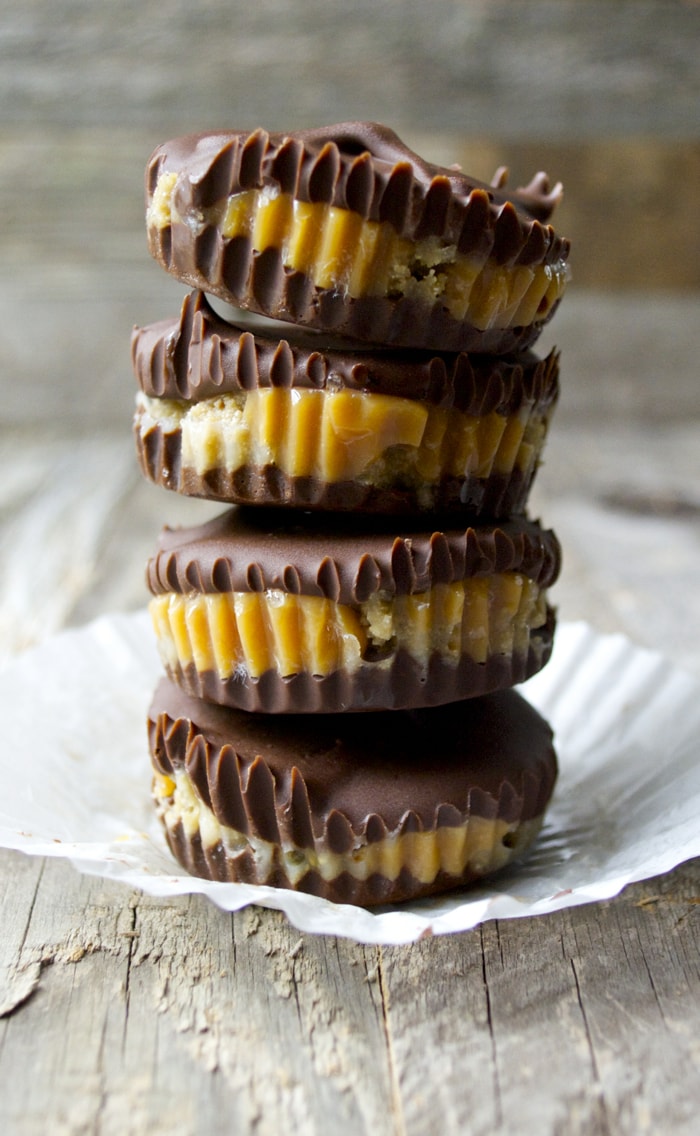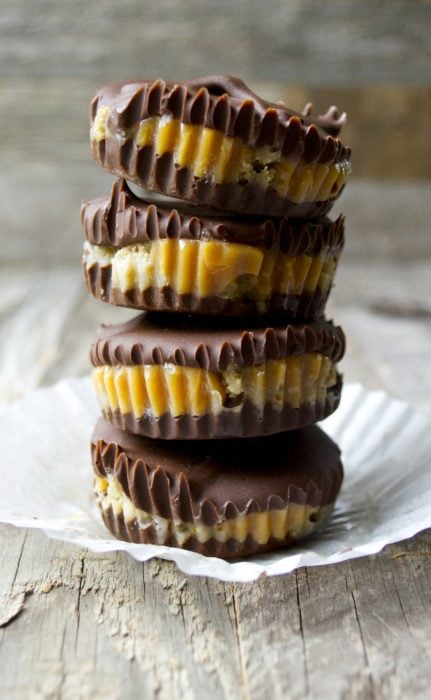 I am bringing you these easy, delicious Sun Butter Caramel Cups! They are really easy to customize to your own preferences, and make great little gifts for special occasions. You start by dropping a layer of melted chocolate in muffin tins, top it with homemade sun better, a little melted caramel, a pinch of sea salt and another layer of chocolate. How easy is that?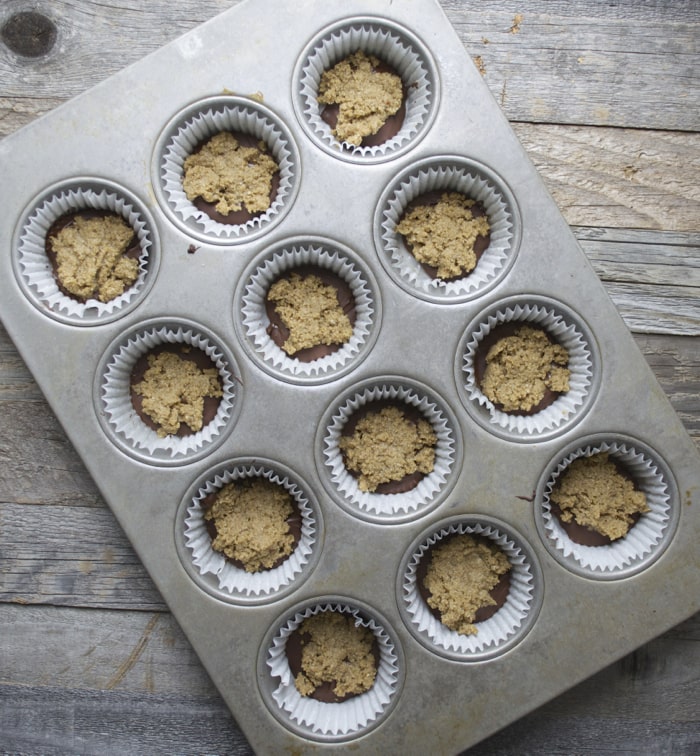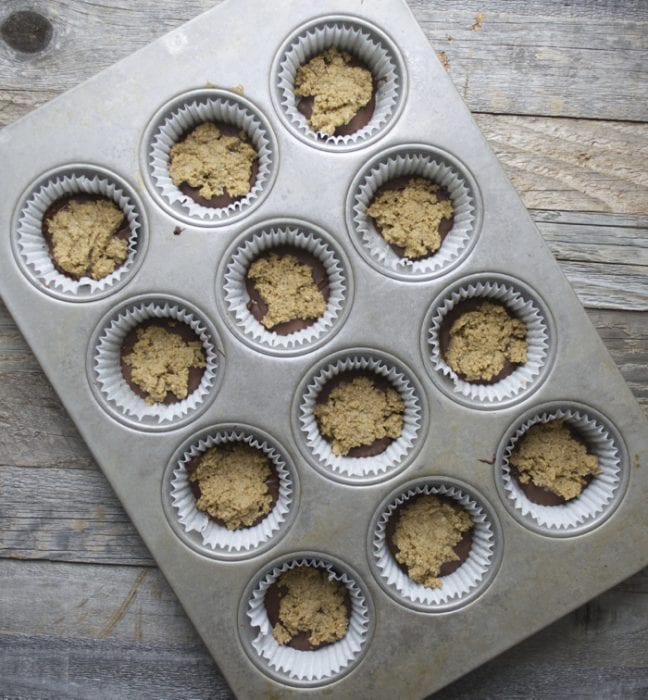 I used standard muffin tins but in the future I would use mini muffin tins instead because these little cups are wonderfully rich and a little goes a long way. But if you are a "go big or go home" kind of person make the big cups!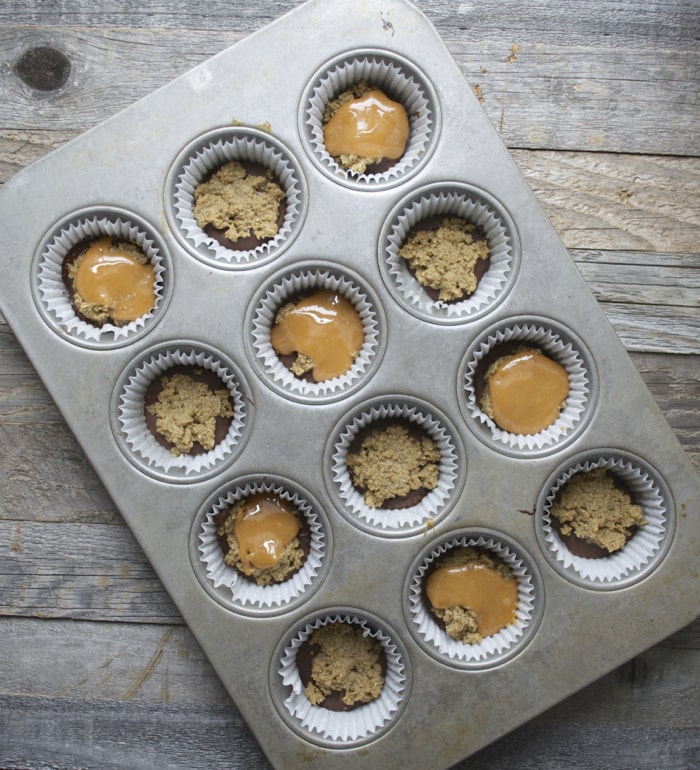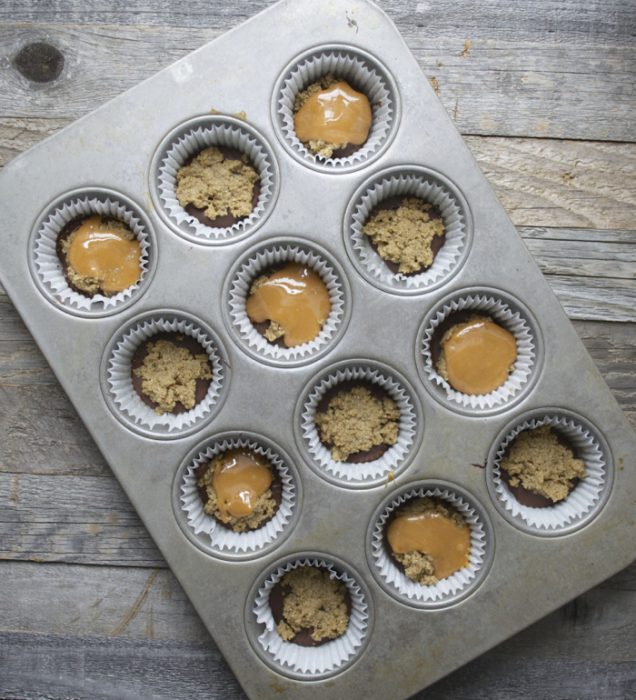 These would make great gifts for the Holidays, just stack them into cute little gift bags and tie with a ribbon, or gift in mason jars!
More Delicious Desserts!
Salted Caramel Mocha Cheesecake