Crispy nachos are topped with fresh avocado, sweet peppers, tuna and lime juice! These healthy and easy Tuna Nachos are the perfect easy weeknight meal!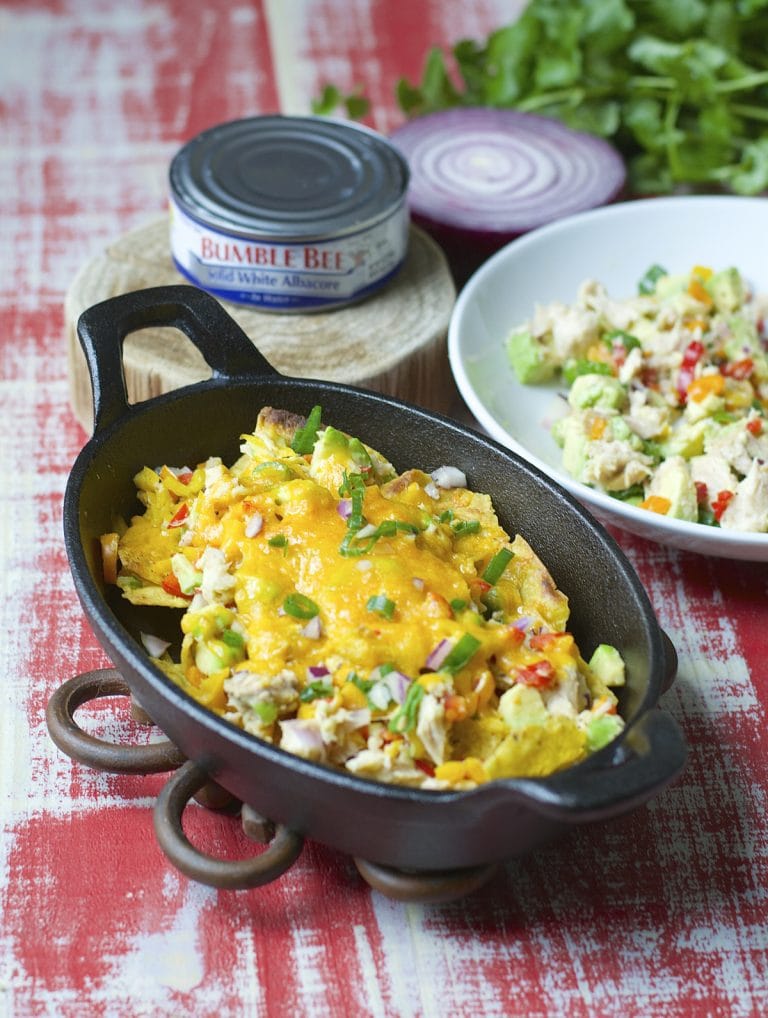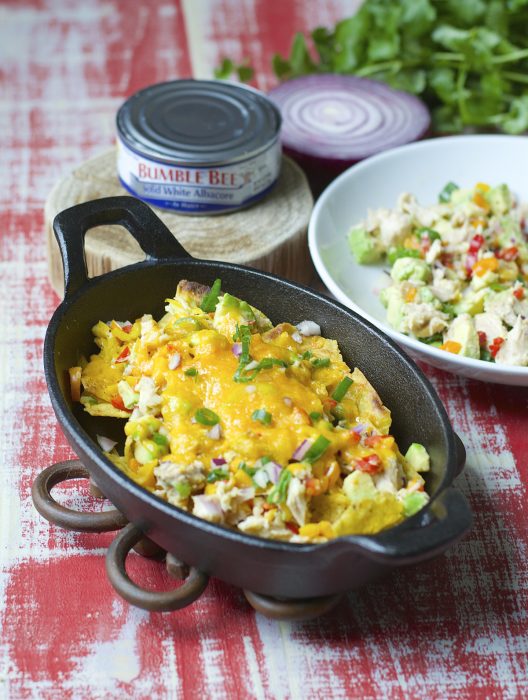 Nachos are a big deal in our house. Back when we were in college, we would have to get extremely creative the day or two before pay day. Oh, the good ole days.
We would scavenge the cabinets every other Thursday and scrape together dinner. It was almost always nachos because you could use half a bag of tortilla chips, a can of beans and some odd and end vegetables and voila! You have dinner!
Over the years our variety of nachos has improved considerably! We enjoy Shrimp Nachos, Jerk Chicken and Sweet Potato Nachos and these insanely easy Tuna Nachos! You can never go wrong with a big plate of nachos.
This easy and healthy dinner includes Bumble Bee® Solid White Albacore in Water, chunks of fresh avocado, diced sweet pepper, cilantro, green onions and lime juice! And there you have it! A fun, easy twist on an old classic!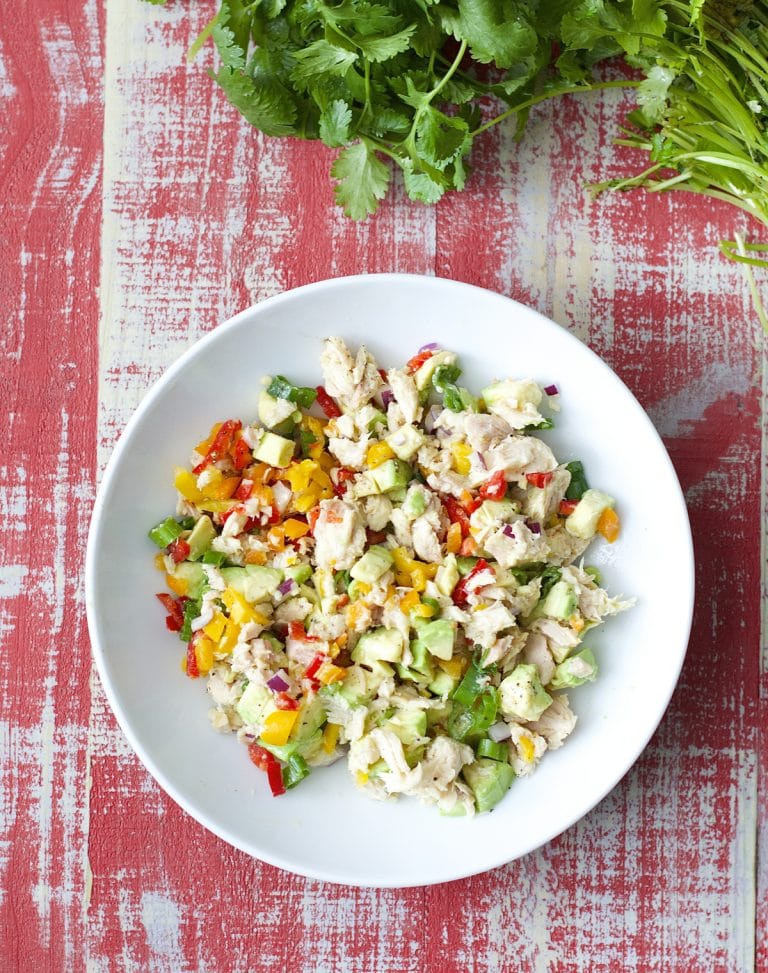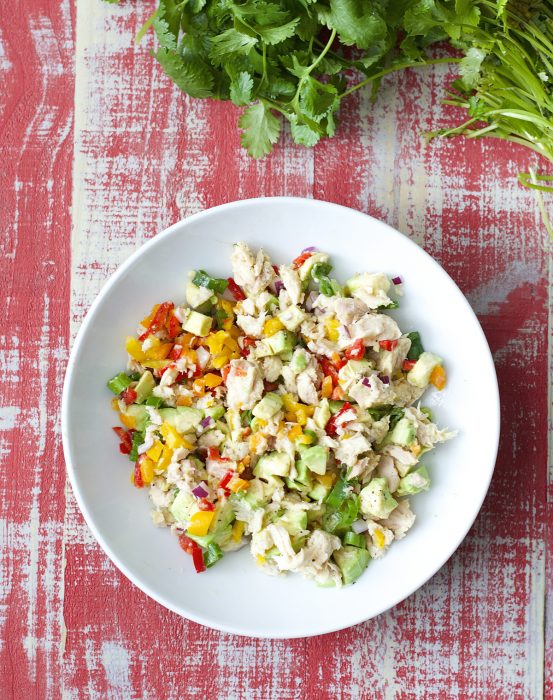 Ingredients for Tuna Nachos
As always, this is a quick overview of the ingredients needed for Cheesy Tuna Nachos. For the complete recipe, just keep scrolling.
Bumble Bee® Solid White Albacore in Water
Avocado- Be sure your avocado is fresh.
Sweet pepper- A bell pepper is fine here as well.
Green onions- Chopped
Red onion- Diced
Lime juice
Salt
Pepper
Tortilla chips- Tortilla chips are gluten free, so they're always a staple in our house!
Sharp cheddar cheese- If you prefer a Mexican blend or a pepper jack, that would also work well here.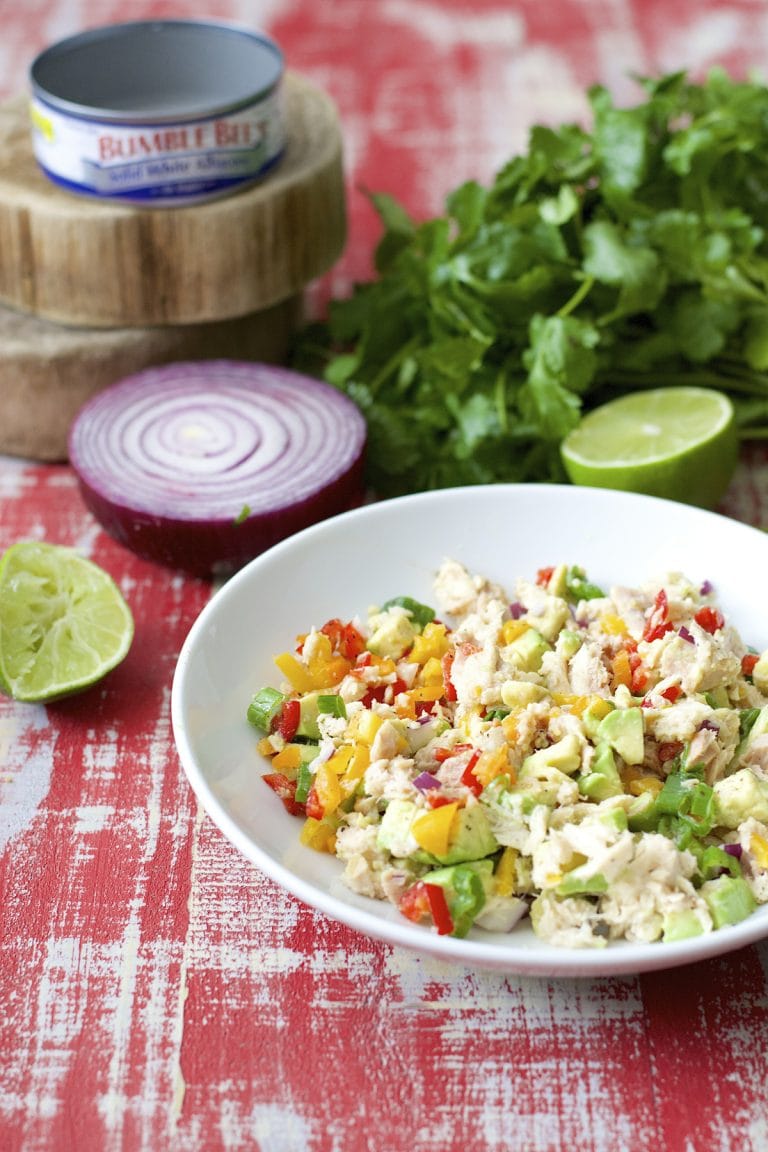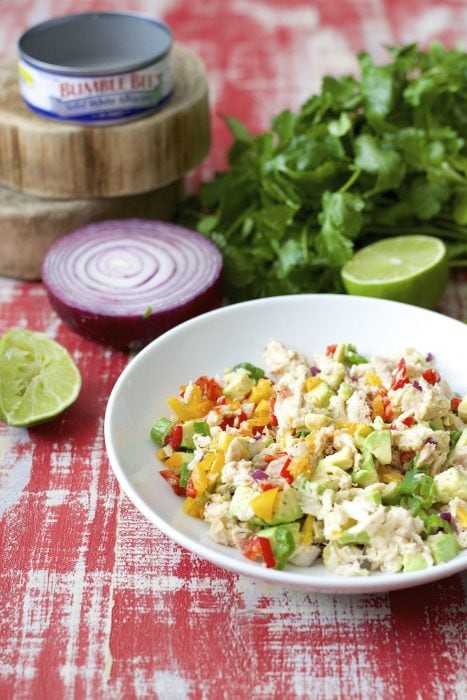 One of the best things about this recipe is how easy and inexpensive it is! These Tuna Nachos also come together in a snap. There is virtually no prep work other than chopping a few veggies.
Just combine your tuna, vegetables and squeeze a little lime juice and salt and pepper and you have your toppings! You can also stuff this in a wrap or make a quesadilla if you don't have tortilla chips on hand.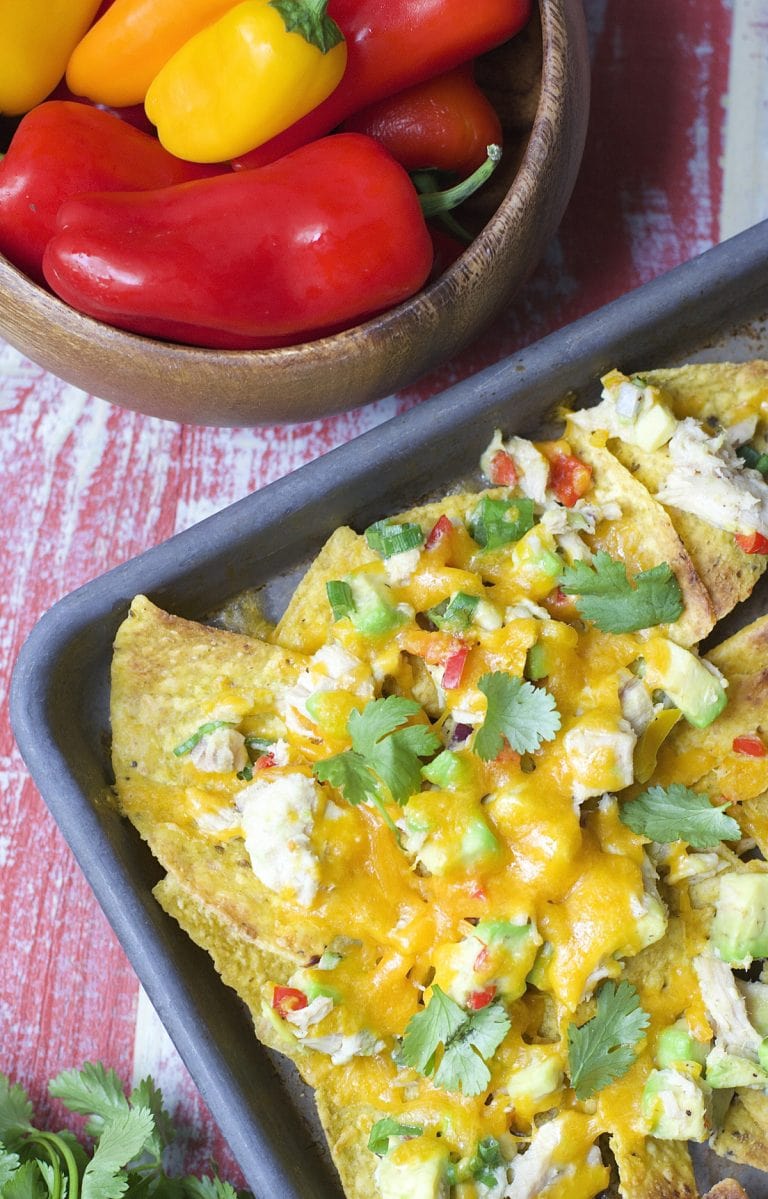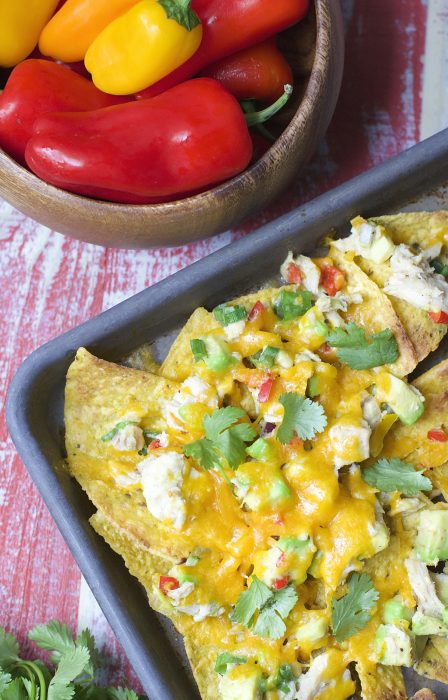 Why we prefer Bumble Bee Tuna for Tuna Nachos
With a firm texture, light color and fresh taste – Bumble Bee® Solid White Albacore is the perfect ingredient to deliciously enhance almost any recipe, adding a variety of nutrients – including lean protein, healthy fat and important vitamins and minerals.
Bumble Bee® offers responsibly wild caught Albacore that is delicious, versatile, high in protein and absolutely perfect as the main ingredient in any meal! For complete details on nutritional facts and to see all of the great products they offer visit their website. Try one of our many mouth-watering recipes and discover for yourself why Only Bumble Bee Albacore Will Do™.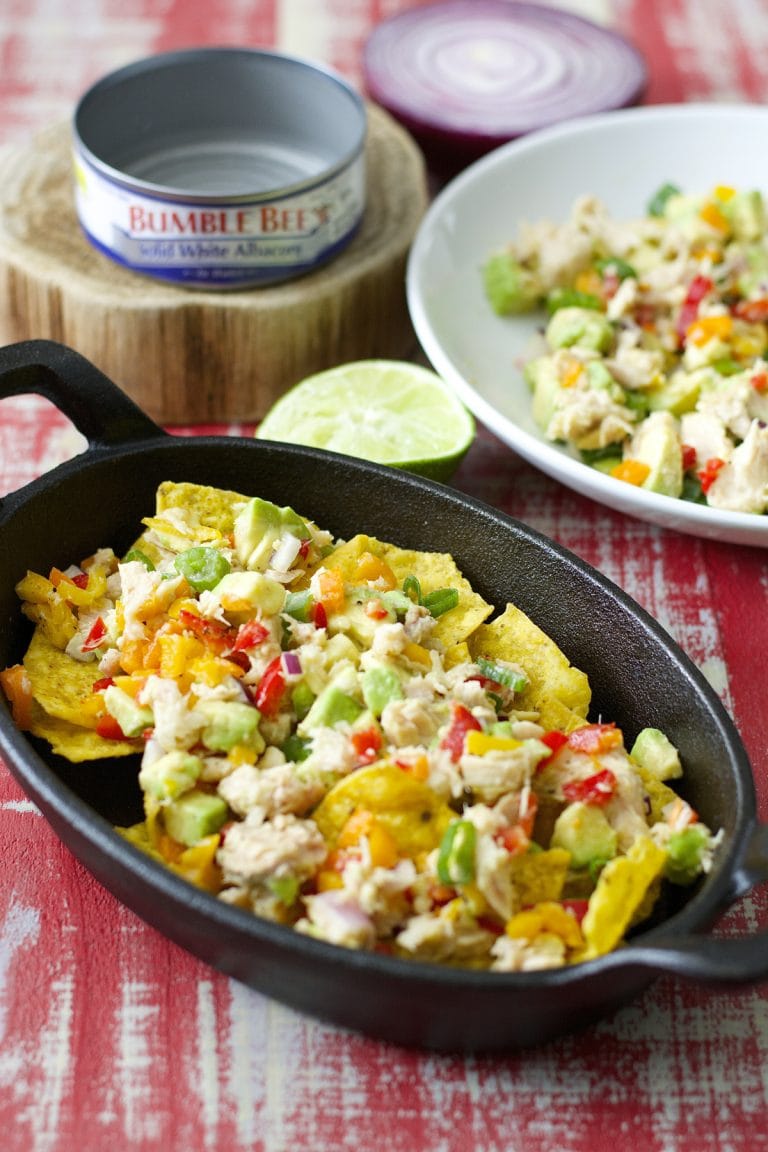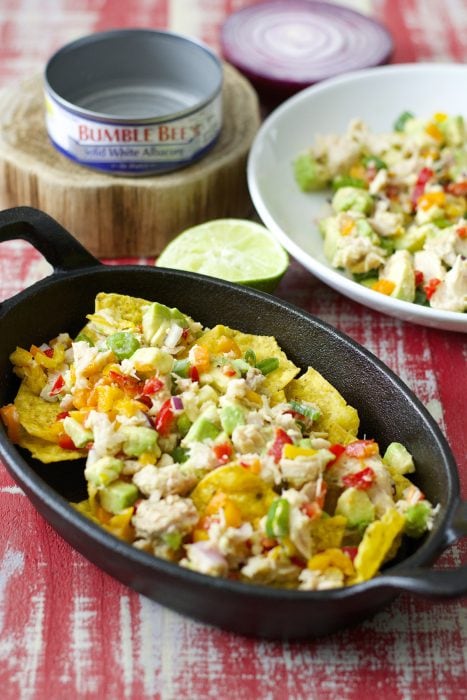 How do you make Tuna Nachos?
These Tuna Nachos practically make themselves. The only prep is your veggies, and you're basically done! First, I gathered together my favorite Nacho toppings- avocado, bell pepper, green onions and red onions and chopped them up.
Next, put all of these together in a bowl with a can of Bumble Bee® Solid White Albacore in Water. Add lime juice, salt and pepper and mix well. Spread a layer of tortilla chips onto a baking sheet in an even layer and top with your Tuna mix.
Add some sharp cheddar on top of it all and pop your baking sheet into the broiler for 30 seconds to one minute- watch carefully! You just want to keep the sheet under the broiler until the cheese is melted. Voila! Your Tuna Nachos are ready to be inhaled!
How to Store and Reheat Tuna Nachos
To store, I recommend placing these nachos in a single layer in a glass or plastic airtight container and place in the fridge. These Tuna Nachos will stay fresh for up to two days. The chips will lose a bit of their crunch, but the nachos will still be delicious!
To reheat, I would use the oven. Simply put your nachos back onto your baking sheet and preheat your oven to 350 degrees. Warm for ten minutes or until your desired temperature has been met.
Other Easy Dishes
I was selected for this opportunity as a member of Clever Girls and the content and opinions expressed here are all my own.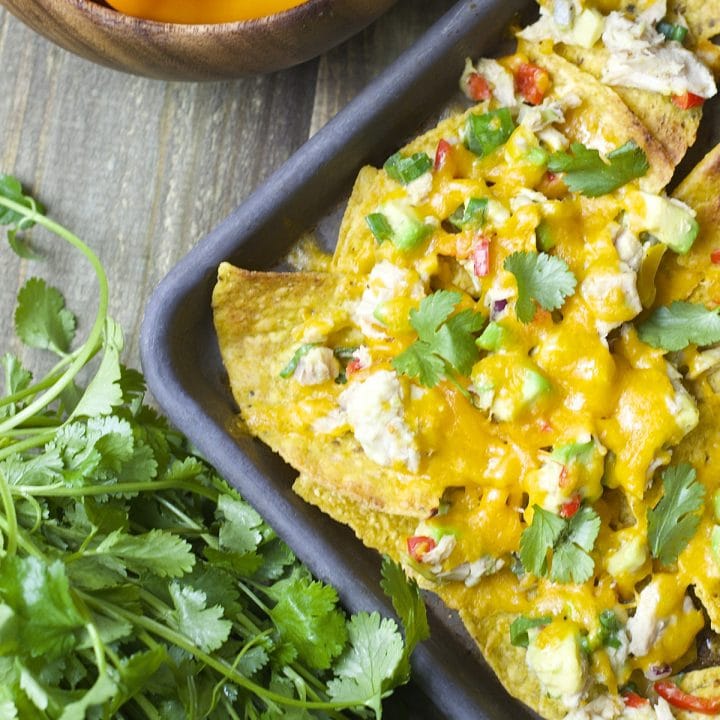 Tuna Nachos
Crispy nachos are topped with fresh avocado, sweet peppers, tuna and lime juice! These healthy and easy Tuna Nachos are the perfect easy weeknight meal!
Ingredients
1 (5 ounce can) Bumble Bee® Solid White Albacore in Water
1/2 cup chopped sweet pepper or bell pepper
2 tablespoons chopped green onions
1 avocado, pitted and chopped
2 tablespoons chopped red onion
1/2 lime, juiced
Salt and pepper to taste
4-5 cups tortilla chips
1/2 cup sharp cheddar cheese, shredded
Instructions
Drain the Bumble Bee® Solid White Albacore in Water and place it in a bowl. Add the avocado, chopped pepper, green onions, red onions, lime juice and salt and pepper. Stir to combine well.
Place chips in a single layer on a large baking sheet and top with tuna mixture, top with shredded cheese.
Place the nachos under the broiler for 30 seconds-1 minute, make sure to watch carefully! Remove when cheese is melted.
Nutrition Information:
Yield:

1
Serving Size:

1
Amount Per Serving:
Calories:

1343
Total Fat:

73.8g
Cholesterol:

137.6mg
Sodium:

1450.5mg
Carbohydrates:

107.6g
Net Carbohydrates:

99g
Fiber:

17.2g
Sugar:

8.6g
Protein:

67.5g