Since discovering the miracle that is grilled oranges I have gotten a bit obsessed. I just can't stop myself!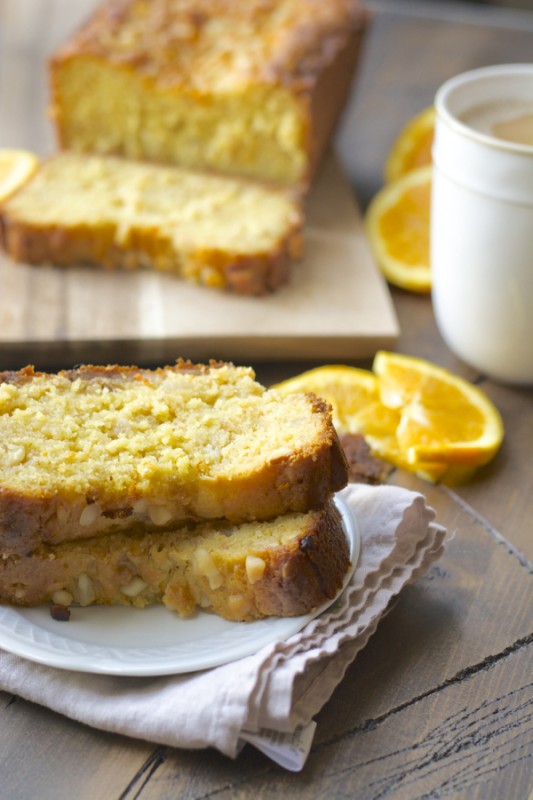 During a trip to the grocery I was telling Mr. Maebell some elaborate story as I was stuffing oranges in those little plastic bags. Finally, he interrupted me and said "WHAT are you doing?!" He was referring to the insane amount of oranges I had just put in the cart.
Does 12 oranges sound like too much for two people? No, I didn't think so either!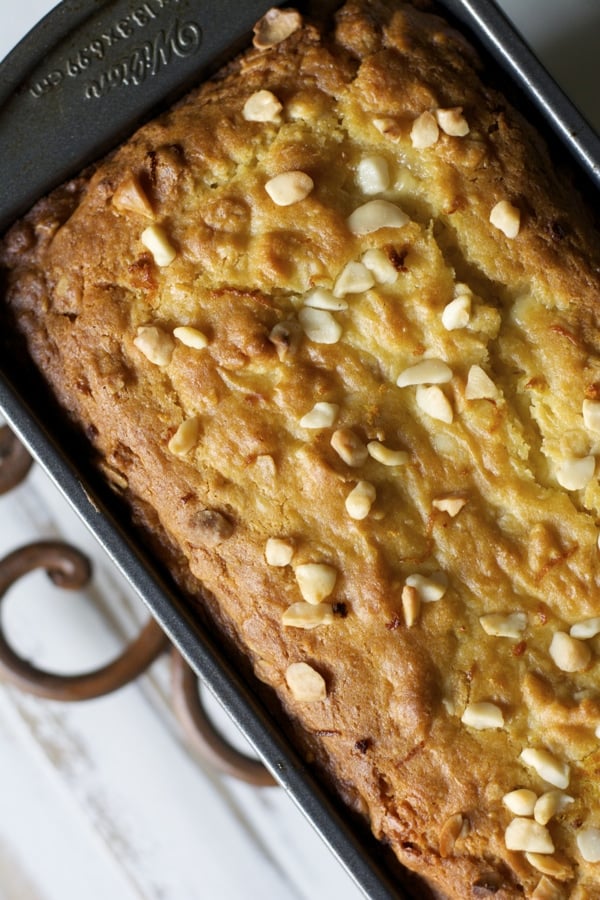 Eventually, I did decide to branch out a bit. I love the combination of white chocolate and macadamia nuts and I knew it would compliment the orange flavor perfectly. I based this quick bread off of my favorite Chocolate Chip Cookie Bread. The bread uses a mixture of gluten free flour and oats for a hearty bread that is perfect for snacking.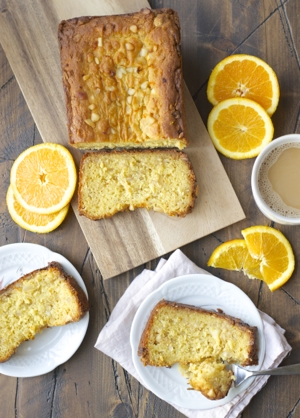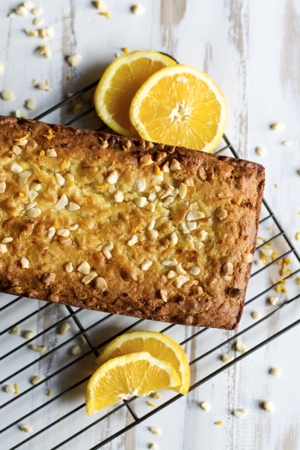 For a really good strong orange flavor I use a combination of orange juice and orange zest. Now, if you bake often you may already add zests to batters of cakes, breads or muffins, but did you realize you can also add it right on top? I added orange zest in the batter as well as on top before I bake it. Not only does it give you a delightfully zesty kick, but it adds color and makes a beautiful presentation.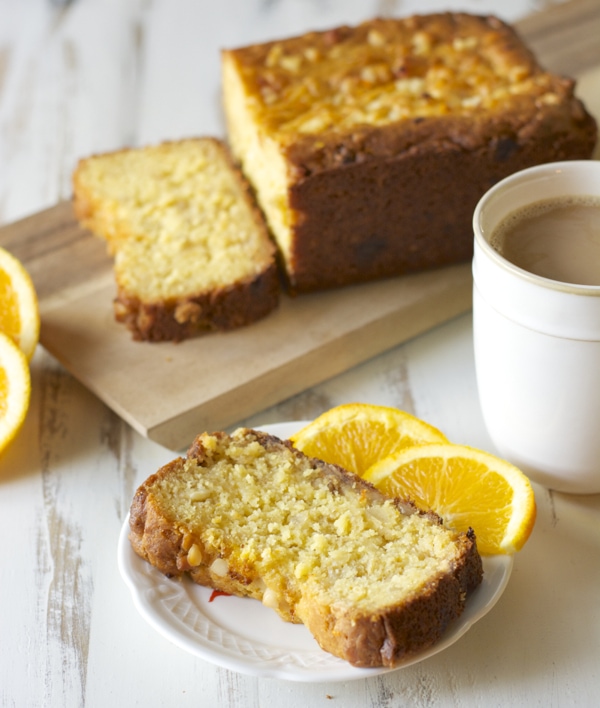 This White Chocolate And Macadamia Nut Orange Bread is the perfect Spring snack.