These Zesty Black Bean Sliders are the packed with flavor for the perfect quick and easy meatless meal!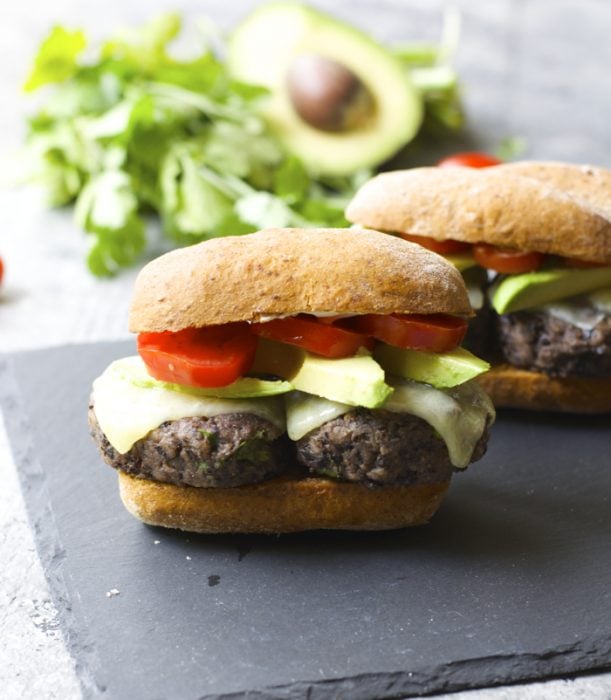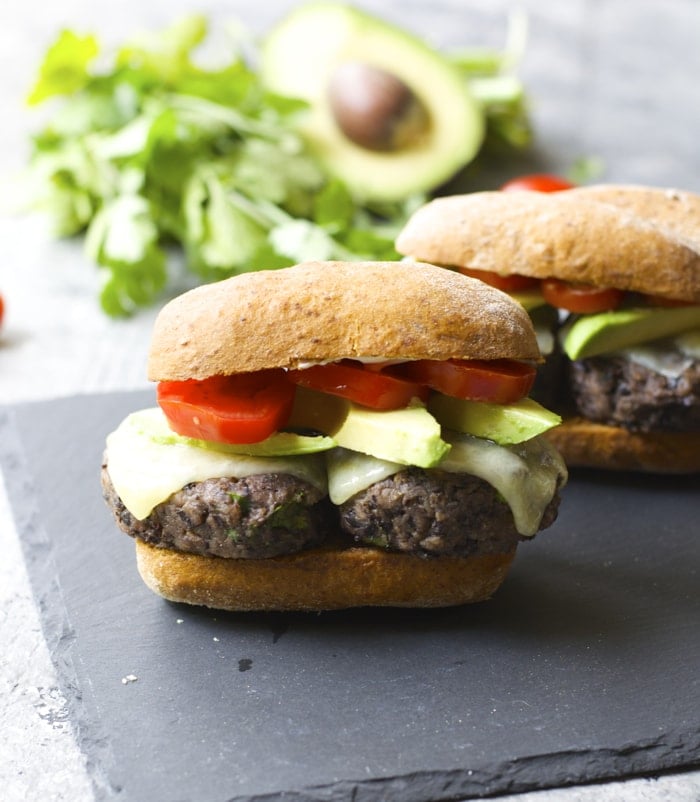 I will take Mexican food in any form or fashion. Fajitas, enchiladas, tacos, nachos, you name it, I love it. Because I love it, we have it a lot.
A lot a lot, like at least once a week. One thing we never have is a really good black bean burger. My meat loving husband just didn't see the appeal. In his mind, is it really a meal without meat?!
After a lot of persuading, I finally convinced him to give them a go. I wanted to keep the flavors nice and simple. I used Breton Black Bean Crackers, which are gluten free (yay!) black beans, cilantro, green onions, a little bit of hot sauce, and a couple eggs to help hold the sliders together, and give it a extra dose of protein.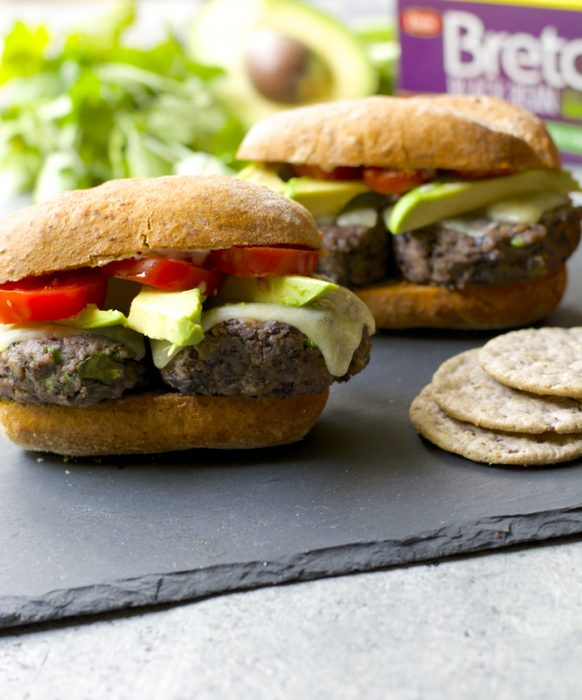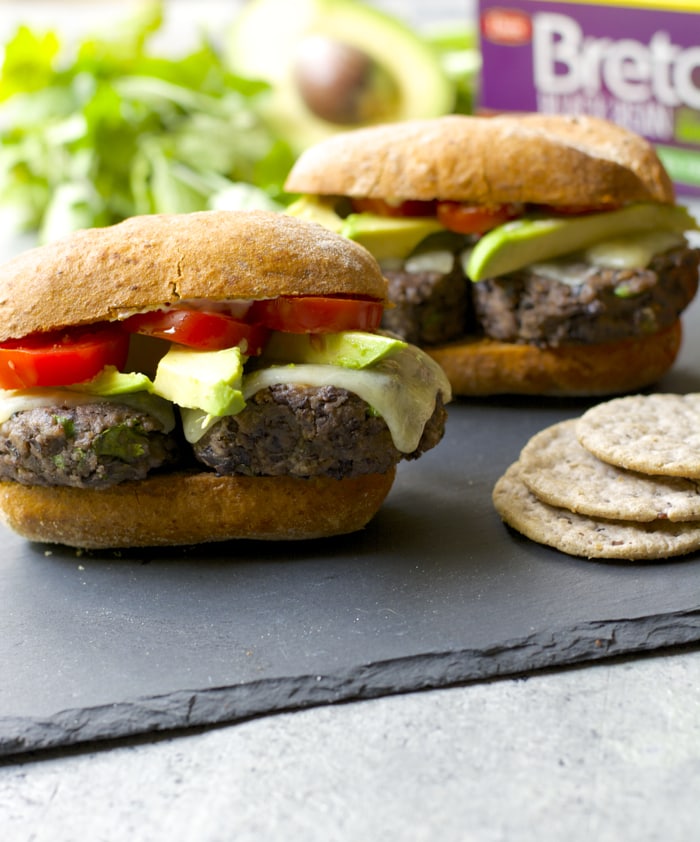 Ingredients for Black Bean Sliders
As always, here is a quick overview of the ingredients you will need to make Black Bean Sliders. For the complete recipe, just keep scrolling.
Black beans- canned and drained
Brenton Crackers- Black Bean with Onion and Garlic flavor
Green onions- thinly sliced
Cilantro- thinly sliced
Hot sauce- any type you have will work fine here
Eggs- I used size large
Do I have to use a Food Processor for Black Bean Burgers?
Nope! These Zesty Black Bean Sliders come together super easily, no matter how well stocked your kitchen is! You can use a blender, a mortar and pestle, or even a rolling pin and a plastic bag! If you choose the rolling pin method, just be careful your bag is carefully sealed.
Are veggie burgers healthy?
These sliders come together really quickly, which makes them perfect for an easy dinner or as an appetizer for a get together. And a big bonus is that they are healthy too! The Brenton Black Bean crackers I used have beans listed as the main ingredient.
Each serving contains two grams of fiber and two grams of protein. These crackers are also low in saturated fat, contain no artificial colors or flavors, no cholesterol and are trans-fat free. That makes these sliders much lower in fat and calories than a regular beef slider.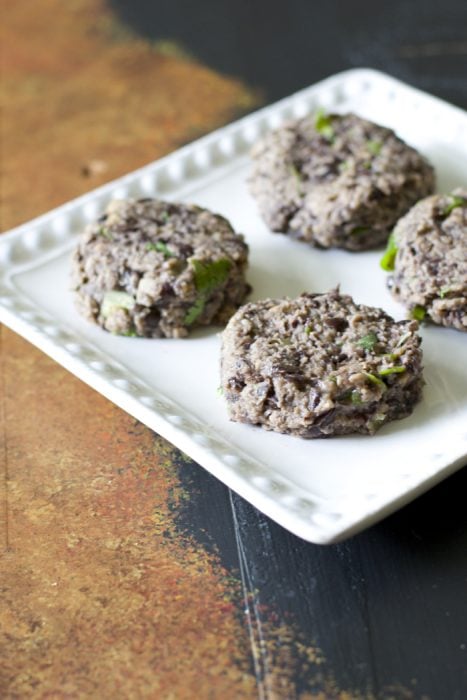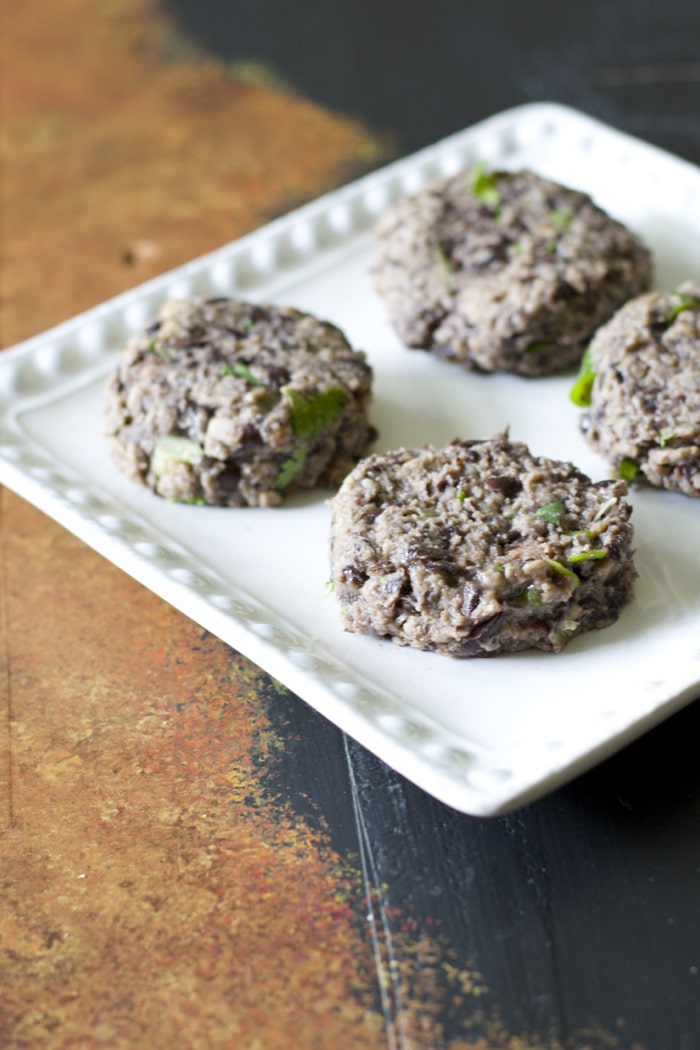 How do you make Black Bean Burgers?
First, I crushed a package of crackers in the food processor until they were similar to bread crumbs and placed them in a medium size mixing bowl. Then I drained two cans of black beans and placed them in the food processor and pulsed until they were mashed. You want to be careful not to mash the beans too much, just a few seconds in the food processor will do.
Then I placed the beans in the mixing bowl and added the cilantro, green onions, hot sauce, and beaten eggs. Give the mixture a good stir so everything is well incorporated. Next, just pat your mixture into small patties.
I used an ice cream scoop to measure out the patties so they were all uniform in size. I just spooned out one level scoop and then patted it out in the palm of my hand. Be careful not to pat your sliders out too thin or you will have a little trouble keeping them together.
I heated a large skillet to medium heat, added a little olive oil and cooked the sliders 2-3 minutes on each side until they were lightly crisp and warmed through. There you have it! Simple Zesty Black Bean Sliders! I served these on toasted gluten free rolls with fresh avocado, sliced tomatoes and a zesty mayo. Though these would also be great with Cilantro Lime Slaw, or guacamole on top too!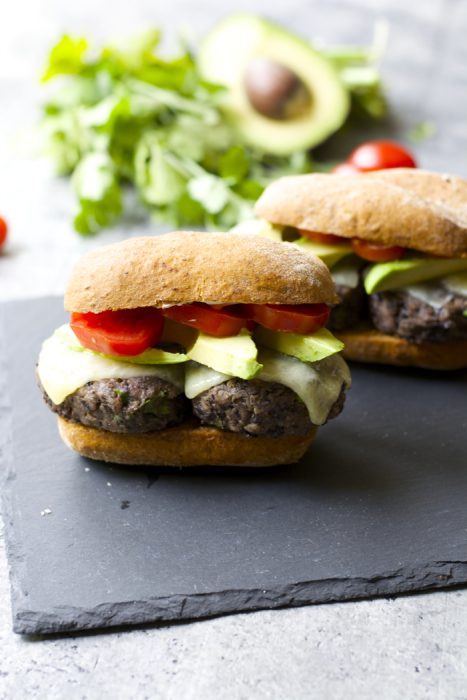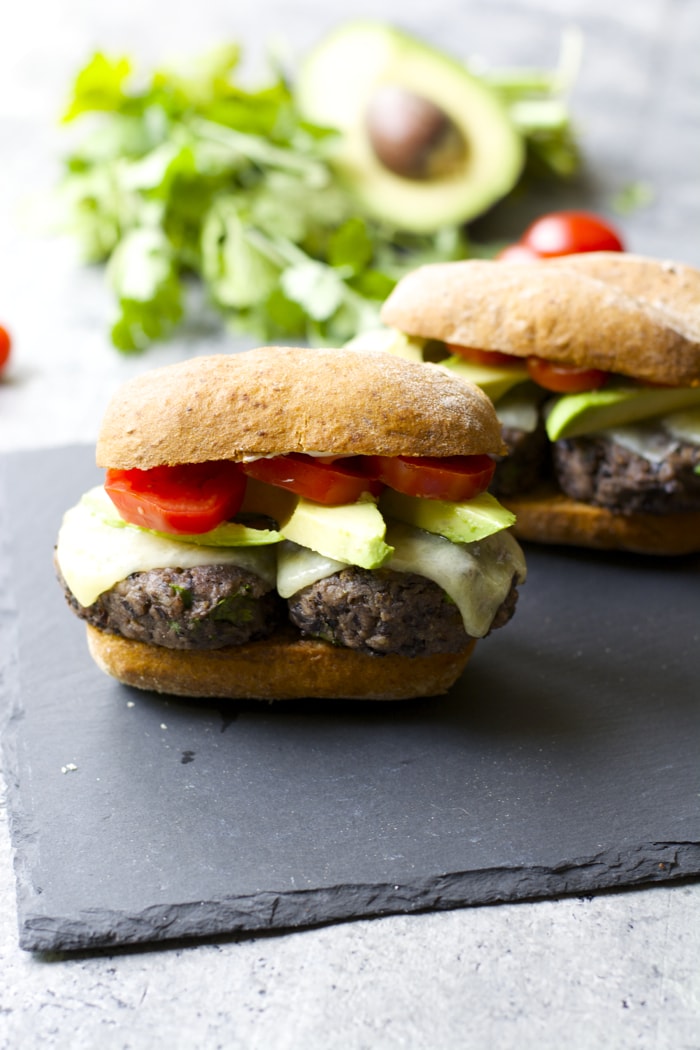 Can you prepare Zesty Black Bean Sliders ahead of time?
Yes! You can prep these delicious Sliders and freeze them easily. I recommend making your Zesty Black Bean Sliders, forming them into patties and then putting them into a freezer bag. But don't forget to add a layer of parchment paper in between each patty, so they don't stick together and become impossible to get apart! To cook, simply prepare on the stovetop as described above. Your cook time will be increased to about 10-15 minutes per patty.
I was selected for this opportunity as a member of Clever Girls and the content and opinions expressed here are all my own.
Check out some of my other favorite weeknight dinners below!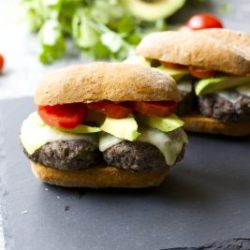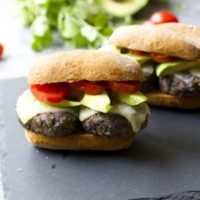 Black Bean Sliders
 These Zesty Black Bean Sliders are the packed with flavor for the perfect quick and easy meatless meal!
Ingredients
2 (15 ounce) cans black beans, drained and rinsed
1 sleeve Brenton Black Bean with Onion and Garlic Crackers
1/4 cup chopped green onions
1/4 cup chopped cilantro
2 teaspoons hot sauce
2 eggs, beaten
Instructions
In a food processor or blender, pulse the crackers until they resemeble bread crumbs. Remove from processor and place in a mixing bowl.
Drain and rinse the black beans and add to the food processor pulse for a few seconds until they are mashed. Be careful not to mash too much (you do not want them to resemble a paste).
Remove black beans and add to mixing bowl.
Add green onions, cilantro, hot sauce and beaten eggs to mixing bowl. Stir well.
Use an ice cream scoop or small measuring cup to scoop out the sliders. Use your hands to form small, uniform patties.
Heat a medium size skillet to medium heat and spray with cooking spray or 1-2 teaspoons of olive oil.
Cook sliders on each side 2-3 minutes until crisp and warmed through.
Serve on toasted buns with your favorite toppings.
Nutrition Information:
Yield:

8
Serving Size:

1
Amount Per Serving:
Calories:

184
Total Fat:

4.9g
Cholesterol:

46.5mg
Sodium:

540.2mg
Carbohydrates:

27.8g
Net Carbohydrates:

18.1g
Fiber:

9.7g
Sugar:

1.3g
Protein:

9.5g