12 beautiful and functional entryways to inspire you to tackle your own!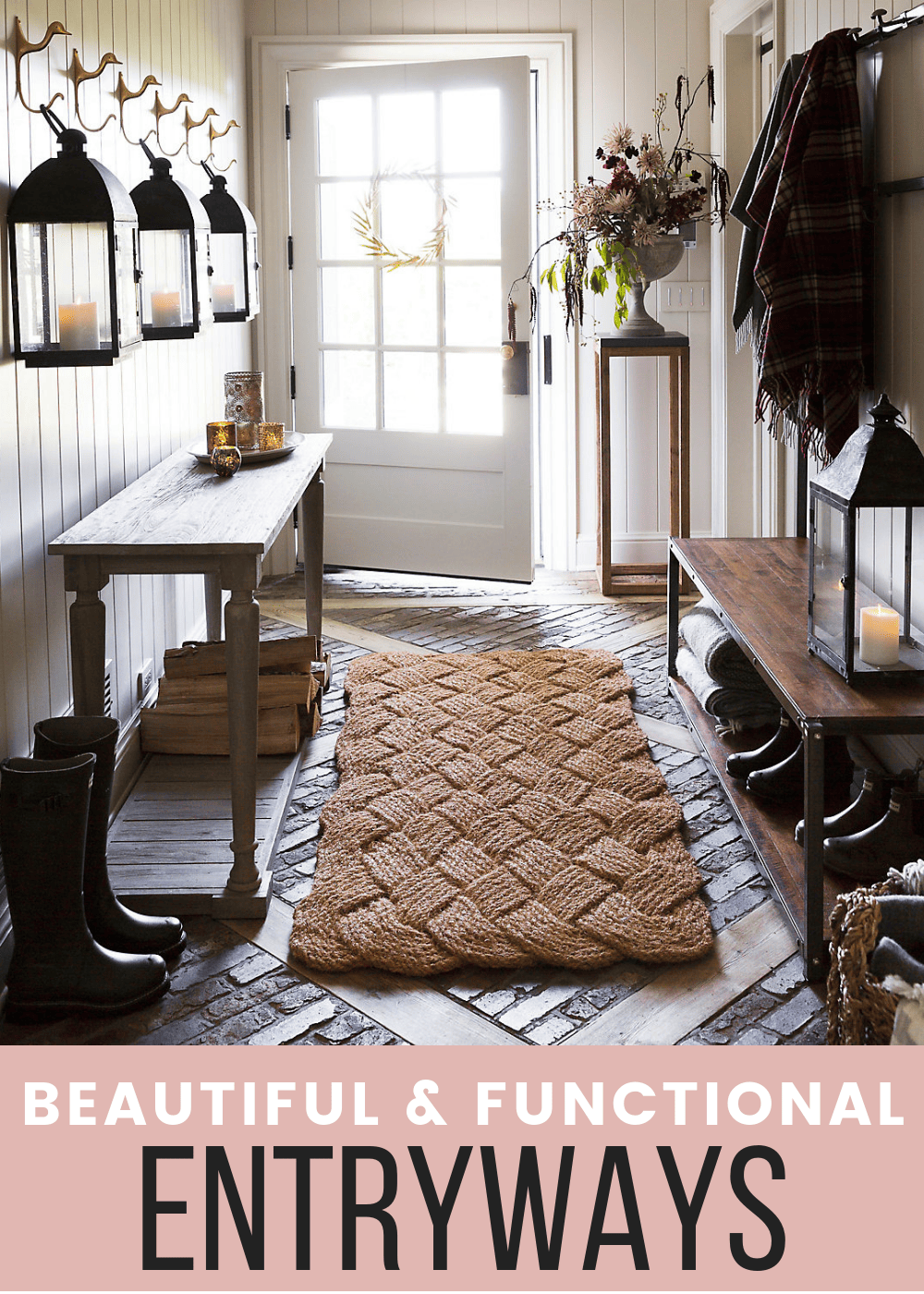 Entryways are the battlegrounds of our homes. It's where the mail gets piled and backpacks and shoes are thrown off. It is also the first thing you see when you and your guests enter your home. If you are anything like me, keeping this space organized it a never ending battle. I've compiled some of my favorite beautiful and functional entryways to inspire you to tackle your own!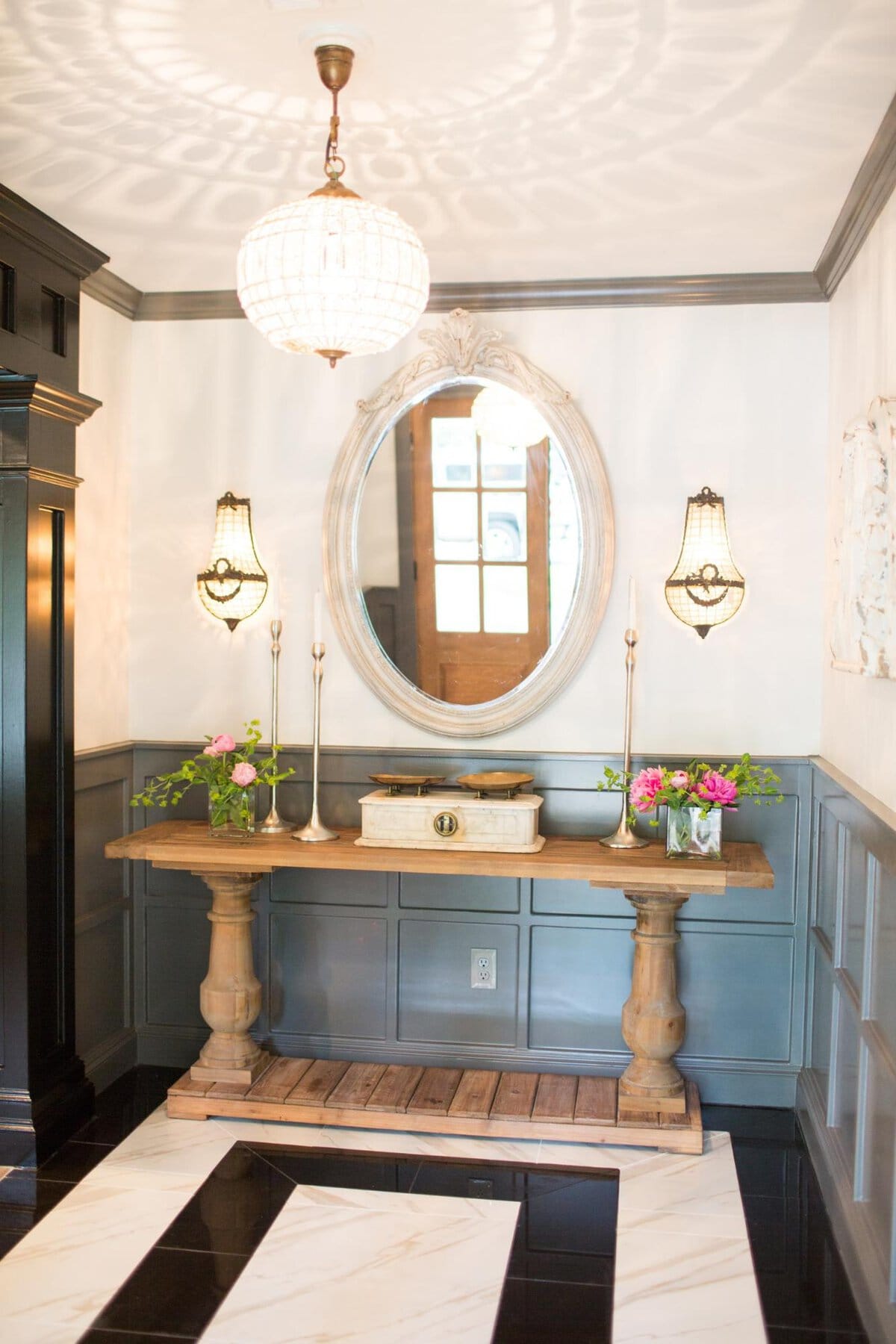 This beautiful entryway featured in season 3 of Fixer Upper is a great example of using lighting to create a welcoming statement as soon as guests arrive.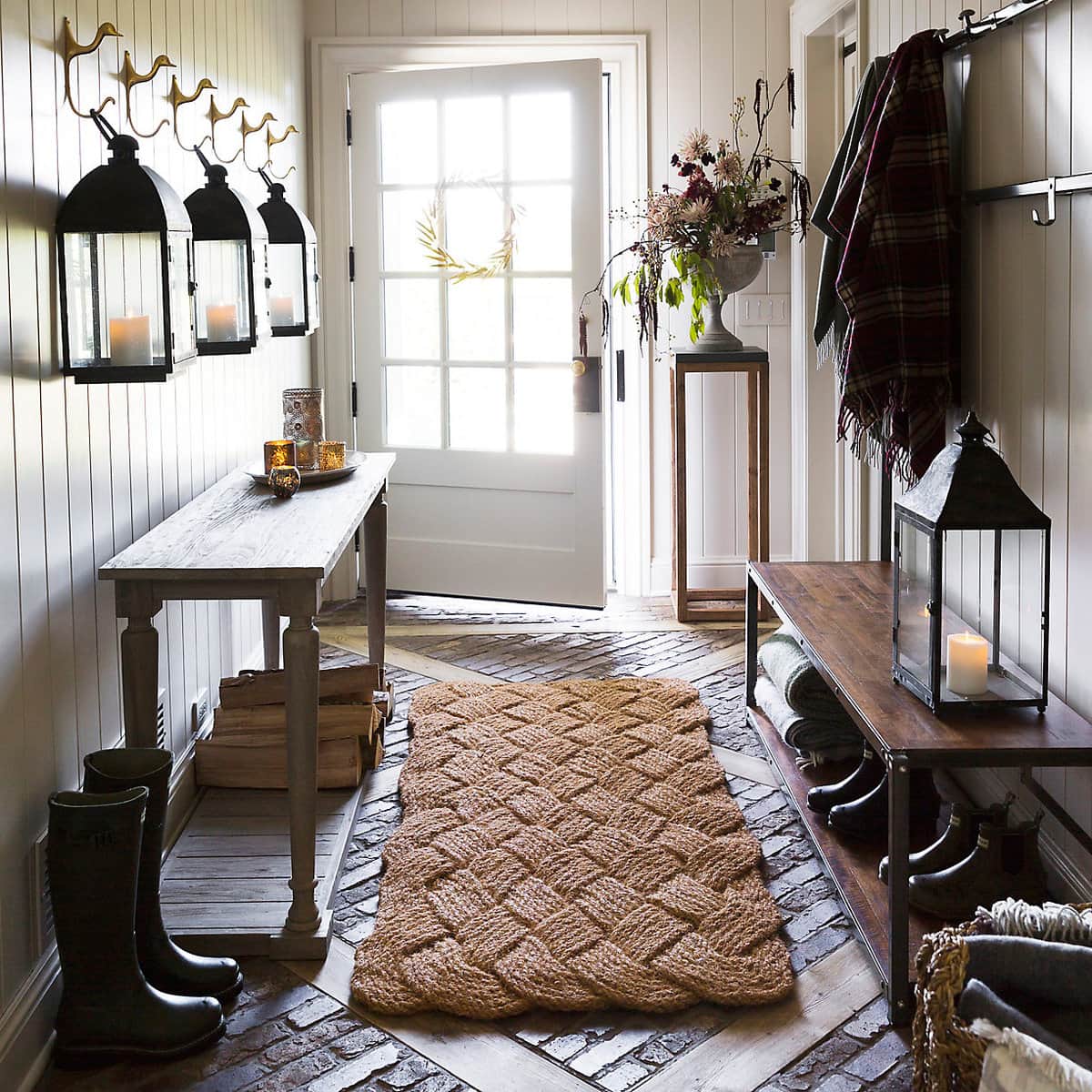 This amazing entryway has everything you need, a space for shoes, coats and bags. We love the character the layers in this space create.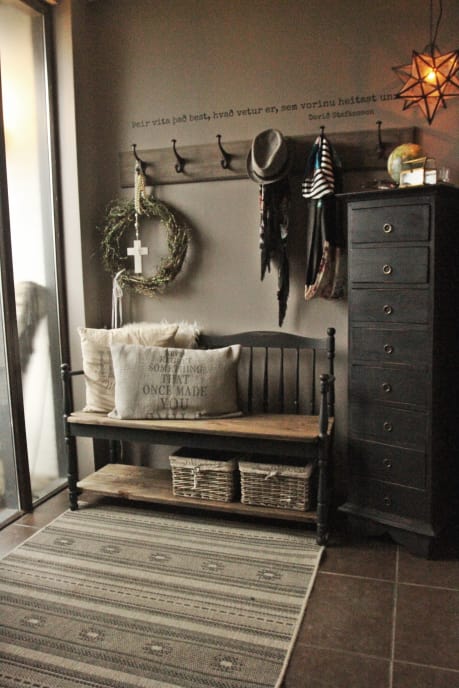 This industrial style entryway combines warm colors to create a cozy, functional entryway.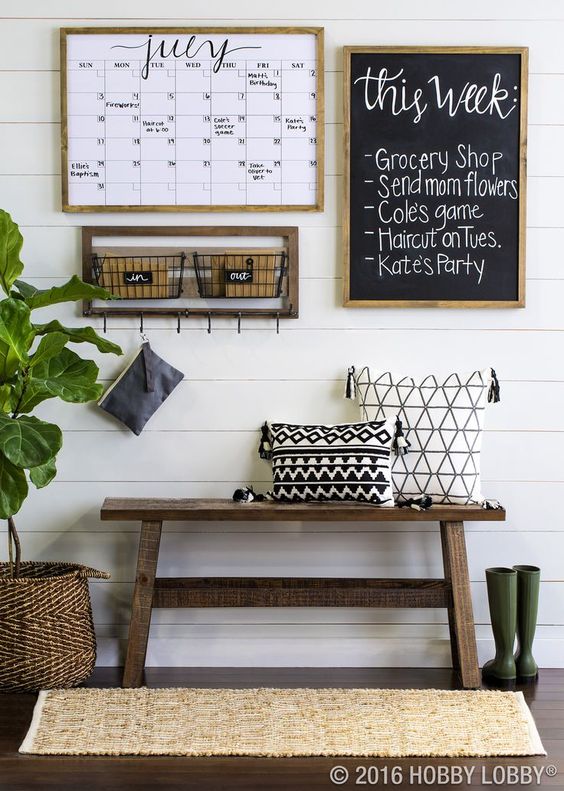 A perfect organized entryway!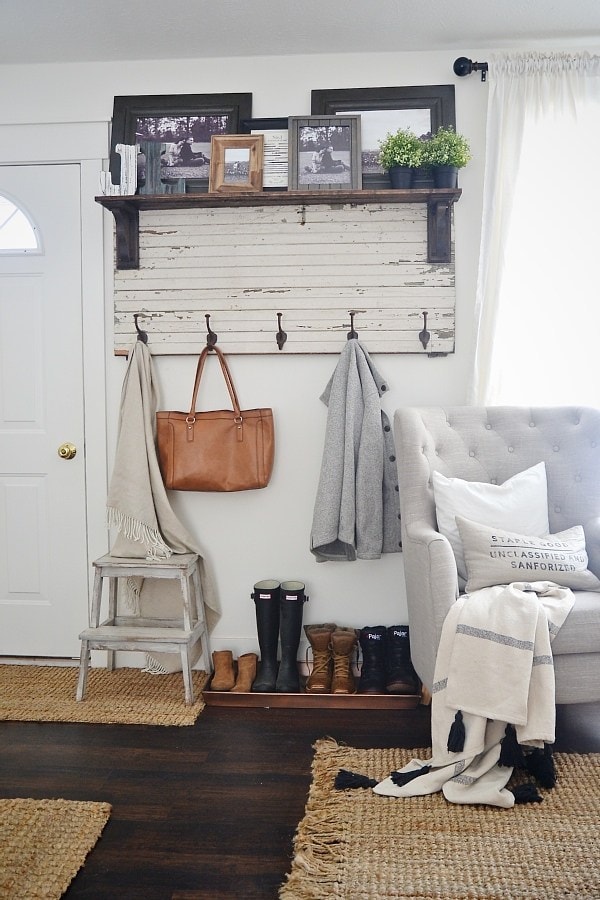 A beautiful example from Liz Marie on how to create an entryway space when your home doesn't actually have one. Her DIY Rustic Entryway Coat Rack gives the appearance of a dedicated "drop zone" even though it was just part of the living room.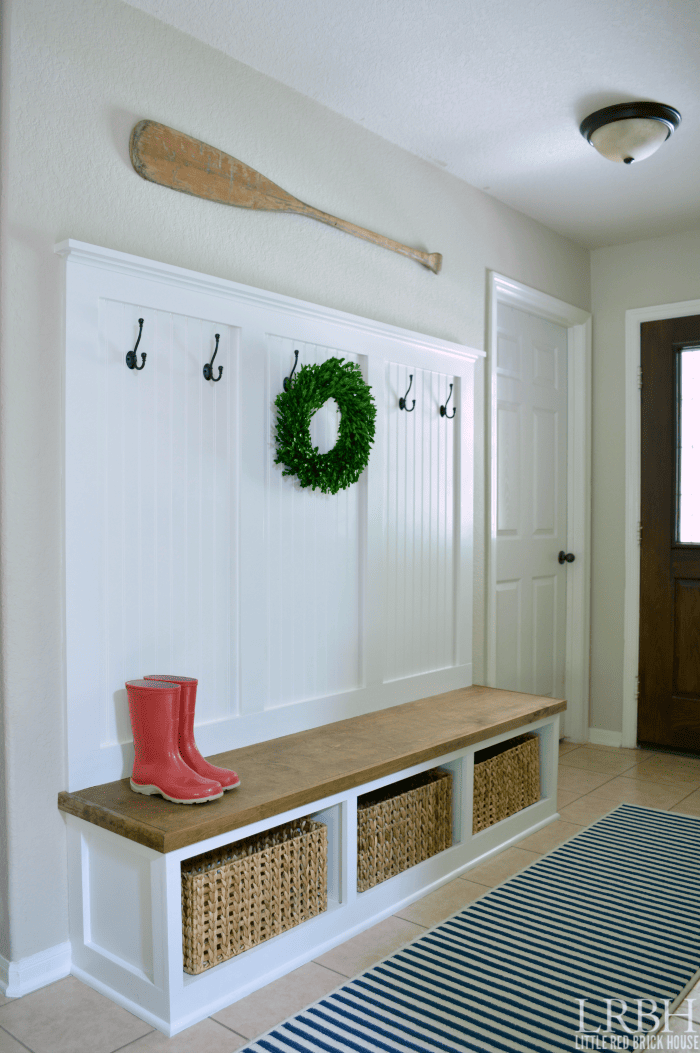 Sarah from Little Red Brick House built her own mudroom space to create a stylish and functional entryway. See her tutorial here.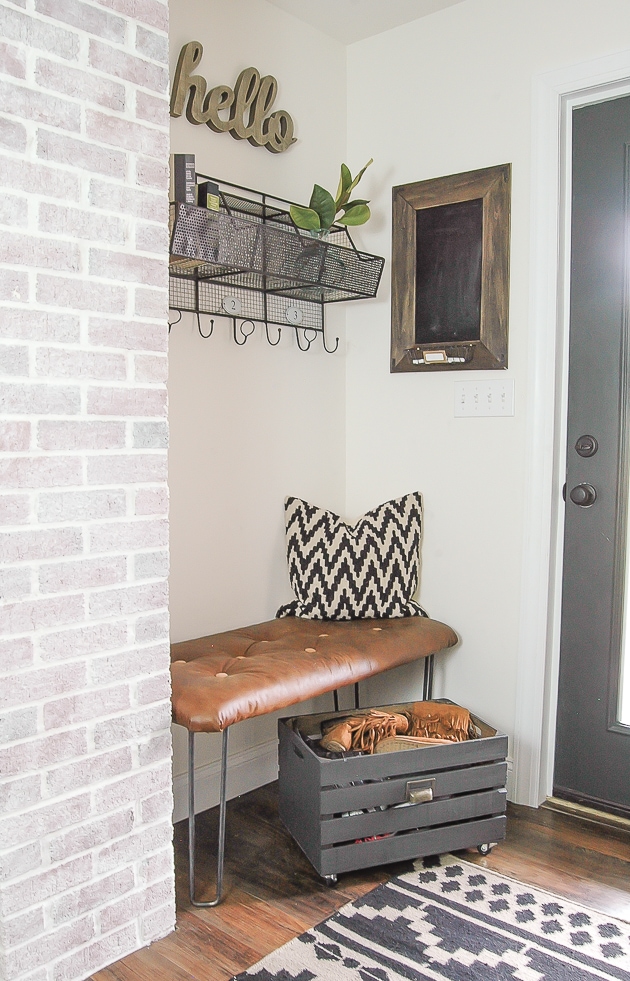 This minimalist, industrial style entryway from Little House of Four reminds us that keeping things simple is sometimes the most beautiful.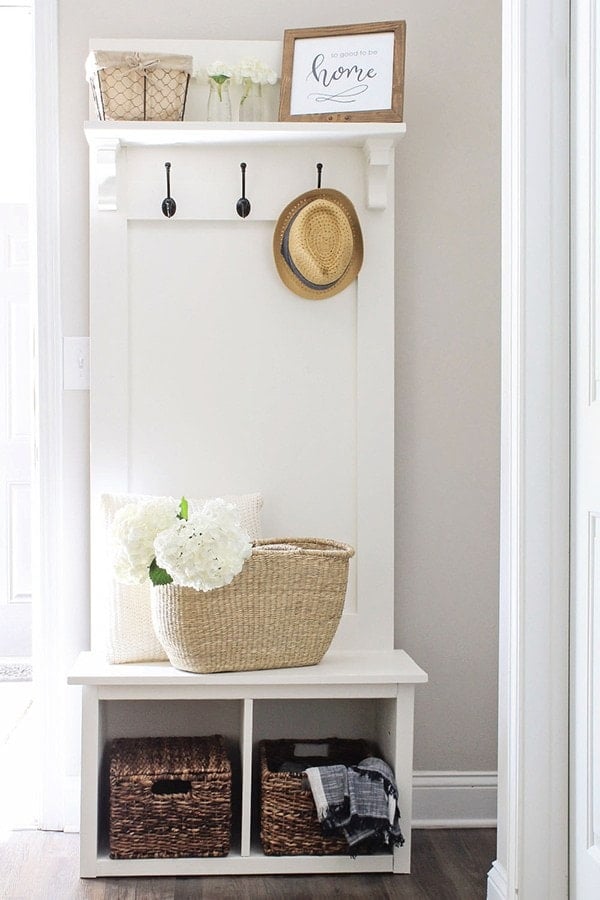 Short on space? That is no problem with this slim DIY Entryway Hall Tree Bench. I love the texture and functionality it adds to this space.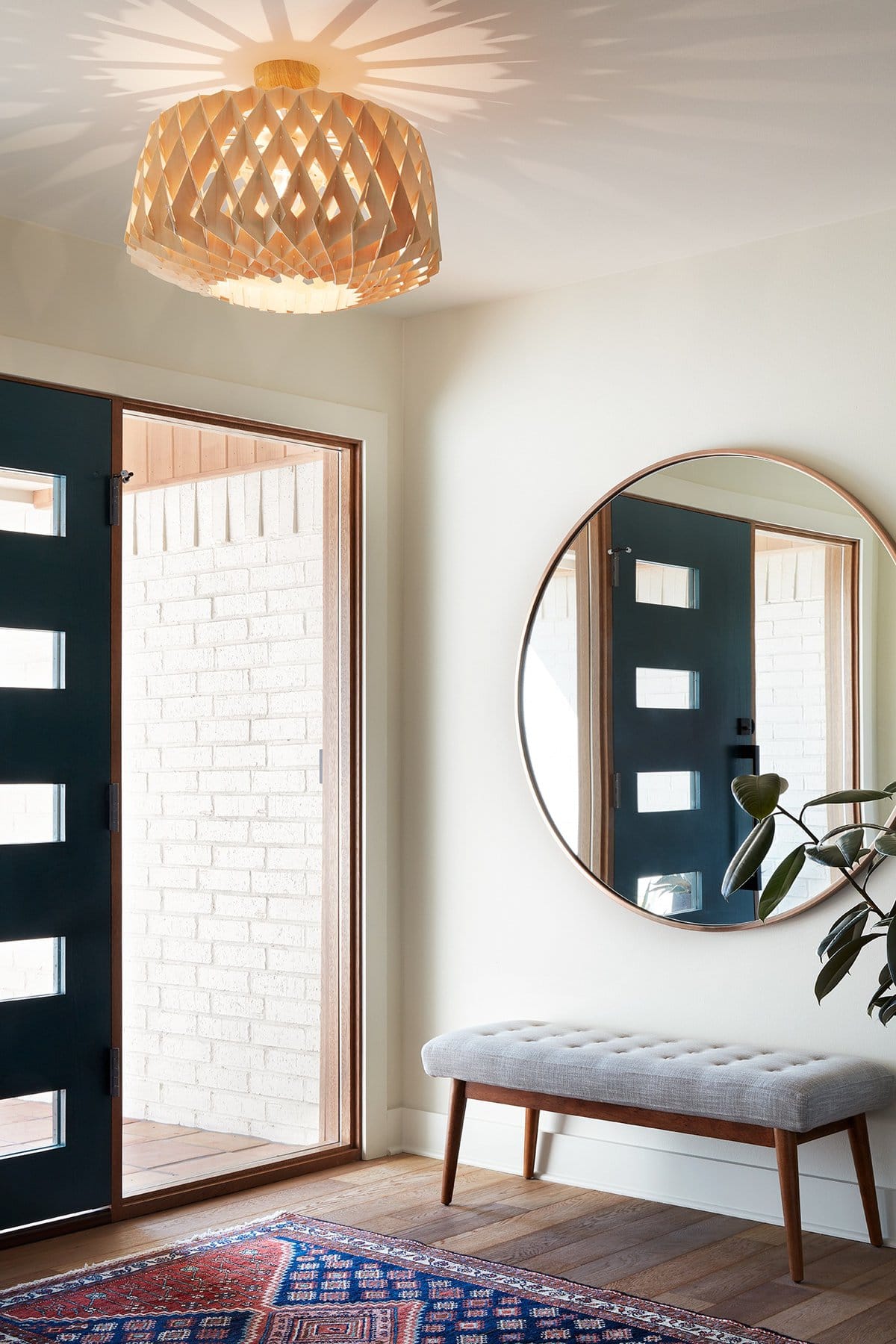 A mirror is always a safe bet in an entry. It helps to create the illusion of a bigger, brighter space when you walk in. We love the texture and detail in this entryway from season 5 of Fixer Upper.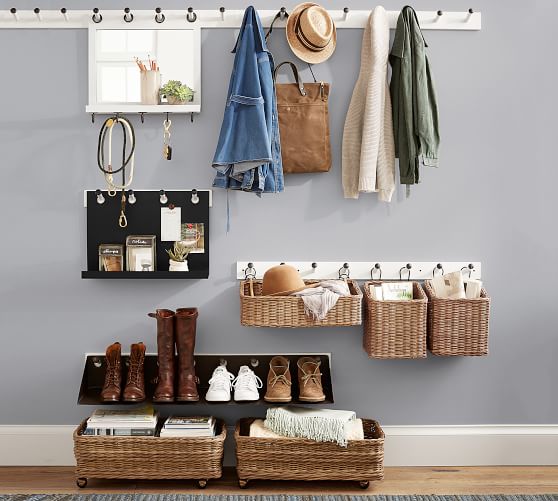 This is a great example of using all of your space, from floor to ceiling to make the most out of small spaces.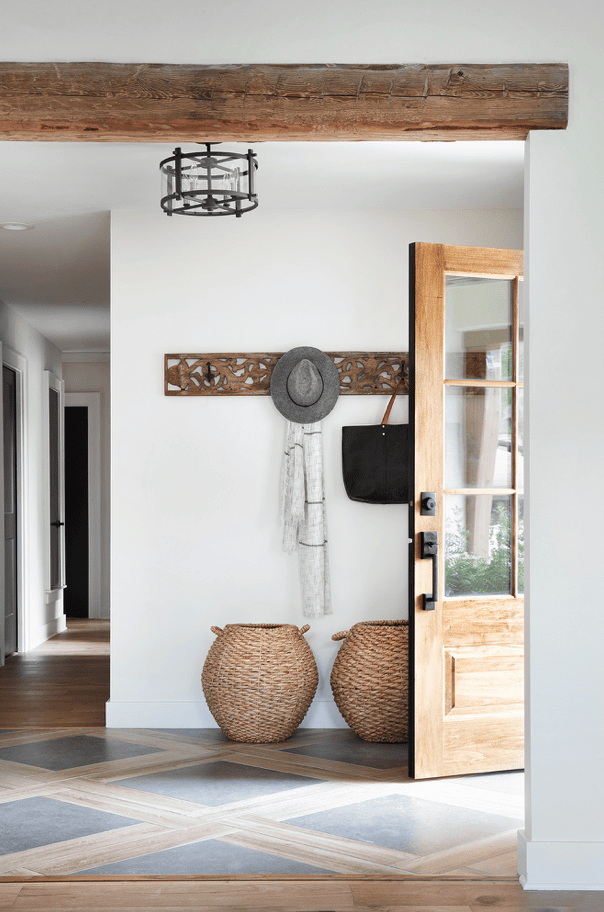 Baskets and hooks make this simple entryway from season 5 episode 5 of Fixer Upper beautiful and functional.
You Might Also Like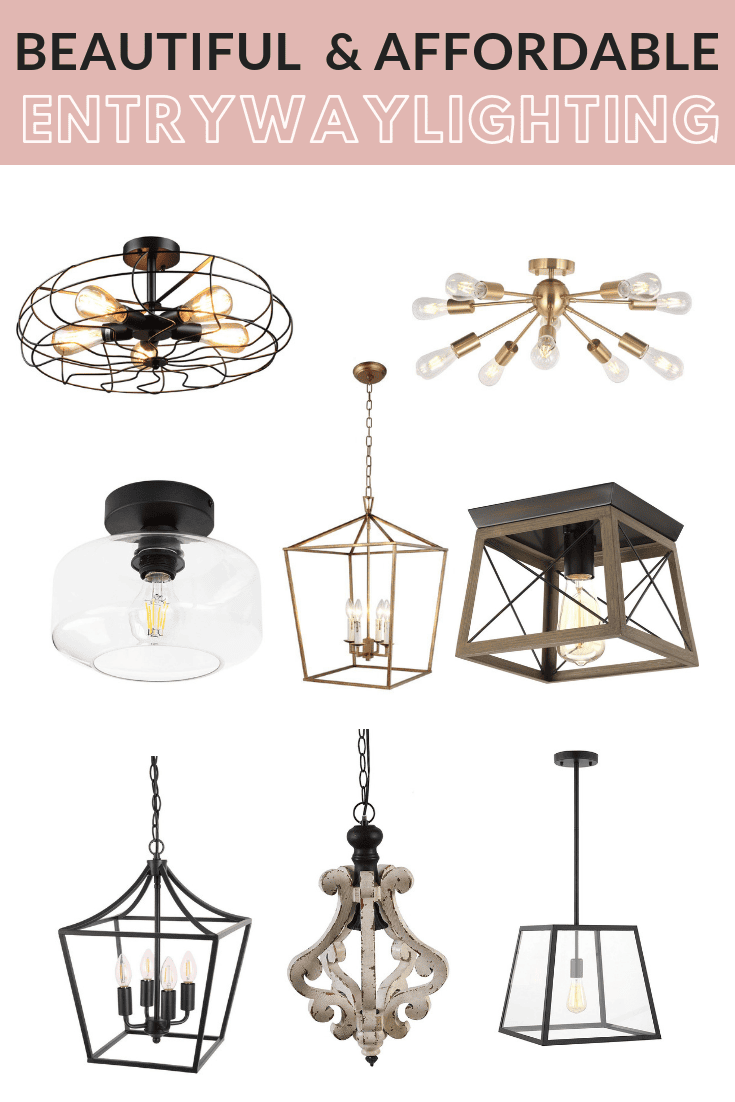 Create a stunning Fixer-Upper style entrance to your home with beautiful farmhouse style entryway lighting! Affordable options for every home!