This is the perfect Keto Chocolate Chip Cookie recipe! These low carb cookies are packed with dark chocolate chips and pecans all for only about one net carb each!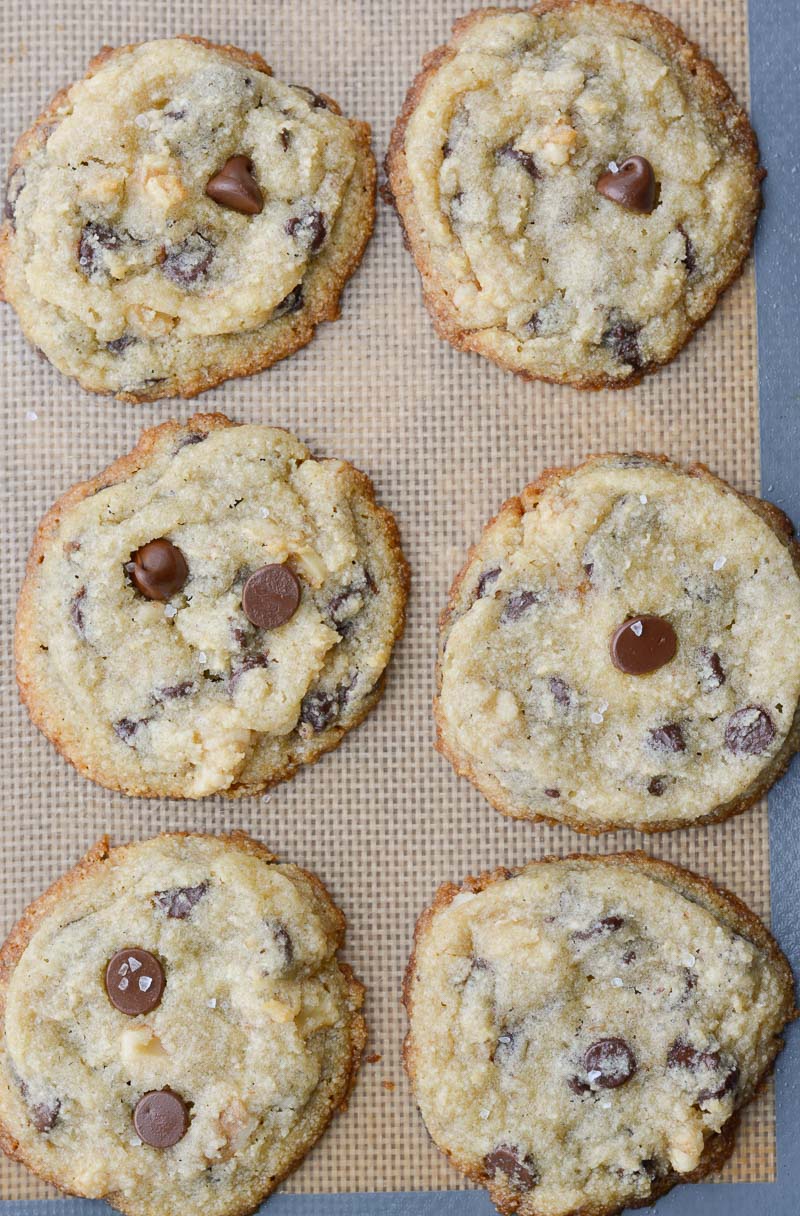 I have been working on making the perfect Keto Chocolate Chip Cookies and today, I'm finally sharing it with you! These cookies have all the hallmarks that I think a good homemade chocolate chip cookie should have. They are soft and chewy, crisp around the edges but tender on the inside and packed with dark chocolate! You truly will not believe these cookies are low carb!
What ingredients do you need to make Keto Chocolate Chip Cookies?
Almond Flour
Baking Soda
Salt
Unsalted Butter
Vanilla extract
Egg
Pecans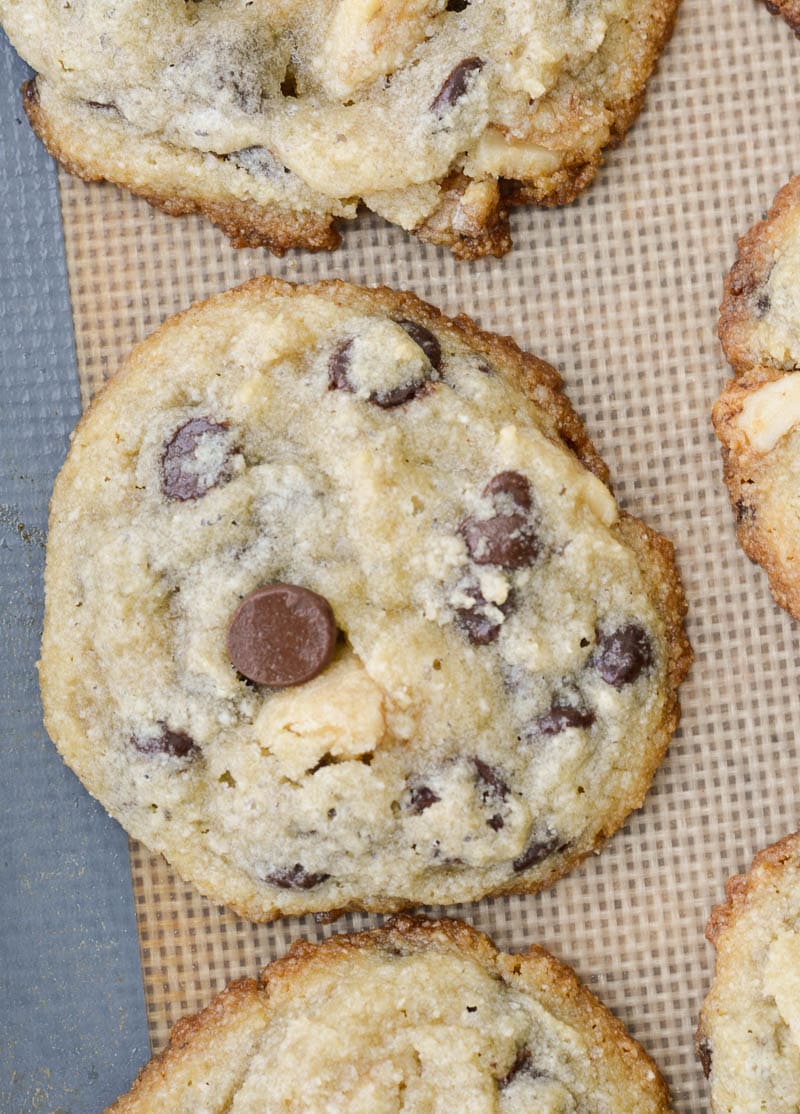 What flour do you use to make Keto Chocolate Chip Cookies?
I have tested this with both almond flour and coconut flour and also a mixture. Simply using almond flour had the best results for this recipe, hands down. However, if you prefer coconut flour I suggest these Keto Dark Chocolate Cookies. They require only coconut flour and are just three net carbs for a large cookie.
How do you make Keto Chocolate Chip Cookies?
Begin by preheating your oven to 350 degrees. I prefer to bake cookies on a silicone baking sheet as it helps to prevent over baking on the bottom and they ensure the cookies bake evenly. If you do not wish to use a silicone baking sheet lightly spray your pan with cooking spray and set aside.

In a small bowl combine the almond flour, baking soda, baking powder and salt in small bowl. Next, beat butter, golden monkfruit sweetener (keto brown sugar sub) and vanilla extract in stand mixer bowl until creamy.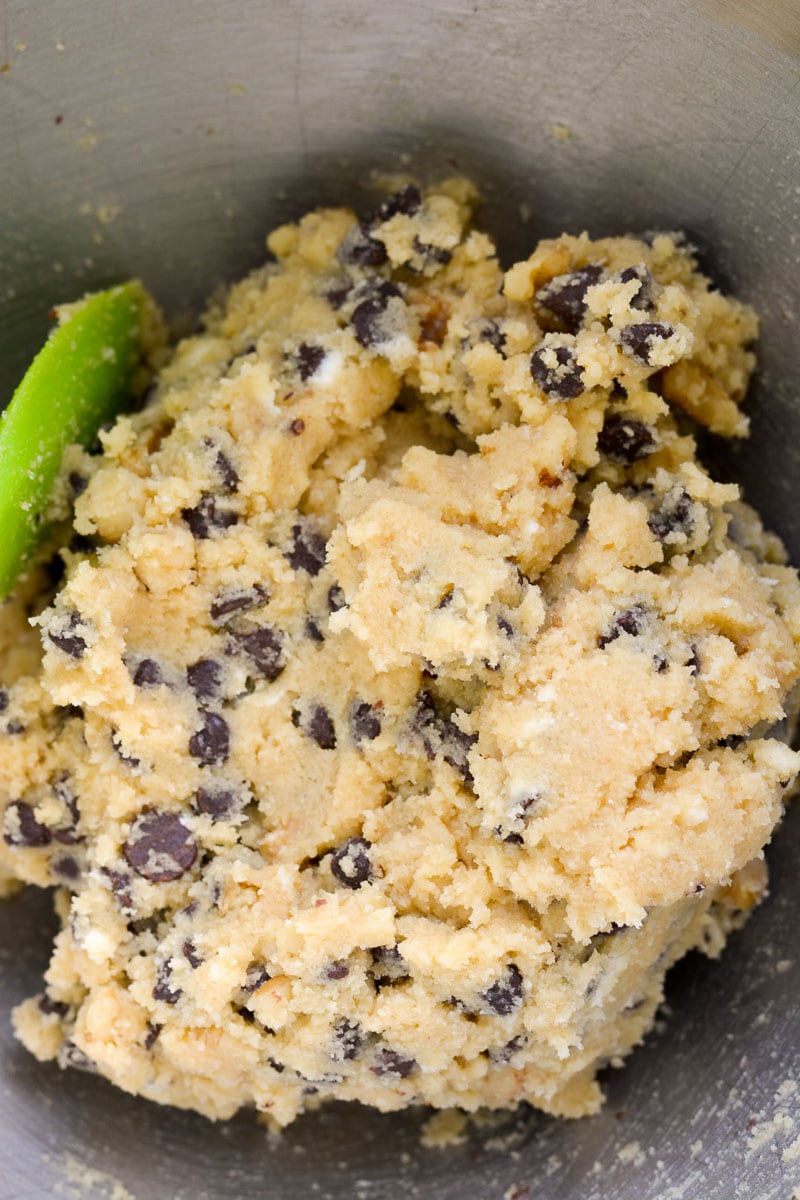 Add the egg, beating the mixture on low speed. Gradually pour in the almond flour mixture. Lastly, mix in Lilly's Dark Chocolate Chips and chopped nuts. Chill the mixture for 20-30 minutes.
Using a 1 inch cookie or ice cream scoop drop the cookies onto the baking sheet evenly spaced. Bake for 7-9 minutes or until golden brown and lightly set. Top with sea salt if you desire.
How many carbs are in Keto Chocolate Chip Cookies?
This recipe makes 26 delicious cookies packed with dark chocolate chips and pecans. You might think that the net carb count is pretty high. However, as written these scrumptious Keto Chocolate Chip Cookies have just 1.1 net carb each! You can find the full nutritional information just below the recipe.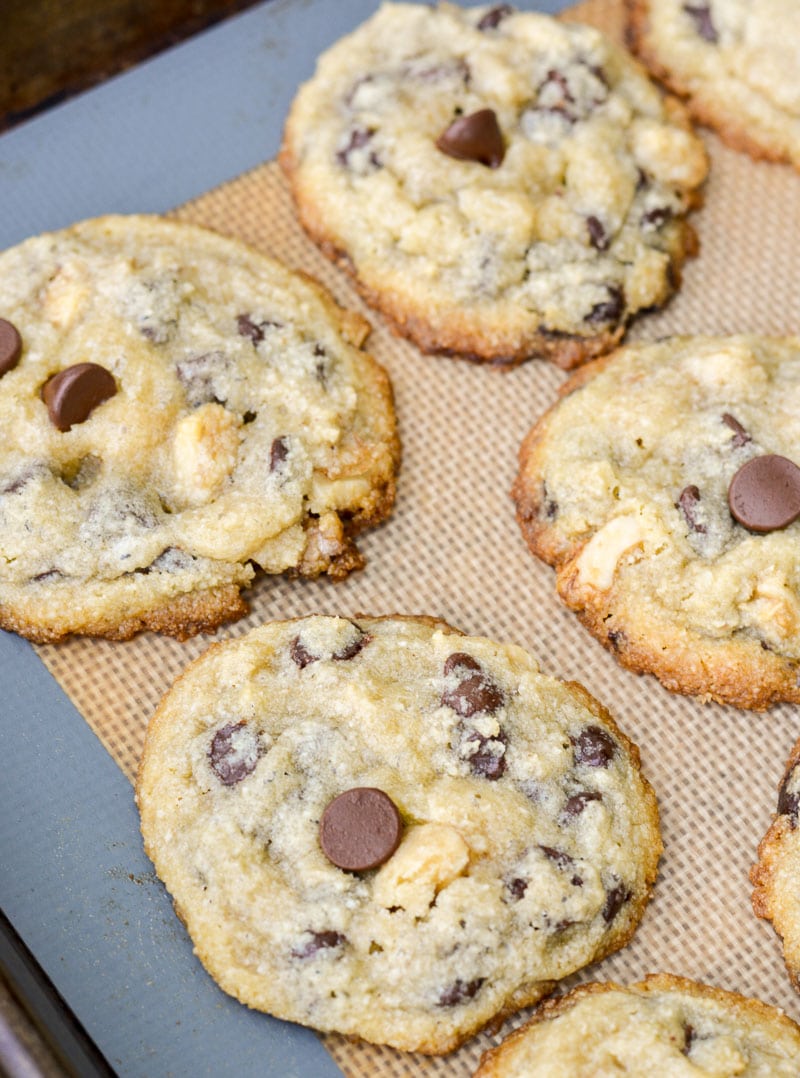 What are some other keto desserts?
One that that many people find difficult when starting keto is that sugar is off limits. For many people that is a nonstarter. However, there are many great sugar alternatives which can help satisfy your sweet tooth and stay on your low carb diet.
My two favorite sweeteners is Swerve, which is a natural zero calorie sweetener that has no effect on your blood sugar. It comes in granular, brown sugar and confectioners. I also really like monkfruit sweetener, which is what I used here. For some Swerve can have a "cooling" effect after they eat (it doesn't for me) so for those people monkfruit is a very good keto friendly sweetener.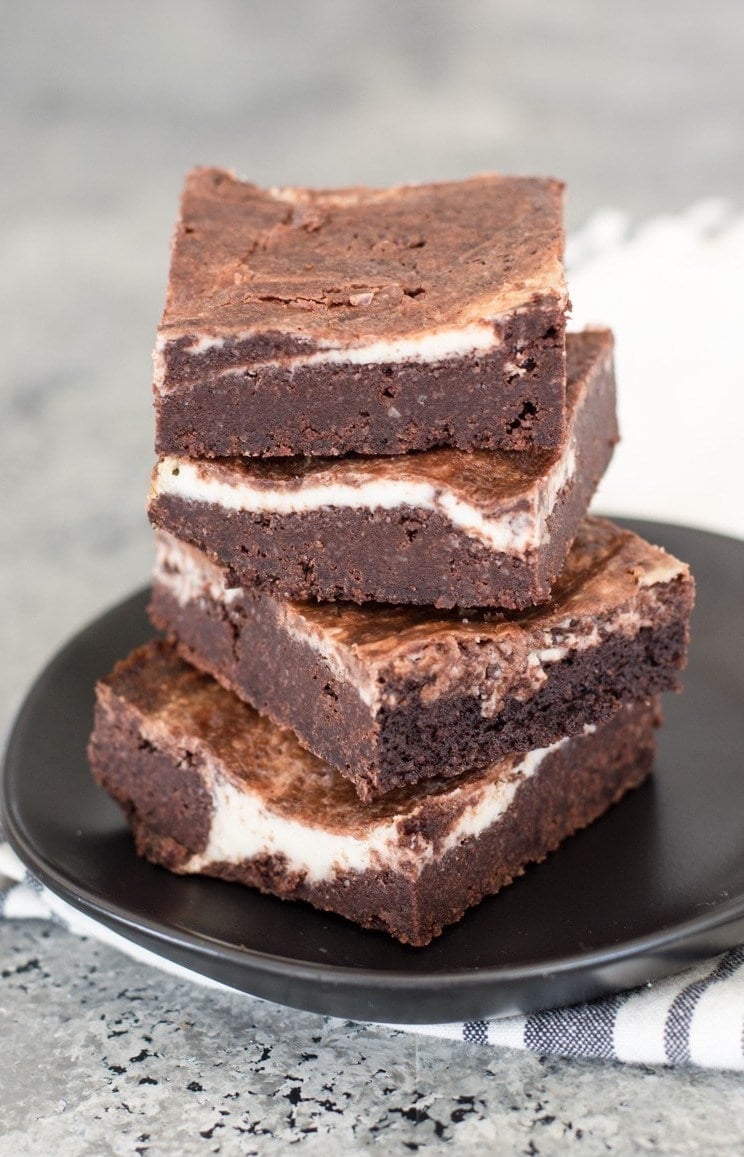 For the most part, you can find a keto recipe for just about any classic dessert, however I wanted to share a few I love. One of my favorites are these Keto Cheesecake Stuffed Brownies. They combine two of my favorite treats into one delicious dessert. And at around 2 net carbs a slice this is something you can fit right into a keto lifestyle. Some other keto recipes I love are: