My favorite reads in from January
Is there anything better than a good book? I really don't think so! I'm sharing some of my favorite books from this month including a few phycological thrillers, a long dramatic romance and a legal drama that I couldn't get enough of!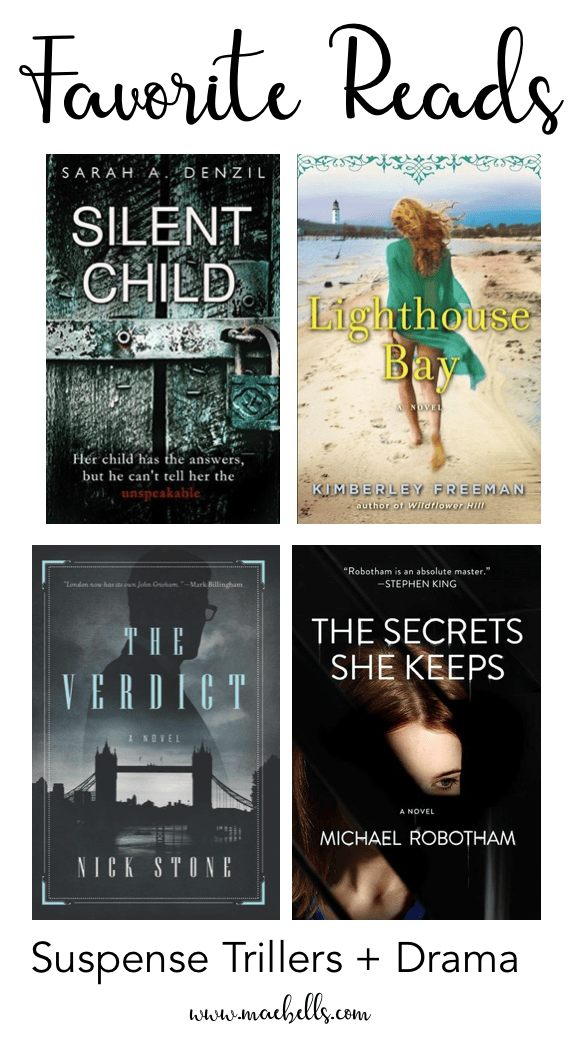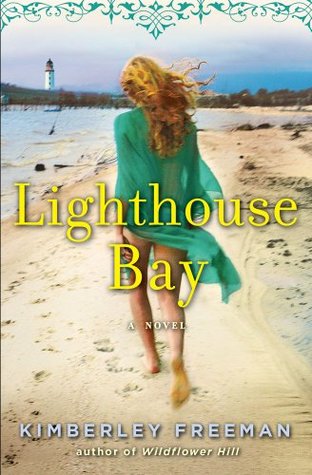 Lighthouse Bay by Kimberely Freeman 
I stumbled across Kimberely Freeman because many of her books are narrated by Caroline Lee, who is my absolute favorite voice artist. Freeman writes beautifully crafted dramas that center around different characters in different times and Caroline Lee brings the characters to life. The first book I read of hers was Wildflower Hill last March and I've listened to it three times since then. Lighthouse Bay is one I will be reading again and again.
Publishers Summary:
This breathtaking novel travels more than a century between two love stories set in the Australian seaside town of Lighthouse Bay.
In 1901, a ship sinks off the coast of Lighthouse Bay in Australia. The only survivor is Isabella Winterbourne – escaping her loveless marriage and the devastating loss of her son – who clutches a priceless gift meant for the Australian Parliament. Suddenly, this gift could be her ticket to a new life, free from the bonds of her husband and his overbearing family.
One hundred years later, Libby Slater leaves her life in Paris to return to her hometown of Lighthouse Bay. Living in the cottage that was purchased by her recently passed lover, she hopes to heal her broken heart and reconcile with her sister, Juliet. Libby did something so unforgivable 20 years ago, Juliet is unsure if she can ever trust her sister again.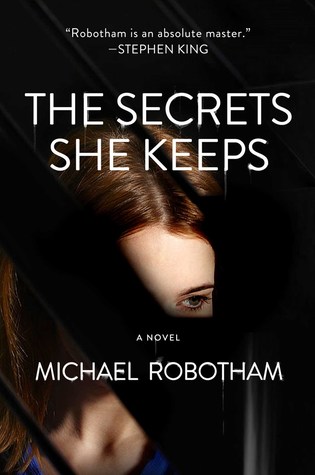 The Secrets She Keeps by Michael Robotham
If you like twisty suspense thrillers this one is for you. The book alternates between two different women's perspectives. I thought I had this one figured out, but I didn't. It was an easy suspenseful read that made me add several more of Michael Robotham's books to my wishlist.
Publishers Summary: 
Agatha is pregnant and works part time stocking shelves at a grocery store in a ritzy London suburb, counting down the days until her baby is due. As the hours of her shifts creep by in increasing discomfort, the one thing she looks forward to at work is catching a glimpse of Meghan, the effortlessly chic customer whose elegant lifestyle dazzles her. Meghan has it all: two perfect children, a handsome husband, a happy marriage, and a stylish group of friends, and she writes perfectly droll confessional posts on her popular parenting blog – posts that Agatha reads with devotion each night as she waits for her absent boyfriend, the father of her baby, to maybe return her calls.
When Agatha learns that Meghan is pregnant again and that their due dates fall within the same month, she finally musters up the courage to speak to her, thrilled that they now have the ordeal of childbearing in common. Little does Meghan know that the mundane exchange she has with a grocery store employee during a hurried afternoon shopping trip is about to change the course of her not-so-perfect life forever….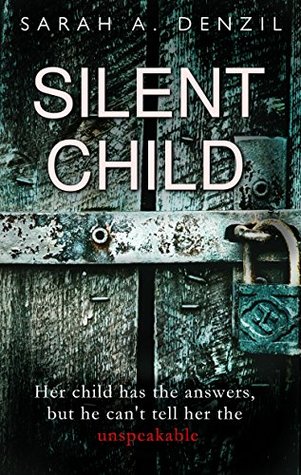 Silent Child by Sarah A. Denzil
Speaking of suspense thrillers, Silent Child doesn't disappoint. I listened to the audio version on audible and it is narrated by Joanne Froggatt (Anna Bates from Downtown Abbey) and she is fantastic. I listened to the whole thing in two days because I just couldn't put it down.
Publishers Summary:
In the summer of 2006, Emma Price watched helplessly as her six-year-old son's red coat was fished out of the River Ouse. It was the tragic story of the year – a little boy, Aiden, wandered away from school during a terrible flood, fell into the river, and drowned. His body was never recovered. Ten years later Emma has finally rediscovered the joy in life. She's married, pregnant, and in control again…until Aiden returns.
Too traumatised to speak, he raises endless questions and answers none. Where has he been? What happened to him on that rainy afternoon? And now that he's back, whom can he trust?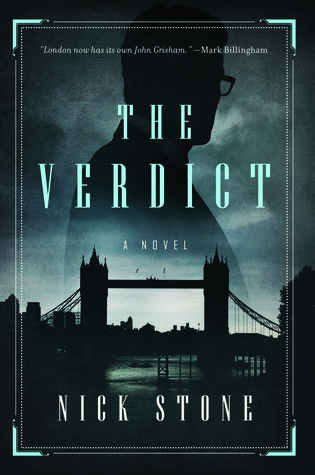 The Verdict by Nick Stone
If someone you trusted ruined your life what would you do? What if you had a chance to get revenge and no one would be the wiser? That is the premise for Nick Stone's legal thriller The Verdict. This book had me guessing from the very beginning. Start reading and just enjoy the ride, you'll never guess the ending in this "who done it" book.
Publishers Summary
When Terry Flynt gets the chance to defend a millionaire accused of murder, he knows the case could make his career – but the accused man is Flynt's greatest enemy. Can he defend a man who ruined his life?
Terry Flynt is a struggling legal clerk desperately trying to get promoted when he is given the biggest opportunity of his career: to help defend a millionaire accused of murdering a woman in his hotel suite. The only problem is that the accused man, Vernon James, is not only someone he knows but someone he loathes. This case could potentially make Terry's career, but how can he defend a former friend who betrayed him?
With the trial date looming, Terry delves deeper into Vernon's life and is forced to confront secrets from their shared past that could have devastating consequences for them both. For years, he has wanted to witness Vernon's downfall, but with so much at stake, how can Terry be sure he is guilty? And what choices must he make to ensure that justice is done?
SaveSave
SaveSave
SaveSave
SaveSave
SaveSave
SaveSave