These six ingredient No Bake Toasted Coconut and Almond Granola Bars are super simple to make! These gluten free, paleo friendly snacks will be your new favorite!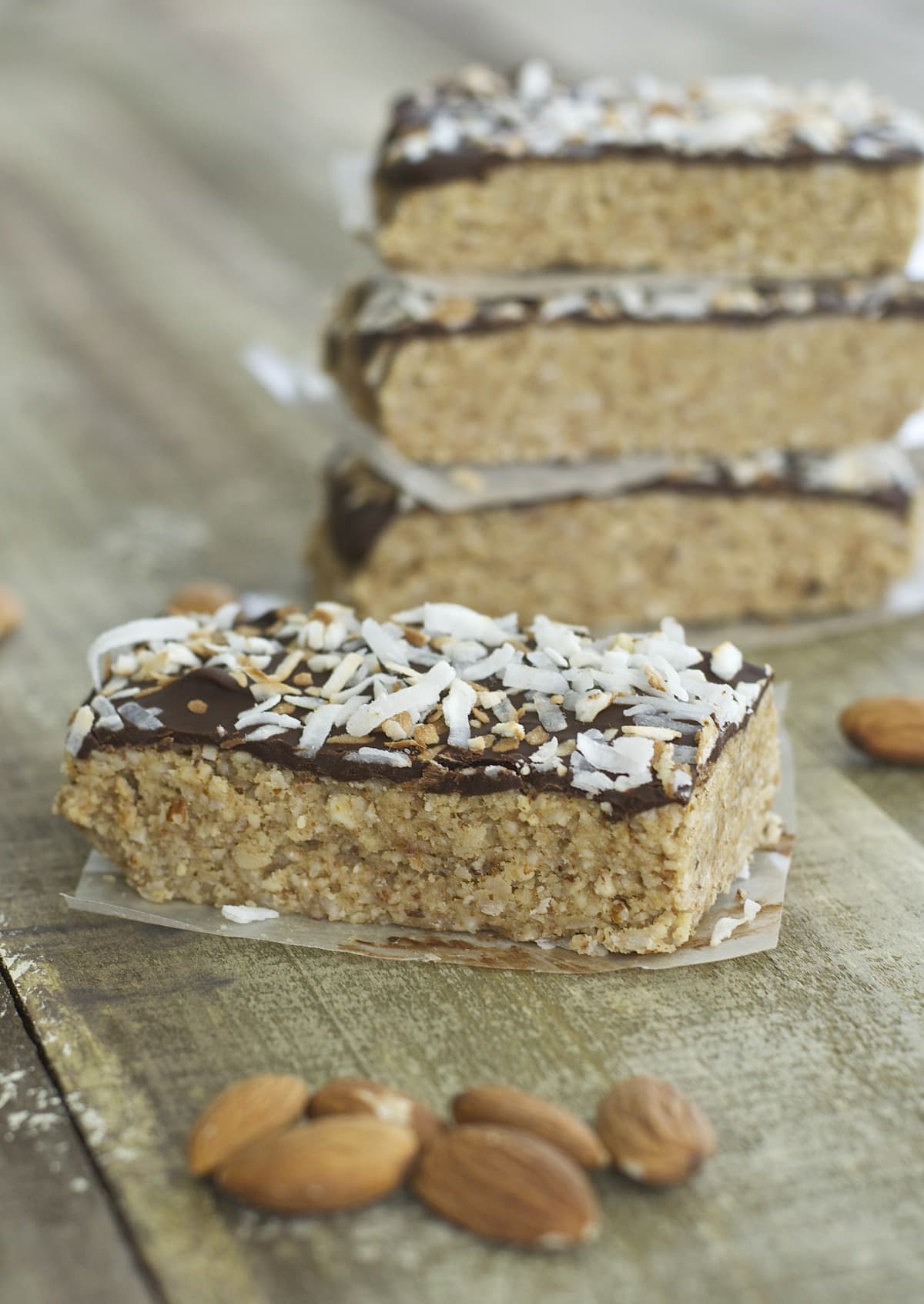 Renovations on the sweet little farmhouse we purchased at the beginning of the Summer have begun. For me, there is nothing better than a nice big DIY project. I absolutely love it. I shop at hardware stores the way most girls shop at the mall. I can spend hours talking about tile, grout and the importance of a properly scaled light fixture. Mr. Maebell, not so much. I think he appreciates a well designed space, he just doesn't want any part of actually implementing it. Unfortunately for him we are about to be knee deep in shiplap, barn doors, subway tile and paint.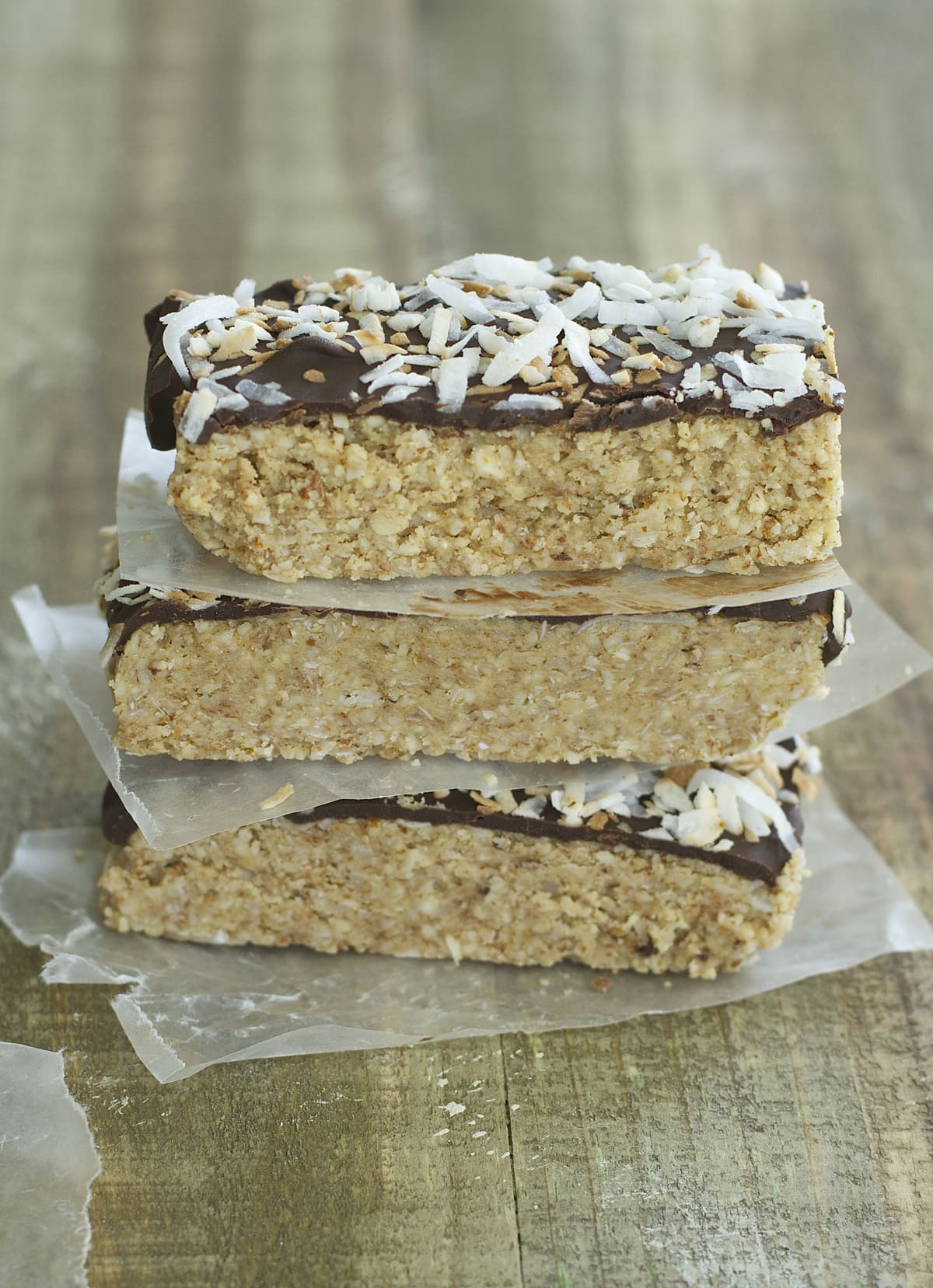 We are tackling the downstairs first and we have the first coat of primer nearly done. In the downstairs alone we have five very bright paint colors to cover up. When you stand at our front door you can see brown, red, purple, light and dark blue walls. The previous owners had a bit of an eclectic style to say the least. I already feel a lot better now that the menagerie of colors is covered. The space feels bigger, calmer and so much lighter!
Between the shop and the house I haven't had much time in the kitchen. And to be honest, do any of us really have a lot of time for cooking in the summer? There is so much MORE to do! We have been living off of these easy and delicious No Bake Toasted Coconut and Almond Granola Bars. They are ready in no time and perfect for when you need a nutritious snack that also satisfies your sweet tooth.