Everything you Need to Know Before Visiting Pompeii and Positano. These tips will make your Italian excursion something you never forget!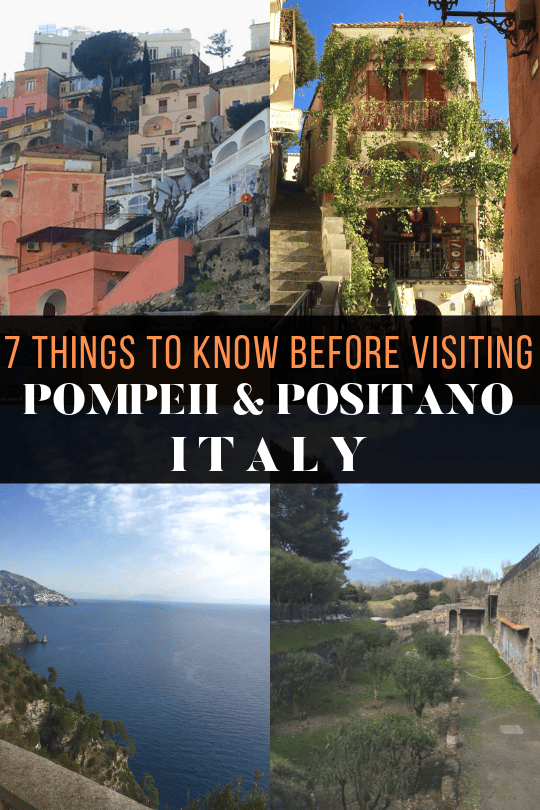 It would be very difficult for me to pick a single experience from our Italy trip as my favorite. Honestly, the trip was a dream come true. We loved the food, the architecture, the culture. We truly loved Italy. We took a day trip from Rome to Pompeii, the Italian town that was demolished and buried when Mount Vesuvius. Then a drive along the Amalfi Coast and spent an afternoon in Positano. If you ever have the opportunity to visit Italy, Pompeii has to be on your "must see" list It was truly one of the most extraordinary things I've ever witnessed.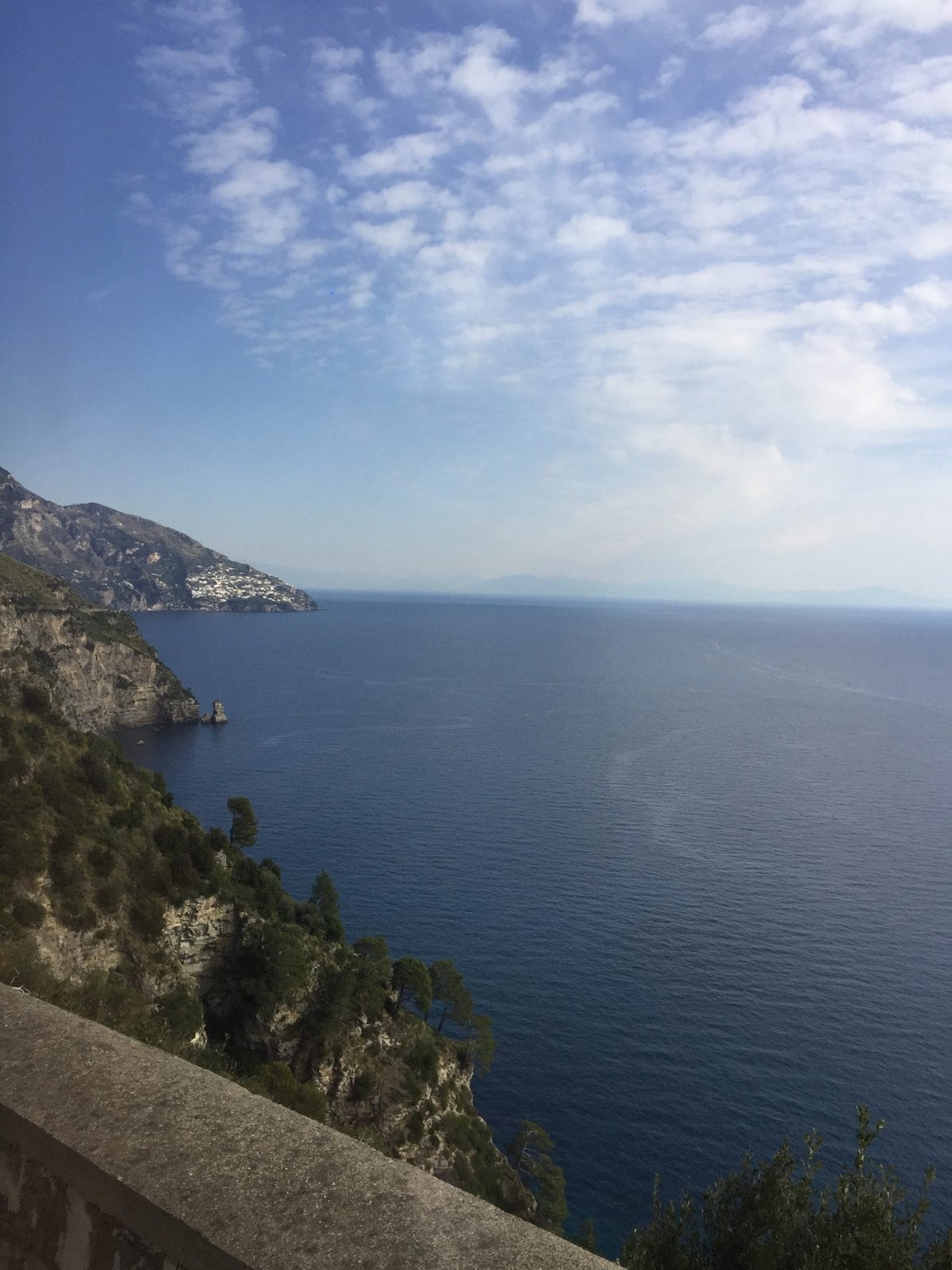 We left Rome very early with a tour company I booked through Viator. We left Rome with about 10 other people in a travel van. Since we flew into Rome and it was our first stop it was neat to leave the city and see the more rural areas of the country. The drive from Rome to Pompeii was about 2 1/2 hours, and our first stop was Pompeii.
Pompeii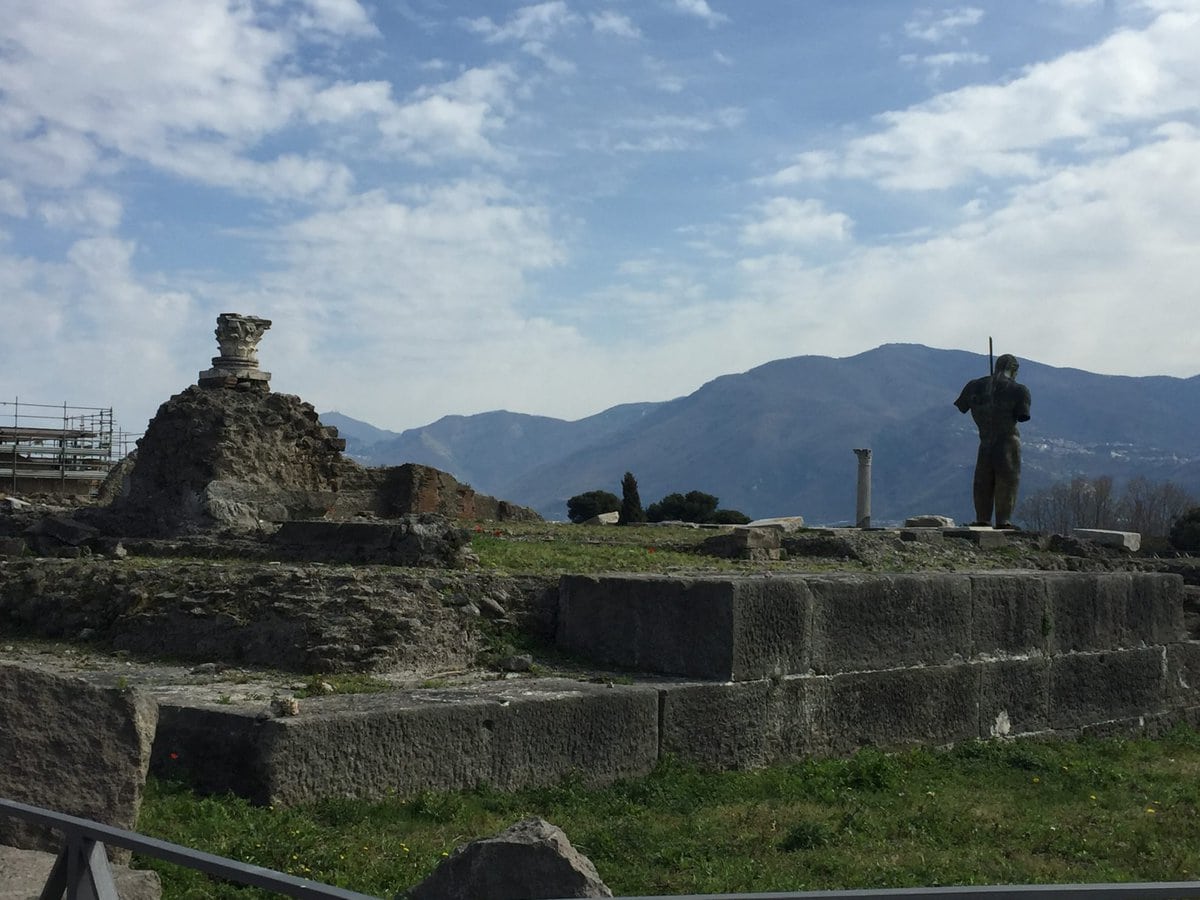 When we arrived in Pompeii part of our package was to skip the line and go right in. Our guide was actually an archeological graduate who was super passionate about Pompeii and it's legacy. She spoke great English and I was so impressed with her knowledge of the area. She was able to point out cool things we may have missed and give so much background knowledge.
If you aren't very familiar with Pompeii it is a town in Southern Italy near Naples. The thriving town was buried in up to 20 feet of volcanic ash and lava when Mount Vesuvius erupted in AD 79. The people in the town were buried or died from the poisonous gas before they could escape. The town was forgotten and rediscovered hundreds of years later. The last several decades have been spent unearthing this ancient town, but a great deal of it us still under ground. What has been unearthed is incredible. We did a lot of amazing things, but when someone asks me wha they should see or do in Italy Pompeii is always my answer, it is simply something everyone must see in their lifetime.
Positano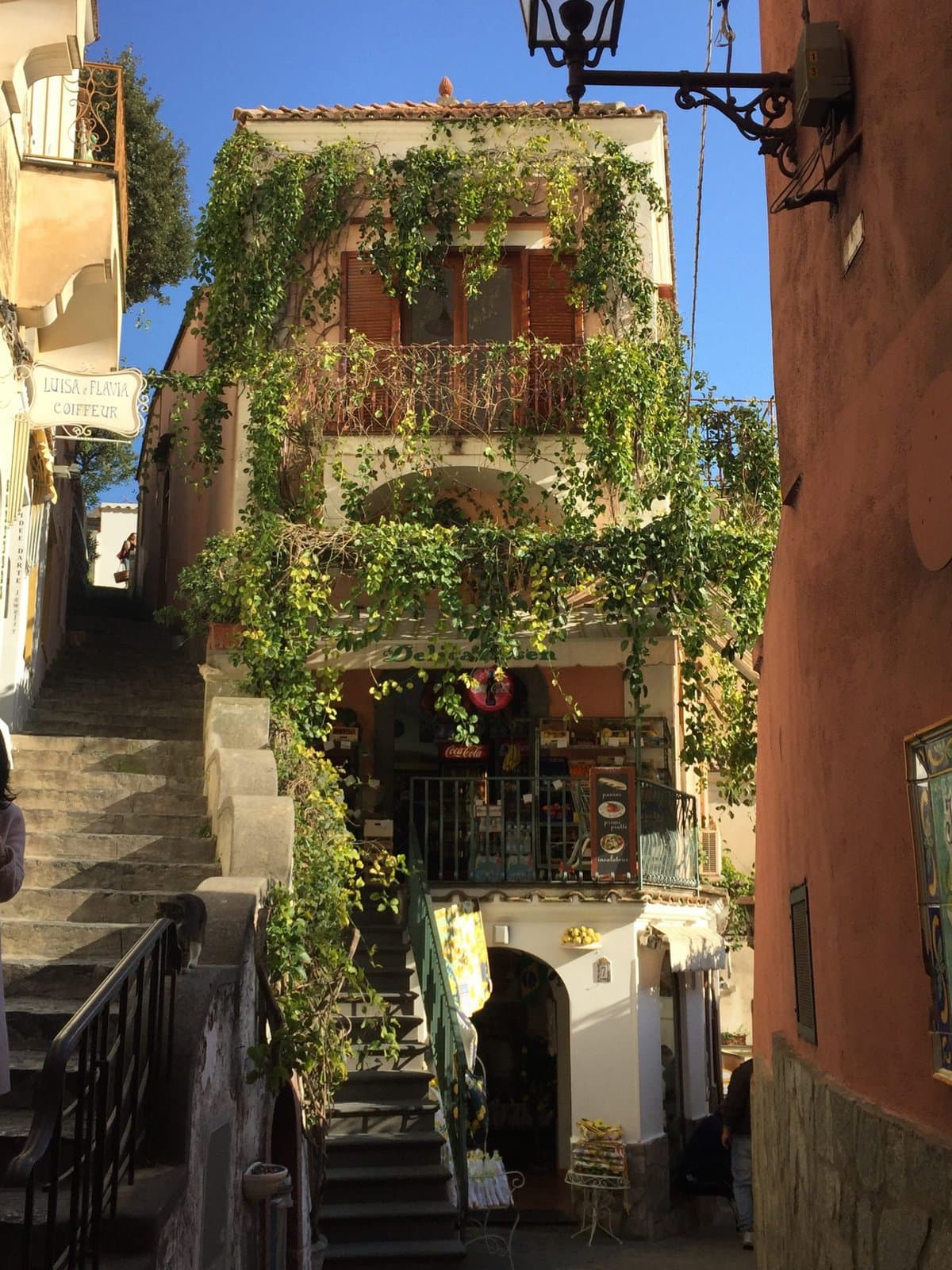 The second part of our excursion was to visit Positano a beautiful hillside down on the Almafi coast. To be honest, beautiful is an understatement. It is an incredibly idealistic and quaint town. Once you have driven down the windy roads overlooking the Tyrrhenian Sea you will never forget it. As if the ocean isn't enough to see this area is full of lemon trees, olive bushes, black sand beaches and some of the loveliest people you will ever meet. The steep cobblestone pathways, vines and flowering bushes make this a truly unforgettable stop. We fully plan on visiting Positano again for a longer visit, one afternoon was simply not enough.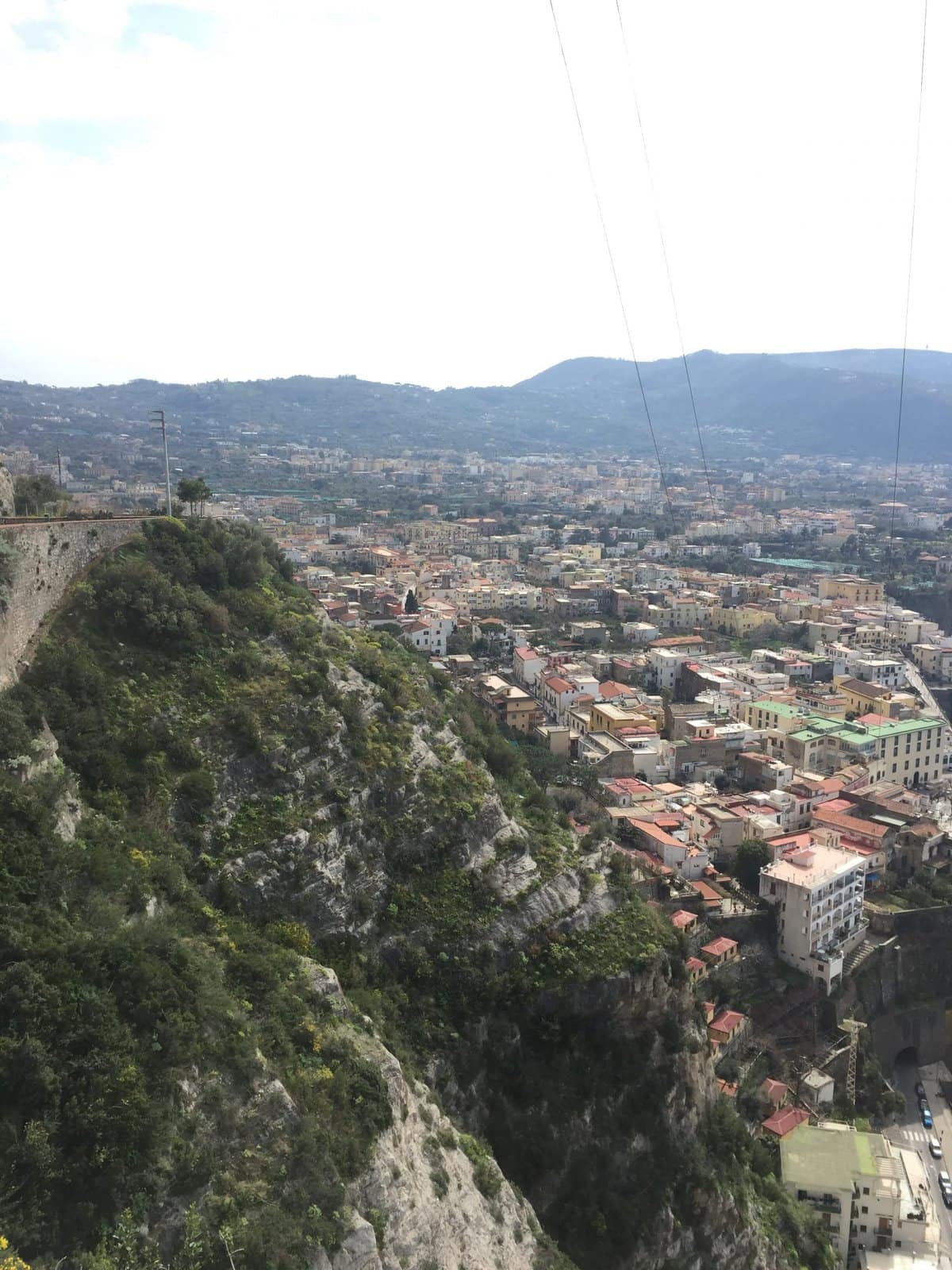 Things to Know
Dress in layers. Depending on the time of the year the weather can be very different when you start your journey and when you arrive on the coast. In our case we came from Rome and it was a lot breezier in Positano. I was glad that I had extra layers to accommodate.
Dress comfortably. You will do tons of walking in Pompeii and remember, these are ancient ruins that have been unearthed. These are not smoothly paved sidewalks. Wear tennis shoes and clothing you feel comfortable walking and climbing stairs, cobblestones, etc. Positano may be a beach town, but is a beautiful town built right into the side of a hill. These steep hillside sidewalks can provide quite the workout! Good shoes are a must!
Bring an extra camera battery. You will be experiencing some of the most beautiful landscape in the world. Don't miss out on an opportunity for once in a lifetime photos because your battery dies.
Prepare for a long day. Assuming this is part of a bigger trip to Italy consider your timing. For us the travel time from Rome was about 2.5 hours to Pompeii and another hour to Positano. By the time we arrived back in Rome we have been in a car for 7 hours that day. I would try to schedule this excursion in between some lighter site seeing days so you don't completely wear yourself out.
Bring a small backpack. If you shed layers like I mentioned above you can stick them in your pack. I would also have sometime to do on the long journey. I recommend an audiobook!
Pack snacks and water. Though we were able to stop for food and bathroom breaks it was a really long day and it was nice to have a few snacks and water on hand.
A notepad and pen. I always suggest this. Before any trip grab a tiny 50 cent notepad from the dollar store and stick it in your bag. It is so useful to jot down things that resonate with you in the moment. When you get home and look through it you might remind you of things you forget about. Trips can be overwhelming and this keeps your thoughts organized.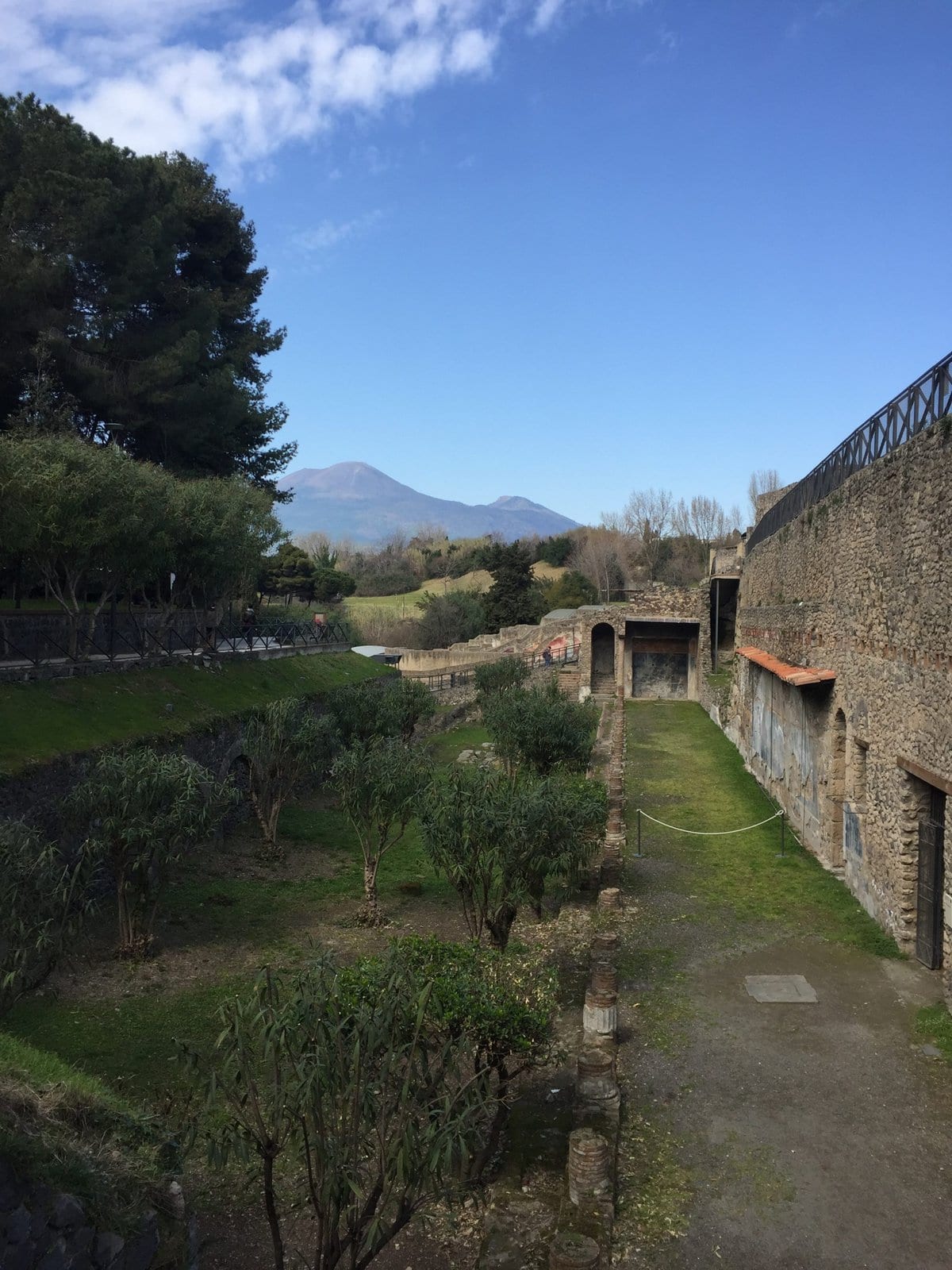 If you are still on the fence, don't be. It is an amazing experience you will not forget! You can read more of our travels here!