If you are a fellow food blogger or if you have ever thought of starting a blog I am working on a new section of the Maebells dedicated to Blogger Resources. If you are interested in starting a blog of your own take a look at the new tab at the top. It walks you though the basic steps to starting your very own site. I will be adding to this section a couple times a month. If you are an existing blogger, today's post is totally for you!
As Maebells started to grow and I began work on other projects I found myself feeling totally overwhelmed. Sometimes I would sit down to work on things and not really know where to begin. Do you ever feel that way? You have a million thoughts but you can't decide what to tackle first.
I needed a way to calm my mind, prioritize my work, and focus my energy. So I worked on developing worksheets to help me get organized. After several rough drafts, and a bit of fine tuning I decided a daily, weekly, and monthly work sheet would help me be more productive.
Weekly Worksheet (Starting on Sunday)
Weekly Worksheet (Starting on Monday)
Since using these, it has made a significant difference in every area of this blog. I am able to work at a more productive pace because I have a game plan. I don't forget things because I have a written list. I no longer feel like I have to spend my entire weekend working on the blog because I am able to get a little done daily.
Here are some examples of how the worksheets work: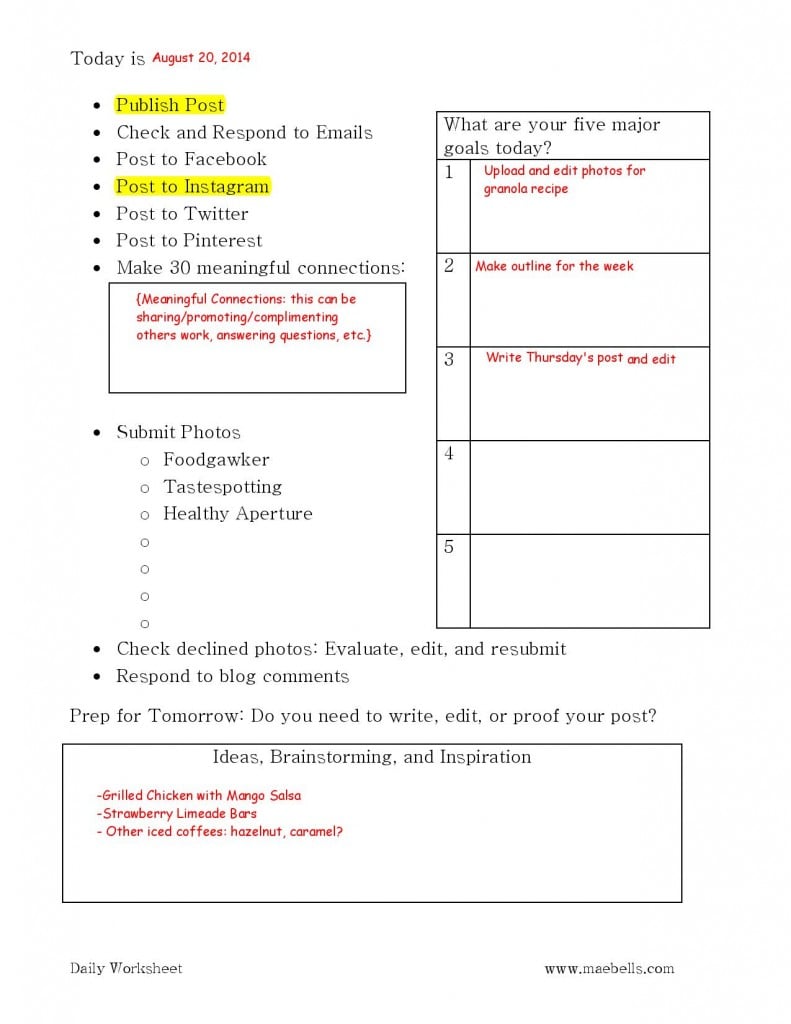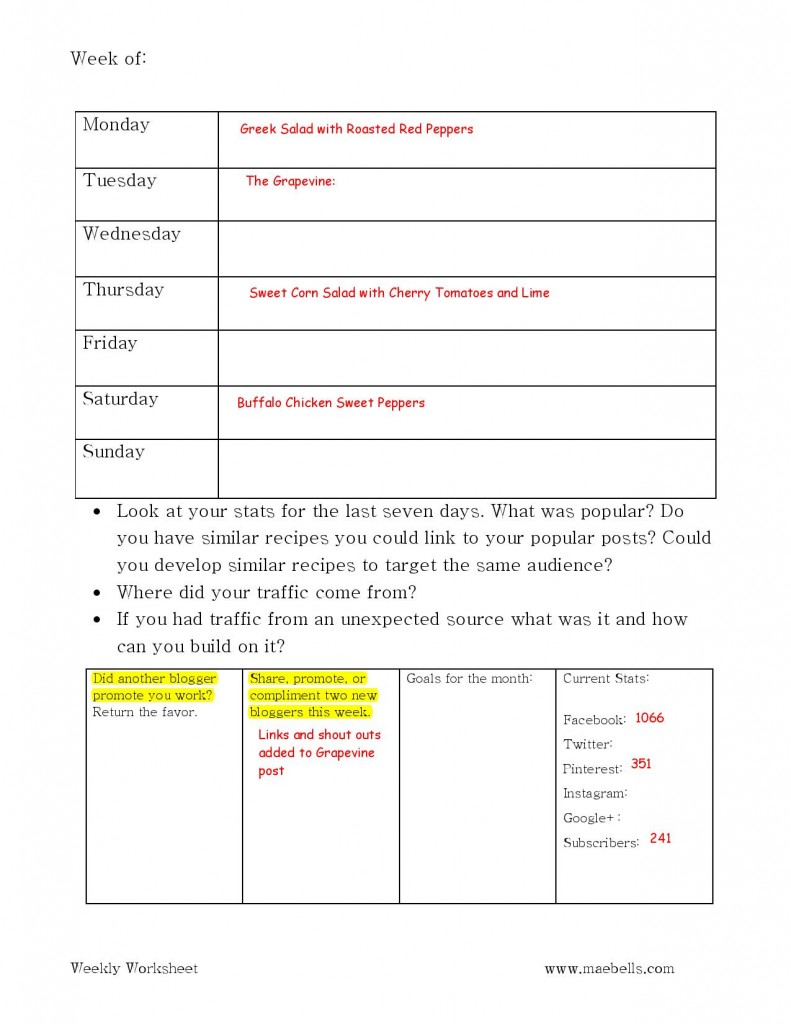 Since I wholeheartedly believe in the importance of being an active member of the blogging community I have all of the worksheets available to download. Print them, use them, share them and then let me know your thoughts! I would love to get some feedback if you decide to try them! I think they are a great way to not just keep your blog going, but to keep your blog GROWING, which is most of our goals.
For the best results change your printer settings to a .75 boarder on the sides