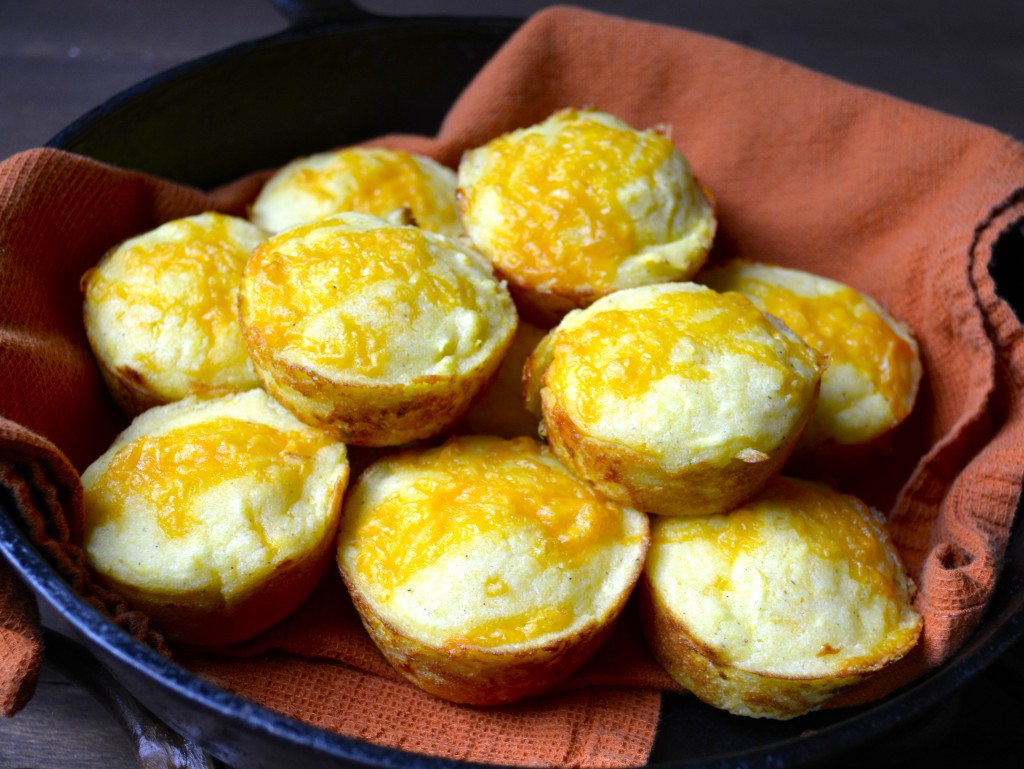 If you have been reading long you know I like to hide as many fruits or vegetables in my recipes as possible. I will eagerly shove some sort of baked good Mr. Maebell's way and ask with unmasked anticipation "So what do you think?!" when he gives me some sort of approval I blurt out "Guess what's in it?!" Then he looks at me fearfully until I answer.
This time was no different. When Mr. Maebell got home from work I shoved one of these beauties in his mouth before he even said hello. As he was still chewing his eyes got big and I got a thumbs up. "There are THREE WHOLE SQUASH in there!" I yelled.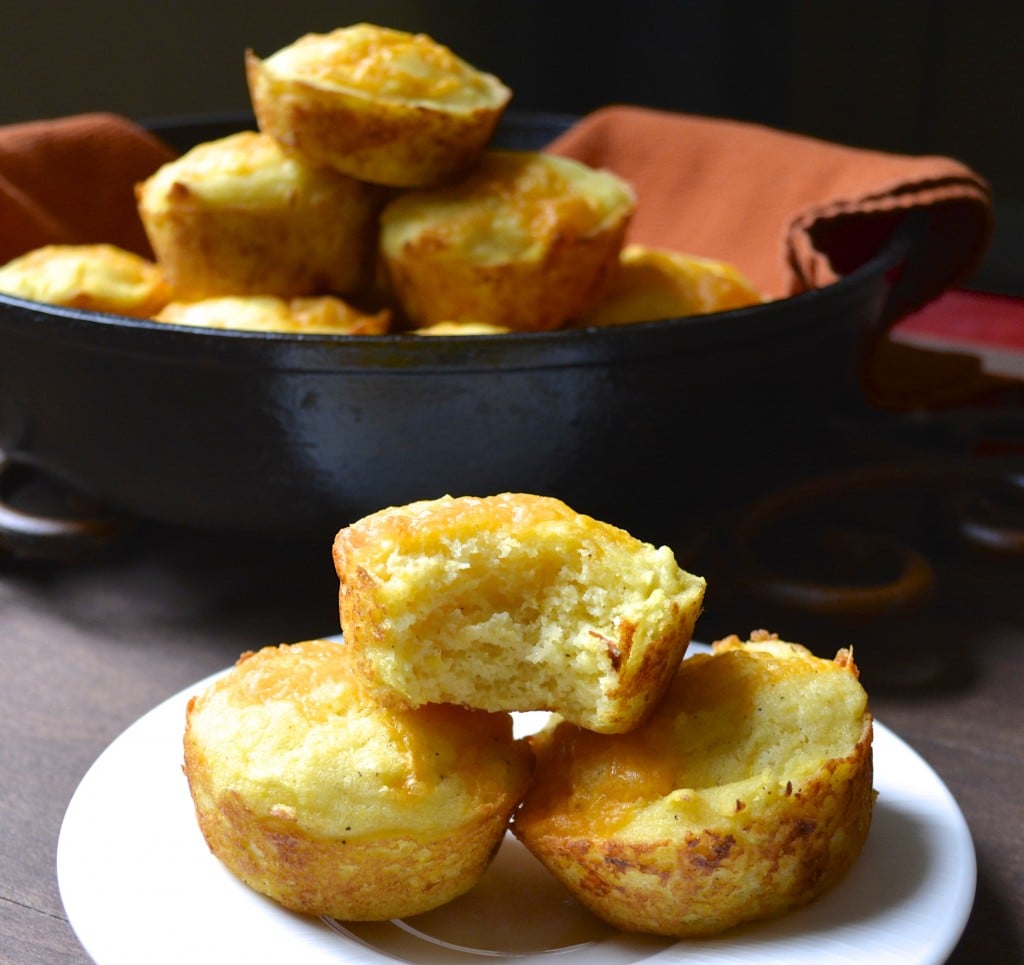 He was way less excited about that then I was.
Three whole squash! I thought that was pretty impressive. Of course, the vegetables are balanced out with some cheese and butter. Magical things happen when cheese and butter are involved, right? 🙂 These are seriously easy and seriously good. It just tastes like good ole comfort food! And a huge plus is that they come together very quickly!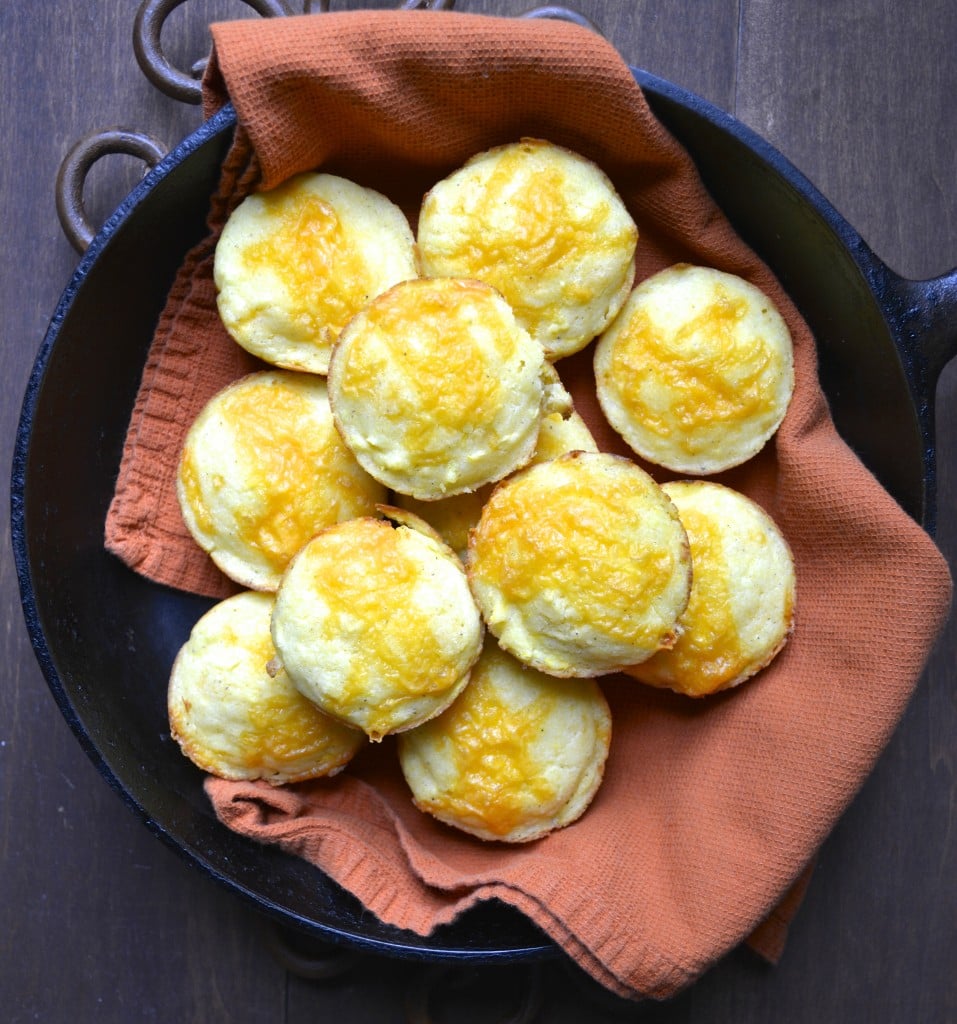 Add these to your menu for next week, you won't be sorry!